Get Certified in Social Media Marketing
$637 per credit for 15 credits
Master social media marketing strategy
Features HubSpot-aligned content
Upskill for the job you want
Relevant and timely course content
Start your path toward an advanced career in social media marketing
Graduate Certificate in Social Media Program Overview
Communicating with target audiences via social media venues such as Twitter, Facebook, blogging and podcasts has become a key means of marketing communication for many organizations.
The Social Media Marketing Graduate Certificate online program at Southern New Hampshire University gives you valuable tools for evaluating strategic uses of social media, developing a social media strategy and marketing campaign, and creating effective social media messaging for specific target audiences. Understanding how to leverage social media to achieve business goals can significantly increase your career opportunities.
"The program has certainly enhanced my skills across the marketing and social media landscape," said Madeline Brydges '20. "I focus quite a lot on marketing ethics, campaign management and digital strategies throughout my day — and my confidence on those topics can be attributed to what I learned in this program."
Learn how to:
Create a social media strategy
Develop and execute successful social media marketing strategies
Carry out market research
Target messaging to audiences
Career Outlook
Social media certainly isn't just about showing off vacation photos or what you ate for breakfast. It's come a long way – and continues to be a necessary tool for businesses.
For many organizations, it's the ultimate resource for making and keeping connections with consumers. With so much of social media happening in real time, your audience can create more loyalty with your brand – all because you responded within minutes, and with humanity.
The U.S. Bureau of Labor Statistics projects 10% growth for advertising, promotions and marketing managers through 2031 — faster than the average of all occupations.1
These managers could see employment growth in a variety of industries, because so many organizations today make use of social media. Companies today need to manage their digital marketing campaigns and connect with their audiences through websites, social media or even on live chats.1
Because the digital platform has such a far reach, these campaigns can reach a target audience with more ease – putting products and services in front of the consumers who are more likely to purchase them.
The median annual pay for advertising, promotions and marketing managers in 2021 was $133,380.1
Start Your Journey Toward an Online Social Media Certificate
Why SNHU For Your Graduate Certificate in Social Media
Flexible
With no set class meeting times, you can learn on your schedule and access online course materials 24/7. You can also craft your educational pathway to fit your life and career. Some of our certificate programs, for example, can stack into an associate, bachelor's or master's program — helping you build the skills and credentials you need to succeed.
Affordable
As part of our mission to make higher education more accessible, we're committed to keeping our tuition rates low. In fact, we offer some of the lowest online tuition rates in the nation.
You could also earn college credit for previous work experience or professional credentials — saving you time and money.
Respected
Founded in 1932, Southern New Hampshire University is a private, nonprofit institution with over 160,000 graduates across the country. SNHU is accredited by the New England Commission of Higher Education (NECHE), a regional accreditor, which advocates for institutional improvement and public assurance of quality.
Recently, SNHU has been nationally recognized for leading the way toward more innovative, affordable and achievable education:
U.S. News & World Report named SNHU the 2021 Most Innovative University in the North and one of the nation's "Best Regional Universities"
Awarded the 21st Century Distance Learning Award for Excellence in Online Technology by The United States Distance Learning Association (USDLA)
A $1 million grant from Google.org to explore soft skills assessments for high-need youth
Network
At Southern New Hampshire University, you'll have access to a powerful network of more than 300,000 students, alumni and staff that can help support you long after graduation. Our instructors offer relevant, real-world expertise to help you understand and navigate the field. Plus, with our growing, nationwide alumni network, you'll have the potential to tap into a number of internship and career opportunities.
93.6% of online students would recommend SNHU (according to a 2022 survey with 17,000+ respondents). Discover why SNHU may be right for you.
Expanding access to quality higher education means removing the barriers that may stand between you and your degree. That's why you can apply at any time and get a decision within days of submitting all required materials:
Acceptance decisions are made on a rolling basis throughout the year for our 5 graduate terms.
If you're ready to apply, follow these simple steps to get the process going:
Courses & Curriculum
In Southern New Hampshire University's social media certificate program, you'll learn the ins and outs of this popular form of digital marketing.
And, that's one of the ideal things about our program. With SNHU, you'll learn what makes for good social media – from the beginning of the idea to the end.
Because social media isn't just about a fabulous picture. Or witty words that accompany it. Or using a trendy hashtag. A good social media account may have those things, but it also has so much more.
You'll cover strategy. A good post has a reason behind it. Who is the audience? What one message are you trying to convey?
You'll learn content creation. What's the ideal length for a post? What type of image gets an audience's attention? Is there a call to action?
And you'll dive deep into metrics. How much engagement did a post get? What are the takeaways from the project? Can we replicate some of our findings in the future?
With all of the course topics, this certificate gives you a complete skill set on how to successfully market on social media platforms.
Plus, you'll learn from instructors who do marketing and social media for a living – which can give you an inside look at what's happening in the field today.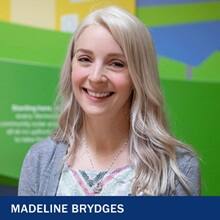 "It's been great having the instructors available – and they're super responsive! – for any questions that may pop up throughout your classes," said Madeline Brydges '20. "I've always gotten useful feedback from my professors along the way, and they will go above and beyond to help you get the most out of your experience."
The program has 5 courses. Four of them are required topics: Marketing Strategies, Social Media Marketing, Social Media Marketing Strategy and Social Media Marketing Campaigns.
"I really enjoyed my Social Media Marketing Campaigns class because it offered hands-on experience and showed what it's really like to be a digital marketer," Brydges said. "For anyone who hasn't had that experience before, it gives them a good look at what really goes on behind the scenes of successful campaign management."
As a bonus, the Social Media Marketing Strategies course prepares you to sit for the HubSpot Social Media Certification exam – another credential to add to your resume.
For your 5th course, it's up to you to decide what to take. Consider adding a class that complements your program, like:
Brand Management
Consumer Behavior and Marketing
Digital Story Telling and Branding
Ethical and Legal Issues in Marketing
Market Research
Online Marketing Channels
Promotions Management
Our social media certificate gives you the opportunity to create and implement your own social media marketing campaign. This lets you take all of your learnings throughout your classes and put them into a plan you'll then execute – giving you either a project for your portfolio or a project you can try to replicate within your own organization.
As a bonus, if you choose to continue your education, you'll be able to apply all 15 credits from this certificate toward your online master's in marketing with a concentration in social media marketing.
List of Courses
Courses May Include
Graduate Certificate Social Media Marketing
MKT 500
Marketing Strategies
This course is a study of the activity by which organizations discover consumer and other organizations' needs and wants, and then provide satisfaction through a mutually beneficial relationship. Students will explore the topics of selecting a target market, conducting marketing research, and designing product, price, promotional, and distribution strategies through the development of a marketing plan.
MKT 555
Social Media Marketing
Explore possibilities and limitations of contemporary social media platforms and tools. Construct and evaluate social media content, its impact, and practical use in marketing context. Analyze general strategic uses of social media for advertising, marketing, public relations, journalism, and civic and political participation. Gain hands-on experience with several forms of the most current social media technology.
MKT 655
Social Media Marketing Strategy
This course will develop the students' ability to effectively and successfully create, and implement a social media marketing campaign and evaluate as well as measure its success. Intensive skill building will be placed on creating, applying and integrating the appropriate social media tool that will enable marketers to build high-value relationships with their constituencies. The course will focus on key elements such as determining and matching social media tactics with the appropriate target market and developing strategies to engage those markets using relevant social media channels.
MKT 666
Social Media Marketing Campaigns
This course will develop the student's ability to effectively and successfully create and implement a social media marketing campaign and evaluate as well as measure its success. Intensive skill building will be placed on creating, applying and integrating the appropriate social media tools to meet the marketing objectives of the organization. The course will focus on key elements such as a) audience, b) campaign objectives, c) strategic plan, d) tactics, e) tools, and f) metrics to measure the campaign.
Total Credits: 15
Minimum Hardware Requirements
| Component Type | PC (Windows OS) | Apple (Mac OS) |
| --- | --- | --- |
| Operating System | Currently supported operating system from Microsoft. | Currently supported operating system from Apple. |
| Memory (RAM) | 8GB or higher | 8GB or higher |
| Hard Drive | 100GB or higher | 100GB or higher |
| Antivirus Software | Required for campus students. Strongly recommended for online students. | Required for campus students. Strongly recommended for online students. |
| SNHU Purchase Programs | | |
| Internet/ Bandwidth | 5 Mbps Download, 1 Mbps Upload and less than 100 ms Latency | 5 Mbps Download, 1 Mbps Upload and less than 100 ms Latency |
Notes:
Laptop or desktop?  Whichever you choose depends on your personal preference and work style, though laptops tend to offer more flexibility.
Note:  Chromebooks (Chrome OS) and iPads (iOS) do not meet the minimum requirements for coursework at SNHU. These offer limited functionality and do not work with some course technologies. They are not acceptable as the only device you use for coursework. While these devices are convenient and may be used for some course functions, they cannot be your primary device. SNHU does, however, have an affordable laptop option that it recommends: Dell Latitude 3301 with Windows 10.
Office 365 Pro Plus is available free of charge to all SNHU students and faculty. The Office suite will remain free while you are a student at SNHU. Upon graduation you may convert to a paid subscription if you wish. Terms subject to change at Microsoft's discretion. Review system requirements for Microsoft 365 plans for business, education and government.
Antivirus software: Check with your ISP as they may offer antivirus software free of charge to subscribers.
Tuition & Fees
At SNHU, we're committed to making education more accessible, by making it more affordable.
Beyond low tuition rates, we help our students save through transfer credits, credit for prior learning, grants and scholarships, tuition assistance and more. U.S. service members, both full and part time, as well as the spouses of those on active duty are also eligible for a 25% tuition discount.
This certificate is not eligible for federal financial aid. Students seeking alternatives to federal financial aid can explore tuition assistance, grants and scholarships, as well as private loans. To learn more about private loans, visit our Funding Your Education with Student Loans page.
Online Graduate Programs
Per Course
Per Credit Hour
Annual Cost for 15 credits
Degree/Certificates
$1,911
$637
$9,555
Degree/Certificates
(U.S. service members, both full and part time, and the spouses of those on active duty)*
$1,410
$470
$7,050
Tuition rates are subject to change and are reviewed annually.
*Note: students receiving this rate are not eligible for additional discounts.
Additional Costs:
No Application Fee, Course Materials ($ varies by course)
Frequently Asked Questions
What is the best social media course?
The best social media courses are the ones that can immediately help you grow your business. There are so many topics – from creating strategies, to developing content, to analyzing results – that it would be hard to fit them all into one class.
That's why, at Southern New Hampshire University, we've created a Social Media Marketing Graduate Certificate, a 5-course program that can help you upskill, and give you tools to help your marketing department engage better with your audience.
Four of the courses in our program are required:
Marketing Strategies
Social Media Marketing
Social Media Marketing Strategies
Social Media Marketing Campaigns
You'll start your program in a graduate-level marketing course, giving you a better understanding of what consumers want and how to build relationships with them.
Then, your 3 social media marketing courses will give you more of a deep dive into the topic. Create and analyze campaigns and content, target the right market, use the appropriate platforms, understand the impact of your posts, measure success – and then take your learnings into your next campaign.

As a bonus, the Social Media Marketing Strategies course prepares you to sit for the HubSpot Social Media Certification exam – another credential to add to your resume.
For your last course in your program, you have the opportunity to choose any master's-level marketing course, helping you specialize your skill set even further.
Better yet, SNHU's social media marketing classes online are affordable – another benefit you'll find when enrolling in a program here. At just $637 per graduate-level credit hour, our online tuition rates are some of the lowest in the country.
"The most important criteria when I was reviewing options were that it needed to be affordable, fully online, easy to sign up and have a flexible schedule," said Madeline Brydges '20. "SNHU's program met all of that criteria, and once I began the sign-up process, I never looked back!"
So while "best" is subjective, the courses you take at SNHU can provide value to move you through the next phases of your marketing career.
What can you do with a social media marketing certificate?
A social media marketing certificate can either enhance your marketing skill set or give you the skills to start taking the lead, depending on what point you're at in your career.
A certificate in social media marketing is an excellent credential to add to your resume. And Southern New Hampshire University – a nonprofit, accredited institution – offers a Social Media Marketing Graduate Certificate that may be the skills boost you need to further your career.
As more organizations invest in social media, more skills are needed behind the content – so that it better connects with and informs your audience. This includes areas like:
Blogs
Content articles
Ebooks
How-to guides
Images
Infographics
Podcasts
Videos
Webinars
You can also jump into the metrics. All social media campaigns need to be measured for their effectiveness. Campaigns that meet their goals help the organization – with brand awareness, sales and loyalty.
Plus, your social media marketing classes online can position you for other certifications.
"One big step for me was taking the Google Analytics (GA) exam with my last social media marketing class," said Madeline Brydges '20. "I have been using GA for work the last couple of years but I never pushed myself to actually get qualified. Having a new certification under my belt has given me something 'official' to add to my CV and will help me advance in my current field."
What you can do with your certificate in social media marketing is up to you.
How long does it take to learn social media marketing?
This depends on where you're starting from! If you're already familiar with some of the basics, picking up new skills won't take long at all. On the other hand, if you have no background doing social media in a business context, it could take you a bit longer.
Some may start with an undergraduate social media marketing degree. Others may build off another foundation.

Madeline Brydges '20 earned her bachelor's in biochemistry, but when she realized after a few years that the field wasn't for her, she set her eye on marketing.
While she was able to get a job in marketing, her role has expanded over the years. "I love what I do for work, and since I'm now fully involved in digital marketing, I wanted a degree to back that up," she said.
At Southern New Hampshire University, our social media certificate program has only 5 courses.
Since our graduate terms are 10 weeks long, you can definitely finish the program in a year as a part-time student – meaning you take 1 class at a time.
However, if you want to finish sooner, you could double up on classes for 2 of those terms as a full-time student, meaning you'd finish in closer to half a year.
It's up to you to decide on your timeline at SNHU. Lots of our students enroll part time – making it easier to balance with a job, family and other responsibilities. But if you don't have as many obligations in your life right now, full time may be the way to go.
Brydges says the program was worth it.
"My degree and this program are tangible proof that I chose to invest in my future, go the extra mile to verify my skill set and prove my value as I move forward with my career," she said. "I learned many new things along the way, and I was able to expand my view on things I already had some background on."
Our team of admission counselors and academic advisors can work with you on making the right decision. No matter what you choose, we want you to be successful at SNHU. And beyond.
This certificate is accredited by the Accreditation Council for Business Schools and Programs (ACBSP). Student achievement data can be found on College Navigator.
Related Articles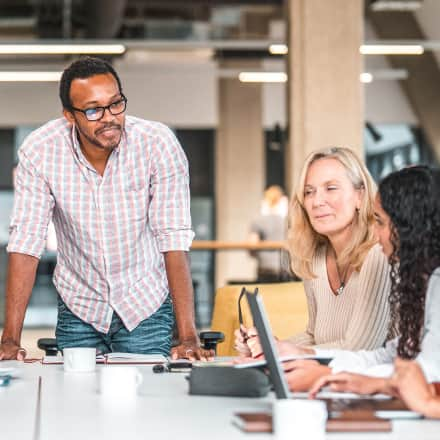 Whether building processes for multi-national businesses or identifying logistical hurdles to save costs, operations managers keep organizations running. If you're interested in driving efficiency at work, see if operations management is the right career path for you.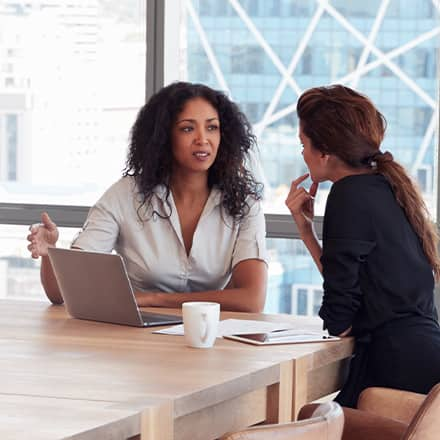 Human resources is an integral part of any organization, playing a key role in the strength and vitality of its workforce. While HR roles can vary, the overall goal of the field is the same: to support employee recruitment, retention, engagement and overall productivity.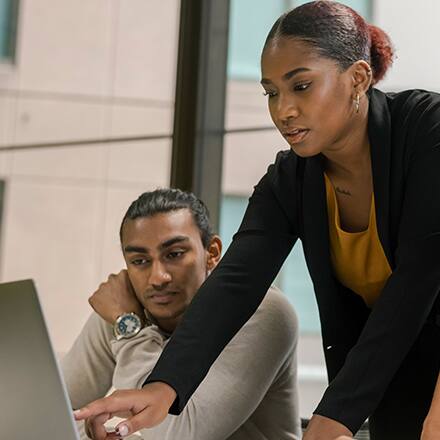 A business degree is a course of study that allows you to explore the business world. Studying business offers students a lot in terms of preparation for the workplace. Being skill-forward and workplace-relevant keeps business degrees positioned as one of the most popular degree fields around.
References
1Bureau of Labor Statistics, U.S. Department of Labor, Occupational Outlook Handbook, on the internet, at https://www.bls.gov/ooh/management/advertising-promotions-and-marketing-managers.htm (viewed November 4, 2022). Cited projections may not reflect local and/or short-term economic or job conditions and do not guarantee actual job growth.