Meet the New VP of Technology and Transformation
Tom Dionisio '76 is an alumnus, a longtime donor to student scholarships, an accomplished executive, a former SNHU Trustee and, as of February 2016, the vice president of Technology and Transformation, heading up the University's IT department. In his prior role as chief information officer at Boston Consulting Group, Dionisio led a team of technology service professionals in global operations and business process change. And throughout his forty-plus years with SNHU, Dionisio has watched SNHU grow from a small-town school to a global powerhouse in education. We asked him to share his perspective amid his changing roles with SNHU and his insights on how technology will continue to drive growth and success for students.
Why did you choose SNHU (then New Hampshire College) for your education?
I was a classic NHC student in the sense that I was a bit of an underachiever in high school, interested in things I was told I couldn't pursue because I 'wasn't smart enough.' For me, NHC was an opportunity to gain that 'coming of age experience' in a smaller institution where I felt comfortable and part of the community.
Was there a particular experience that impacted your education or prepared you for life after school?
I wrote a series of National Science Foundation grants with Professor Bill Hunzeker and a small group of students. The experience of writing the grants, going to Washington, D.C., to present the outcomes and eventually hiring students from other universities for the project gave me leadership experience and confidence. I was just some sophomore from NHC, and all of a sudden, I was hiring people with graduate degrees from the University of Michigan to come work for me.
The other point that stands out for me was the unlimited access to computer science resources. Because NHC was a small school, I had all the computer time I could ask for and such flexibility to experiment with what I wanted to do and how I wanted to do it.
What inspired you to stay involved with your alma mater after graduation?
SNHU has transformed from a relatively unknown school to one with a brand and reputation that means something in the marketplace. Everyone in the industry knows who we are, and working with us is a big deal. And students trust us. People across the globe are proud to say they graduated from Southern New Hampshire University.
Because we've grown so fast, there are systems and processes that need to catch up to support the scale and complexity of what we're doing to provide a high quality, meaningful education for our students. I knew that this is where I could dive in.
What are some of the initiatives you and your team are working on to drive change in the field of education and to help SNHU embrace a truly transformational approach to providing education for a wide variety of students?
SNHU is agile enough to respond to the fast-paced world we live in, and to break away from the older work flows that would keep us anchored to the past. We need to continue to make supporting systems, business processes and academic exchanges digital, so it is easy and efficient for students to get what they need. The next steps for us will be developing a road map to take every transaction digital, and then identifying how to turn our digital assets into products or services that allow us to reinvest in the SNHU mission: providing a learning experience that transforms our students' lives.
Given the university's commitment to fostering educational experiences that are personal and transformative for each student, how do you plan to use technology to deepen those connections within the SNHU community and broaden access to information?
Technology has flattened the world in the sense that we are all competing on a national and even global scale - for jobs, for customers, for students. We can set SNHU apart by strengthening our social connections and integrating those opportunities to connect into all our platforms, from content delivery to academic counseling to assessment. We're allowing SNHU students to connect with the right information and the right people in the right way, turning their experience into something useful and meaningful.
Audrey Bourque is the director of advancement communications at Southern New Hampshire University. Connect with her on LinkedIn.
Explore more content like this article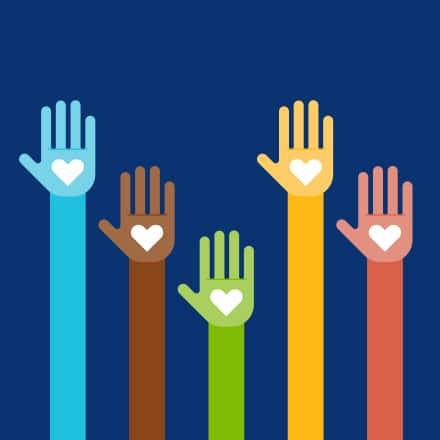 June 21, 2021
SNHU's 2021 Global Days of Service brought attention to a different societal issue each month: hunger, shelter, environmental justice and the pandemic's essential workers. Throughout the four-month-long event, Penmen from across the world shared their stories of service, community and strength.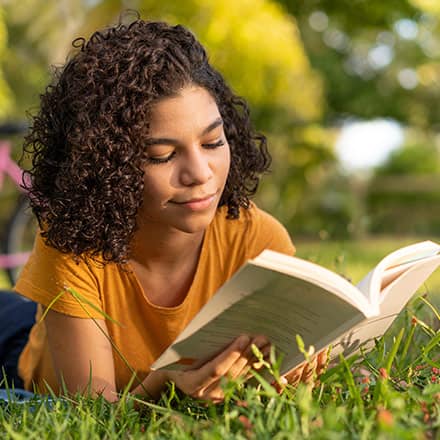 June 18, 2021
If you are searching for book suggestions, look no further: The annual summer reading recommendations have arrived. This year's list features more than 35 selections that span several genres suggested by some of SNHU's academic leaders.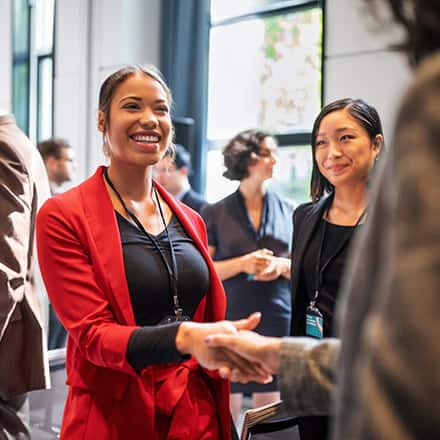 June 04, 2021
The day you receive your diploma from your university is a proud one, marking the culmination of your degree. But, your relationship with the university doesn't have to end there. Alumni are an integral part of a university community and are true advocates for student success.