Gambian Native Using Criminal Justice Degree to Fight for Freedom
Imagine the man's predicament. A U.S. citizen who has returned to the African nation of his birth. Locked in a single-occupancy cell for six-and-a-half years. Allowed just 15 minutes of exercise once a month. His only contact with his family is the occasional letter a brave sympathetic jail guard ferries back and forth to them. His only contact with the outside world is a radio.

And then one day on that radio he hears a news program. The Rev. Jesse Jackson is in the country. He's there, in part, to negotiate the release of two prisoners, according to the news. One of them is a man named Tamsir Jasseh.
Experiences Enough for Two Lifetimes
Tamsir Jasseh is not an old man. At 59 he has a wife and two teenage sons. He drives for Uber and is studying for his master's degree online. But it hasn't been a typical life, and the things he's done and had done to him are enough for two lifetimes.

Jasseh was born in Gambia, a tiny country of about 1.8 million people in West Africa surrounded on three sides by Senegal and on the west by the Atlantic Ocean. His father spent most of his life working as a police officer and from a young age, Jasseh was interested in policing and criminal justice. He moved from Gambia to the United States in 1983, at the age of 24, and earned an associate degree in criminal justice at Georgetown University. In the early 1990s he was in the U.S. Navy and served during the first Gulf War.

He returned to Gambia in 1999 and worked in the country's police force and was later named the director general of the Gambia Immigration Department. But in 2006 his life took a dark turn when he was convicted and imprisoned on charges he plotted against the Gambian government.
The Violation of Human Rights and Freedom
Jasseh had long opposed the government of President Yahya Jammeh, who has been condemned routinely by Western officials since he seized power in 1994 in a coup. Reporters without Borders (RWP) has named Jammeh one of the world's 39 "predators of press freedom" and called for an end to what it called "20 years of impunity for human rights violation(s) in Gambia." In the 20-plus years since he took power, "the Gambian government tolerates no dissent and commits serious human rights violations," Reporters without Borders said in 2014. "Human rights defenders, journalists, political opponents and other Gambians who are critical of government policies face intimidation, harassment, arbitrary arrest, detention, torture, ill-treatment, death threats and enforced disappearance." Some of the human rights violations since 1994 include the shooting death of journalist Deyda Hydara in 1994, the disappearance of journalist Ebrima Manneh in 2006 and the torture of journalist Musa Saidykhan the same year, according to RWP. "In this pervasive climate of fear, most journalists, human rights defenders and citizens are forced to practice self-censorship or flee the country," according to the group.

Jemmah's administration has withstood several attempted coups in the two decades since he took power. The most recent was attempted last year by a group of Gambian natives living in the United States. Four were killed in the attempt and several of the organizers were charged by the U.S. Department of Justice of violating the Neutrality Act, according to a story in The Guardian. There have been other attempts.

"This is what I was trying to avoid. There's no need for people to die," Jasseh said. "Sooner or later people are going to rise up against it. So the best thing to do is to prepare for it and have it in a peaceful way that protects lives and property. Let's just try to make it in a way that nobody dies. That is what we were trying to do and that's what we're still trying to do."
Planning for Peace and Reconciliation
Given conditions within the country, the latest attempted coup was something Jasseh wasn't surprised to see happen. It's also something he hopes to prevent in the future by using non-violent means to pressure his native country's government to change. That was his motivation to found the Gambian Association for Peace and Reconciliation. From his perspective, it's inevitable that the Gambian people will rise up against Jemmah in increasingly violent and desperate ways. There is so little opportunity, so little mobility in Gambian society, he said, there is little other choice. Jasseh hopes his organization will offer an alternative. He wants to leverage the Gambian diaspora to work with international organizations like the United Nations, the European Union and the African Union to encourage reforms in the country. The first, Jasseh said, has to be the right for Gambian citizens to express opposition to their government. "There was no need for people to die. Unless we change the political environment, make it conducive to business, there is no turning it around," he said.

Jasseh said that lack of freedom affects nearly all parts of Gambian citizens' lives. "There is absolutely no political freedom in Gambia, nor is there any economic freedom or opportunity," he said. "(Jemmah) doesn't tolerate any form of opposition and he perceives anyone who doesn't agree with him to be against him and he doesn't take that lightly. As a result ... over the past 20 years, people have decided not to speak up out of fear of being arrested and charged."
Prison Time
It was in this context that Jasseh found himself on March 26, 2006, when police came to his home and accused him of being part of a plot to overthrow the government. They arrested him and he was charged and quickly convicted of treason. His sentence was 20 years of hard labor. Instead he was placed in solitary confinement for the next 6 ½ years. He saw his family a couple of times thanks to the work of the U.S. Embassy. A guard sympathetic to his plight risked carrying letters back and forth to his family so he at least knew they were surviving, and they him. "It was extremely difficult. I think however the difficulty was more of an emotional thing than physical," Jasseh said.

Jasseh wasn't idle. He read. The U.S. Embassy provided him with all the books he could ask for and he dove into writings about Islam and government, trying to understand each from a critical perspective. "I had a chance to reflect. I had a chance to understand that there are things we take for granted and there are times when such hardship can be used as a lesson ... otherwise it will be a tremendous waste of time," he said. "I thought the best thing to do was personal development by studying religion and politics. It gave me the understanding of what world I would like to be in and how I would like to be in the world."

Then something miraculous happened.
Freedom and the Future
One day in 2012, with more than 4,700 days left in his sentence, Jasseh was listening to the radio in his cell and heard a news report that Jackson was in Gambia to meet with Jemmah. During their conversation about the American citizens jailed in Gambia and prisoners on the country's death row, Jemmah agreed to turn over Jasseh and another prisoner to Jackson's custody if they left the country. The next thing he knew, Jasseh was shaking hands with Jackson and the U.S. ambassador, boarding a plane with his family and another political prisoner and flying to the United States via Atlanta, Ga. They arrived Oct. 18, 2012.

Currently employed as a driver-for-hire, Jasseh is also working on his master's in criminal justice as an online student at Southern New Hampshire University (SNHU). He hopes to use his education to help him grow the Gambian Association for Peace and Reconciliation. Jasseh said he first struggled to find work when he returned to the United States so the ability to work and study at the same time was important. "SNHU ... offered me the chance to do it," Jasseh said. "It was a perfect match."

Soon to complete his master's degree, he'll be well equipped to begin pursuing his goals. Jasseh said he hopes to eventually, return to Gambia to work in politics and help modernize criminal justice in the country.

"Once people start to speak up, I think that's a starting point," Jasseh said.
Explore more content like this article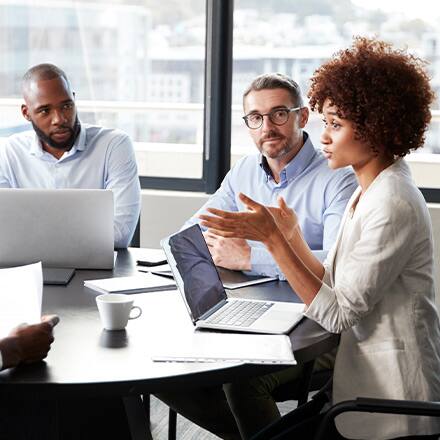 July 02, 2021
If you're a fan of crime dramas, you're not alone. From "Dragnet" in the 1950s to "NCIS" today, the work lives of criminal justice professionals have gripped viewers. For some, crime television can light a spark that turns into an enriching career.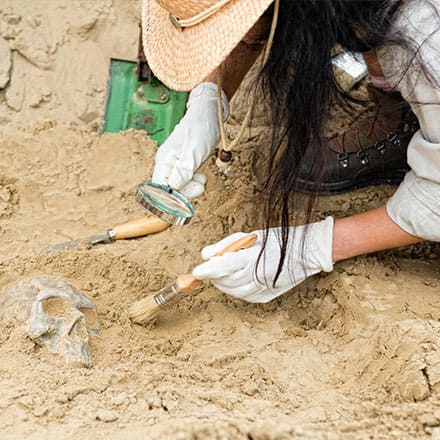 June 25, 2021
If you love learning and are curious about the people and world around you, you might consider a degree in anthropology and explore how you can fill roles in both the public and private sectors, working in business, health care, advocacy and more.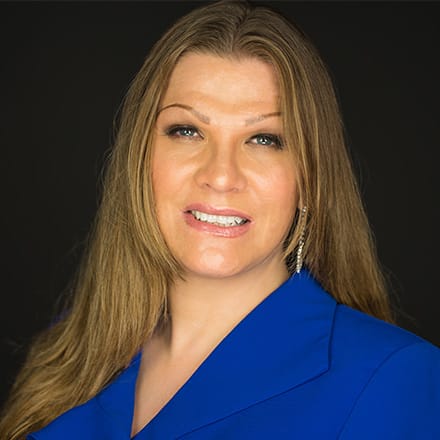 June 01, 2021
Dr. Stacee Reicherzer is a nationally known transgender psychotherapist, educator and writer, who serves as clinical faculty of the mental health counseling program at SNHU, who recently shared her insights on otherness.