Careers After Military: Veterans Meet to Explore Career Opportunities
Nearly 20 military servicemembers and veterans gathered at TD Garden in Boston on Jan. 30 to kickoff the second Scoring in Transition, a career exploration program sponsored by Southern New Hampshire University and the Boston Celtics. The SNHU students participating in the program are continuing their transition from the military to civilian careers.
The first of four events was a career assessment session with SNHU Career advisors and two members of the Celtics executive staff, Jillian Paine, Celtics director of inside sales, and Shawn Sullivan, Celtics chief marketing officer and SNHU alumnus. Students formed into small groups based on similar career interests and degree programs. The SNHU Career experts and Celtics staffers talked to them about their work experience and skills, as well as any military experience that could translate to a civilian career. They also talked about their ideal job titles with the intention of finding ways the students' military and work experience match up with the career they're interested in transitioning into.
"The career assessment is really how to figure what job is the best for the student," Nicole Difloures, a SNHU Career military advisor said. "They've done so many different things that can carry over into the civilian world. I think it's important to figure out what the end goal is and then work toward that end goal."
Future Scoring in Transition events will focus on resume writing and interview skills. The final event will be a hiring fair in April featuring companies invited based on the career interests of the students.
"The career journey is all about tailoring," SNHU Career Connections Team Lead Angelika Maryniak said. "After you figure out what career you want to be in, then you have to tailor your resume. Then you have to tailor your interview questions. So that way in the end, your resume, the interview questions you're going to answer are all very specific because it all started at the career assessment."
The assessment process was a new one for many of the SNHU students. Katie George, a business administration student and U.S. Navy veteran, said it opened her eyes to a much wider swath of companies she could be applying to work for based on her experience and skill set. It also showed her how to zero in on companies that she most likely to mesh well with. "I think it's going to help me fine-tune what exactly I should be looking for so I'll be looking for jobs that are a good fit," she said. "Once I find something that's a good fit, I'll be better positioned to advance in them and stay with a company because it's just overall where I should be."
Carlos Castillo, a Marine veteran who is two courses away from earning his MBA, works in operations management. He's not looking for a new career but wants to transition to higher-level positions. "It definitely gave me a basic understanding of how I can achieve some of my goals that I'm looking for," he said of the career assessment session. "It also gave me confidence on what job to go for next based on my experience in the military and my experience as a civilian. The most important takeaway is they're giving you the road on how to achieve that goal."
Josh Stone, a SNHU military academic advisor, said it's common for many veterans to interested in leadership roles at civilian companies given their experience in the military. "A lot of our students have a good amount of leadership experience, so they want to be involved in higher-level management positions," he said. That's why a career assessment can be valuable as a way to identify if those positions are attainable right away based on a student's skills.
"They need to be realistic about what careers they can get with the current skills they have, with the major they're going to have and the experience they have in their life so far," Stone said. "You're not going to start out as the CEO of a company. You need to know you might have to work your way up to that position."
Maryniak said many of SNHU's military students are particularly driven to succeed at their chosen career because it's often a second career and one they are pursuing based on a passion they have for the field. "Our military students are very unique in that a lot of them have already had their first careers. ... So they come with a lot of dedication. They come with a lot of drive to complete something that they're really interested in, that they're good at, that they can use their previous career experience (in) their new one."
Robert Kula, who served in the U.S. Navy for six years until 2014, said his career goals are not set in stone, but that he's thinking about narrowing his efforts to the operations and project management fields following the career assessment. "I have thought about career assessment this way before during a transition course with the Navy, but speaking to an experienced professional in a related field was far more beneficial than anything else I've tried before," he said.
U.S. Air Force veteran Steven Osborne is earning his bachelor's in operations management. He said the importance of networking and being able to speak with career advisors in person was a big takeaway for him. "As an online student, I am used to interacting from a distance but there's really no substitute for face-to-face interaction," he said. "I hope by meeting some of the career development team that it will put a face to who I am as a person and help them better assess my strengths and weaknesses."
After the career assessment workshop, students were ushered past a scrum of reporters talking to Celtics Head Coach Brad Stevens and onto the TD Garden floor. There they posed for a group photo at center court while Celtics and Detroit Pistons players began their warmups. Then it was upstairs to a suite provided by the Celtics to catch the primetime game, as part of the Celtics "Seat for Soldiers" night.
"The Scoring in Transition program addresses the issue of veteran under-employment and unemployment within SNHU's backyard in an intimate and fun setting. Having partners like the Celtics who care about our students and their futures helps make this one of our key local military initiatives," said Steve Thiel, SNHU's director of partnership marketing. "We saw a lot of potential last year in the program's initial lifecycle, and we all felt strongly about running the program again in 2017.
Explore more content like this article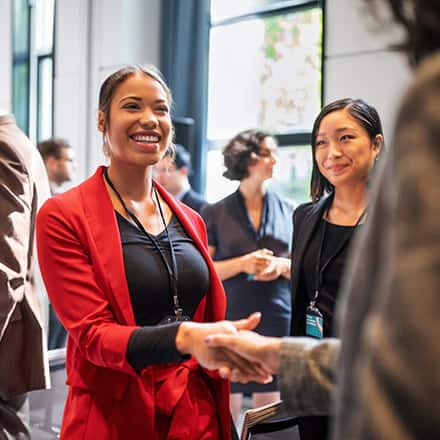 June 04, 2021
The day you receive your diploma from your university is a proud one, marking the culmination of your degree. But, your relationship with the university doesn't have to end there. Alumni are an integral part of a university community and are true advocates for student success.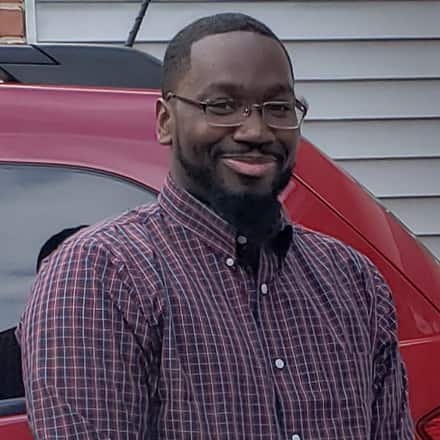 May 27, 2021
Steven Moore is approaching a decade as a human resources assistant, and while he loves his job, he is stuck in his pay grade. Now he's the 31st military spouse to receive a full-tuition scholarship to SNHU through Operation Homefront and is ready to take the next step toward career advancement.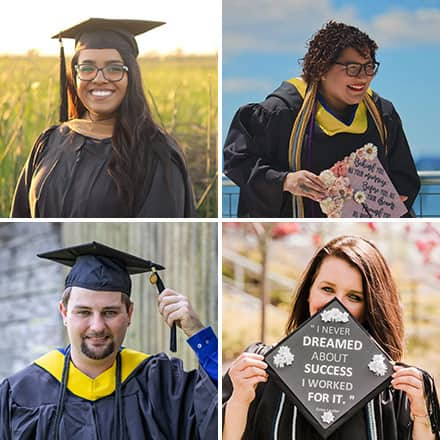 May 10, 2021
Determination has always been a key characteristic of SNHU graduates but never more so than within the 43,000 students who persisted throughout the pandemic in completing their degree programs.