Build a Solid Foundation for Future Success with a Construction Management Major from SNHU
A Bachelor of Science in Construction Management from Southern New Hampshire University is about learning every facet of the construction industry. You'll learn the business, management, and engineering principles that you need to construct buildings and large-scale infrastructures. The clients served by the construction industry range fall in both the public and private sectors, and bring together individuals skilled in a wide variety of trades.
The Construction Management program provides students with a solid background in the basic science, mathematics, and technical disciplines necessary to succeed in the field. These include graphics, surveying, construction equipment management, materials, planning and estimating, scheduling, and even project management. You will also learn relevant computer applications and software, as well as the fundamentals of business management and construction and contract law. By the end of this program, you will know the construction industry inside and out.
Designed to incorporate industry experience and prepare you for the workplace more rapidly, a number of your credits will be earned through experiential learning—which may include studio work, lab work, project-based courses, internships, or industry certifications.
You'll also learn through a mix of face-to-face classroom and online formats. That means less seat time in traditional classroom settings, and more time engaging with faculty members as project leads, internship advisors, or coaches.
See Yourself Succeed in Construction Management
The construction field is broadly diversified, and a Construction Management degree from SNHU will prepare you to pursue many different avenues for future employment. Whether your goal is to pursue a career in the public or private sectors, whether you want to build commercial, residential, or industrial buildings, and whether you are interested in supervisory or technical roles, this program will prepare you for future success.
As a private, nonprofit university, SNHU has one mission - to help you see yourself succeed. The benefits of majoring in Construction Management at SNHU include:
Supportive community. Join the SNHU campus community of students who are closely connected with faculty and staff dedicated to your success.
Affordability. It's our mission to make higher education more accessible. That's why, SNHU is one of the most affordable private, nonprofit universities in New Hampshire.
Accessible faculty. Learn from highly credentialed faculty members who are experts in their fields and interact with you in the classroom, dining hall, fitness center, and anywhere else you need them.
Opportunity. Tap into our nationwide network of alumni and strong connections with employers for internship and career opportunities.
Campus experience. Enjoy more than 50 student clubs, Division II athletics, and fun events on our 300-acre campus in Manchester, N.H., named a "Best Place to Live" by Money magazine.
Internships & Outcomes
Graduates from SNHU's Construction Management program will be prepared for a wide variety of roles within the construction industry and well equipped with the knowledge necessary for a successful career. Graduates will have developed knowledge and problem solving skills, technical skills, and ethical conduct skills, and be able to demonstrate them.
With this degree, you will be able to approach construction decisions with an informed consideration of global and societal contexts and consequences, especially in situations where those decisions may have economic or environmental impact on the area.
Curriculum
Upon completion of the Construction Management degree program at Southern New Hampshire University, graduates should be able to:
apply knowledge of mathematics, science and construction management in their professional functions;
apply effective research and problem solving skills in construction management;
function on multi-disciplinary teams;
plan, organize, and control a construction project;
understand professional and ethical responsibility;
communicate effectively;
understand the impact of construction in a global, economic, environmental, and societal context;
recognize the need for and have the ability to engage in life-long learning;
be aware of contemporary issues and their potential impact on the construction industry.
Courses To Prepare You For Your Life & Career
SNHU's bachelor's in construction management program includes:
General education courses
Business core
Degree-specific courses
General Education Program
SNHU's required general education program, known as The Commons, aims to guide you toward success in not only your academic career, but your personal and professional life too.
Throughout the curriculum, you'll gain some of the most in-demand skills in today's workplace, including:
Research and information analysis
Diverse audience communication
Critical thinking and ethical problem solving
Leadership, emotional intelligence and collaboration
This expertise will prove practical, transferable and invaluable as you grow in your career and contribute positively to society.
Beyond foundational skill development, the general education program also provides the benefit of allowing you to explore a wide range of fields outside of your intended major.
Business Core Program
Programs in the School of Business require learners to complete the business core program, which includes a variety of business-specific courses. This program focuses on 10 core competencies to prepare you for success wherever you go.
List of Courses
Courses May Include
BS in Construction Management
CM 200
Statics for Building Construction
This course is designed to engage student's curiosities of structural concepts in an easily understandable manner using examples found in building construction. Students will become involved in the discovery of fundamental structural static concepts that encompass architecture & building construction; forces, moments, equilibrium, support conditions, and free body diagrams. Participants of this course will analyze and design beams and trusses using resultants and equivalent force systems, method of joints and method of sections. Participants will create shear and moment diagrams to interpret real world loading examples. To see the implications of statics in the built environment there is a heavy emphasis on illustrations and modeling exercises to link the structural theory to building practices and the basic structural components used in everyday construction.
PHY 150
Introductory Physics: Mechanics
In this algebra-based physics course, students will explore the major fundamental topics in physics as they relate to mechanics, such as motion and forces, gravity and projectiles, and energy and work. Through their exploration of these topics and embedded lab work, students will learn to describe the motion of objects in both one and two dimensions, and to solve problems through the application of Newton's Laws of Motion. Additionally, they will also apply the principles of the conservation of energy and momentum to analyze the behavior of interacting objects.
CSM 250
Building Systems
Students will be introduced to the systems that comprise a building, including mechanical, electrical, plumbing/piping, and fire protection systems. Students will learn the scientific principles governing each system. Students will also explore the construction manager's role in recommending and coordinating building systems during construction.
CSM 250L
Building Systems Lab
This laboratory course will follow topics presented in CSM-250 Building Systems. Students will be provided with hands-on experience analyzing the principles that govern building systems for the design and the construction of buildings.
CSM 475
Construction Law
Students will explore topics of business law pertaining specifically to the construction industry, including construction contracts and common contractual relationships between owner/real estate developer, designer, builder, and construction manager. Students will learn to evaluate risk in construction contracts and identify safety concerns to address. Students will also grapple with ethical dilemmas encountered in the construction industry.
Total Credits: 123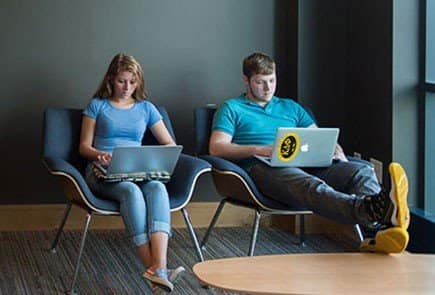 Campus Undergraduate Tuition
Our Manchester campus aims to keep tuition and related costs low for our students so that you can pursue your degree and your goals.
This program is not currently accredited by ACBSP. It may be ACBSP accredited when it is eligible. Consumer information is available on the College Navigator.
Related Articles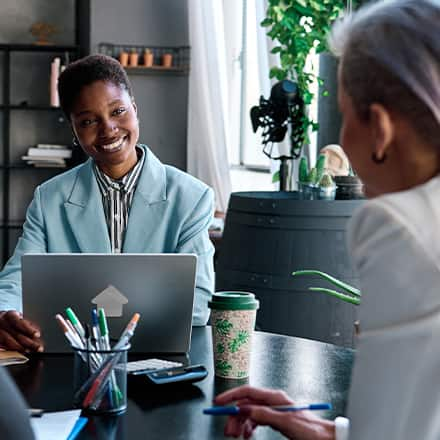 From tech start-ups to Fortune 500 companies, businesses big and small rely on investment bankers to grow. If you want to join the fast-paced finance world and play an important role in the global economy, exploring how to become an investment banker is a great place to start.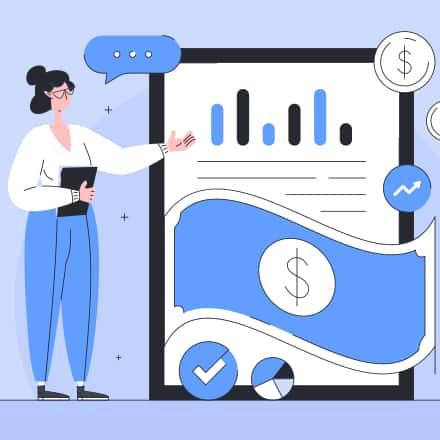 There are three main types of economic systems known as economies: a command economy, a market economy and a mixed economy. An understanding of the differences can help you decide how to deep dive into a potential career working in the field of economics.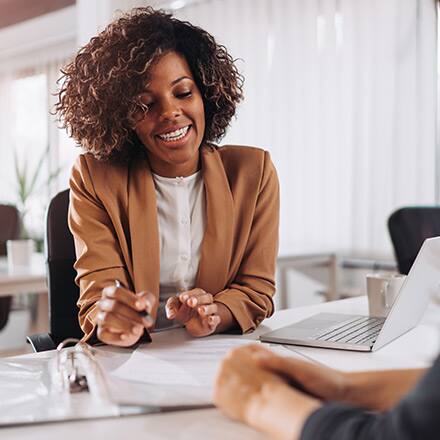 Becoming a CERTIFIED FINANCIAL PLANNER™ can give you broad-based knowledge that may allow you to guide your clients to achieve their personal financial goals. As a financial planner, you'll work toward developing long-term client relationships and follow a strict code of ethics.