What Can You Do With a Homeland Security Degree?
What can you do with a homeland security degree? You'll be prepared to work in law enforcement careers such as protecting heads of state and elected officials or enforcing immigration laws and defending our national borders and transportation, economic or infrastructure systems. During natural and manmade disasters, you might be called upon to ensure the safety of citizens, natural resources and property.
People with a degree in homeland security often use their analytical skills and deep knowledge of laws, policies and procedures to work in public-facing jobs that keep American citizens safe during times of emergency and disaster.
But many graduates with a bachelor's or master's degree focused in homeland security and counterterrorism fulfill crucial behind-the-scenes roles, too. Their skills are vital to research, training and management careers at universities, tech-startups, private companies, research firms and governmental offices.
What Is Homeland Security?
Government intelligence officers, private security agents, police officers and first responders are charged with responsibilities both inside and outside U.S. borders. They typically undergo a high level of security clearance and screenings prior to employment in homeland security professions.
"Many people don't understand how complex it all is. There are a lot of nuances within this industry and domain space," said Jessica O'Mara, HR Talent Acquisition & Resource Management for Noblis, a Virginia-based nonprofit that employs thousands to satisfy their diverse portfolio of federal agency clients in the security and intelligence communities. "When folks think of homeland security, they normally think of customs and border control, but we focus more on the science and technology areas that end up supporting those programs."
O'Mara says keeping citizens safe and secure applies to careers in research, development, science and technology. For example, if a biological, chemical or viral vector is introduced into the U.S., chemical or biological defenses are necessary to identify, contain and possibly treat or dispose of it. Agro-defense focuses similar resources on threats to the U.S. food supply via the plants or livestock we eat. Chemicals introduced into enclosed spaces like subways or trains require specific tools and technologies to address them.
You can use your degree in homeland security in mission-support careers, ranging from human resources to budgets and procurement, fraud detection, training and research. Your work could also center on explosive detection, including airport screening processes or research into common elements and chemicals used to craft homemade explosives.
Learning From Disaster
In 2005, Hurricane Katrina provided lessons that evolved into new governmental systems for prevention and response. David Diamond is Commander of NY-2 Disaster Medical Assistance Team (DMAT), an elite team of physicians, nurses, EMTs/paramedics and support personnel that was the first to arrive in the 9th Ward during the initial response.
"We go to the big events, the ones that tax local resources, such as floods, fires, natural and manmade disasters. The entire infrastructure of New Orleans got wiped out during Katrina," Diamond said. "We took over the hospital, and brought a tractor trailer and box trucks with us. We're equipped to go 72 hours non-stop and carry a mobile hospital with us. We handle logistics, medical/trauma surgery, and pre-hospital care with EMTs and paramedics. When you take doctors out of a sterile environment, it's hard for them but street medics know how to function. Governments and cities learned a lot of lessons from Katrina, and rightly so."
First-responder teams of all types need established processes to communicate with each other and offer targeted responses. O'Mara was working with the Red Cross after Katrina hit and said people asked why they couldn't just go get boats to pick up the people who were standing on their roofs. "The reason was that there was too much debris in the water. Ground visuals and real-time data, and being able to see what's happening as it's happening (using surveying and technological tools) allows first responders to make more effective decisions," she said.
New Technologies Add Complexity to Security Issues
"One of the challenges every industry faces is the rapidly increasing rate of technological advancements. Patents are being secured at record rates and computing power is more powerful than ever," O'Mara said.
"In speaking with a Ph.D. chemist about the science and technology behind new products, (it's clear that) we need ground truth on how products are applicable in the real world within a homeland security setting. Technology built for 'x' may also be used for 'y,' and this chemist, who served in Afghanistan, came from a very academic background. Out in the field, you see the unanticipated real world application of technologies and how products are used in a whole other way. Having a degree in homeland security would be especially useful for students with a military background," she said.
Whether you're ready to advance your career or are just starting out, many meaningful career paths await homeland security graduates with the commitment, experience and desire to help protect our nation.
Pete Davies is a marketing and communications director in higher education. Follow him on Twitter @daviespete or connect on LinkedIn.
Explore more content like this article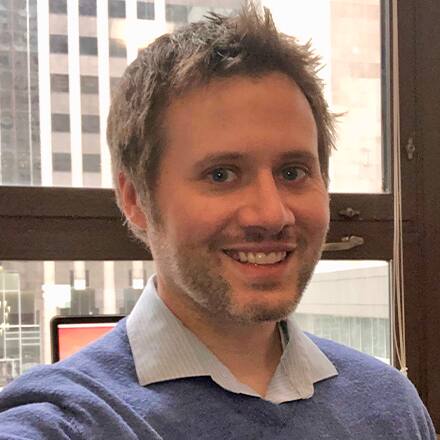 Clinical Mental Health Instructor Dr. Matt Glowiak: A Faculty Q&A
March 20, 2020
When Dr. Matt Glowiak first embarked on his counseling career, he never expected his experiences to be so diverse. We asked the clinical mental health counseling instructor to share his thoughts on teaching, the importance of education and more as part of our Faculty Spotlight series.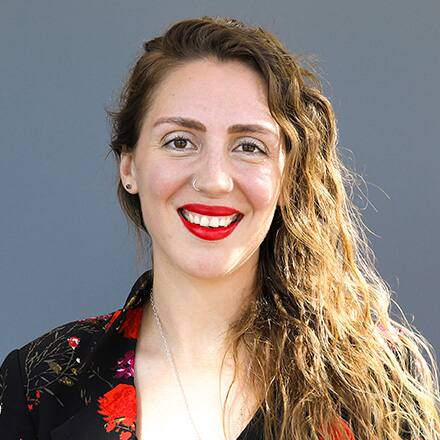 Psychology Professor Dr. Justina Oliveira: A Faculty Q&A
March 13, 2020
Dr. Justina Oliveira focuses her research on the psychology, social justice and ethics in the workplace and enjoys engaging her students at SNHU in that research. We asked her for her views on teaching, the importance of education and more as part of our Faculty Spotlight series.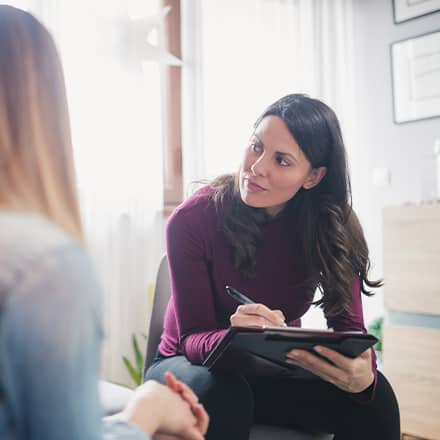 How to Become a Substance Abuse Counselor
March 02, 2020
There are several ways to combine various levels of education and certifications to begin working in the field. One of those ways – earning a bachelor's degree in substance abuse counseling – has several advantages that can positively impact your career and ability to help clients.