From Hardship to Helping Others: Becoming a Nurse Educator
If there's one thing Stacy Beauchemin learned from the adoptive family who showed her "love, hope and forgiveness," it was to never let her past define who she wanted to be. Now working as a nurse, she's pursuing a degree to become a nurse educator to help others transform their lives.
Beauchemin, of Lewiston, Maine, grew up in a family that she said was "very poor, non-educated" and who struggled with mental illness. Academics were not a priority, and she described her early years as very isolated and her future as "very grim." She was 15 when she met a family who changed her life, eventually taking her into their home and transforming her life.
"I began to learn how to live a more normal life and be an active member of society," Beauchemin said. "I did not have the fundamental background needed to succeed. My new family never allowed my past to define my future."
Beauchemin was homeschooled and finally began learning basics like mathematics, reading and writing. It took a little longer, but she graduated from high school just a year later than she was supposed to and then went to college to become a certified medical assistant. She spent two years in that field, working at a podiatrist's office and learning how to take x-rays and assess patients for orthopedic devices. She also ran a shoe program for diabetic patients and taught foot care. She spent another five years working for an OBGYN, but she was also still looking forward. She began taking some prerequisite courses that put her on the path to becoming a nurse, a career she'd long been interested in.
Since then, Beauchemin's education hasn't stopped. After earning her registered nursing license, she was accepted to Southern New Hampshire University's RN to BSN program and was a featured speaker at her commencement ceremony in 2015. Now she's enrolled in SNHU's Master of Science in Nursing program with a concentration in Nurse Education. Beauchemin said that while she's found a way to succeed in school, learning for her is still difficult at times. "Not having a strong foundation in my early years does have its share of obstacles," she said. "My professors were very good with emailing, even talking on the phone for support and allowing me a few extensions for more time."
Now Beauchemin works full-time as an oncology nurse as well as a couple of days a week at an infusion/oncology center. While many might look at her personal story as an example of heroic behavior, Beauchemin focuses on her own heroes: "Taking care of oncology patients is my passion," she said. "Yes, I hate cancer but (I) love the patients affected ... They are my heroes, fighting a battle that takes the lives of so many every day."
Beauchemin said she's always been driven to care for others and working as a nurse allows her to do just that. "For me, the best part about being a nurse is helping people," she said. "Taking care of someone when they are at their worst and helping them to (be) their best, whether the best is a cure, the terminal patient making it to their last birthday, a wedding, graduation or birth and even passing to the other side."
Beauchemin said she chose to study to become a nurse educator because she wants to "give back" to students the way many of her teachers and professors have helped her over the years. "So many instructors have spent countless hours encouraging me and helping me to come this far, believing in me when I did not believe in myself," she said. "I have an incredible opportunity to make a difference in somebody's life every day that I go to work. Never, ever let our past define our future. We can do anything we put our mind to one day at a time. "Whether we realize it or not, nurses are critical to our daily lives - working in our schools, physician's offices, hospitals, nursing homes and hospices, and even in our homes. Nurses help us at our best and worst times, when we are most vulnerable and they take our stories to heart.
Joe Cote is a staff writer at Southern New Hampshire University. Follow him on Twitter @JoeCo2323.
Explore more content like this article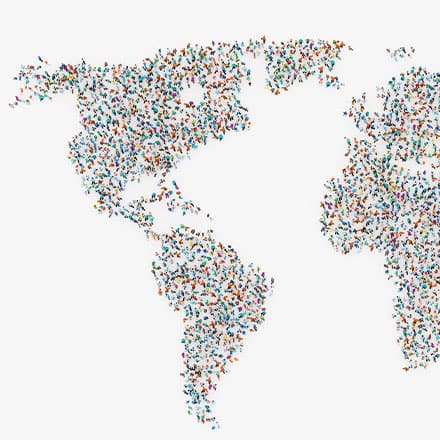 July 23, 2021
Population health management is the process of studying and facilitating healthcare and its delivery in order to create improvement for a population of individuals.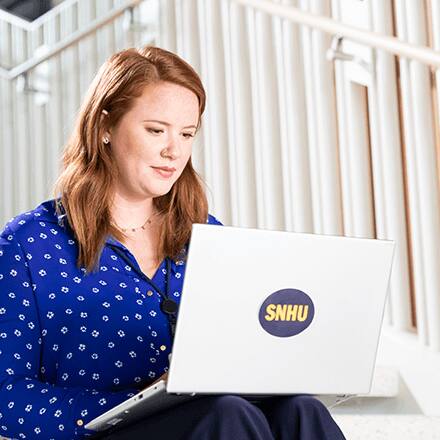 July 15, 2021
Like many high school graduates, Ali Lamoureux wasn't sure of her next steps. After kickstarting a career in healthcare, she eventually found her passion in hospital administration and came to realize that she would need a college degree to advance in the field.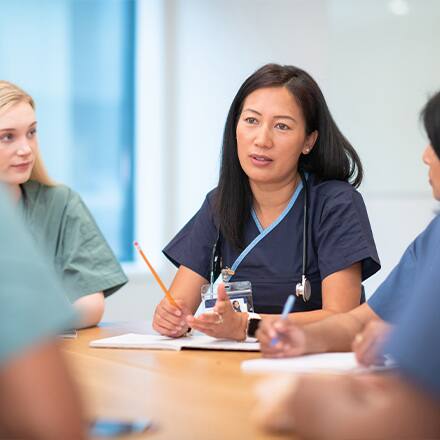 July 13, 2021
Leaders are found everywhere. You name the setting; we look toward leaders at the helm, and the nursing profession is no exception. Leaders in nursing are influencing healthcare organizations at all levels, and in every setting and discipline.