An International Student's Story of Service, Culture and Impact
"Who traveled the farthest to get here tonight?" asked one of the musicians performing at the bluegrass jamboree in the Floyd Country Store in Floyd, Virginia. "Florida! New York! Arizona!" yelled excited voices in the jubilant crowd. Far, sure - but distance can be relative, especially on this night.
"Afghanistan!" shouted a young woman from across the room. Silenced, the crowd turned to see where the voice came from. The musician on-stage ended the competition quickly, saying "Afghanistan! It looks like we have ourselves a winner!"
That young woman from Afghanistan is Mahboba Akhtarzadah and her story as an SNHU student is one that has not gone unnoticed in her tenure at the university. Majoring in Information Technology and minoring in Economics, Akhtarzadah came to SNHU in 2013 on an undergraduate scholarship from her home country of Afghanistan. Displaced by conflict in Afghanistan as a child, Akhtarzadah contracted the polio virus as a refugee, disabling the use of her legs and confining her to a wheelchair. To most, this debilitating disease would act as devastating slice of fate, but to Akhtarzadah, this gave her life purpose and a passion to empower others.
As she nears her graduation from SNHU, Akhtarzadah's story of perseverance, independence, and determination continues to be spotlighted through her compassionate and determined persona. Most recently, Akhtarzadah embarked on an Alternative Break trip to Pulaski, Virginia through the university, where she and a handful of her peers served to help combat rural poverty and food insecurity in Appalachia. Immersing herself in a drastically different American community while working with her SNHU classmates to give back, Akhtarzadah was able to leave a lasting impact through the work she completed on her Alternative Break trip and through her perseverant spirit.
"We worked in various schools in and around Pulaski, we cleaned up the local YMCA, and Camp Powhatan. We painted some interview rooms at the Department of Social Services," said Akhtarzadah of her Alternative Break trip to Pulaski. "We also planted lettuce at PulaskiGrow (a local hydroponic growing nonprofit) and collected food for children in the school systems."
During the trip, chaperone and SNHU professor Dr. Susan Losapio was approached by a member of PulaskiGrow, who was in need of an engineer to help rework aspects of their hydroponic growing systems. Losapio promptly directed them to Akhtarzadah, whose background in IT prepared her to very quickly answer PulaskiGrow's call to redesign their tubing systems and create more efficient growing, proving the importance of STEM educations via practical applications in real world settings.
"Mahboba was able to go on this trip, thinking she was going to serve in a more general way, but she actually was able to use her academic experience to help this nonprofit better their growing processes," said Kristi Durette, executive director of alumni engagement of SNHU, who was also on the trip to help connect local alumni and students.
Beyond the contributions of any one individual, it is critical to recognize the importance of Alternative Break trips and the service that is provided to communities, domestically and around the globe. First, prospective Alternative Breakers must apply to go on these trips, and - if selected - participating students devote a tremendous amount of time preparing for their service.
"The Alternative Break experience starts months before," explained Elizabeth Richards, director of the Center for Community Engaged Learning at SNHU. "Students spend hours learning about the issue their service will address so they go into communities with some level of background knowledge about their service."
As a result of this pre-work, Alternative Break students can engage with their service communities at a deeper level. Similarly, it allows students to understand any cultural differences that might exist in the service area, prior to their arrival.
"Some students expressed their preconceived notions as to where they were going and what they would expect," said Durette, "but by the end of their trip in Pulaski, they completely fell in love with their experience - with the work they were doing and the hospitality they received, and it all came full-circle at the jamboree in Floyd on the last evening of the trip."
Perhaps it was at the jamboree where the students left their biggest impact on their service area. After winning the "who traveled the furthest" contest, Akhtarzadah was brought on stage in celebration with everyone in attendance. Without any hesitation, a delighted Akhtarzadah shared a bit about herself and her story with those in attendance at the Floyd Country Store.
"What impressed me most about Mahboba was how she just owns who she is and how comfortable she is in her skin," said Durette. "I think she likely provided some awareness to folks in that community. What you can learn about an area is great, but what you can bring to an area is really important, too. It allows people to learn about who you are and where you are from."
To Akhtarzadah, this Alternative Break trip allowed her to do exactly this.
"Since I am from Afghanistan I always wanted to help people, especially with education," Akhtarzadah said. "Going to Pulaski helped me refresh my mind and reminded me about my goal - which is helping people in any way that I can."
"Mahboba has a long history of creating opportunities for others," said Richards. "Thinking about how to leave her mark is something she has lots of experience in."
Explore more content like this article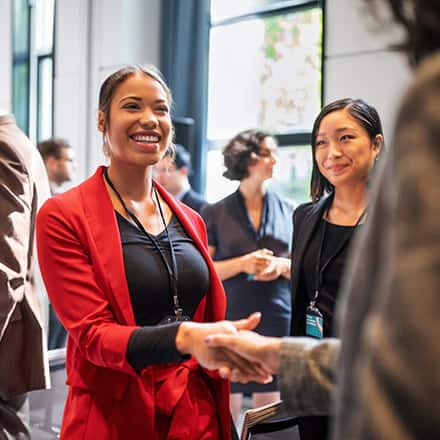 June 04, 2021
The day you receive your diploma from your university is a proud one, marking the culmination of your degree. But, your relationship with the university doesn't have to end there. Alumni are an integral part of a university community and are true advocates for student success.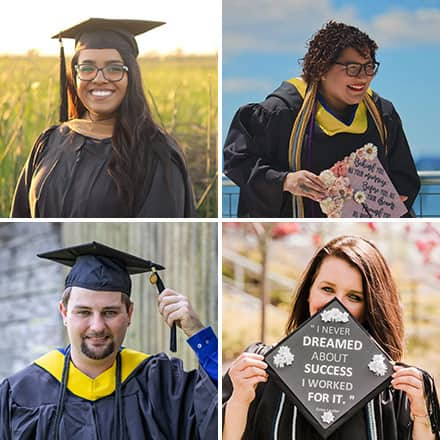 May 10, 2021
Determination has always been a key characteristic of SNHU graduates but never more so than within the 43,000 students who persisted throughout the pandemic in completing their degree programs.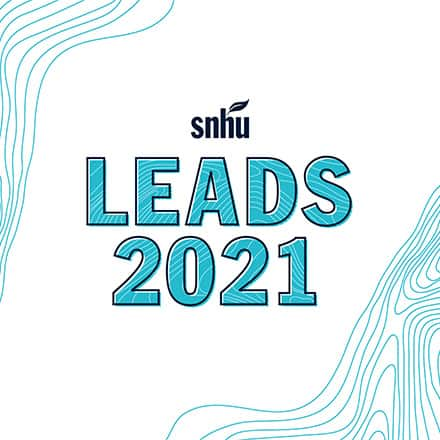 April 22, 2021
SNHU students, staff and alumni worldwide dropped by the 7th annual LEADS Conference earlier this month for personal and professional development that focused on academic achievement, leadership and career advancement.