Jobs After the Military
As a service member, your transition from military to civilian life is a significant event. When it comes to finding a job after the military, translating your military experience into the civilian world can seem challenging, given the roles you previously assumed and the language used to describe those responsibilities while serving. Fortunately, there are tools and resources to help you move forward as a civilian. You are accustomed to structure and a work environment built on accountability, but the additional skills learned on the job are different for every individual. These skillsets can lead to a fulfilling career path when you begin looking for a career after the military.
Transitioning from the Military
Take advantage of the tools and resources available to ease your transition. If you're trying to find the career best suited for the skills you've already developed, Military.com has a Military Skills Translator. This tool helps to match your military experience to open civilian job positions that complement your skillsets. You can also review companies that are considered military-friendly employers. These companies that hire vets give veterans preference in hiring and often have jobs for disabled vets.
If you're a disabled veteran, you may be eligible for programs to help in finding a solid career, such as Vocational Rehabilitation and Employment or help building your small business.
Be sure to explore all your options, including military education benefits, resume-building workshops and job fairs for veterans.
Best Jobs For Veterans
Whether you're getting out of the military after a few years of service or retiring after a full career, here are some professions well-matched for veterans. These post-military careers were selected by comparing CareerCast Veteran Network's job database and "U.S. Veterans Magazine's" suggestions, as well as taking into account how military service skills translate to civilian careers.
Business and Finance
Veterans who served in administrative positions may find their skills best put to use working in business or finance. The meticulous attention to detail required in the military prepares veterans well for jobs in this field.
Accounting
Ensuring financial records are updated and correct, accounting professionals work to balance the budget to increase or maintain the efficiency and functioning of a company. Positions in accounting include accountants and auditors.
Business Administration
Coordinate how the organization functions on a daily basis, supervise personnel and improve office operations in a position such as an administrative services manager.
Operations Research Analyst
If your interest lies in mathematics and statistics, becoming an operations research analyst gives you the opportunity to investigate the intricacies of a client's business and present a solution for any problems they may be facing.
Bachelor's degrees are typically required for entry-level positions, but a master's degree in business, mathematics or similar fields can help you move forward in your career.
Training and Development Specialists
Across industries, employee training is an important aspect of business functioning. Training and development specialists assess the needs of an organization, craft learning materials and administer training to employees.
Information Technology (IT)
IT specialists are in great demand as our world becomes more digital. Veterans with experience working with computer networks or possessing technology certifications in addition to a bachelor's degree are an asset to a company looking to improve their network functionality and security.
Information Security Analyst
Plan and implement security measures for an organization's networks as an information security analyst.
Network and Computer Systems Administrators
These IT professionals ensure an organization's computer systems, hardware and software are running at optimum efficiency. Taking into consideration the needs of the company, a network and computer systems administrator manages servers, equipment and networks.
Health Services
Another growing field, the health services industry needs passionate individuals with a drive to help others. Getting your degree as a healthcare administrator, a nurse educator or nurse puts you in position for a stable and satisfying career.
Nursing
As a registered nurse, you'll assess a patient's needs and create a care plan, consult with doctors and provide medication and treatments plans.
Mental Health Counseling
With a calling to help people, you may be interested in becoming a substance abuse, behavioral disorder or mental health counselor. Becoming a mental health counselor can give you the opportunity to help people heal, perhaps even fellow veterans through the Veterans Administration or Vet Centers.
Security
Whether working on a community or a federal level, many military positions translate well into a law enforcement career or homeland security.
Law Enforcement
The career options in this field go beyond becoming a police officer. FBI detectives, forestry service officers and game wardens are also law enforcement careers. Police and detectives earned just under $63,000 in 2017 on average. The BLS notes knowledge of a foreign language or a degree in criminal justice are assets for federal agencies.
Homeland Security and Counterterrorism
The field of homeland security covers a wide array of career options, most of which are easily translated from military service. From emergency management and law enforcement to intelligence analysis and infrastructure protection, homeland security jobs can be found on local, state and federal levels. Many positions within homeland security require a security clearance, which most military service members are familiar with.
Government Jobs
For some, the easiest way to go through the transition to life as a civilian is to apply to government jobs after the military. These can be civilian military jobs, which can be found on USAJobs, and include positions with federal agencies and civilian jobs on military bases. On this site, you can build your resume, search and apply for government jobs near you or search based on your education level and desired field. Another option for jobs after the military are military contractor jobs. These private sector jobs range from security and training to information technology and linguistics.
See how Southern New Hampshire University (SNHU) is working with service members and veterans during their military transition to civilian careers with events like Scoring in Transition and through one-on-one engagement with career advisors.
Ashley Wallis is an Army veteran and writer with a BA in English Language and Literature from SNHU. She is currently living in the Denver area. Find her on twitter @AshDWallis.
Explore more content like this article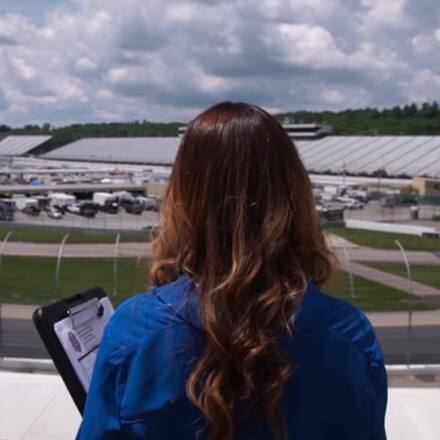 4 Types of Sports Management Internships to Help Kick Off Your Career
March 17, 2020
You might already be working on a degree in sport management so you can turn your love of sports into a career. An internship experience will let you apply what you're learning in class in a real-world sports setting, gaining valuable experience in the field while earning academic credit.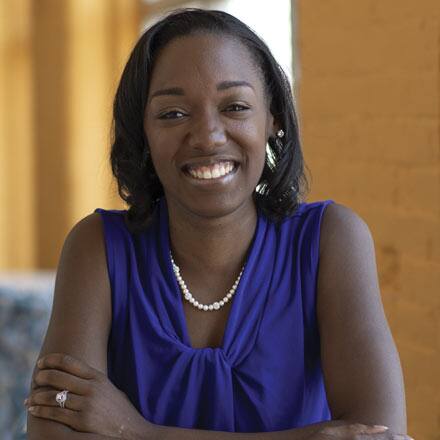 SNHU Named a Top 10 Military Friendly® School
February 11, 2020
In recognition of its commitment to support military-affiliated learners, Southern New Hampshire University (SNHU) has been named a top 10 Military Friendly® School for 2020. The University earned the fourth spot on this year's list.