When Life's Not Picture Perfect: Holiday Stress Management
Picture this: Holiday season in some small town with an absolutely adorable name. The whole population has gathered in the park in front of the charming town hall and they're singing carols, because that's what people in small towns do on Christmas day. On the outskirts of the crowd an unrealistically attractive couple embrace; they've survived some big misunderstanding and discovered the true meaning of Christmas and true love, both, within the same two hour window including commercial breaks. Sound like a scene in your life? Probably not.
Does it look more like this? You're hustling through the mall to grab a present for a family member who's decided to come at the last minute. When you return home, your partner needs your help finishing the decorations outside but you've got to wrap up three different projects for work because John in accounting is gone for the next two weeks to Aspen and you're covering your desk and his. You're trying to somehow squeeze all of this in prior to trying to spend a few hours with your kids in the two vacation days you managed to hoard for the end of the year.
Or maybe your experience is different; maybe this has been a long year of personal struggles that you've begun to see the right side of, just in time to be expected to be cheerful and joyous in the presence of friends and family regardless of how you actually feel. Maybe presents aren't on the menu this year at all because rent is due and the last few months have been a bit rougher than you expected with medical bills. Feeling thankful, joyous and giving just isn't in the cards right now.
It's not hard to see how stressful the holidays have become. It's become a running joke in our holiday-themed media, but it's a joke that's really not all that funny anymore. The holiday season does not exist in a vacuum; rather it is yet another series of tasks and challenges that sets upon us in addition to our everyday interactions with our increasingly complex world.
The National Institute for Mental Health gives us numbers that create a somewhat scary glimpse of the toll that contemporary lifestyles are taking on our mental and emotional wellbeing. Increases in diagnoses of anxiety, mood and other disorders that suggest we're increasingly insecure in our ability to meet the demands required of us. This can often occur in a chain of successively devastating internally driven statements, beginning with stress pronouncing, "I don't think I can" to anxiety telling us, "I definitely can't," and ultimately, depression saying, "I'll never be able to." The National Alliance on Mental Illness helps us understand that increases in mental health-related symptoms are to be expected this time of year.
Holiday Stress Relief Tips
The holiday season is described as a season of giving, but we can only give if we have anything left to offer. This is true not only financially but emotionally, physically and spiritually as well. Those of us who find ourselves taxed in these domains prior to the holiday season owe it to ourselves to manage our reserves of energy, emotion, money and time.
This starts with the ability to take stock of where those reserves already stand. In other words, the first tool we can use to support our emotional well-being during the holidays is self-awareness.
Once we are aware of what resources we have in our reserves, it is easier for us to understand when and where we can expend those resources, and when and where we must set boundaries. This boundary-setting may entail saying no to that party or to buying that gift you know they'd love but you simply can't afford.
Remember, stress and anxiety are contagious; we can transmit and receive these emotions, which makes it important to choose who we spend our time with during periods of vulnerability based on the demands they make on your time.
There are any number of tools and exercises we can use to help self-regulate during this season and in fact all seasons, many which are available online. Search relaxation tools and resources; you'll find any number of tools for guided relaxation, deep breathing and progressive muscle relaxation available for free. Play around and find the ones that speak to you – and help you manage stress throughout the holiday season and beyond.

Seth Matthews holds a master's in counseling psychology, and has worked as a clinician, clinical supervisor and program director at a number of mental health agencies, focusing primarily on work with children and families in the foster care and juvenile justice systems. He currently works as a member of Southern New Hampshire University's Online Accessibility Center.
Explore more content like this article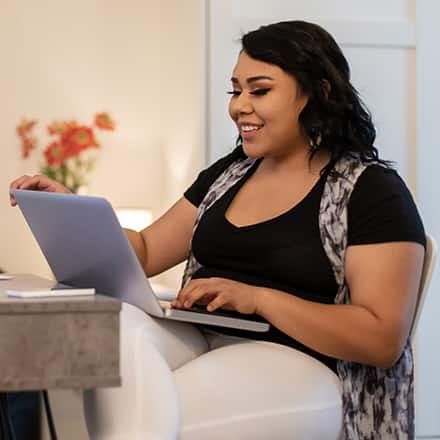 July 09, 2021
If you're considering going back to school to start or to finish a degree, you may be wondering how online college classes actually work.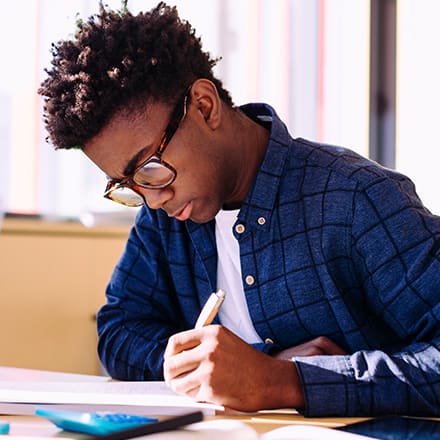 June 30, 2021
If you're looking to start a new career path or advance your current career, understanding the types of associate degrees available is an important first step. Earning an associate degree can give you the foundation you need for a rewarding career and help you pursue advanced degrees.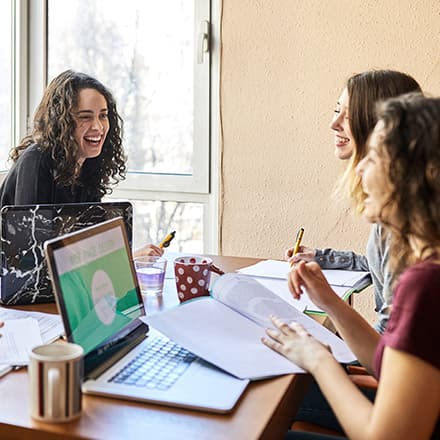 June 16, 2021
In balancing work, personal lives and academics, college stress is a reality for many students. Recognizing signs of burnout, knowing how to handle your responsibilities and making sure you're taking care of your mental health can make college stress more manageable.