International Women's Day: A Year-Long Commitment of Support
Messages urging support and encouragement rang out across Southern New Hampshire University (SNHU) at its 4th annual International Women's Day (IWD) event, held on the eve of the global celebration.
Riding the momentum of 2018, in which a record-breaking number of women ran for office, SNHU's IWD gathering celebrated this progress toward gender equality, and also looked ahead to the future.
"IWD is an important call to action for people worldwide to recommit to promoting gender justice and parity in their own spheres of influence," Brooke Gilmore, the director of the Deborah L. Coffin Women's Center, said. "Everyone can take a moment and think what they might do in order to help close the gender gap globally."
Committing to the theme, "Run the World," Gilmore challenged people to envision the improvements that could be made in politics and beyond, in all aspects of life, if only more women were involved in the decision-making.
Building Relationships of Support
Among the group of women elected into office in last year's midterm elections was Massachusetts State Representative Nika Elugardo. Representing the 15th Suffolk/Norfolk District, she spoke about how the love and support she received as a child was her foundation.
As she journeyed through her schooling, Elugardo realized not everyone received that support. This led to her future of empowering other women in her community and through her justice work in India, training and bringing women into leadership roles.
"I realized that our politicians... from all around the world need to be championed, not for their own cause and not even just for a cause, but for all people," Elugardo said. "And until we have people modeling that, we're never going to see the world that we're capable of living in."
She believes people worldwide can make contributions to the world and encourages women and allies not to be controlled by fear and cynicism. "What is going to control our actions is our vision of the world that we want to see. Not just in how we talk about it to people that think like us, but how we model it with people who don't think like us," she said.
Elugardo said even young college students can make a difference in the world. "If you're like I was, or like most students are, you think that you're still becoming something, and I encourage you to embrace the fact that you already are," she said. "We live in extraordinary times, and so I encourage us to seek to be the most extraordinary version of ourselves, and I made that commitment."
An International Perspective: Breaking Barriers
Two alumnae and one campus communication student joined moderator Affille Degoma on stage for a panel discussion about gender equality around the world.
"We always feel it is critical to consider the various gains made in gender parity across the globe, and also consider what issues women from various countries and backgrounds feel most pressing to work towards," Gilmore said.
Raghda Weidknecht '16G from Iraq, Magdalene Stanley '17G from Nigeria and Samantha Aguilar Hernandez from Mexico shared their experiences as women in their home countries and the barriers they're breaking.
Much of the conversation centered around access to education and breaking into professional settings traditionally ruled by men.
Weidknecht advocates for women who have suffered domestic violence and sexual abuse through her work as a case manager in a community health center, providing resources and support. What energizes her most is seeing refugee women who want to get their education and start a career.
"They no longer want to stay home, be a housewife… they want to go out and work and continue their education," Weidknecht said. "I'm very inspired and very happy for them, so I keep pushing them because it's something a few years ago, you won't see that much."
Stanley has vowed to expand educational opportunities to girls as many possible, especially back in Nigeria. "We need to get as many girls educated as we can… I feel if the mother of the house is educated, you can be assured that her children will be educated as well," she said. She came to the U.S. to get an international education, in hopes that she can bring it back to Nigeria and make some changes.
Though there's still a lot of progress to be made, she sees advancement toward gender equality in her 3 daughters. "When I hear my children talk about their future, I feel so blessed," Stanley said. "My daughter wants to be an aeronautical engineer… it gives me joy because, at that age, I couldn't dream like that. I could not see myself in that position."
Aguilar Hernandez aspires to continue changing the film industry through the representation of women behind-the-scenes. While she does see more women entering the industry today, there's still a gap. "It's heartbreaking for me to see all these women trying to be creative on the big screen and not getting the opportunity," she said.
Getting her start this summer, Aguilar Hernandez accepted a script-writing and producing internship with a national television network and was selected to attend a school-run documentary trip to Japan.
"One of the beauties of IWD is that it doesn't 'belong' to any one organization or country... I think it is really powerful (to) think of ourselves as part of a global movement," Gilmore said.
Women at Work: A Virtual Discussion
In a virtual discussion hosted by the Online Career Team, 3 alumnae, Lydia Alonci '18, Amy Williams '16G and Kayla Zagieboylo '14, and one online student, Shajira J. Martinez, discussed their experiences as women in the workforce.
Representing fields such as information technology, community economic development, communications, clinical mental health counseling and data analytics, the 5 women offered a diverse perspective of the challenges they've faced working with the men and women in their fields.
"Whenever there is an opportunity to highlight and celebrate the success of students and professionals working in their field, we want to be involved," Tori Chartrand, an SNHU career advisor and the panel's moderator, said.
Everyone who tuned into the virtual discussion had access to a live chat where they could voice their questions and share their stories. At one point, Zagieboylo paused what she was saying to remark on the sense of community she felt through reading the messages of support and empathy in the chat.
Not only did these women feel supported as they spoke, but they encourage other women daily. Alonci devotes her Instagram to empower women by sharing their content, voting for them and sending personal notes of support.
Recently, Williams spoke to a group of women overcoming opioid addiction. "Getting the opportunity to talk to women… I was humbled," she said. It meant a lot to her that she could offer her respect, encouragement and advice to the group.
Martinez, who works at the largest business, telecom and multimedia company in Belize, was proud that there is a day designated around the world to celebrate women. "Uplifting each other is what it's about for me," she said.
IWD: A Year-Long Mission
Though IWD only comes around once every March, it inspires work throughout the year.
"Our hope is always that people come to, or engage with our IWD event(s) and leave thinking about what action they can take to promote gender parity all year long. It is a day of celebration and acknowledgment of women's achievements worldwide, and the progress made over the last year," Gilmore said. "But it also serves as a call to action moving forward, and a reminder that while we have a lot to celebrate, there's still a lot of work to do and everyone has a part to play in that work."
Rebecca LeBoeuf '18 is a writer and editorial coordinator at Southern New Hampshire University. Connect with her on LinkedIn.
Explore more content like this article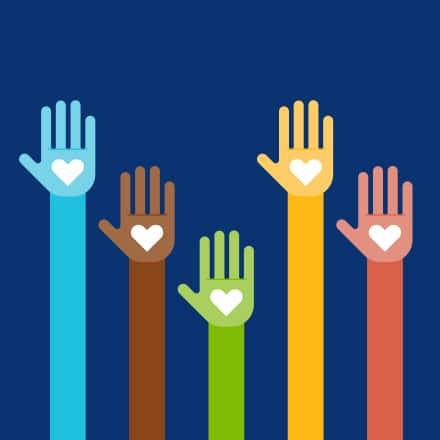 June 21, 2021
SNHU's 2021 Global Days of Service brought attention to a different societal issue each month: hunger, shelter, environmental justice and the pandemic's essential workers. Throughout the four-month-long event, Penmen from across the world shared their stories of service, community and strength.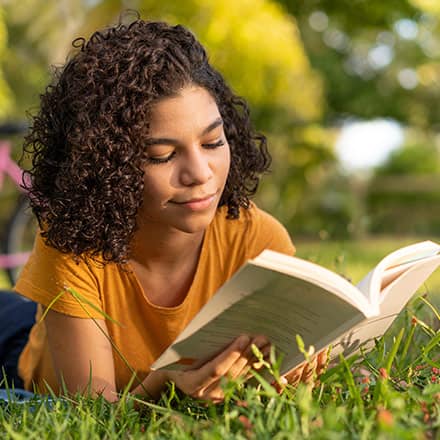 June 18, 2021
If you are searching for book suggestions, look no further: The annual summer reading recommendations have arrived. This year's list features more than 35 selections that span several genres suggested by some of SNHU's academic leaders.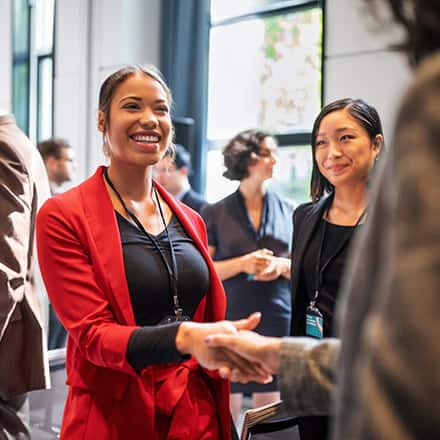 June 04, 2021
The day you receive your diploma from your university is a proud one, marking the culmination of your degree. But, your relationship with the university doesn't have to end there. Alumni are an integral part of a university community and are true advocates for student success.