Celebrating the SNHU Nation at the Annual Diversity Dinner
The Diversity Dinner at Southern New Hampshire University (SNHU) has become an annual rite of fall on campus. It's purposely planned for early in the semester each year "to celebrate all of the diversity SNHU has to offer," said Michael Reaves, assistant director of Diversity Programs, providing students and staff an opportunity to share their talents and cultures. Held in mid-October, approximately 150 people from throughout the SNHU community enjoyed fellowship, a delicious meal, dance and vocal performances – and the chance to learn more about the many ways people can get involved on campus.
Reaves said this year's theme was Celebrating the SNHU Nation with an emphasis "on music and how impactful it can be to us as individuals." Beyond student performances, conversation prompts centered around music were available at each table, encouraging guests to learn more about others at the dinner, including "How does your music playlist reflect your values?" and "What's a song or two that has impacted your life?"
Connecting Through Musical Performances
Kristy Lauture kicked off the evening's entertainment with "Location" by Khalid and returned midway through the to sing Kehlani's "Bright." Anzania Norman choreographed a dance to "Indigo" by Chris Brown, followed by Xander Williams, who played guitar and sang "All I Want" by Kodaline. A freshman in the Bradley Honors Program for Business Administration, the dinner was meaningful for Williams. "This event is one of the first major things I am doing with the Diversity Office," he said. "I hope people walk away from it feeling a little less alone."
Terren Allen performed "Can't Take My Eyes Off of You," in a style reminiscent of Lauryn Hill's version. Performances closed out with Labrinth's "Jealous" sung by sophomore Christopher Constan, a communication major and first-generation college student. He's shared his vocal talents at campus's Soul Food event and the International Gala previously.
"I felt it was a really powerful song for me to do because I could bring that story to life," Constan said. He wanted to show the emotion behind the song and it was effective; people came up to him after the performance to tell him the song brought them to tears. "I'm not there just to sing," he said. "I'm there to show people that I can express myself in another form."
Student Speakers Offered Diverse Perspectives
Speakers were interspersed through the program, introducing topics from Native American land recognition to what it's like to be an international student at SNHU. Josh Warshauer, a Diversity Agent of Change with the Diversity Office, gave his perspective on coming to New Hampshire to attend college from New York and what a welcoming environment he found at SNHU, unlike what he was used to before arriving on campus.
Aisha Khiyaty, a junior who plans to become a lawyer, represented the Student Government Association as a speaker and is also a Diversity Agent of Change. "I bring my identity everywhere I go," she told guests. That identity encompasses everything about her, she said, not just her looks, but her politics, her experiences, her background as well – "everything I am."
An international student, who was born in Belgium and moved to Switzerland at 9 years old, Rachel Levivier is a junior earning her bachelor's in psychology with a minor in sociology. President of the International Student Association (ISA), Levivier saw speaking at the Diversity Dinner as a great way to raise awareness of the association, which encourages every student to embrace the different cultures and ethnicities represented at SNHU. "We organize events throughout the semester to provide better support for students and to educate our community," she said.
As an international student, Levivier said she feels special. "I use it as a strength to make people more interested," she said. "I'm an outlier in a good way."
Jade Smith, a Diversity Agent of Change, who spoke about the Multicultural Student Union (MSU) at the dinner, is a graphic design and media arts major in her junior year. Each year, she said, the Office of Diversity plans this event to bring a diverse group of people together to embrace their similarities and differences. She found this year's theme exciting "because the SNHU community has a variety of talents and stories."
The dinner is special to her because it makes her feel a part of something great. "I can embrace who I am and where I come from. The dinner also lets students be who they are by sharing different talents they have, such as singing or dancing," she said.
Unifying Campus, Creating Space for Diverse Groups
Diversity Agent of Change Dinebari Adumene, a sophomore in an individualized major, video and film production, was looking for a place to feel comfortable when he came to SNHU. He came across the Office of Diversity Programs and found everyone to be friendly and welcoming. He thought, "Maybe I'd like to work there."
Being an Agent of Change means a lot to him. "In some cases, you only have one opportunity to be that change," he said. "Being able to reach out to the community with an open mind, you never know when it's the last day to help someone and make that change."
As part of the team that planned the Diversity Dinner, Adumene said he helped set up the event and assist with how it unfolded throughout the evening. He values how the event unifies the campus and creates a space for diverse groups to "sit down and have a nice, friendly conversation together."
He said everyone deserves a seat at the table – and that each individual has something great to offer to the table; wonderful talents, great ideas and the ability to collaborate to make the community a better environment. "When we succeed at that, we succeed in building relationships," Adumene said.
Carolina Manosalvas, a sophomore justice studies major, is also a Diversity Agent of Change. For her, raising awareness of diversity and inclusion on campus is what it's all about – and increasing attendance at the various affinity groups available to students. She wants them to feel, "There's a group here for me" and hopes the dinner helped make that feeling a reality.
A Diversity Agent for Change, sophomore Scarla Joseph is majoring in sociology, hoping to impact the world with her degree. Her role with the Office of Diversity Programs allows her to help affinity groups, she said, providing support in their meetings and she gets to be involved, behind the scenes before, during and after events.
She helped with the set-up and clean-up of the Diversity Dinner and spoke to the power of music. "Music does impact people," Joseph said. "It's classic and timeless; even though we're different, we feel the impact."
The annual dinner also has significant impact. "It makes you feel important and a part of SNHU," she said. She hopes as a result of attending this event guests will get more involved with diversity efforts and expand upon whatever they're currently engaging in.
Bancroft "Banks" Daley recently completed his associate degree in business administration as an online student before continuing toward his bachelor's as a campus student, focused on organizational leadership. He's also minoring in pre-law. He hopes to work in corporate law one day, with an eye toward risk analysis and management. He heads up the Men's Group on campus, an affinity group centered around "the male lifestyle and what we go through as men," he said.
Through his work as a Diversity Agent of Change, Daley said he can really get in there, strive to make a difference and incorporate inclusive leadership. He feels he can serve a bigger purpose as an Agent of Change. In assisting with planning the Diversity Dinner, Daley said he hoped people came away with a better view of the variations of diversity on campus, noting "SNHU deserves to see every variety of people."
Reflecting on the dinner, he said, "We did a good job – it was dope."
Guests agreed with that assessment. "People have been raving about how much they enjoyed the performances and decorations," Reaves said. "They felt like the student speakers really helped to connect the audience to the theme."
Creating Positive Change and Lasting Impact
Coming away from the dinner, Smith hopes people realize not everyone walks in the same shoes as they do. "We can learn from each other and create acceptance, among others," she said. "But together, as an SNHU community, we can create change and positivity in the years to come."
Pamme Boutselis is a writer and content director in higher education. Follow her on Twitter @pammeb or connect on LinkedIn.
Explore more content like this article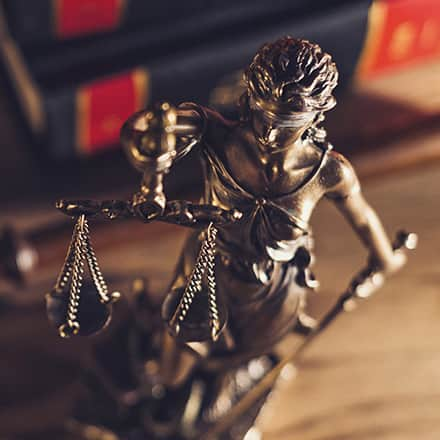 CJ Experts Lead a Virtual Discussion on Domestic Violence During COVID
July 01, 2020
Southern New Hampshire University's (SNHU) Contemporary Justice series hosted a virtual round-table discussion on domestic violence in June with students across social science disciplines and local leaders who work in law enforcement, judicial and victim advocacy roles.