Dear Past Me: Thanksgiving Gratitude to My Past Self
The core of Thanksgiving is expressing gratitude - to our loved ones, to ourselves, to the beauty of life and new experiences. But we don't necessarily realize the impact of the decisions we've made in the past and reflect with gratitude on where they've brought us to today.
SNHU faculty and staff were asked this question: If you had a chance to thank your younger self for something you did, what would it be and why? Here's what some had to say.
Dr. Paul J. LeBlanc, SNHU President
"I'm grateful that my younger self somehow said 'yes' to most things (and usually said 'no' to the worst) and forced myself to try new experiences, to seize opportunities. Turned out I wasn't very good at many things – baseball, singing, high school dating and chess all come to mind – but I learned a lot and developed a sense of curiosity. Or maybe my curiosity trumped my reticence. But learning to say 'yes' to what the world offers is still something I value and I like to think my kids have inherited that trait."
Tiffany Fifer '00 '02MBA, Director of Online Engagement
"If I could thank my younger self for one thing, it would be the decision to enroll in the travel and tourism class in high school. This course introduced us to the basic responsibilities of a travel agent, learning airport codes and establishing itineraries. It was also connected to a group travel opportunity to fundraise toward a cruise to the Bahamas. The trip was my first experience flying and traveling internationally, and opened my eyes to the world beyond Vermont. It helped prepare me for future career opportunities that have included international group travel, study abroad advisement and planning group itineraries. I'm thankful for my high school's career-technical center and my high school travel teacher who made the experiential learning possible!"
Dr. Bill S. Lightfoot, Dean of the School of Business
"I would thank my younger self for allowing the explorer in me to create my own journey. Be it intellectual, spiritual or physical, I have been fortunate to travel great distances and to meet many incredible people and experience many different things. And because of this, I have been able to share this with my daughters, my partner, students and other friends in ways I would not have been able to imagine as my younger self."
Emily DeVito, Senior Director of Military Initiatives
"If I could, I would thank my younger self for my decision to join the military. In the beginning, I struggled with the decision, feeling overwhelmed with the long commitment I had chosen that would make much of my early adulthood unpredictable as far as where I would live, where I would be sent, what I would be doing. At the time, some of the stress was very intense. When I look back, I realize how much I grew in confidence from stressful situations and how the lack of certainty made me more flexible and adaptable to change. I got to learn about foreign countries, serve communities and forge lifelong companionships - I am so thankful I chose that path!"
Dr. Leila Samii, Assistant Professor of Marketing
"The summer going from undergraduate to graduate school, I went on a backpacking trip across Europe. In 21 days, my best friend and I traveled to 10 cities in 5 countries with packs on our backs. We had the time of our lives and learned so much from it. There were some instances and challenges that we experienced that I think of often. Although that same summer I took a course and visited 3 other countries, those experiences were not as challenging, but I was thankful to experience the cultures of more countries. To my younger self, I am extremely thankful for always experiencing life, learning about and adapting to new cultures and taking on challenges. It has made me into the person I am today!"
Dr. Gregory W. Fowler, President of Global Campus
"I would thank my younger self for having the courage to leave home, family and friends after college and take a job in Washington, D.C, a place where I knew no one. I was only 20, took a starter job making 19k a year and was terrified. Since then I have made similar moves around the world a number of times, but that first one – especially during those first months where I called my friends back at home every night and learned to live off of McDonald's cheeseburgers – really shaped my willingness to venture into unknown territory and try new things. In some ways it prepared me for the work we do here at SNHU, where on a regular basis we find the courage to go into unknown spaces, try new things, engage with new partners. The kid I was on that memorable night when I drove my packed car out of Atlanta still surfaces from time to time, and I continue to be grateful to him."
Dr. Steven Johnson, Dean of School of Arts & Sciences
"I would thank myself for following my passion in studying English and literature, ignoring those who told me that I couldn't make a life or a living with such a degree. What I learned is that following what I know about myself took me to a place where I am personally happy and where I can make a professional contribution in a role that I love."
Leonard Bell, Graduate Career Military Advisor
"I would thank my younger self for joining the U.S. Navy when I was 19 years old. I went on to serve our nation honorably for over 20 years. It was indeed a blessing and an honor to have served. I'm grateful that I was able to deploy abroad to foreign lands and make it home peacefully. I'm grateful for those who served before me, with me and after me. I'm also grateful for my wife, children and family for their love and support to me while I served. Today, I'm thankful that I have been given to opportunity to work for an amazing university that has a mission that aligns with my personal philosophy on education."
Sahil Singhal, Assistant Vice President, Machine Learning and Data Science
"If I have a chance to thank my younger self, then I'd like to reach out to me, back in 2012, when I had just started working and have completed one year with my organization at that time. In my first-ever yearly review, I got the feedback that my technical skills were exceptional but my emotional intelligence needs improvement. At that moment, I was thinking that 'that feedback was rubbish, and how does it matter if I am delivering whatever I am asked to do?' but I still decided to give it a shot and make a sincere attempt to increase the level of my empathy and EQ.
A few months later, I started to see the difference – where before my leaders and partners were only asking me questions and telling me what to do, they were now discussing with me what they think and how is that going to help. I felt more needed and engaged with my work. I know I was a stubborn and naïve person back then and I have probably missed out on a lot of useful feedback cause I was too sure of myself, but I am happy that if there was one feedback that I worked upon back then than it was this one."
Demita Furnner, Senior Director of Online Accessibility Center
"If I had the chance to thank my younger self for something (I) did, I would thank my younger self for believing that there was more to life than what I could see at that time. I would thank myself for seeing the good in people and believing that ultimately that no one or no 'thing' can break my spirit, without my permission. Lastly, I would thank my younger self for being convinced of these two words: 'I can'."
Aytaj Ismayilova is a content marketing assistant and communication student at SNHU. Connect with her on LinkedIn.
Explore more content like this article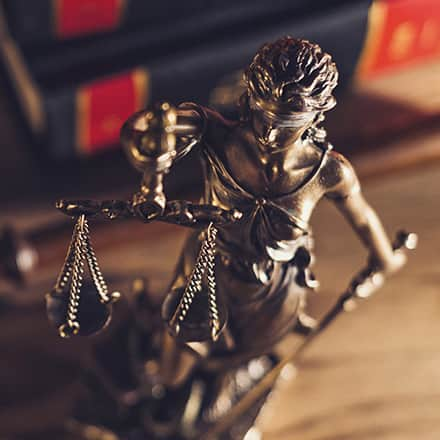 CJ Experts Lead a Virtual Discussion on Domestic Violence During COVID
July 01, 2020
Southern New Hampshire University's (SNHU) Contemporary Justice series hosted a virtual round-table discussion on domestic violence in June with students across social science disciplines and local leaders who work in law enforcement, judicial and victim advocacy roles.