SNHU Alumna and Macy's Parade Volunteer Extraordinaire
A marketing degree from Southern New Hampshire University helped Patricia Gorski '81, '08G forge a successful career in the fashion retail industry, part of which she spent at Macy's. That experience opened up the opportunity for volunteer at the iconic Macy's Thanksgiving Day Parade in New York City, which she's done ever since.
Gorski has since earned a master's degree in organizational leadership and is one of thousands of SNHU alumni who spend time volunteering in their communities. In April, hundreds will participate in Global Days of Service, a month-long community service event with volunteer opportunities around the world.
We recently caught up with Gorski to talk about her career, education and volunteer efforts.
Tell us a little bit about yourself.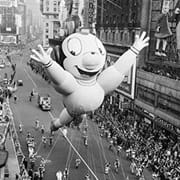 I live in midtown Manhattan on the West Side. It's the center of the universe! All things aside, I love the heartbeat of the city. So much to offer when you want it.
I have family throughout the U.S. and visit them often, primarily north of Boston on the New Hampshire coast (that's where I was born and raised.)
My profession is in the retail arena as a regional manager in the Northeast at Scrubs and Beyond – apparel and accessories for the medical professional. I travel throughout New York, New Jersey, and Massachusetts with no 2 days ever the same.
My primary role and responsibilities is to visit stores-drive sales and service, train/develop associates and assist in merchandising the latest trends (fashion scrubs for the caregiver!) I love it!
How and when did you become involved with the Macy's Thanksgiving Day Parade?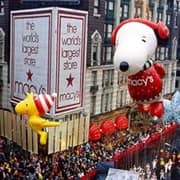 I worked for Macy's in the 90s both in San Francisco, California and again at Herald Square in Manhattan. I came to know the Macy's Parade venue from working on the store front lines.
I had moved on with another career opportunity throughout the years leading up to 2003, and then became a balloon captain guiding the balloon handlers down the parade route. Each year the balloon responsibility will change, which makes it all the more exciting!
Then a few years later, I had a change in parade responsibility and joined the 8th Avenue Operations Team, which is now called Parade Ambassadors. We usher in the buses from the Northeast that carry the parade participants – Macy's employees and volunteers. It's an early morning start time (3:30am!)
But, it truly is a great feeling to volunteer your time with the greatest show on earth. I wouldn't want to be anywhere else on parade morning!
Why do you enjoy volunteering at the parade? What do you get from the experience that brings you back year after year?
Love the synergy! There is so much joy in giving back in your community. The children on parade day bring happiness to the holiday moment.
Every parade participant is taking time to give back on this day. So, as we are working on the front lines, I like to think of the parade family as my customers. 'Tis the season!
What is the most memorable experience you've had at the parade?
Every year is memorable! It's hard to say but if there was one, I would say meeting Santa Claus (the Santa in the Macy's Parade!) This is the highlight of the show!
What would most people be surprised by about the parade if they've only seen it on television?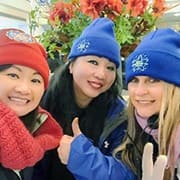 There are over 4,000 Macy's employees and volunteers participating as we begin. At the very early morning hour, we begin with costuming and then ushering the participants to their buses to travel from midtown to uptown for the start of the parade route.
The parade itself has thousands more who are Macy's Parade employees and volunteers working on many other facets. In my zone, we also welcome back the parade participants as they reach midtown after their parade walk and then help guide them as they locate their bus to travel home. All in a day's work!
Did you have specific goals when you earned your degree in fashion merchandising? How about when you earned your master's in organizational leadership?
I loved my on campus time back in the day. My bachelor's degree in marketing with fashion merchandising courses helped me understand the business value behind how the retail industry operates. That was very valuable then and continues to be now.
In 2004, I started my master's program at SNHU online and continued through 2007 with the degree awarded in organizational leadership in spring 2008. I loved the organizational leadership degree program as it encompasses MBA and human resource courses. It gave me a deeper learning perspective to being the best version of myself leading in the workplace.
I would also like to continue my education so I am looking to pursue my doctoral degree – that's next!
Why is education important to you?
There's nothing like it! It adds tremendous value to everyday living and to our profession. There's something to be said about having education in the workplace. It's very valuable!
Joe Cote is a staff writer at Southern New Hampshire University. Follow him on Twitter @JoeCo2323.
Explore more content like this article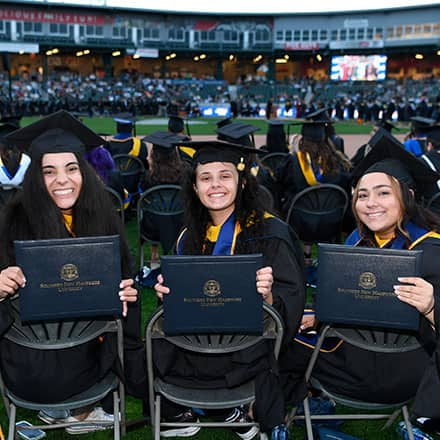 October 18, 2021
Southern New Hampshire University's Class of 2020 and 2021 campus graduates had their moment in the sun on Saturday when more than 400 celebrated their incredible achievements at Northeast Delta Dental Stadium in Manchester, New Hampshire.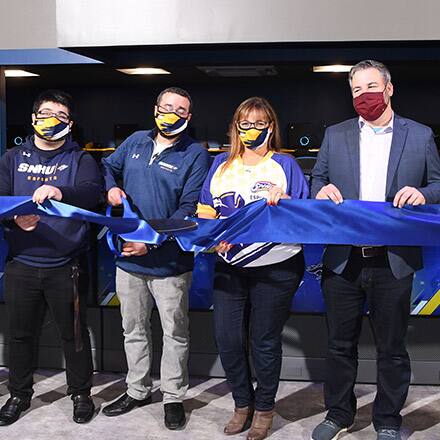 October 13, 2021
SNHU celebrated the grand opening of its esports arena on October 8th. A ribbon-cutting event marked the official opening to welcome the campus community and to see where esports players hone their gaming skills and compete against varsity-level opponents across the U.S. and Canada.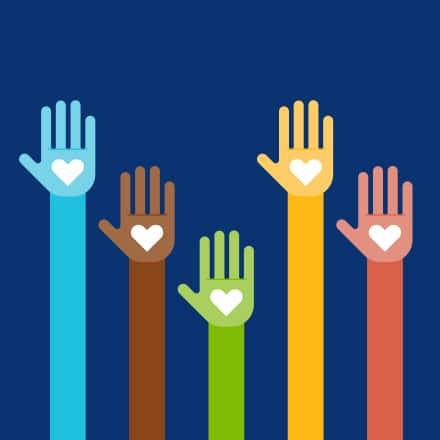 June 21, 2021
SNHU's 2021 Global Days of Service brought attention to a different societal issue each month: hunger, shelter, environmental justice and the pandemic's essential workers. Throughout the four-month-long event, Penmen from across the world shared their stories of service, community and strength.