SNHU Employees to Reach the Beach During 200-Mile Relay Run
When Southern New Hampshire University (SNHU) academic advisors Justin Mazzone and Joshua Patton began to run a handful of years ago it was for recreation and exercise. But that didn't last long. Soon they were doing competitive 5-kilometer races, before moving on to half-marathons, then marathons and eventually triathlons. So maybe it's no surprise that when they started thinking of ways to engage their colleagues outside of work it involved running and they went big - really, really big.
Mazzone and Patton are heading a team that will cover 203 miles from the Bretton Woods Ski Area in New Hampshire's White Mountains to the Atlantic coast at Hampton Beach (N.H.) State Park. The team of 12 will complete the Ragnar Reach the Beach relay race over about 24 hours starting Sept. 16, running through New Hampshire's mountains, fields and country roads. A pair of vans will meet team members, who come from most of SNHU Online's departments, at the end of each of their legs.
Patton said he and Mazzone wanted to engage with more of their colleagues in SNHU's Millyard offices in downtown Manchester, N.H., especially some working in other departments that don't often collaborate closely with academic advisors. "We thought this was a great way where we could take the different departments in (SNHU Online), mix it together (and) make interdepartmental connections," Patton said. "For us it was a way we could get to know others in other departments and get an understanding of what ... the organization look(s) like. How does the organization work together. You get to know these people on a personal level, on a professional level."
Patton and Mazzone also wanted to help SNHU's online student community with their efforts so they decided to raise money, through donors supporting their run, for a textbook assistance fund. The money, already closing in on about $1,000, will help online students who hit a road bump financially and need a leg up to continue their pursuit of a degree. Patton said academic advisors will nominate undergraduate students with a cumulative 2.0 GPA and graduate students with a 3.0 GPA. Mazzone and Patton will review the applications. How much money the team raises will help determine how many students will receive the scholarship and how many terms it will be offered, Patton said.
In addition to raising money, Patton and Mazzone said they also found a surprising connection to the team's training regimen and the efforts they see many students make during their time at SNHU. "One of the biggest things we face as a team is there's a lot of roadblocks to goals in training plans. Dealing with weather conditions, injuries, nutrition, motivation," Patton said. "There's roadblocks in our way that we need to motivate each other to overcome and we can relate that back to our students, who have demonstrated success but might have experienced some hardships. Sos we can relate to this event for us the same we can to our students."
The pair has set a goal of raising $5,000. While there's a long way to go to reach that mark, there's still time to contribute. Even a few thousand dollars can help dozens of students, Mazzone said. "You can touch a lot of people and encourage those students to persist," he said. That was a motivating factor for academic advisor Anna Blomberg, too. "I am also running to be an example to all students at SNHU to show that hard work pays off. We have been training for about two months now, which is similar to the work that students put into completing their courses," she said. "Our race time is coming up, and our goal is to work hard as individuals to reach the end of the race as a team. This is similar to how students have a goal of graduation and work extremely hard to get there."
SNHU admission counselor Bethany McHugh said she sees the parallels between online students' challenges and the challenge of the race. "I believe succeeding in such an intensive, difficult and rewarding event as Reach the Beach shows that not only does success matter to our students, but also to those who support them," she said. "I believe this is a perfect opportunity for the SNHU community to unite and show publicly that we are here for everyone who has goals and strives to achieve them."
Members of the SNHU team come from most SNHU Online teams, including academic advising, admission, data, IT, Student Financial Services and academics, Patton said. Since each team member had a different level of fitness and running experience, Mazzone and Patton adapted a standard half-marathon training program for the team. There are group runs every Tuesday, Thursday and Sunday mornings as well as ongoing advice about nutrition guidance and cross-training exercises. The legs of the relay race vary widely in terms of distance, the longest being nearly 11 miles and the shortest being 2.4 miles. That works well for teams who aren't running the race competitively and have team members with a range of experience and stamina. Mazzone is running one of the longer series of legs for the SNHU team and will cover about 20 miles over the course of the race. That allows a less-experienced team member to have legs totaling about 12 miles, he said.
Volunteerism is yet another facet of Patton and Mazzone's goals for the team, and several members have spent time working at local 5k races helping the register runners, directing traffic and manning water stations, Patton said.
Enrollment Support Services specialist Michelle Levesque said after running in high school and college, she wanted to re-join the sport and meet new friends at the place she works. "(Reach the Beach) was a great way to get back into this, plus it kept me on track," she said. "In addition, I thought it would be really neat to get to know colleagues from other departments."
Heidi Barnes, who works in SNHU's data analytics team, said the Reach the Beach race has long been on her "bucket list" but she worried she wouldn't be able to keep up with a team of younger runners. This year she decided to take the plunge. "I'm pretty excited to have this opportunity and it has been so nice getting to know everyone on the team during our training runs, what departments they work in and what they encounter on a daily basis," Barnes said. "I really wanted to push myself outside my comfort zone personally, socially and athletically."
The Reach the Beach team made a video that is posted on its Support SNHU page, which is also where you can donate to support their run.
Joe Cote is a staff writer at Southern New Hampshire University. Follow him on Twitter @JoeCo2323.
Explore more content like this article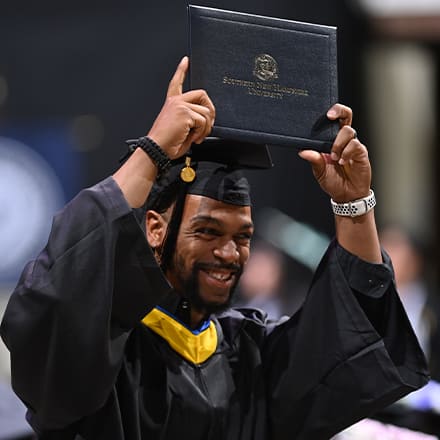 This weekend, the SNHU Arena welcomed students from 50 different countries and every U.S. state and territory to celebrate their new degrees. The ceremonies marked an important chapter for more than 22,500 eligible graduates who joined a community of over 230,000 SNHU alumni.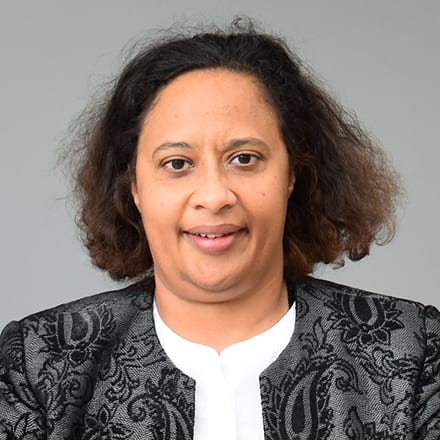 Joan Garner, daughter of late civil rights pioneer John Burrell Garner, is earning a master's degree in English and creative writing while writing a book about her family's legacy — including the Garner v. Louisiana Supreme Court case. And now, she's finally in charge of how the story will be told.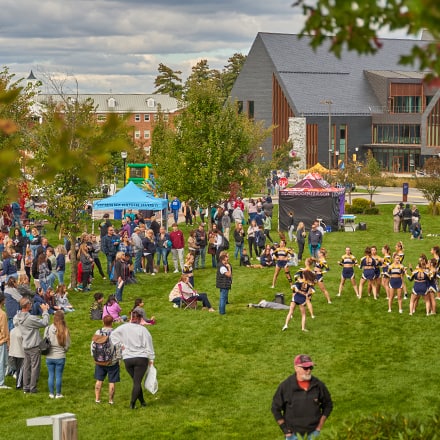 With an alumni network of more than 230,000 people and a student population that just surpassed the 200,000 mark, SNHU's Homecoming Committee and planning teams brought a variety of in-person, virtual and on-demand activities to its alumni, campus students, online students, faculty and staff.
About Southern New Hampshire University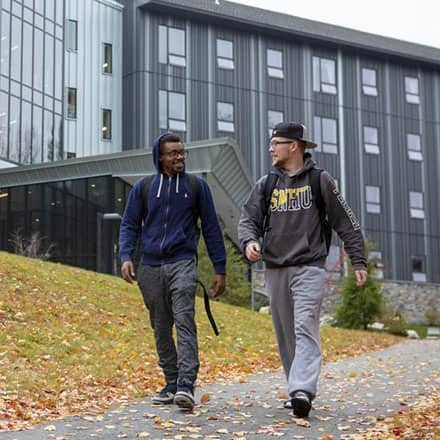 SNHU is a nonprofit, accredited university with a mission to make high-quality education more accessible and affordable for everyone.
Founded in 1932, and online since 1995, we've helped countless students reach their goals with flexible, career-focused programs. Our 300-acre campus in Manchester, NH is home to over 3,000 students, and we serve over 135,000 students online. Visit our about SNHU page to learn more about our mission, accreditations, leadership team, national recognitions and awards.