From Aspiring to Accomplished: How to Become a Writer

Understanding the numbers
When reviewing job growth and salary information, it's important to remember that actual numbers can vary due to many different factors — like years of experience in the role, industry of employment, geographic location, worker skill and economic conditions. Cited projections do not guarantee actual salary or job growth.
If you have a strong love for language and have decided to make the writer's life your own, then you've chosen a profession that offers a wealth of opportunities, flexibility and creative license.
Professionally, you have the option to pursue full-time positions with companies that offer the security of a regular paycheck and benefits or strike out on your own as a freelancer. You can even combine the two pathways, building a diverse resume that can make you more marketable and allow exploration into new styles of writing.
That's what Joie Gibson '15 '18G did.
Gibson, who teaches English composition courses at Southern New Hampshire University (SNHU) while also working as an academic advisor, has built a professional portfolio that includes three years as a contributing writer for a magazine and six years as a policy and procedure writer and editor. She's also edited a handful of novels. Gibson recently became the advisor for the Creative Writing Review Club at SNHU.
How did she get her start, though? And how can you become a writer, too?
How Do I Start a Career as a Writer?
A career in writing allows you to make a living from your own unique creative process. It can also take you in any number of different directions — from travel blogging and email marketing to writing a novel or screenplay. Whether you choose to write on behalf of an employer or put your own creations out there for others to enjoy, writing can take you far.
Because there are so many directions you can take as a writer, there are also many ways to get started.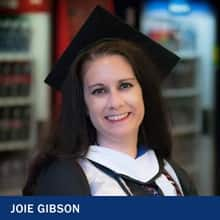 Gibson leaned into her time as a student to develop a portfolio and launch her writing career.
"I knew I needed to build my body of published works, so I reached out to (a Dallas, Texas, magazine) and simply asked if they would consider publishing one of my poems," she said. "... I explained I was a grad student and needed to be published to advance my career."
That outreach led to an even better opportunity. The magazine was looking for a regular short story contributor. "Would I be interested? Would I? Most definitely," Gibson said. "Short stories are what I write!"
When she later learned of a writing position in the mortgage industry, she took a copy of the magazine that published her stories to the interview.
"Before I could even change out of my interview suit, they called and offered me the job," Gibson said. "They said it was the magazine work that sealed the deal."
But as with any career, it's important to consider the potential challenges you might face as you set out into the world of professional writing.
Navigating the Obstacles
While good writers are in demand, getting your name out there and establishing your expertise can take time and persistence — and sometimes rejection.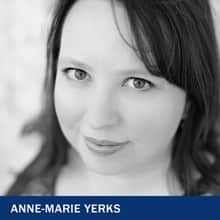 Anne-Marie Yerks, adjunct faculty for the Master of Fine Arts (MFA) in Creative Writing program at SNHU, has experienced these challenges first-hand. An author and freelance writer herself, she knows the highs and lows that come with the life of a writer. "Know going in that writing is hard work," she said. Not only do you have to build and develop your writing process, but you also have to put your work out there for the world to see.
Finding a way to balance the stressors of the job is important.
"Appreciate the other aspects of a writing career — the intellectual stimulation, the creative growth and the flexible schedule," Yerks said.
Looking for the positives of being a writer can be especially important at the outset of your career as you work toward publication. Gaining clients, drafting proposals, cold emailing or finding a publisher willing to take a chance on your debut novel can take time.
New York Times bestselling fantasy author, Brandon Sanderson, isn't shy about sharing the long road he had to travel to publish his first book.
"I wrote 13 novels before I sold 'Elantris,' which was my sixth … It took about eight years of dedicated writing and being rejected," he said in an interview with The Penmen Review.
Romance author Emma Chase had to go through multiple rejections before selling her first novel, and for Mia Siegert, author of "Jerkbait," it took 208.
Finding the best ways to deal with the challenges of the writing world will be a process unique to the individual. Think about what is important to you as a professional and what kind of lifestyle you want to enjoy. Connect the dots and determine the road that will allow you to balance the two as you advance in your chosen career.
Picking a Niche
One of the best ways to set yourself up for success as a professional writer and maintain your equilibrium is to establish your authority in a specific niche.
A major concern new writers can have is what kind of writing to pursue. While you want to open yourself up to as many potential clients or employers as possible, you need to determine what areas you will be able to write most effectively within. Decide whether the wide range of topics tackled by generalists is for you, or if your experience with distinct subjects, such as information technology (IT) or mental health, would be the better option.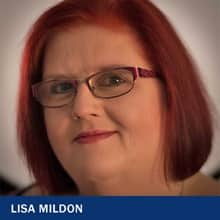 Lisa Mildon '18, a features editor, came to writing from a career in IT. While working in IT, she gained experience in technical writing. As she wrapped up her bachelor's degree in English and creative writing from SNHU, she landed a job that united her tech know-how with her interest in writing: She became a writer for a website dedicated to creating technology content.
While she's since moved into other writing arenas, choosing a niche she had a background in helped Mildon establish her writing career.
"Find an area/topic that you love to write about or can easily become an expert in, such as technology, finance, entertainment," she said. "Having this level of expertise gives you a leg up on the competition."
You may run into the issue of selecting a niche that a lot of other writers are interested in. Popular areas to write about, such as video games or movies, can be very competitive as a result.
"This is because there are always lots of people out there willing to write about fun, popular culture topics for low pay, but not as many who can tackle a dull industry-specific topic, meet a deadline and tolerate extensive revisions," Yerks said.
When Gibson worked in the mortgage industry, she reviewed 800 new, updated or rewritten documents annually that reflected changing laws.
"While the content was a bit dry, it was a great way to hone my editing skills," she said. "I was able to use my developmental editing skills as well as my line and copy editing skills." And although she spent her days writing within a niche, she didn't lose sight of her personal work.
If you're just getting started as a writer, she recommends thinking outside of the box. "Policy and procedure writing is not something I ever would have considered," Gibson said. "It pays well, though, so you can support yourself while you work on your creative writing."
Experiencing different potential areas to specialize in can be an enjoyable way to learn about your personal creative process as well as how to break into the niches that make the most of your skills. The transitory nature of many writing jobs offered on a gig basis can allow you to maintain a part- or full-time job while using your free time to select a niche, build a portfolio, hone your skills and earn some money.
Gaining Experience
Write to grow your craft and your portfolio and your audience. Write for yourself, but also seek opportunities to get your writing in front of others.
"As you gain experience, paying gigs will come," Mildon said. "You may have to have a less 'creative' job while you gain that new experience."
She recommends starting a blog and taking advantage of websites such as Medium, a digital publisher with millions of collaborators.
You can also volunteer your time and talents to other organizations. You never know where opportunities can take you. Mildon volunteered as a writer and editor for Coffee House Writers, and in 2022, she acquired the organization. She now manages more than 40 writers and editors.
Mildon also recommends equipping yourself with some tech skills, particularly as they relate to using content management systems (CMS), such as WordPress. "If you can know how to do basic article writing and posting in (WordPress), that can help you learn and more easily navigate some more complex CMS," she said.
It's hard work to become a writer, and Mildon said it can sometimes be a lonely process. It's important to seek out a community — be it through school, local organizations or online writing groups.
"Make sure you have some sort of support group to keep encouraging you along the way," she said.
How Can I Improve My Writing Skills?
If you're wondering how to become a better writer, your mind is in the right place. Writing is an art: One that needs development and refinement. To break into writing as a profession, or to keep pushing forward, continuing to develop your craft can only benefit you.
Mildon believes that discipline can help. "Write every day, even if it's just a couple hundred words," she said.
She also recommends reading the type of writing you want to do. "Read both well-written and badly-written stories," she said. "Now consider what makes that story good or bad and how that applies to your own style."
Storytelling is another key skill to hone as a writer, and Mildon believes that ongoing learning of any kind helps. "Whether it's learning a new language, how to cook a soufflé or learning a new word a day, keeping mentally stimulated will not only help keep you sharp, but improve your storytelling in unexpected ways."
Gibson echoes this formula for improvement: "Keep writing. Keep reading. Keep learning," she said. And she also believes you must be self-motivated, organized and dedicated to your work.
Study Writing
While much of writing relies on creativity and practice, a formal education is exceptionally helpful.
"It's important to have a degree in writing or English because you'll learn how to write properly and get practice writing in all different forms," Yerks said. "You also need a degree so that people will respect what you do and feel confident about hiring you."
If you're interested in a bachelor's degree, consider one of these programs:
Creative writing degree: Within a creative writing program, you could take classes that explore the publishing industry and literary theory, and you can add a concentration in fiction, nonfiction, poetry or screenwriting.


English degree: Bachelor's degrees in English are also reading and writing-intensive, allowing you to dive deep into a range of literary works. With concentrations such as professional writing, you could gain skills geared to help you succeed in business — particularly within roles such as editing, copywriting and technical writing.


Communication degree: Though they are a natural fit, you aren't restricted solely to English or creative writing programs. If you're interested in working in public relations or journalism, look into a communication program that would expose you to these topics and the forms of writing practitioners in these fields use. Consider courses focusing on specific styles, like technical writing.
Mildon believes her bachelor's degree helped pave the way for her career change.
"My degree from SNHU not only expanded my mind and improved my writing, but it led me to a wonderful internship that led me to online content writing," she said. "I wasn't sure how I would make a living when I began, but after the internship and an enlightening nonfiction class, I found my way."
Also look ahead to the options offered at the graduate level, such as an MFA in Creative Writing, especially if you have your sights set on becoming a novelist.
---
---
When Emily Jones '20MFA first began her MFA at SNHU, she was nervous and wondered whether she belonged in the program. But as soon as she started interacting with her instructors and peers, she was met with kindness and positivity.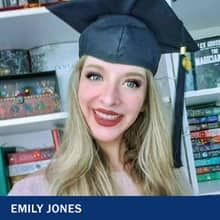 Now a graduate, Jones is no longer a writer with imposter syndrome. She's a writer with confidence and skills that have prepared her for the field.
"I feel uniquely qualified to be both a writer and an educator and a freelancer in a way that I didn't before this program because I was given not only the theory but the practical tools to succeed," she said.
One of the greatest benefits you may find by taking college courses is the variety of critical approaches you'll engage with and how the elements of effective writing have evolved over time. Understanding these concepts can influence your creative development in powerful ways.
How to Make Money with a Writing Career
Once you've chosen what kind of writing you want to do, then it comes time to figure out what job will allow you to pursue it. You may already have this figured out, but if not, explore different options that fit into your niche:
Audience Development: "If you're great at researching, audience development is a great way to use those skills while learning what kinds of topics attract readers," Mildon said. Work in this role can also introduce you to technical skills such as search engine optimization (SEO) and metrics tools, such as Google Analytics, according to Mildon, that are essential if you aspire to work in content writing.


Author: Whether you want to be the next Dan Brown or make a name as a biographer or historian, releasing books can be a satisfying way to make the most of your writing skills. With the rise of digital media and the e-book, there are multiple avenues to publishing. You can team up with a publishing house or break with the traditional methodology and self-publish. How lucrative becoming an author is depends on a number of factors tied to the success of your work, but the U.S. Bureau of Labor Statistics (BLS) reports a median annual wage of $69,510 in 2021.*


Author's Assistant: As you write your book with dreams of seeing it published, working as an author's assistant can give you a window into the publishing industry. Gibson is an assistant to Lisa Edmonds, the author of the "Alice Worth" series. "This gives me a chance to make connections in the industry," Gibson said. "I put together her newsletter every month and have even gone to author conventions with her."


Content Writer/Copywriter: Both content writers and copywriters are professionals sought out for their skill in tackling a diverse range of writing projects that often seek to promote a business and enhance marketing efforts. They can wear many hats, particularly those who work on a freelance basis, finding themselves involved in public relations campaigns, marketing and advertising strategies, website development, consulting on content strategies for blogs and writing case studies. If this interests you, find out how you can become a copywriter.


Editor: From novel manuscripts to newspaper articles and web content, editors are an important part of the publishing world. A strong understanding of language and the ability to revise written copy in order to maximize its potential are the bread and butter of this career. Additionally, editors can find work through traditional employment as well as on a freelance basis. BLS gauged a median annual income of about $63,350 in 2021.*


Fact-checking: As a fact-checker, you could help writers and brands save face through some serious research skills and may even assist them by updating their work. "If you're great at finding reliable information, a detail-oriented person or just strive for accuracy, fact-checking is perfect," Mildon said.


Screenwriter: From the small to the silver screen, screenwriters use the power of their writing to create visual and auditory experiences. Whether they're writing a major blockbuster or a mid-season episode for a soap opera, these writers are the creative engines of the film industry. Here are five tips for writing a screenplay.


Teaching: Share your passion and knowledge with the next generation of writers as a teacher. Whether you're teaching English language arts to high school students or leading creative writing workshops at the college level, educators are in a position to inspire students, nurture talent and encourage goals.


Technical Writer: These writers specialize in composing instruction materials or communications, such as guides, manuals, white papers and case studies. While the style is less creative than what is used in many of the other jobs writers can pursue, technical writing projects are typically on the higher end of the pay scale, making for a profitable way to build your career as a writer. The BLS reported a median annual income of $78,060.*
How to Become a Freelance Writer
Some writers turn to freelance work to help pay the bills, either in a part-time or full-time capacity. If you want the freedom to build your own schedule and clientele, you may seek freelance opportunities yourself.
As you're searching for work, professional networking is key.
"Your connections could lead to your next freelancing gig," Mildon said. "Besides being the owner of your freelancing business, you're your own marketing and PR department. Be prepared to market your skills often."
If you choose the freelance route, familiarize yourself with the following:
"Make sure you learn the business aspects of freelancing," Mildon said. "You are your own boss; therefore, you are your own business."
A degree can change your life. Find the SNHU liberal arts program that can best help you meet your goals.
---
*Cited job growth projections may not reflect local and/or short-term economic or job conditions and do not guarantee actual job growth. Actual salaries and/or earning potential may be the result of a combination of factors including, but not limited to: years of experience, industry of employment, geographic location, and worker skill.
---
Rebecca LeBoeuf '18 '22G is a writer at Southern New Hampshire University. Connect with her on LinkedIn.
Explore more content like this article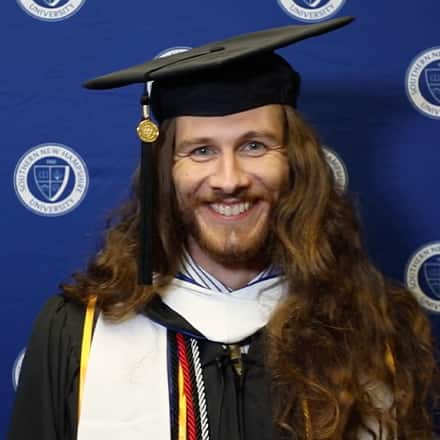 Lawrence Michael Mazza II traveled from Florida to New Hampshire to celebrate earning his bachelor's in English and creative writing. And he was celebrating another accomplishment, too — the start of his new career as a middle school English teacher.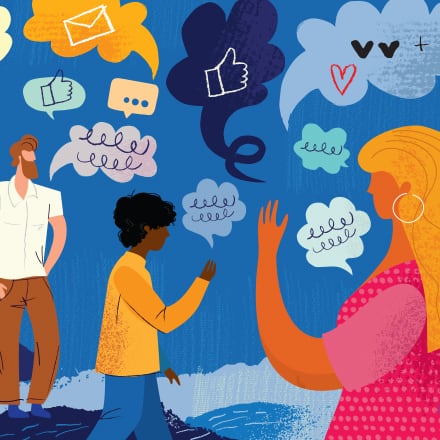 Everyone has their own communication style. Knowing what these styles look like — and how to identify them — can help you better communicate and work with other people. Learn how to leverage communication styles to communicate successfully across different mediums and cultures.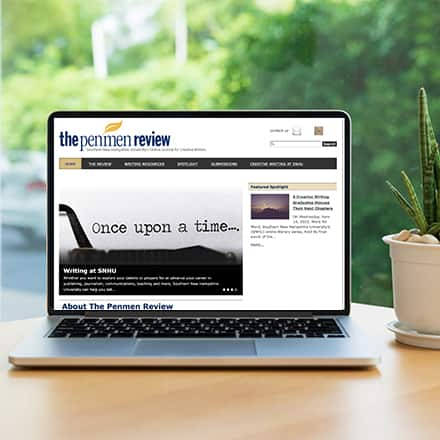 Southern New Hampshire University's online creative writing journal, The Penmen Review, publishes beginners and bestsellers alike. This year marks more than a decade since its inception. 
About Southern New Hampshire University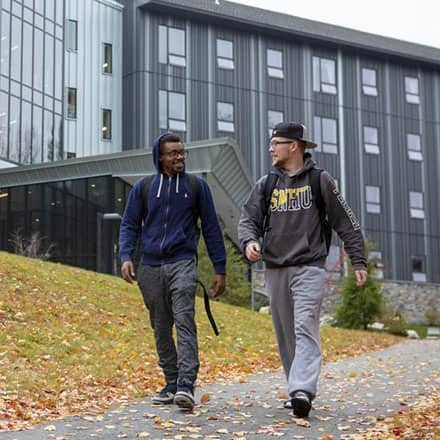 SNHU is a nonprofit, accredited university with a mission to make high-quality education more accessible and affordable for everyone.
Founded in 1932, and online since 1995, we've helped countless students reach their goals with flexible, career-focused programs. Our 300-acre campus in Manchester, NH is home to over 3,000 students, and we serve over 135,000 students online. Visit our about SNHU page to learn more about our mission, accreditations, leadership team, national recognitions and awards.