How to Become a Writer
If you have a strong love for language and have decided to make the writer's life your own, then you've chosen a profession that offers a wealth of opportunities, flexibility and creative license.
Where do you start, though, and how do you make money writing? How do you become a writer?
Professionally, you have the option to pursue full-time positions with companies that offer the security of a regular paycheck and benefits or strike out on your own as a freelancer. You can even combine the two pathways, building a diverse resumé that can make you more marketable and allow exploration into new styles of writing.
So You Want to be a Writer?
A career in writing allows you to make a living from your own unique creative process. It can also take you in any number of different directions from travel blogging and email marketing to writing a novel or screenplay. Whether you choose to write on behalf of an employer or put your own creations out there for others to enjoy, writing can take you far.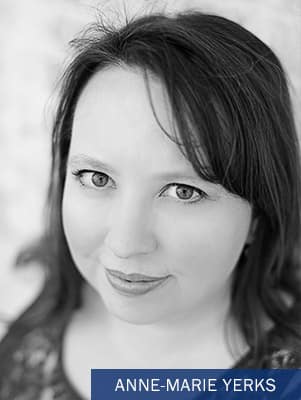 As with any career it's important to consider the potential challenges you might face as you set out into the world of professional writing. While good writers are in demand, getting your name out there and establishing your expertise can be a challenge. It can be a highly rewarding and satisfying career choice, however, with some careful planning to get you started.
Anne-Marie Yerks, adjunct faculty for the MFA in fiction writing program at Southern New Hampshire University (SNHU), has experienced these challenges first-hand. An author and freelance writer herself, she's experienced both the highs and lows that come with the life of a writer. "Know going in that writing is hard work and the pay isn't always the best," she said. Not only do you have to build and develop your writing process, putting your work out there for the world to see can be tough.
Finding a way to balance the stressors of the job is important. "Appreciate the other aspects of a writing career – the intellectual stimulation, the creative growth and the flexible schedule," Yerks said. Appreciating the upsides of being a writer can be especially important at the outset of your career. Gaining clients, drafting proposals, cold emailing or finding a publisher willing to take a chance on your debut novel can take time.
New York Times bestselling fantasy author, Brandon Sanderson, isn't shy about sharing the long road he had to travel to publish his first book. "I wrote 13 novels before I sold 'Elantris,' which was my sixth … It took about eight years of dedicated writing and being rejected," he said in an interview with The Penmen Review. Romance author, Emma Chase, had to go through multiple rejections before selling her first novel and for Mia Siegert, author of "Jerkbait," it took 208.
Finding the best ways to deal with the challenges of the writing world will be a process unique to the individual. Think about what is important to you as a professional and what kind of lifestyle you want to enjoy. Connect the dots and determine the road that will allow you to balance the two as you advance in your chosen career.
Types of Writing Degrees
While much of writing relies on creativity and practice, a formal education is exceptionally helpful. "It's important to have a degree in writing or English because you'll learn how to write properly and get practice writing in all different forms," Yerks said. "You also need a degree so that people will respect what you do and feel confident about hiring you."
Though they are a natural fit, however, you aren't restricted solely to English or creative writing programs. If you're interested in working with public relations or journalism you may look into a communications program that would expose you to these topics and the forms of writing practitioners in these fields use. Consider courses focusing on specific styles like technical writing. Also look ahead to the options offered at the graduate level, such as an MFA in creative writing, especially if you have your sights set on academic writing or becoming a novelist.
One of the greatest benefits you may find by taking college courses is the variety of critical approaches you'll engage with and how the elements of effective writing have evolved over time. Understanding these concepts can influence your creative development in powerful ways.
Picking a Niche
One of the best ways to set yourself up for success as a professional writer and maintain your equilibrium is to establish your authority in a specific niche.
A major concern new writers can have is what kind of writing to pursue. While you want to open yourself up to as many potential clients or employers as possible, you need to determine what areas you will be able to write most effectively within. Decide whether the wide range of topics tackled by generalists is for you or if your experience with distinct subjects, such as IT or mental health, would be the better option.
If you elect to establish your name within a niche, be sure to consider that some topics are more profitable than others. Technical writing, finance and healthcare topics, for instance, often have a higher pay potential, but require greater expertise and a time investment in research.
You may also run into the issue of selecting a niche that a lot of other writers are interested in. Popular areas to write about, such as video games or movies, can be very competitive as a result. "This is because there are always lots of people out there willing to write about fun popular culture topics for low pay, but not as many who can tackle a dull industry-specific topic, meet a deadline and tolerate extensive revisions," Yerks said.
Experiencing different potential areas to specialize in can be an enjoyable way to learn about your personal creative process as well as how to break into the niches that make the most of your skills. Putting in the time to pursue experimentation can be tricky, though, so be sure to form a game plan that allows you to support yourself at the same time. The transitory nature of many writing jobs offered on a gig-basis can allow you to maintain a part- or full-time job while using your free time to select a niche, build a portfolio, hone your skills and earn some money on the side.
How to Make Money with a Writing Career
Once you've chosen what you want to write about, then it comes time to figure out what job will allow you to pursue it. You may already have this figured out, but if not, explore different industries that fit into your niche.
Sarah A. Easley '12 '18G is a professional content writer and content strategist. Connect with her on Twitter or LinkedIn.
Explore more content like this article
October 07, 2021
A communications major is a great way to prepare yourself for a career in fields ranging from media relations and journalism to marketing, corporate communications and many more.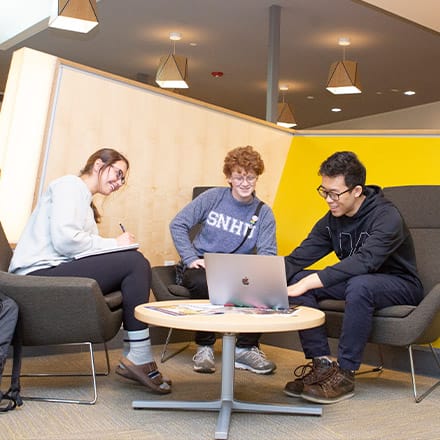 October 04, 2021
Liberal arts majors are strong communicators, who bring creativity and critical thinking to the table. If you're willing to be flexible in your search and smart about branding yourself, you can find there are many opportunities.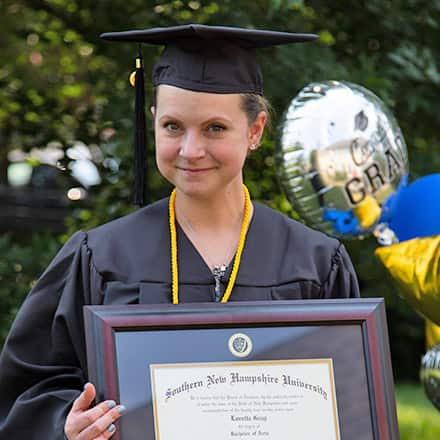 September 15, 2021
Loretta Gray started her college career in 1997, but finances took her away shortly after. Just a few weeks ago, the two-time cancer survivor completed her bachelor's degree in history. Little did she know, her husband and SNHU were planning a special diploma delivery for her.