What Can You Do with a Public Relations Degree?
Public relations is an essential tool for an organization to have. As its name implies, public relations is best described as speaking on behalf of an organization to inform and educate customers and stakeholders of news and important issues, mitigate negative publicity, act as an interface with the media and liaison with the general public.
Organizations can thrive, fail, and be revived by well-played public relations strategies and out-of-the-box thinking. PR professionals can work in-house or as freelancers or contractors through an outside firm - either on a long-term retainer or ad hoc basis. Either way, public relation's central mission is to influence and impact opinions that strengthen companies, nonprofit organizations and government agencies.
What can you do with a public relations degree? The list is long, and includes crisis management, brand exposure, corporate social responsibility and media relations. These are just a few of the disciplines on a PR professional's plate.
Textbook Meets Real World
A degree in public relations is your first - and possibly most important - step into this fast-paced world. You can earn an online public relations degree at either the bachelor's or master's level. There are formulas and foundations to learn at the bachelor's degree level, and advanced techniques and tactics at the master's degree level. Both will answer your question of, "What can you do with a public relations degree?" by way of real-world case studies.
To get acquainted with the world of public relations, take a look at Top 100 Case Studies in PR compiled by industry authority PRNews. Or simply jog your memory to recall any number of high-profile PR cases that have hit the airwaves and newsstand in recent years.
Did you watch any of the Ice Bucket social media challenge videos designed to raise awareness for the ALS Association? Remember when pharmacy giant CVS announced it would be the first major retailer to stop selling tobacco products? How about the FBI's famous Most Wanted Program, which started in 1949? These are all highly successful public relations Hall of Famers.
A Day in the Life of PR
Everyday can be different for a public relations pro. One day, your goal may be to polish an image; the next day, manage a full-scale product recall to ensure public safety.
Entry-level PR duties generally involve writing press releases, making phone calls or assisting at media events. More seasoned, senior PR executives appear at media conferences and work on cultivating relationships with heads of large media outfits. Other day-to-day tasks include pitching stories to the media, drafting interviews, giving presentations and writing video scripts and speeches.
Some public relations pros function as company spokespeople, fielding media inquiries and speaking directly to the media on behalf of a company or a client. Others prep CEOs for press conferences, interviews and speeches. You will also find PR experts in charge of social media outreach, which has become a critical new facet of nearly every public relations specialist's job description.
With the rise of social media networks such as Facebook, LinkedIn, Twitter and Pinterest, the duties of public relations experts have multiplied. This new paradigm of trumpeting a message across multiple channels (television, newsprint, social media, press conferences) makes creating and scheduling a PR campaign a vital skill. Today, it's all about the coordinated effort.
Today's PR is also about authenticity. PR has a responsibility to craft messaging using credible, defensible information to back it up. People are too media-savvy these days and have too many fact-checking outlets at their disposal to believe everything they read. This means that public relation campaigns must be supported by double-checked and vetted facts, much like journalism.
Is PR in Your DNA?
Many public relations professionals have a passion for reporting or storytelling. They gather facts and figures and present a narrative - with a hook - that grabs the attention of the general public. Public relations pros have strong writing, verbal and presentation skills. They are well organized, detail oriented, assertive in his or her own way and comfortable reaching out to others.
Rachel Horwitz, who currently runs PR for Facebook and has worked at Twitter, raises brand awareness and brings attention to how celebrities and politicians use social media. Her job is a modern iteration of a PR tradition that goes back to Colonial times. U.S. patriot Samuel Adams, for example, was also a founding father of public relations. He orchestrated PR for the Revolutionary War. Adams organized the Sons of Liberty, developed the symbol of the liberty tree, staged the Boston Tea Party, named the Boston Massacre, and developed a propaganda campaign that lasted for more than 20 years, until American independence was gained from Britain.
PR looks different within different industries. It can drive fundraising efforts, membership, new product launches and government initiatives, just to name a few. Many also find public relations skills helpful in their own lives - as community activists, neighborhood organizers, even within the context of family events or those at their church or child's school. You'll learn about all aspects of PR and what you can do with a public relations degree in a comprehensive bachelor's or master's degree program, like the ones found at SNHU.
Begin with a Bachelor's Degree
An online BA in Communication with a concentration in Public Relations can prepare you for a career in corporate, government, agency or nonprofit public relations work by strengthening your ability to communicate effectively with co-workers, clients, the media and the average citizens you are trying to inform.
An online PR degree curriculum should explore traditional communication channels, but also cover the many emerging technologies.
Promotions assistant, public relations specialist and public relations manager are all positions an online public relations degree can help prepare you for.
Public relations remains a secure career choice. With the breadth of mediums involved in public relations now and an increased focus on brand management and the ever-evolving social media stage, public relations expertise is in even greater demand.
According to the U.S. Bureau of Labor Statistics, employment of those in public relations is expected to grow 12% to 13% through 2022.* Businesses of all kinds and governments always need effective internal and external communications staff. Job listings are available across the nation and globally, with a majority of them concentrated in large metropolitan areas.
Three Degrees. Three Stories.
Andrea Drew '14 entered college right out of high school to study a subject her heart just wasn't in. "I chose the medical field because my dad wanted me to have a safe and steady career that would allow me to provide for a family," Drew said. She received her degree in diagnostic medical sonography, but while waiting to get into a clinical rotation, took it upon herself to simultaneously start classes in communications - her true love. But when she began working full-time at a hospital, her online PR degree studies were put on the back burner.
"I worked for three years, then decided to go back and finish what I started," said Drew. She lacked the time to attend classes in a classroom setting, so she enrolled at Southern New Hampshire University and completed her BA in Communications with a concentration in Public Relations online.
"With my BA in Communications, I have decided to utilize my medical experience and knowledge and stay in the medical field, but work in the business aspect of the industry," Drew said. She feels fortunate to have found a way to follow her passion for PR while also taking advantage of her hard-earned medical education.
John Nail graduated from high school 20 years ago and was working successfully in the telecommunications and training industries when he decided to act upon his dream to go to college.
"Balancing a career, personal life and school is never easy, but with determination, perseverance and the support of my professors and academic advisor, Nathan, I have remained true to my career goal and have been quite successful doing so," Nail said. Recently, Nail was invited to join SNHU's chapter of Alpha Sigma Lambda, the premier honor society for continuing education students.
Now nearing his graduation, Nail attributes the flexibility of the online public relations degree program to his ability to balance furthering his education with his busy life.
Jaime Adams is a single mother of two young girls. Her girls served as the driving factor behind Adams' decision to attend college. Going to school, caring for two children and working full-time left little energy for education. Time and money were resources she had little of. Nevertheless, Adams managed to advance through life relying largely on intellect and adaptability.
"I currently work as a business analyst, but it has become difficult to advance further in my career," said Adams. "Most positions that would be the natural next step in my line of work require a bachelor's degree." SNHU afforded Adams the opportunity to maintain her family life while going to school by attending classes online. A better future for her family is now within reach.
Those Who Want More Master It
Our internet-enabled world with 24/7-access to any and all kinds of information has dialed up the range of public relations responsibilities, and the need for organizations to more closely monitor their brand. Think about popular online channels like Yelp.com, Twitter or Angi, just to name a few. It's the job of a PR expert to keep an eye on all social media platforms and respond to the media and general public's opinions, problems and accolades for a product or service posted on sites like these.
A master's degree in public relations explores the innovative tactics modern communications requires. You'll learn how a PR professional plays the role of a brand manager; how to protect and grow a brand, or in some cases, remove a brand's tarnish following a damaging or misunderstood event.
This popular advanced degree program is designed for current public relations professionals and those hoping to break into the field. Curriculums center around best practices for building, managing and maintaining brand value through savvy public relations strategies and tactical use of external communications.
An online public relations degree at the graduate level teaches you how to use a wide array of media channels available to manage the flow of information between brands and the public.
With the projected 12% growth in employment in the PR field by 2022, as noted by the U.S. Bureau of Labor Statistics, those with the most education and training stand to rise to the top of the field fastest.*
Public relations remains one of U.S. News & World Report's top-scoring career tracks. It ranks number three in the category of 2016 Best Creative & Media Jobs.
Start Your PR Pursuit Today
Public relations professionals can be found from the White House to mom-and-pop businesses across the nation and the world. Schools and hospitals have public relations departments. So do restaurants, public utilities, hotels, sports teams and more. This range of professional environments gives those with an education in public relations myriad paths to follow.
George Devaney is a marketing and communications professional in higher education.
*Job market data from the U.S. Bureau of Labor Statistics Occupational Outlook Handbook is intended to provide insight on occupational opportunities and is not to be construed as a guarantee of salary or job title. SNHU cannot guarantee employment.
Explore more content like this article
November 24, 2021
How do you become an accountant? And what exactly does an accountant do? That's changed a lot over the years. The bean counters of the past now use cutting-edge technology and data to tell stories with numbers.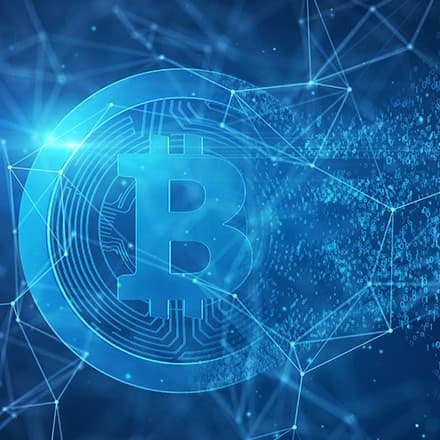 November 22, 2021
While initially thought to be a passing fad, cryptocurrency has stuck around and even evolved into a major player in the world of finance and investing. A finance degree can help you leverage your expertise into a lucrative career in this exciting and evolving field.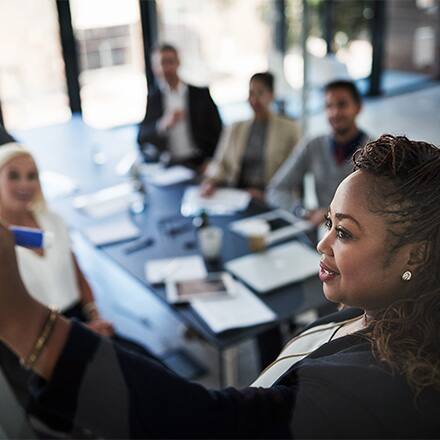 November 12, 2021
The online MBA/no GMAT format at SNHU allows applicants to begin their program faster, especially since there are five terms in which you can start each year.