5 Tips for Writing a Screenplay
So, you want to write a screenplay, but don't know where to begin? For first-time screenwriters, beginning to write a screenplay is like committing to climb Mount Everest, when you've only ever climbed a hill. Like with any expedition (be it mountain climbing or screenwriting), preparation is key and knowledge leads to success. These five tips will help you get started writing your screenplay:
Watch movies. This may seem like obvious advice, but it doesn't mean to start a movie marathon on Netflix and hope that screenwriting magic will be unleashed from your fingertips. What I mean by "watch movies" is really watch them; notice the camera shots and angles and how they contribute to the mood of the scene, analyze the dialogue from the characters (note that every bit of dialogue moves the storyline forward) and pinpoint the story arcs and the climax and how far into the runtime of the film that these appear. To be a writer of film, you need to watch films, and to truly watch films, you need to be aware of all of the elements that come together to make a film a visual story.
Read screenplays. You are planning to write one after all. Study a produced screenplay to get insight into how a film is presented on the page. You typically won't be able to find screenplays in bookstores, but you can find them on the internet through such sites as IMSDB, Simply Scripts, The Script Lab and The Screenplay Database.
Outline. Write an outline of your story. A screenplay not only contains the plot for the film, but also the directions for the cast and crew. If you don't know where your story is going before you sit down to write it, you won't know what directions to give to the cast and crew. Films also have strategic turning points in the story that keep the pace and keep the film moving forward toward its conclusion. It's a good idea to know when these specific plot points will happen before you start writing your screenplay. Get outlining, then get writing.
Format. Screenplays follow a very strict, industry-specific format and if your screenplay doesn't follow this format, it won't be considered for production. Period. Therefore, take some time to learn the ins and outs of the screenplay format. There are many websites and books devoted to this subject. Check them out! A properly formatted script will get you one step closer to the big screen, not the garbage can.
Length. Feature film screenplays are often 90 to 120 pages in length, with the understanding that each page equals one minute of screen time. On the other hand, short film screenplays can be around 50 pages or less, with the same application of each page of the screenplay equaling the amount of screen time. If you're writing a feature-length or short screenplay, try not to go beyond their specified page ranges as it's more likely to be rejected for not meeting typical industry standards. If you find that you're going beyond the applicable page count and you're not even finished writing your screenplay yet, don't worry. Keep writing and then go back and edit your work, aiming to condense your scenes and cut out any unnecessary details.
Hilary Hirtle earned her BA in Creative Writing and English with a concentration in Screenwriting from Southern New Hampshire University. She has had scripts produced by Vital Film Works and Midnight Audio Theatre, in addition to having short stories and essays featured in publications such as The Manatee and NatureWriting. She lives in Westerville, Ohio. Follow her on twitter @scribblescripts or subscribe to her blog Scribbles and Scripts.

Explore more content like this article
October 07, 2021
A communications major is a great way to prepare yourself for a career in fields ranging from media relations and journalism to marketing, corporate communications and many more.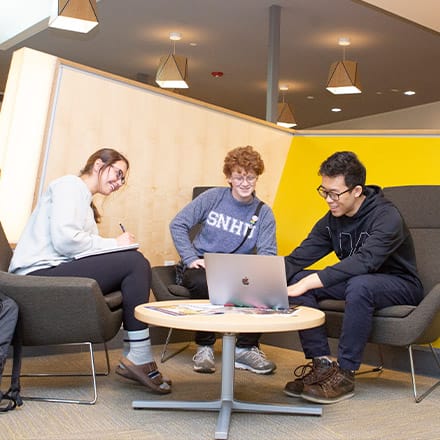 October 04, 2021
Liberal arts majors are strong communicators, who bring creativity and critical thinking to the table. If you're willing to be flexible in your search and smart about branding yourself, you can find there are many opportunities.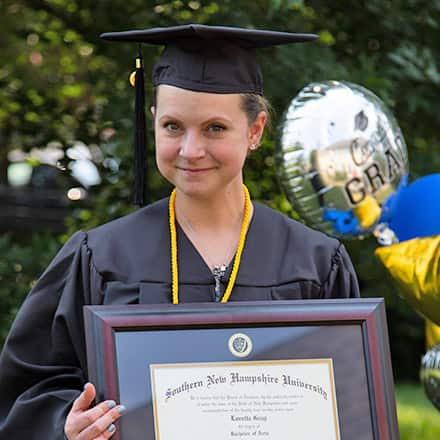 September 15, 2021
Loretta Gray started her college career in 1997, but finances took her away shortly after. Just a few weeks ago, the two-time cancer survivor completed her bachelor's degree in history. Little did she know, her husband and SNHU were planning a special diploma delivery for her.