Learn the World of Numbers With an AS in Accounting
If you're looking to kickstart your career in the world of accounting, an Associate of Science (AS) in Accounting degree on campus at Southern New Hampshire University may be for you. Here, you'll gain fundamental knowledge of accounting and taxation as well as general business practices and relevant industry tools and technology. This program will provide you with marketable skills in communication, data analysis, research, problem solving and regulatory compliance. You'll also be able to apply the knowledge you've learned in this program to industry challenges and business operations in the future, giving you the edge that employers are looking for.
See Yourself Succeed in Accounting
The associate degree in accounting is perfect for professionals who want to enter an accounting-related field or lay the groundwork for continuing their education in accounting or business. Once you earn your associate degree, you'll be prepared to jump into entry-level roles in your industry, where you'll learn how to apply financial, managerial and cost accounting principles to your daily work and become an asset to any company.
In this program, you'll gain practice with accounting tools including Microsoft Suite, Excel, PowerPoint and Word. You'll also have the opportunity to earn certifications in Wiley Excel for Accountants and identify how Excel can be used for mission-critical tasks such as calculating profits, losses and margins; doing what-if analysis; and analyzing large data sets.
The credits you earn from your associate accounting degree at SNHU seamlessly stack into our online BS in Accounting. This means you can earn 2 degrees in the same time it takes to get just 1. Plus, if you'd like to become a certified public accountant (CPA), our bachelor's program aligns with the 2024 CPA exam update.
As a private, nonprofit university, SNHU has one mission - to help you see yourself succeed. The benefits of majoring in accounting at SNHU include:
Supportive community. Join the SNHU campus community of students who are closely connected with faculty and staff dedicated to your success
Affordability. It's our mission to make higher education more accessible. That's why NHU is one of the most affordable private, nonprofit universities in New Hampshire
Accessible faculty. Learn from highly credentialed faculty who are experts in their fields and interact with you in the classroom, dining hall, fitness center and the stands
Opportunity. Tap into our nationwide network of alumni and strong connections with employers for internship and career opportunities
Campus experience. Enjoy more than 50 student clubs, champion Division II athletics and fun events on our 300-acre campus in Manchester, NH, named a "Best Place to Live" by Money magazine
Career Outlook
The associate degree in accounting provides a solid foundation in accounting principles and practices to prepare you for entry-level positions in nearly every industry. And when it comes to office and administrative support, earning your associate in accounting could position you well for many roles.
According to the U.S. Bureau of Labor Statistics (BLS), bookkeeping, accounting and auditing clerks made a median annual salary of $45,560 in 2021.1 Similarly, financial clerks were reported to make $44,760 in the same time period.1
With your associate degree in accounting, you'll be qualified for these roles and a number of entry-level jobs including:
Accounts receivable clerk
Accounting assistant
Billing clerk
Bookkeeper
Payroll clerk
The technical skills you'll gain from your associate degree in accounting will be integral in these positions. But you might find that being a good candidate for a particular role requires other qualities – like being analytic, inquisitive and proactive.
Courses and Curriculum
The 60-credit accounting degree curriculum can give you a foundation in essential accounting principles and practices. You'll understand how to handle a company's finances, the basics of economics, statistics and how marketing plays a role in the world of accounting. Courses are taught by instructors with professional credentials and experience in accounting, taxation and fraud examination.
Throughout your studies, you'll gain a foundational understanding of accounting. Some expected courses in your associate in accounting program include Financial Accounting, Managerial Accounting, Intermediate Accounting, and Federal Taxation.
When you graduate with your associate degree in accounting, you can count on having both widely applicable skills and highly specified accounting knowledge. This means you can go on to pursue entry-level jobs or more advanced degrees in any number of fields.
List of Courses
Courses May Include
AS in Accounting
ACC 201
Financial Accounting
Students will learn the steps of the accounting cycle and how to prepare financial statements in accordance with industry established rules and regulations. Students will develop skills needed to analyze financial accounting information, communicate this information to stakeholders, and understand the accounting procedures that produce this information.
ACC 202
Managerial Accounting
Students will explore the financial impact of short-term and long-term business decisions. By learning how accounting and other productivity information can be used to assess and improve performance of an organization, managers will be provided the essential information they need to execute growth strategies and select opportunities that create business value.
ACC 317
Intermediate Accounting I
In this course, students will take an in-depth look at financial statement elements and the interplay of various financial transactions represented on a financial statement. Students will apply theoretical frameworks and research accounting principles and concepts for the proper preparation and interpretation of financial statements. Students will utilize authentic industry tools and technologies to prepare financial statements and connect concepts learned to the importance of financial information for its users.
ACC 330
Federal Taxation I
In this course, students will learn about current US tax laws and the Internal Revenue Code (IRC), as well as the relevant source documents, associated with federal tax returns for individuals. Students will research and apply the appropriate tax laws in relation to the specific circumstances and tax liabilities. Students will prepare federal tax returns and communicate various tax return information to stakeholders.
BUS 210
Managing and Leading in Business
Students will explore leadership and management theories and how to incorporate them in one's own personal style for effective contribution and collaboration in diverse team environments, and learn about the skills necessary to lead in various organizational structures and areas of business. Students will also examine how the functional areas of business are interrelated and work together in organizations.
BUS 225
Critical Business Skills for Success
Students will learn the critical business skills required for successful leadership and management in organizations. By applying business research skills and data analysis, students will solve problems and support business decisions. Students will also explore various techniques and forms of professional communications and their uses in business contexts.
Total Credits: 60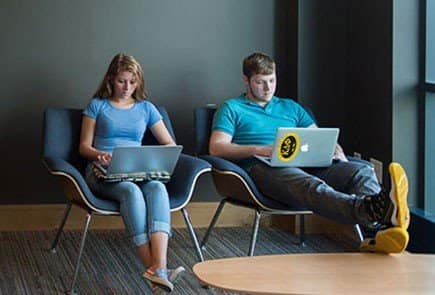 Campus Undergraduate Tuition
Our Manchester campus aims to keep tuition and related costs low for our students so that you can pursue your degree and your goals.
Related Articles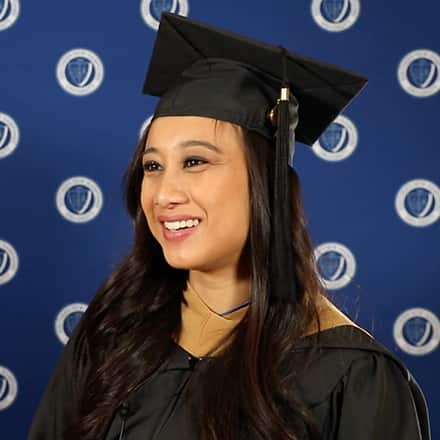 When Melanie Martinez '23MBA earned her Master's of Business Administration (MBA), she had a particular career path in mind. That's why she chose a concentration in music business. Thanks to her degree, now she's volunteering at a music company in Chicago and planning to move on up on the ranks.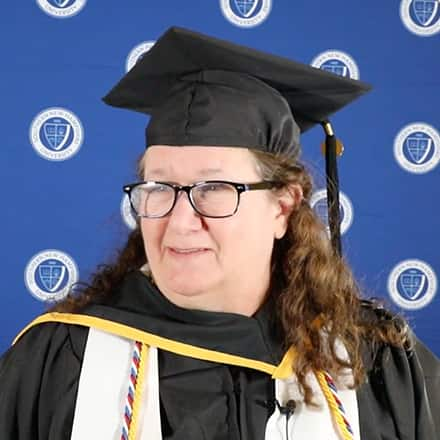 Pamela Judd earned an associate degree in business administration from SNHU while balancing work, kids — and 15 grandchildren. As the first person in her family to graduate with a college degree, she's hoping to serve as an inspiration to her family.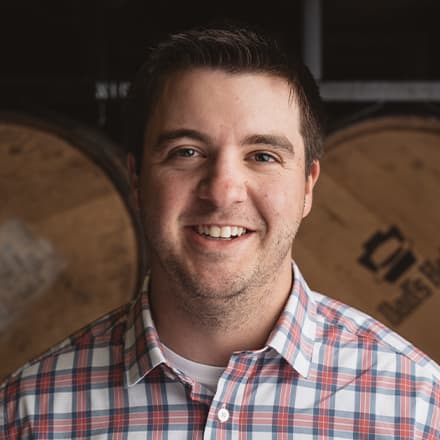 Stephen Hearn wanted more than his bachelor's degree. He wanted to become a Certified Public Accountant, so he looked for a "reputable" business school and found SNHU's master's in accounting program. 
References
1 Bureau of Labor Statistics, U.S. Department of Labor, on the internet, at https://www.bls.gov/ooh/office-and-administrative-support/bookkeeping-accounting-and-auditing-clerks.htm (viewed April 3, 2023). Cited projections may not reflect local and/or short-term economic or job conditions and do not guarantee actual job growth.