What's the Difference Between Finance and Accounting?
The main difference between finance and accounting is that finance can be thought of as the more general subject of the two areas, while accounting is specific to its practice.
Many undergraduate business programs are based on a foundation of what is known as the FAME subjects: Finance, accounting, management and economics. Business students will gain a good working knowledge of all four subjects, but some may wish to specialize within one of these areas.
Two common areas where students may choose to focus or pursue further education are finance and accounting. These areas have several elements in common, and are often grouped together, so people who have not studied business may wonder: What exactly is the difference between finance and accounting?
What is Finance?
Between finance and accounting, finance can be thought of as the more general subject of the two areas. The study of finance provides students with a strong foundation of knowledge of banking, economics and financial markets. If you choose a business degree with a finance concentration, your coursework will explore topics in corporate finance, private equity, venture capital, financial planning, risk management and more. A significant focus will be the study of markets, how they function and fluctuate, and how to wisely and effectively manage and mitigate the risks inherent in investing.
Future business people studying finance will have the opportunity to build skills in communications, quantitative analysis and best practices for the industry. Successful professionals in finance understand the stock market and other types of investments and are skilled at understanding and interpreting mathematical and statistical data. Quantitative skills are important, but so are good communication skills, knowledge of human behavior and the ability to work effectively as part of a team.
What is Accounting?
Studying accounting prepares you to be an accountant, working in the field or one of the many adjacent career paths. Course content in an accounting undergraduate program can include financial accounting, tax accounting, management accounting and forensic accounting. Students will also study business strategy, risk management, information systems, quantitative analysis and more.
Successful students should gain an understanding of the current regulatory and business landscapes and a good "big picture" knowledge of the business world, according to the American Institute of CPAs.
Job Prospects in Finance
Education in finance opens doors to many business careers. People holding degrees in finance go on to work in banks, hedge funds, and investment firms, among many other settings. Finance can be a pathway to becoming a financial consultant or personal financial advisor. A CERTIFIED FINANCIAL PLANNER™ must pass the CFP® exam once they have completed their program coursework. Financial analysts and managers are needed in almost all types of businesses, from family-run local businesses to global corporations.
This flexibility makes finance an excellent choice for students who want a smart educational investment. According to the Bureau of Labor Statistics (BLS), employment for business and financial occupations is expected to grow by 5% through 2029.
Job Prospects in Accounting
Accounting is a bit more specialized as a field, although, as with finance, there are accountants and people with accounting backgrounds working in all types of businesses and organizations. The most obvious and well-known career path is to become an accountant, a job that may require a trainee period, further education, certification or a combination of these.
You can begin your path toward becoming a professional accountant with a degree in accounting or even a general business degree, though a firm may wish to have you do on-the-job training or education. Most states require you to have 150 hours of college coursework before you can take the Certified Public Accountant exam, which is 30 hours more than a typical four-year degree, according to BLS.
Studying accounting can lead to more specialized accounting roles, such as actuary, auditor or financial examiner. People with backgrounds in accounting can also be frequently found working as bookkeepers, tax advisors and payroll administrators, according to AICPA. Other roles include working for government agencies, as an internal or external auditor examining an organization's finances for cases of waste or fraud or as an information technology auditor evaluating a company's computer system controls to ensure financial data is reliable, according to BLS.
Accounting is a good choice when it comes to job prospects in the future. According to BLS, the employment of accountants and auditors is anticipated to grow 4% through 2029. Accountants are in demand when the economy is strong because economic health and growth means that more people are needed to manage and oversee financial records. A stronger regulatory environment is also good news for accounting job prospects, because as regulations tighten more people are needed to enforce them.
Further Education in Finance and Accounting
Many jobs in finance and accounting will require a minimum of a bachelor's degree. There are also many more advanced degrees and certifications you can earn over the course of your career if you wish to gain a more specialized or in-depth understanding of your field.
In finance, there is the master's in finance with concentrations such as corporate finance and investments.
In accounting, you can pursue advanced degrees including a master's in accounting with concentrations in taxation, auditing, forensic accounting and more.
Additionally, people who studied finance or accounting are well-prepared for Master of Business Administration (MBA) programs, many of which offer concentrations in finance or accounting.
Susan Bogle is a marketing and student recruitment specialist in higher education. Follow her on Twitter @Suze1776 or connect on LinkedIn.
Explore more content like this article
November 24, 2021
How do you become an accountant? And what exactly does an accountant do? That's changed a lot over the years. The bean counters of the past now use cutting-edge technology and data to tell stories with numbers.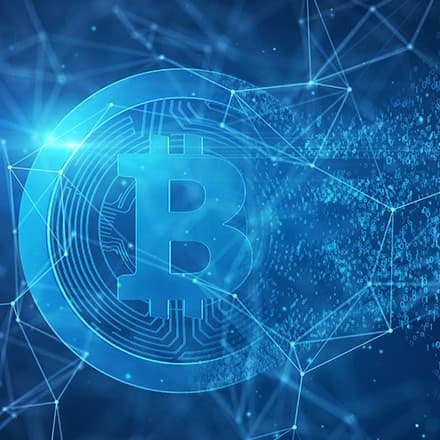 November 22, 2021
While initially thought to be a passing fad, cryptocurrency has stuck around and even evolved into a major player in the world of finance and investing. A finance degree can help you leverage your expertise into a lucrative career in this exciting and evolving field.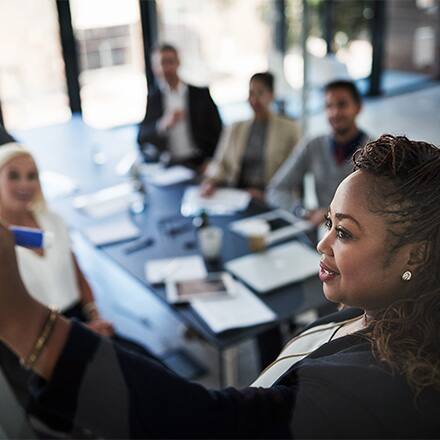 November 12, 2021
The online MBA/no GMAT format at SNHU allows applicants to begin their program faster, especially since there are five terms in which you can start each year.