Jumpstart Your Career as a Business Administration Major at SNHU
Get the business training you'll need to enter the job market with confidence. Learn about human resources, economics, management and other key elements to business success. Do it all as a business administration major in SNHU's associate of science program. One of the most affordable business administration degrees in New England, the Associate of Science in Business Administration provides an excellent grounding in business fundamentals and a valuable first step toward a bachelor's degree in business.
See Yourself Succeed in Business
SNHU's AS in Business Administration introduces you to core business disciplines such as marketing, accounting, business law and information technology.
Founded in 1932, Southern New Hampshire University is located on 300 acres along the banks of the Merrimack River in Manchester.
As a private, nonprofit university, SNHU has one mission - to help you see yourself succeed. The benefits of earning your associate degree in business administration at SNHU include:
Supportive community. Join the SNHU campus community of students who are closely connected with faculty and staff dedicated to your success.
Affordability. It's our mission to make higher education more accessible. That's why, SNHU is one of the most affordable private, nonprofit universities in New Hampshire.
Accessible faculty. Learn from highly credentialed faculty who have industry experience and are experts in their fields and interact with you in the classroom, dining hall, fitness center and the stands.
Opportunity. Tap into our nationwide network of alumni and strong connections with employers for internship and career opportunities.
Campus experience. Enjoy more than 50 student clubs, champion Division II athletics and fun events on our 300-acre campus in Manchester, NH.
Internships & Outcomes
As a business administration major in SNHU's associate degree program, you'll receive a solid foundation in business principles and practices to prepare you for entry-level positions.
An associate degree can make a big difference in your life. According to the U.S. Bureau of Labor Statistics, as of 2021, workers with an associate degree had median weekly earnings of $963, compared to $809 with a high school diploma.1
Curriculum
SNHU's Associate in Business Administration is a 60-credit-hour program, with 10 courses covering a range of subjects from financial accounting to human resource management to marketing strategies.
The AS coursework establishes a foundation in business and general education that can open new doors to graduating students.
SNHU provides cloud-based virtual environments in some courses to give you access to the technology you need for your degree – and your career. Learn more about our virtual environments.
List of Courses
Courses May Include
AS in Business Administration Campus
ACC 202
Managerial Accounting
Students will explore the financial impact of short-term and long-term business decisions. By learning how accounting and other productivity information can be used to assess and improve performance of an organization, managers will be provided the essential information they need to execute growth strategies and select opportunities that create business value.
BUS 210
Managing and Leading in Business
Students will explore leadership and management theories and how to incorporate them in one's own personal style for effective contribution and collaboration in diverse team environments, and learn about the skills necessary to lead in various organizational structures and areas of business. Students will also examine how the functional areas of business are interrelated and work together in organizations.
BUS 225
Critical Business Skills for Success
Students will learn the critical business skills required for successful leadership and management in organizations. By applying business research skills and data analysis, students will solve problems and support business decisions. Students will also explore various techniques and forms of professional communications and their uses in business contexts.
FIN 320
Principles of Finance
Students will examine the corporate finance discipline, including the financial management of organizations and the skills needed to make decisions about financing, investments, and dividends. Students will learn how the analysis of financing and investment options can inform decisions that add value to an organization and its investors.
MKT 205
Applied Marketing Strategies
Students will learn how the marketing mix is used to position a product or service for a specific target market by analyzing pricing, distribution, product development, and promotional strategies. By applying marketing and consumer research, students will generate informed recommendations. Students will also examine the impact of communications and distribution channels on marketing efforts.
OL 215
Principles of Management
This course is designed to examine the fundamentals and principles of management in order to develop an understanding of management in any formal organization. Special attention is paid to planning and decision-making. International management is also covered. Writing Intensive Course.
Total Credits: 60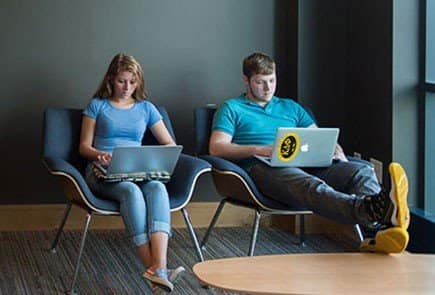 Campus Undergraduate Tuition
Our Manchester campus aims to keep tuition and related costs low for our students so that you can pursue your degree and your goals.
This program and its concentrations are accredited by the Accreditation Council for Business Schools and Programs (ACBSP). Student achievement data can be found on College Navigator.
Related Articles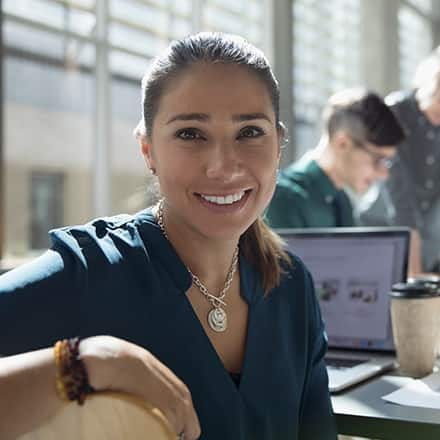 While many accounting degree holders find work as certified accountants and analysts, similar professions are also available across many industries. The analytical and critical thinking skills gained in an accounting program can help prepare you for more careers than you might think.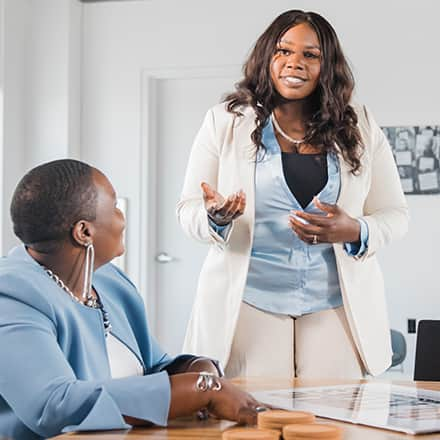 If you have worked for a bad leader, you likely already have the answer to why good leadership matters. Good leadership can make the difference between enjoying your job and tolerating your job. Here are 10 qualities of a good leader that can benefit teams and organizations.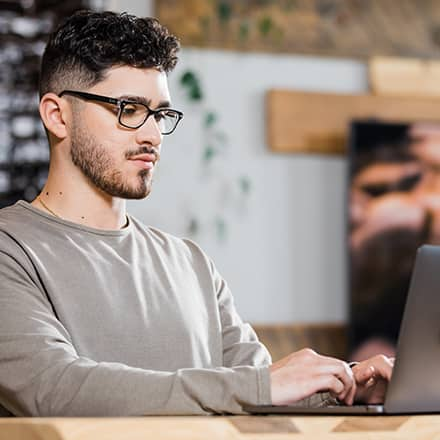 The fundamentals of digital marketing, or internet-based marketing efforts, refer to the guiding principles that can help lead your strategy and result in successful marketing campaigns. Digital marketing is all about sharing content with the aim of engaging and influencing potential customers.
References
1 Bureau of Labor Statistics, U.S. Department of Labor, on the internet, at https://www.bls.gov/emp/chart-unemployment-earnings-education.htm (viewed April 26, 2022). Cited projections may not reflect local and/or short-term economic or job conditions and do not guarantee actual job growth.