Become an Effective, Engaging Teacher with an MEd in Educational Studies
Gain unique, practical experience that will help you become a more effective and engaging teacher in the Master of Education in Educational Studies program at Southern New Hampshire University.
The MEd in Educational Studies, offered on campus, is ideal for professionals who are seeking education credentials and skills but who do not need to become licensed public school teachers. It's also tailor-made for already licensed teachers seeking an advanced degree to enhance their teaching skills.
See Yourself Succeed as an Educational Studies Major
Discover innovative, inquiry-based curriculum development and instructional models that accentuate student learning. By emphasizing techniques and methodologies that apply to every level of learner, the MEd in Educational Studies will enhance your classroom teaching and training experience and prepare you for a variety of educational studies careers. You'll also learn how to:
Engage students of every level
Foster inquiry-based learning
Develop collaborative and immersive learning environments
Use the cultural context of the larger community - whether a business, public or private school or college - to develop activities that directly impact student learning
Participate in necessary coursework to meet your Alternative Certification Plan
As a private, nonprofit university, SNHU has one mission - to help you see yourself succeed. The benefits of earning your MEd in Educational Studies at SNHU include:
Supportive community. Join the SNHU campus community of students who are closely connected with faculty and staff dedicated to your success.
Affordability. SNHU is one of the most affordable private, nonprofit universities in New Hampshire.
Accessible faculty. Learn from highly credentialed faculty who are experts in their fields and interact with you in the classroom, dining hall, fitness center and the stands.
Efficiency and flexibility. Complete your graduate degree on campus or online in as few as 15 months, with two courses per 10-week term.
Minimal requirements. No GRE or GMAT required for admission. Plus, the PRAXIS I and II are not required for completion of the program.
Networking. Tap into our nationwide network of alumni for tips and career opportunities.
Campus experience. Enjoy more than 50 student clubs, champion Division II athletics and fun events on our 300-acre campus in Manchester, NH, named a "Best Place to Live" by Money magazine.
Licensure Information
This program is approved by the New Hampshire State Department of Education for Teacher Certification as leading to an endorsement in New Hampshire. Southern New Hampshire University cannot guarantee licensure, certification, endorsement or salary benefits. View disclosure information.
Admission Requirements
SNHU requires an undergraduate Grade Point Average (GPA) of 2.75 (or equivalent) for admission. If you are an international student in need of a visa to study on campus, please see our international admission requirements.
Acceptance decisions are made on a rolling basis throughout the year for our three 16-week graduate terms. You can apply at any time and get a decision within two weeks of submitting all required materials. To apply, simply complete our online application form.
Candidates must also submit an acknowledgement form and professional resume. Additional forms may be required depending on your background.
Careers & Outcomes
Earn your Master of Education degree and open yourself to a number of careers in education. Excelling and growing in your career as an educational administrator requires a mix of classroom experience, focus, passion and drive - and, of course, education. A master's degree automatically increases your pay in many states and gives you a competitive advantage for advancing your career.
Careers in elementary education are experiencing healthy growth. Kindergarten and elementary school teacher positions are expected to grow 6% through 2024, according to the U.S. Bureau of Labor Statistics. Related to careers in elementary education, instruction coordinator positions are projected to grow 7% through 2024. With an MEd in Educational Studies, you'll enhance and broaden your careers opportunities.
Curriculum
Through the coursework and hands-on practicum, you'll learn how to apply theory and best practices to positively influence the learning environment and promote student inquiry.
List of Courses
Courses May Include
MEd in Educational Studies Campus
EDU 503C
Methods of Teaching Elementary Math
This course focuses on the concepts of mathematics that are taught in grades K-6 and the current methods of teaching that content, including experience with manipulative materials.
EDU 533C
Learning through Technology
In this course, students will develop the knowledge and skills to use technology to enhance student learning and achievement. This course also introduces students to learning targets (standards/outcomes) and a general model of curriculum development, implementation and assessment.
EDU 537
Social Studies/Arts for Young Children
This course will explore the concepts, methods, techniques, and materials necessary to effectively teach social studies and fine arts in early childhood. Using national and state standards and frameworks, students will develop learning experiences that meet curriculum objectives in both social studies and the fine arts. Strategies for integrating social studies and fine arts across all curriculum areas will be addressed.
EDU 543
Learning Theories and Instruction
This course studies the role of contemporary learning theories and their application to educational practice, including issues of readiness, motivation, problem solving, and the social context of learning. Students will understand how to apply scientifically based instructional strategies to promote learning.
EDU 552
Assessment for and of Learning
This course is an introduction to assessment for teaching and learning content in grades K-12. Topics include the types, benefits, and uses of formal and informal assessment. Ethical issues of assessment and grading will be discussed. Students will create assessments aligned with standards-based content.
RDG 503C
Emerging and Early Literacy Development K-4
This course will examine several major theoretical perspectives on literacy development from Kindergarten through 4th grade. Students will explore literacy environments that encourage the development of reading, writing, listening and speaking in the early elementary classroom. Students will also learn a variety of effective strategies for the instruction and assessment of reading and writing in the early elementary classroom. Differentiating instruction to meet the needs of students from diverse backgrounds will be integrated into the course content.
RDG 504C
Content Area Literacy Grades 4-8
In this course, students study effective practices that support the development of reading comprehension and writing strategies for content area subjects in grades 4-8. The course focuses on the strategies that enable students read and write about non-fiction. Students will also examine ways to address the particular needs of students with diverse language, cultural and learning requirements.
SPED 501C
Students with Exceptionalities
Students will be introduced to the issues related to children with disabilities and the educational implications for participation within the general education classroom will be examined. The course includes the history of Special Education, as well as current trends and research. Federal and state legislation will be reviewed as well as the NH State Standards for Children with Disabilities. Students will review the Individuals with Disabilities Act as it relates to the Elementary Secondary Education Act (ESEA) reauthorized as No Child Left Behind (NCLB), the Americans with Disabilities Act (ADA) including title II of the ADA and section 504 and The Rehabilitation Act Amendments of 1973, as amended.
Total Credits: 33
Graduate Tuition
Earning your degree is a smart choice to advance your career, and investing in an affordable program increases your ROI. We keep our costs low to remove barriers between you and your goals.
Related Articles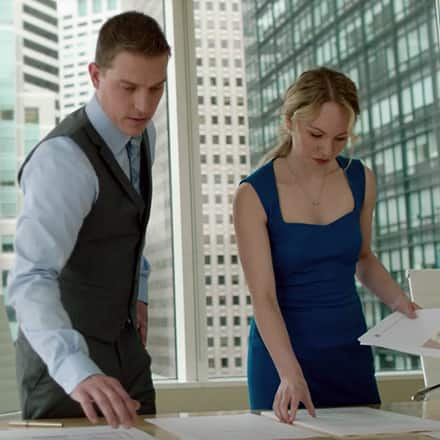 A master's degree comes after a bachelor's degree and is typically a two-year academic program that allows you to specialize in a subject area of your choice. Some common types of master's degrees you can choose from include: Master of Arts, Master of Science and Master of Business Administration.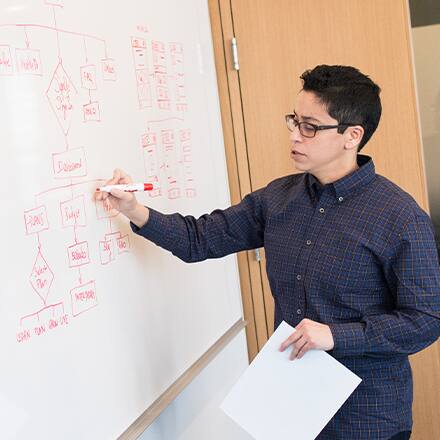 Everyone has a different style of learning. Through understanding the styles of study and note-taking that suit you best and knowing about different strategies for activating your learning, you can maximize your learning experience with formal education, and in all areas of life.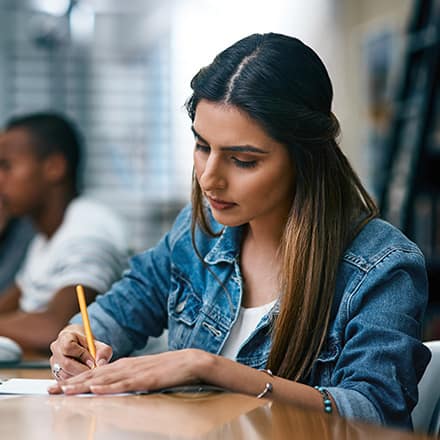 If you're thinking about earning a degree, you'll need to consider how to pay for college. For many, that can involve student loans. A student loan is money you can borrow from the U.S. Department of Education or a private organization to pay for college and repay later with interest.