Tell Your Story with a Creative Writing Major from SNHU
Unleash your creativity with Southern New Hampshire University's Bachelor of Arts in Creative Writing and English.
This undergraduate creative writing major prepares you for a career in creative writing, publishing, journalism, communications, the law and many other professions, as well as graduate programs such as the university's low-residency Master of Fine Arts in Fiction and Nonfiction Writing.
Plus, creative writing courses begin during freshman year, unlike many other undergraduate writing programs.
Many English majors are involved in the Creative Writing Club, and work on the student-run literary journal, The Manatee, or write for and edit the school paper, The Penmen Press. There are also opportunities to work as a writing tutor and attend writing events throughout the year, including readings and Q&As with published (and sometimes bestselling) writers.
See Yourself Succeed as a Creative Writing Major
Learn from faculty members who are critically acclaimed writers and who understand the industry. Spend classroom and one-on-one time with publishers, agents and editors, and participate in workshops, readings, book-signings and networking events with bestselling authors and poets.
As a private, nonprofit university, SNHU has one mission - to help you see yourself succeed. The benefits of earning your creative writing major at SNHU include:
Supportive community. Join the SNHU college campus community of fewer than 3,000 students, with faculty and staff dedicated to your success.
Affordability. It's our mission to make higher education more accessible. That's why, SNHU is one of the most affordable private, nonprofit universities in New Hampshire.
Accessible faculty. Learn from highly credentialed faculty who are experts in their fields and interact with you in the classroom, dining hall, fitness center and the stands.
Opportunity. Tap into our nationwide network of alumni and strong connections with employers for internship and career opportunities.
Campus experience. Enjoy more than 50 student clubs, champion Division II athletics and fun events on our 300-acre campus in Manchester, NH, named a "Best Place to Live" by Money magazine.
Internships & Outcomes
According to the Bureau of Labor Statistics, employment of writers and authors is projected to grow 9% through 2030.1 Specific job titles include:
Writer/author
Literary agent
Publisher
Manuscript reader
Editor
Get a leg up before you graduate. Publishing opportunities include the student literary journal, The Manatee; the University's national journal, Assignment; high-profile magazines and literary contests. Join the Creative Writing Club and the New Hampshire Writers' Project - the only statewide literary organization for writers of all levels and genres, which is housed on our Manchester campus.
Curriculum
Four creative writing workshops are at the heart of this BA program. Choose three genre workshops followed by an advanced workshop in which you'll write a senior thesis in a genre of your choice, such as fiction, poetry, nonfiction or scriptwriting.
Courses To Prepare You For Your Life & Career
SNHU's bachelor's in creative writing and English program includes:
General education courses
Degree-specific courses
General Education Program
SNHU's required general education program, known as The Commons, aims to guide you toward success in not only your academic career, but your personal and professional life too.
Throughout the curriculum, you'll gain some of the most in-demand skills in today's workplace, including:
Research and information analysis
Diverse audience communication
Critical thinking and ethical problem solving
Leadership, emotional intelligence and collaboration
This expertise will prove practical, transferable and invaluable as you grow in your career and contribute positively to society.
Beyond foundational skill development, the general education program also provides the benefit of allowing you to explore a wide range of fields outside of your intended major.
List of Courses
Courses May Include
BA in Creative Writing and English Campus
ENG 226
Introduction to Creative Writing
An introductory creative writing course designed to acquaint students with the craft of creative writing and the skills that will be required in subsequent creative writing workshops. Students will explore such craft issues as point of view, voice, characterization, dialogue, setting, conflict, rhythm, imagery, poetic structure, and dramatic scene development. Students will be expected to submit a number of writing exercises, including stories and poems. Student will also be expected to read and comment on their peers' writing with thoughtful and constructive criticism, as well as read and discuss published work.
ENG 340
Context of Writing: Writers/Publishing
ENG 340 is designed for students interested in creative writing. Students will be introduced to the workings of the American publishing industry, including the roles of the literary agent and editor. In addition, students will study contemporary American literature from a writer's perspective, including style, structure, and other elements of the craft of writing, and reflect on how their choices ultimately impact audience and the marketability of their writing.
ENG 350
The English Language
This course is an introduction to the following topics in English linguistics: history of English, etymology, vocabulary (morphology), phonology, dictionaries, syntax, semantics, dialects, discourse analysis, and child language acquisition. The course is designed for students who want to learn about the English language as preparation for teaching, or for becoming better writers, or for studying literature. Students will have the opportunity to research, write about, and present on a linguistic topic of individual interest such as the language of advertising or propaganda.
ENG 431
Advanced Creative Writing
This course gives students serious about their writing an opportunity to study a particular genre (fiction, poetry, scriptwriting or nonfiction) beyond the 300-level workshops. In addition to extensive reading within a chosen genre, workshops require participation in class discussions, student presentations and analyses of other students' work. Select class periods will be devoted to individual support from the instructor.
LIT 300
Literary Theory
This course is an introduction to the major schools of contemporary critical theory, and an examination of principal exponents of these theories. The student will become familiar with the most important features of psychoanalytic criticism, Marxism and feminism and examine the meaning of structuralism and post-structuralism. In addition, the course affords an opportunity to practice applying the theories to specific literary texts.
LIT 322
Popular and Contemporary Fiction
This course will analyze today's popular and contemporary fiction. What makes a book a "best seller"? What makes literature sell in the millions of copies? Writers who strike it rich generally write books that are fast paced and easy to read, following a set of conventions that readers recognize, and touch a nerve within their society. Writers who win the hearts of the literati and schoolmarms generally try to touch that nerve also, but they do so with language and plots that are inventive, artistic, and memorable. With a focus on current and past best sellers, this course will introduce you to a variety of literary sub-genres (true crime, memoir, road novel, extreme adventure, western, roots quest). The books we will read often return to themes of individualism, race, and violence in American culture- prominent elements in our psyches, popular culture, and pulp fiction- though we will certainly discuss other themes as well.
Total Credits: 120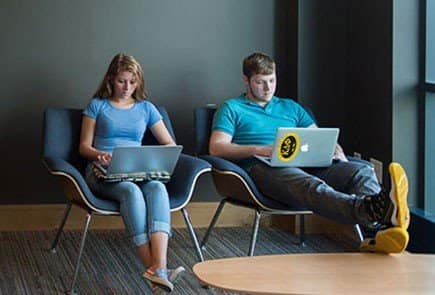 Campus Undergraduate Tuition
Our Manchester campus aims to keep tuition and related costs low for our students so that you can pursue your degree and your goals.
Related Articles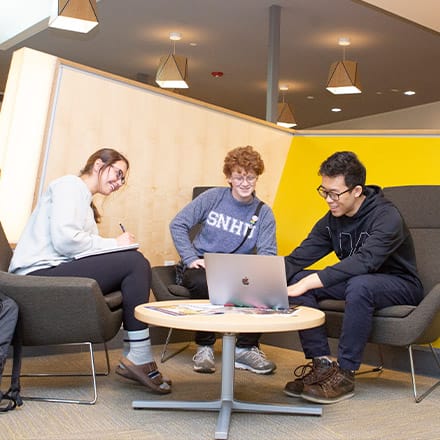 Liberal arts degrees include a range of programs such as communication and psychology. Earning a liberal arts degree can be an effective way to show employers you have the versatility and soft skills necessary to be an asset in a range of professions.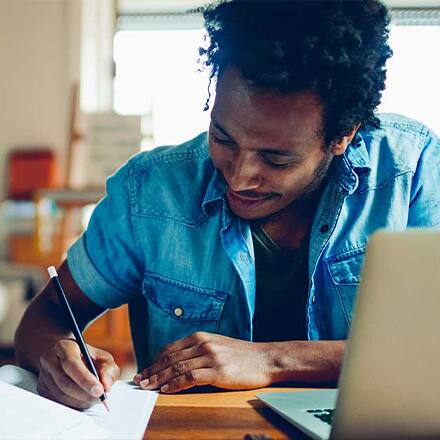 If you have a real love for the craft of writing and are looking to make it your career, then you've chosen a profession that offers a wealth of opportunities, flexibility and creative license. There are several strategies that can help you achieve your goal of becoming a professional writer.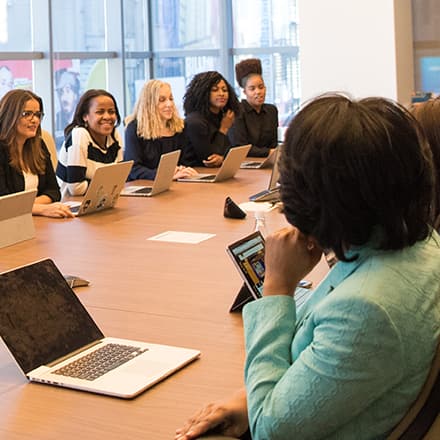 Public relations (PR) specialists play an important role in building a brand's voice and helping a client's presence rise above the noise. Whether planning promotional campaigns or writing press releases, PR specialists build and support a positive image for their client.
References
1 Bureau of Labor Statistics, U.S. Department of Labor, Occupational Outlook Handbook, on the internet, at: https://www.bls.gov/ooh/media-and-communication/writers-and-authors.htm (viewed May 03, 2022)
Cited projections may not reflect local and/or short-term economic or job conditions and do not guarantee actual job growth.