Make an Impact with a Sociology Major from SNHU
Sociology is the scientific study of human behavior, social groups and society. It's a framework of analysis for understanding how groups form and function as communities and how social habits evolve and influence community development.
Southern New Hampshire University's sociology major emphasizes professional practices as well as academics, with a career orientation and experiential learning approach. Our Bachelor of Arts in Sociology provides the opportunity for first-person experience in analyzing and dealing with processes, problems and institutions of modern society.
With a mix of classroom and experiential learning opportunities, and the flexibility to explore electives and internships, you'll be able to make the most out of your SNHU experience. Plus, with small class sizes of just 15-20 students, you'll be able to make connections with expert faculty and your peers as you explore this field.
See Yourself Succeed in Sociology
Few undergraduate programs offer the cross-disciplinary options of SNHU's BA in Sociology. From geography to psychology to business, the sociology major draws on a number of fields to help you better understand common problems communities face today and develop strategies to address these challenges. In the process, this uniquely comprehensive program helps pave the way for diverse career choices.
As a private, nonprofit university, SNHU has one mission - to help you see yourself succeed. The benefits of majoring in sociology at SNHU include:
Supportive community. Join the SNHU campus community of students who are closely connected with faculty and staff dedicated to your success
Affordability. It's our mission to make higher education more accessible. That's why, SNHU is one of the most affordable private, nonprofit universities in New Hampshire.
Accessible faculty. Learn from highly credentialed faculty who are experts in their fields and interact with you in the classroom, dining hall, fitness center and the stands
Opportunity. Tap into our nationwide network of alumni and strong connections with employers for internship and career opportunities
Campus experience. Enjoy more than 50 student clubs, champion Division II athletics and fun events on our 300-acre campus in Manchester, N.H., named a "Best Place to Live" by Money magazine
Internships & Outcomes
The U.S. Bureau of Labor Statistics projects a 5% job growth rate for sociologists through 2030.1 Most graduates work in research organizations, colleges and universities, state and local government and consulting service firms. Careers span many fields, including business and planning and urban development. A sociology degree can also serve as a gateway major to exploring other areas of interest, including fields like law, social work and education that require additional degrees.
Whether you move on to graduate school or begin or advance in a career, you'll leave the BA in Sociology program with a broad set of skills, including:
A solid foundation in theoretical and applied sociology. Understanding the values of the profession and learning how to weigh evidence, tolerate ambiguity, act ethically and apply theory in real community settings
Proficiency in research methods. Apply fundamental research methods in sociology, including research design, data analysis and interpretation
Ability to think critically. Understand how to use critical and creative thinking, skeptical inquiry and the scientific approach to address common problems
Information technology literacy. Use the latest technology to gather and evaluate data
Oral and written communication skills. Learn how to persuade, influence and educate key stakeholders through language
Sociocultural and international awareness. Recognize and understand the complexity of sociocultural and international differences and how they influence communities
Career planning and development skills. Discover how to present your sociology training to achieve your career or educational goals
Curriculum
The SNHU sociology major focuses on what it takes to make a positive impact in your community. Coursework explores solutions for some of society's biggest problems and unveils sociology's role in history, politics, literature and numerous other disciplines.
This is a 120-credit-hour program. Courses are offered on campus in the fall and spring semesters. To earn your degree, you'll need to successfully complete core courses in our general education program, as well as foundational sociology courses combined with your choice of more specialized classes.
Courses To Prepare You For Your Career
SNHU's bachelor's in sociology program includes:
General education
Degree-specific courses
General Education Program
Our programs are designed to equip you with the skills and insights you need to move forward. In recent years, employers have stressed the need for graduates with higher order skills - the skills that go beyond technical knowledge - such as:
Writing
Communication
Analysis
Problem solving
All bachelor's students are required to take general education classes. Through foundation, exploration and integration courses, students learn to think critically, creatively and collaboratively, giving you the edge employers are looking for.
List of Courses
Courses May Include
BA in Sociology Campus
ATH 111
Introduction to Cultural Anthropology
This course is the study of preliterate and changing societies that emphasizes social organization and cultural aspects.
GEO 200
World Geography
This course examines the implications of global location and topography for the people of planet Earth. Students will explore how geography shapes the dynamics of human societies, with an emphasis on the geoenvironmental, geopolitical, and geosocial phenomena that help to define the modern world.
HIS 301
World History and Culture
This course is designed to offer the student a historical and cultural understanding of Africa, India, China and Japan, in their interactions with the western world. Recommended for majors in History and Social Studies Education with a concentration in History.
PHL 230
Religions of the World
This course reviews the emergence of various belief systems and their differences and similarities. Students explore the role of religious belief in the course of human history. Whenever possible, speakers representing various religions are invited to the class. Special emphasis is given to the five major religions: Hinduism, Buddhism, Judaism, Christianity and Islam.
SCS 224
Social Science Research Methods
This course offers a broad introduction to research methods in the social sciences, including surveys, case studies, experiments, and quasi-experiments. Students learn to spot design flaws in research intended to generate scientifically sound conclusions about social phenomena, and to evaluate critically the interpretations of social science research results by third-party observers, such as reporters. Students also learn how to draft a research proposal that would satisfy the requirements of peer review within the community of professional social scientists.
SOC 112
Introduction to Sociology
Is one's identity individually or socially constructed? Are all stereotypes invalid or can there be value in generalizations? Is globalization widening the gaps or homogenizing the world? In this course, students will grapple with these essential questions in examining the world through the lens of a sociologist. Sociology offers an empirically-based methodology for critically evaluating society-from issues of individual agency to the roots of global institutions. Culture, norm stratification, systems, structure, social institutions, social change, the organization of social behavior and its relationship to society and social conditions are emphasized. Students will challenge their own preconceived notions and evaluate these constructs in terms of their relevancy to contemporary issues and problems.
SOC 213
Sociology of Social Problems
Students in this course analyze contemporary social problems in America and other societies. Issues include economic limitations, class and poverty, race and ethnic relations, sexism, ageism, and environmental and population concerns.
SOC 325
Sociological Perspectives
Sociology is the study of social life and behavior. Sociologists study societies by researching social groups, patterns, interactions, and institutions. We are interested in how they work, how they change, and their connection to people's lives. This course will build on what students learned in SOC-112 Introduction to Sociology. It will engage students in a discussion of what we know theoretically in the discipline of sociology through the work of key "voices" in the sociological tradition. The course intends to cultivate your ability to see social things with the hope that, as Peter Berger states, "things are not what they seem". In other words, in this class students will learn to rethink assumptions about social facets of society that are commonly taken for granted.
Total Credits: 120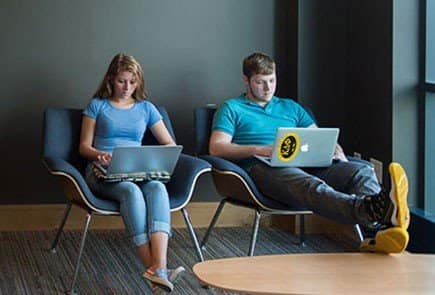 Campus Undergraduate Tuition
Our Manchester campus aims to keep tuition and related costs low for our students so that you can pursue your degree and your goals.
Related Articles
With a career as a counselor, you can make a difference in the lives of others and open up a wide range of opportunities for yourself. Opportunities for counselors are growing as the field evolves. As a counselor, you could work in a hospital, rehab facility, human resources department or school.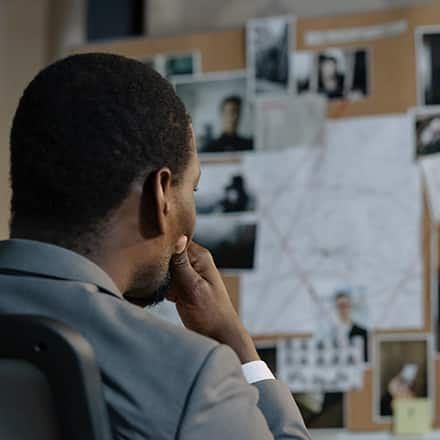 From comic book heroes, to television dramas, to reality-TV series and countless movies, being a detective is a profession that has intrigued audiences and captured collective imaginations across generations. But what it's really like to be a detective, and how do you become one?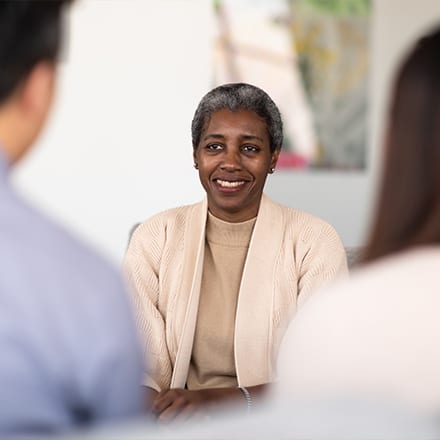 If you're fascinated by the mind and how an individual, community or organization thinks, earning a master's in psychology can lead you toward a career field that is engaging and growing. Help make the world a better place by engaging businesses, protecting the vulnerable and more.
References
1 Bureau of Labor Statistics, U.S. Department of Labor, Occupational Outlook Handbook, on the internet, at:
https://www.bls.gov/ooh/life-physical-and-social-science/sociologists.htm (viewed July 13, 2022)
Cited projections may not reflect local and/or short-term economic or job conditions and do not guarantee actual job growth.