Solve Business Problems as an IT Major at SNHU
We've become a technology-dependent society. And for those looking to enter a tech field, that means one thing: opportunity. Lots of it.
When you enroll in the Bachelor of Science in Information Technologies program at Southern New Hampshire University (SNHU), you join a growing community within the School of Engineering, Technology and Aeronautics. You'll surround yourself with like-minded peers ready to innovate and collaborate. Because when you're able to solve today's business problems, you can create tomorrow's most effective IT systems.
Earning your BS in Information Technologies provides you the skills needed to build systems, create and maintain websites, secure company infrastructure, write software and utilize web-based technologies to solve business needs.
See Yourself Succeed in an IT Career
Learn to make the decisions that can change the course of business as an IT major at SNHU. With so many hands-on projects built into the program, you'll soon build an impressive skill set in IT systems, data-manipulation methods and computational-thinking strategies. As a bonus, Manchester is home to many tech companies, giving you nearby access to real-world opportunities.
As a private, nonprofit university, SNHU has one mission - to help you see yourself succeed. The benefits of majoring in IT at SNHU include:
Supportive community. Join the SNHU campus community of students who are closely connected with faculty and staff dedicated to your success.
Affordability. It's our mission to make higher education more accessible. That's why, SNHU is one of the most affordable private, nonprofit universities in New Hampshire.
Accessible faculty. Learn from highly credentialed faculty members who have industry experience, are experts in their fields and interact with you in the classroom, dining hall, fitness center and the stands.
Opportunity. Tap into our nationwide network of alumni and strong connections with employers for internship and career opportunities.
Campus experience. Enjoy more than 50 student clubs, Division II athletics and fun events on our 300-acre campus in Manchester, N.H., named a "Best Place to Live" by Money magazine.
Internships & Outcomes
Though working in the world of customer and client technological support is a common career path, the IT role has developed into many different options that allow you to pursue your own passions.
As an IT major at SNHU, you'll have plenty of opportunity in the industry upon graduation. According to the U.S. Bureau of Labor Statistics, job growth will increase 13% through 2030, with the addition of over half a million positions.1
With your degree, you can prepare for a number of IT positions, such as:
Database administrator
Information security specialist
Information technology manager
Network administrator
Systems analyst
Web developer
Within computer and IT occupations, the May 2021 median annual salary was $97,430.1
Curriculum
SNHU's curriculum for IT majors is designed to stay on top of ever-changing technology trends, so you're well prepared for entry-level jobs when you enter the field. Throughout your information technology program, you'll develop both the technical and business expertise that can help you succeed in internships, your first job – and beyond.
Because SNHU believes in learning by doing, courses in this program are project-based and hands-on, which means you'll use real-world tools and systems, such as AWS, Python and Cisco Packet Tracer to complete your tasks. Additionally, you'll have the opportunity to earn credentials along the way.
Courses To Prepare You For Your Life & Career
SNHU's bachelor's in information technologies program includes:
General education courses
Degree-specific courses
General Education Program
General Education Program
SNHU's required general education program, known as The Commons, aims to guide you toward success in not only your academic career, but your personal and professional life too.
Throughout the curriculum, you'll gain some of the most in-demand skills in today's workplace, including:
Research and information analysis
Diverse audience communication
Critical thinking and ethical problem solving
Leadership, emotional intelligence and collaboration
This expertise will prove practical, transferable and invaluable as you grow in your career and contribute positively to society.
Beyond foundational skill development, the general education program also provides the benefit of allowing you to explore a wide range of fields outside of your intended major.
List of Courses
Courses May Include
BS in Information Technologies Campus
CIS 255
Applied Data Structure and Database
This course reviews the data structure concepts such as link lists, stack and queues, binary trees, graph representation and traversals, sorting, and hashing. The course is also an introduction to the basic principles and practices underlying the analysis, design, and implementation of the database, as they are used in the contemporary business environment. Students will learn the major approaches used in designing database applications. Students will also learn the details of the logical and physical design techniques of data modeling. The course has an extensive hands-on technical component using Structured Query Language (SQL).
IT 304
Systems Requirements and Implementation Planning
Students will develop system requirements specifications and implementation plans reflecting organizational needs. As part of that process, they will explore the ethical implications of decisions with consideration of legal and organizational requirements.
CS 331
Computer Security
With the proliferation of personal computers and Internet and the fact that cyber attacks have turned more aggressive in recent years, computer security becomes mandatory for all connected computer systems. This course first covers the fundamentals of security concepts and provides students with the skills required to recognize and diagnose potential security issues in computer and network systems. Through lectures, readings, and virtual labs which combines cloud computing and virtualization technologies to offer different scenarios of security issues to practice, students will learn how to implement access controls and cryptography to protect computer systems and data, how to analyze risk and set up response and recovery plans, how to administer security operations and administration, and how to audit, test, and monitor the security plans. Other topics include security standards, security education and training, security professional certifications, and US compliance laws. At the conclusion of the course, students will have a heightened sense of security in the actions they take when using and maintaining computer systems.
IT 260
Web-Oriented Services
Students will explore the purpose of various web-oriented services. In the context of an organizational environment, they will determine which web-oriented service would satisfy a business need or requirement, and learn the skills necessary for maintaining a web-oriented service solution.
QSO 340
Project Management
As modern organizations have become more complex, they have also become more project-driven. This course uses a basic project management framework in which the project life-cycle is broken into organizing, planning, monitoring and controlling the project. You will learn the methodologies and tools necessary at each stage for managing the projects effectively in terms of time, cost, quality, risk and resources.
Total Credits: 120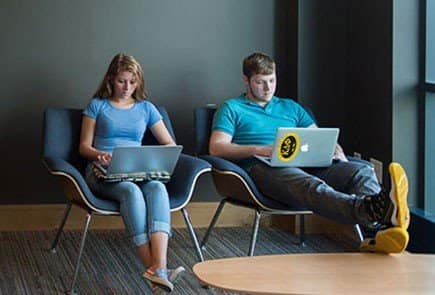 Campus Undergraduate Tuition
Our Manchester campus aims to keep tuition and related costs low for our students so that you can pursue your degree and your goals.
Related Articles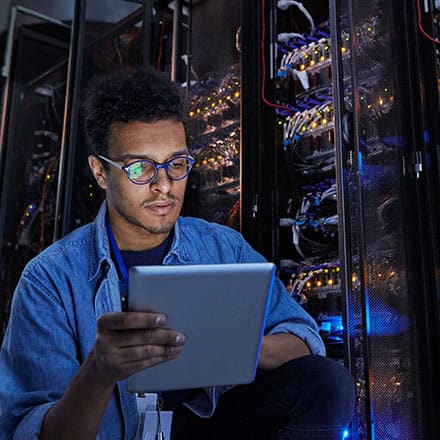 In recent years, headlines about cybersecurity have become increasingly commonplace. Keeping information safe is a growing concern for companies of all sizes as cyberattacks become more frequent. Now more than ever, cyber awareness is vital to staying protected.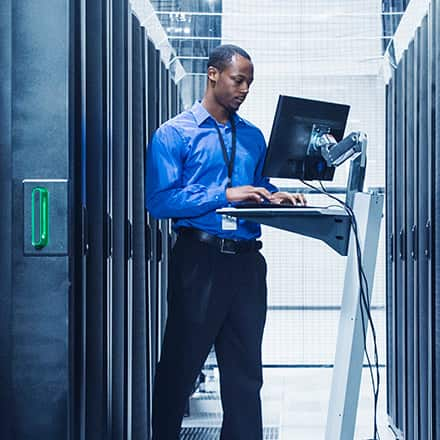 Despite being relatively new, the field of cybersecurity is here to stay. Earning a cybersecurity degree at any level positions you for a rewarding career maintaining data privacy, conducting risk assessments, designing strategic plans for security systems and much more.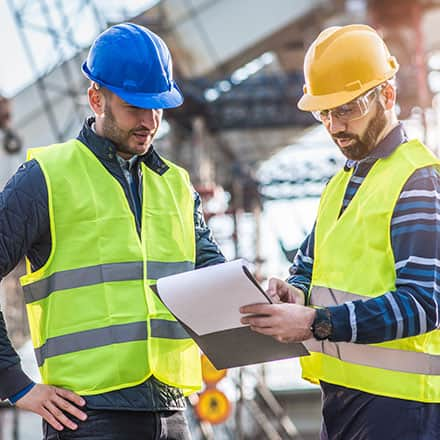 There are dozens and dozens of types of engineering, but when it comes down to the basics, engineering is about using specialized bases of knowledge to solve a problem. Since we encounter a wide variety of problems, we have a wide variety of engineering fields designed to solve them.
References
Sources and Citations (1)
1 Bureau of Labor Statistics, U.S. Department of Labor, Occupational Outlook Handbook, on the Internet, at: https://www.bls.gov/ooh/computer-and-information-technology/home.htm (viewed June 6, 2022).
Cited projections may not reflect local and/or short-term economic or job conditions and do not guarantee actual job growth.