Go for a BS in Justice Studies Major with a Terrorism & Homeland Security Concentration
Go discover the inner workings and the broad scope of the American justice system through the Southern New Hampshire University Bachelor of Science in Justice Studies with a concentration in Terrorism & Homeland Security.
You can train to become a qualified and knowledgeable anti-terrorism and homeland security professional prepared to step into today's ever-changing security challenges.
You can learn about our country's criminal justice system, criminal law, corrections systems, legal and social science research, and much more. Terrorism & Homeland Security concentration courses include Introduction to Security, Industrial and Retail Security, International Criminal Justice, Terrorism, and Homeland Security.
Students may complete the program in the traditional four years. In addition, students may also pursue a four-plus-one program in which they earn both the Bachelor of Science and Master of Science degrees in five years. Our graduate program is delivered online allowing students to continue their studies while satisfying employment and family duties.
Curriculum
Courses To Prepare You For Your Career
SNHU's bachelor's in terrorism and homeland security program includes:
General education
Degree-specific courses
General Education Program
Our programs are designed to equip you with the skills and insights you need to move forward. In recent years, employers have stressed the need for graduates with higher order skills - the skills that go beyond technical knowledge - such as:
Writing
Communication
Analysis
Problem solving
All bachelor's students are required to take general education classes. Through foundation, exploration and integration courses, students learn to think critically, creatively and collaboratively, giving you the edge employers are looking for.
List of Courses
Courses May Include
Terrorism and Homeland Security
JUS 104
Introduction to Homeland Security
A basic overview of Homeland Security is the course's chief aim. The course will provide the student the necessary bedrock principles of preparing for, mitigating, managing, and recovering from emergencies and disasters, while also offering a balanced account of all aspects of homeland security.
JUS 305
International Criminal Justice
This course compares and contrasts the criminal justice system of the United States with the systems of other countries on a substantive and procedural basis. A thorough examination of other cultural models of law and justice in order that differences in justice processing and definition become apparent. Some emphasis is placed on international policing and legal enforcement, whether through INTERPOL, treaty or other regulation.
JUS 429
Terrorist Methods, Networks, and Financing
An in-depth study of terrorism is the course's chief aim. The course is a coherent approach to combatting terrorism, analyzing the terrorist cell, protective measures, and recognizing the terrorist next move. The course will provide the student the necessary bedrock principles to interpret, identify, and evaluate a terrorist event.
JUS 466
Critical Infrastructure Protection, Border Security, and Cyber Protection
The goal of this course is the application of student's prior knowledge by analyzing the full range of potential threats to the U.S. critical infrastructure and border security with a focus on potential terrorist acts. The course then examines strategies and means for addressing these threats, including evaluating both military and non-military options.
Total Credits: 120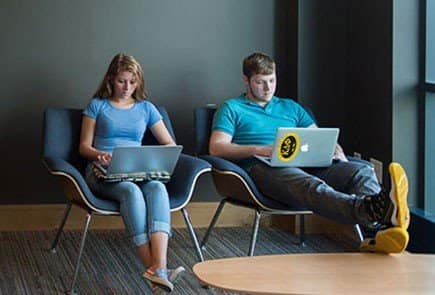 Campus Undergraduate Tuition
Our Manchester campus aims to keep tuition and related costs low for our students so that you can pursue your degree and your goals.