A BSN built for nurses, by nurses
Finish in as little as one year
$320/credit ($960/course)
Get 45 credits for your unencumbered RN license, transfer in up to 45 more
No application fee, SAT/ACT scores or enrollment caps
Accelerated RN to MSN option
Accredited by the Commission on Collegiate Nursing Education (CCNE)1
RN to BSN Degree Program Overview
The online Bachelor of Science in Nursing (RN to BSN) program at Southern New Hampshire University is designed with our nursing students in mind. From work schedules to family and other life events, we recognize our nurses need the flexibility that an online platform can offer.
The role that nurses play in healthcare is always evolving as nurses are asked to lead and care in all situations. With changing technologies, healthcare regulations and implementation of care, nurses with bachelor's degrees are needed more than ever before.
In these complex environments, you'll need critical skills and competencies, including evidence-based care, health promotion, disease prevention and leveraging technology to enhance your clinical and professional development. The RN to BSN online program delivers on those objectives and more – so you can change your life, without changing a shift.
Transfer-friendly
Get 45 credits for your unencumbered RN license, then transfer up to 45 more into the RN to BSN program. By transferring in the maximum 90 credits, your BSN degree may already be 75% complete when you enroll here.
Built for nurses, by nurses
Nursing professionals face a number of unpredictable daily challenges, from overtime shifts to fast-paced, on-the-job demands – we get it. That's why our curriculum was designed with nurses in mind. We aim to simplify the pathway to your degree, from offering affordable access to coursework online and on your time, to providing academic and career support when you need it. Because we believe that nurses are the heart of healthcare – and you deserve the opportunity to pursue your goals.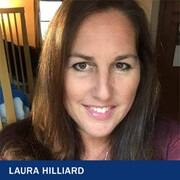 "I'm motivated by a desire to soak in as much experience as I can in this life. Attaining an (online) BSN was seriously life-altering for my self-esteem and how I view myself. I'm incredibly proud of how hard I worked to finish a degree in two years while working full time, and earning a 4.0 in the process. It proved to me I could do anything I set my mind to, and it's given me the confidence to take on other challenges outside of work and college." – Laura Hilliard, RN to BSN '17

What You'll Learn
Safe nursing practice and outcomes
Evidence-based practice
Strategies to promote population health
Communication with teams
Trends in healthcare policy & regulation
Skills for lifelong learning

How You'll Learn
At SNHU, you'll get support from day 1 to graduation and beyond. And with no set class times, 24/7 access to the online classroom, and helpful learning resources along the way, you'll have everything you need to reach your goals.
Advanced Pathway Options
Two Accelerated Pathway RN-MSN Tracks
If you're looking to earn your MSN – and want to save time and money along the way – the Accelerated RN-MSN pathway could be the right path for you.
Ideal for nurses looking to fill a role in leadership, this affordable nursing degree option allows you to complete 2 graduate-level courses within your BSN program. Once you transition, a course will be waived, saving you up to 2.5 months of time about $2,000 in tuition. Prior to moving into the MSN program, you must successfully achieve your BSN degree.
RN to BSN students who transition into the online Accelerated RN to MSN pathway can choose from 2 specialty tracks designed to fit your career goals:
Take your nursing expertise and passion for teaching to an academic or clinical setting. Nursing education is a high-demand field with a promising future – as healthcare itself is dynamic and ever-evolving. As a graduate of this program, you'll meet the educational requirements you need to sit for the Certified Nurse Educator (CNE) exam offered by the National League for Nursing.
This MSN track requires 135 clinical practicum hours under the guidance of preceptors in your final course.
Promote practices that keep communities safe. An MSN in Population Healthcare can help you identify ways to connect practice to policy in pursuit of local change. You'll learn how partnerships among different sectors of the community – such as public health, industry, academia, health care, local government entities and beyond – can help achieve positive health outcomes.
This MSN track requires 135 clinical practicum hours under the guidance of preceptors in your final course.
Courses may include:
Role Development and the Transformation of the MSN Nurse
Interprofessional Leadership in Healthcare
Epidemiological and Biostatistical Applications in Healthcare
Global Health & Diversity
Evidence-Based Practice & Scholarly Inquiry
SNHU Alum is Improving Patient Care
Alum Bonnie Fecowicz, a nursing director, earned her online BSN in 2012 and online MSN in 2016. For Bonnie, it's more than a degree, because the quality of the program has allowed her to advance her career and provide the best care to her patients.
BSN Career Outlook
As the population ages, and nursing professionals retire, there is a growing need for qualified individuals to step up and deliver quality care. Many of these jobs will extend outside of hospitals, into the community, in long-term care facilities, outpatient centers and in patients' homes.2
Job Growth and Salary

Job Growth
According to the U.S. Bureau of Labor Statistics, job prospects for registered nurses are expected to grow 6% through 2031.2

Potential Salary
Registered nurses also earned a median annual salary of $77,600 in 2021.2
Along with this growth comes a continued demand for nurses with bachelor's-level degrees. The Institute of Medicine had recommended that 80% of RNs achieve their BSN by 2020, and in 2018, 57% of RNs across the country have a BSN.3 Some employers require a BSN, while others may require it to be achieved within a specific timeframe. SNHU recognizes this and offers a flexible, affordable option to nurses.
Start Your Journey Toward an Online Nursing Degree
Flexible
With no set class meeting times, you can learn on your schedule and access online course materials 24/7.
Affordable
As part of our mission to make higher education more accessible, we're committed to keeping our tuition rates low. In fact, we offer some of the lowest online tuition rates in the nation.
Prior coursework could also help you save time and money. SNHU's transfer policy allows you to transfer up to 90 credits toward your bachelor's degree and 45 credits for an associate degree from your previous institutions—that means you could save up to 75% off the cost of tuition. You could also save time and money by getting college credit for previous work experience, or by taking advantage of military discounts and employer tuition assistance if available to you.
Respected
Founded in 1932, Southern New Hampshire University is a private, nonprofit institution with over 160,000 graduates across the country. SNHU is accredited by the New England Commission of Higher Education (NECHE), a regional accreditor, which advocates for institutional improvement and public assurance of quality.
Recently, SNHU has been nationally recognized for leading the way toward more innovative, affordable and achievable education:
U.S. News & World Report named SNHU the 2021 Most Innovative University in the North and one of the nation's "Best Regional Universities"
Awarded the 21st Century Distance Learning Award for Excellence in Online Technology by The United States Distance Learning Association (USDLA)
A $1 million grant from Google.org to explore soft skills assessments for high-need youth
Network
At Southern New Hampshire University, you'll have access to a powerful network of more than 300,000 students, alumni and staff that can help support you long after graduation. Our instructors offer relevant, real-world expertise to help you understand and navigate the field. Plus, with our growing, nationwide alumni network, you'll have the potential to tap into a number of internship and career opportunities.
93.6% of online students would recommend SNHU (according to a 2022 survey with 17,000+ respondents). Discover why SNHU may be right for you.
Expanding access to quality higher education means removing the barriers that may stand between you and your degree. That's why you can apply at any time and get a decision within days of submitting all required materials:
Completed free undergraduate application
Prior transcripts, which we can retrieve at no cost to you
Test scores are not required as part of your application
Acceptance decisions are made on a rolling basis throughout the year for our 6 (8-week) undergraduate terms.
If you're ready to apply, follow these simple steps to get the process going:
If you have questions or need help filling out your application, call 1.888.387.0861 or email enroll@snhu.edu.
Taught by Industry Experts
Kristi Dalby, DNP, RN, CNE, Faculty Lead
"Our online BSN program is for all nurses, from those looking to advance their career in leadership or clinical practice to nurses that want to continue at the bedside, but better support their patients armed with the ability to implement evidence-based best practices."
Courses & RN to BSN Curriculum
"Our RN-BSN program provides working nurses with the knowledge and skills to address today's complex problems in healthcare," said Kristi Dalby, DNP, RN, CNE, faculty lead at SNHU. "Students are exposed to a diverse group of nurses, with many opportunities to connect content to the real world in order to inform their current and future nursing practice."
At SNHU, our nursing students work on developing the awareness, knowledge and proficiency reflected in the 10 domains central to nursing practice, as outlined by the American Association of Colleges of Nursing (AACN)4. The 10 domains are:
Information and healthcare technologies
Interprofessional partnerships
Knowledge for nursing practice
Person-centered care
Personal, professional and leadership development
Population health
Professionalism
Quality and safety
Scholarship for nursing practice
Systems-based practice
Experienced Nursing Faculty
Courses throughout the BSN program are taught by instructors with many years of nursing experience.
"Faculty at SNHU recognize the unique life and professional experiences that students bring into the BSN program," said Elizabeth Christman, DNP, RN, CNE, clinical faculty at SNHU. "We view students as collegial partners and value their professional expertise in the classroom as we share knowledge and learn with one another. We recognize the importance of individualized student support to encourage students' personal and professional goal achievement as they explore professional development opportunities within their career."
There are 10 courses within the major.
Curriculum Requirements & Resources
General Education
All bachelor's students are required to take general education classes. Through these foundation, exploration and integration courses, students learn to think critically, creatively and collaboratively, giving you the edge employers are looking for.
Technology Resources
We provide cloud-based virtual environments in some courses to give you access to the technology you need for your degree – and your career. Learn more about our virtual environments.
Earn Math Credits
Save time and tuition with our Pathways to Math Success assessments. Depending on your scores, you could earn up to 12 math credits – the equivalent of 4 courses – toward your degree for less than $50 per assessment. For additional information, or to register for a Pathways to Math Success assessment, contact your admission counselor or academic advisor today.
Full Course Catalog
View Full Curriculum in the Catalog
BS in Nursing
List of Courses
Courses May Include
BS in Nursing Online
IHP 420
Ethical and Legal Considerations of Healthcare
Students in this course examine the role of health care policy and legal, regulatory, and quality control in ethical decision making in healthcare. Students explore concepts and principles of health care policy, legal control, ethical conduct, and regulatory environments and their application to the health care environment. The impact of health care policy and multicultural, socioeconomic, political, legal, and regulatory factors on health care systems is explored.
IHP 450
Healthcare Management and Finance
This course focuses on the concepts, principles, tools, finances and strategies used in managing operations within a performance improvement model. Students will explore problem solving and decision making models as well as tools and techniques for planning, organizing, directing, controlling, reporting, and improving the productivity and performance of resources within a healthcare department. Additionally, topics will include healthcare finance reimbursement, bookkeeping, accounting principles, budgeting processes (capital and operating), and cost/benefits analysis.
NUR 300
Scholarly Inquiry
This course is designed to introduce the licensed registered nurse to the role of the bachelor's prepared nurse in complex health care setting. The Transformational model of learning will be the foundation to develop scholarly inquiry in order to improve practice. Skill development in critical reflection, assessing evidence, professional writing, study habits, and work-life balance will be essential for success. The goal is to provide a knowledge base in nursing theory to improve nursing practice. The role of the Bachelor's prepared nurse as a patient advocate, clinical expert and a leader in evidence-based practice and transformation of health care will be emphasized. The course will discuss the capstone course and development of a project.
NUR 305
Information Management and Patient Care Technologies
This course explores patient care technologies, information systems, telecommunication technologies, and communication devices that support safe nursing practice. Topics covered include standardized terminology; electronic health record, patient portal, meaningful use, and pay for performance; data integrity, abstraction and mining; use of clinical decision support tools to promote patient safety, and ethical and legal issues related to information technology.
NUR 350
Community and Population Health
In this course, the student will develop the ability to assess, analyze, and recommend change for health issues for groups and in communities. Topics will include local and regional conditions that affect vulnerable populations through the lifespan. Case management and care coordination will be discussed. Application of community health principles will be the foundation for recommending interventions. The prevention will include diverse, environmental disease treatments and healthcare policy strategies. This three credit hour course will include 45 hours of practical application of the knowledge, skills, and attitudes acquired in the course.
NUR 400
Systems Leadership for Continuous Quality
This course will explore organizational and systems leadership within the complex clinical microsystems to promote high quality patient care utilizing the knowledge, skills and attitudes to promote care coordination, negotiation, change management, team building and collaboration within the interdisciplinary team. Topics will include quality improvement and safety concepts using structure, process and outcome measures, and performance improvement methodologies to promote quality outcomes for diverse populations. This three credit hour course will include 45 hours of practical application of knowledge, skills, and attitudes.
NUR 440
Research & Evidence-Based Practice
Undergraduate students will be introduced to theory-guided and evidence-based nursing practice. Students will acquire the skills to become proficient consumers of nursing research. Focus is placed on understanding established research methodologies, ways of knowing in nursing, and developing the knowledge, attitudes, skills, and behaviors to retrieve and critique published studies for application to evidence-based nursing practice. This three credit course will include 45 hours of practical application of knowledge, skills, and attitudes required of the baccalaureate-prepared nurse.
NUR 490
Transformational Capstone
The Transformational Capstone course will utilize a seminar process, portfolio development, and final project to illustrate achievement of all program outcomes. In keeping with the Transformational Learning Theory, the summative activities will provide evidence of the student's progression to a baccalaureate-professional nurse. This three credit hour course will include 90 hours of practicum experience to demonstrate synthesis of the knowledge, skills, and attitudes acquired in the program.
Total Credits: 120
Minimum Hardware Requirements
| Component Type | PC (Windows OS) | Apple (Mac OS) |
| --- | --- | --- |
| Operating System | Currently supported operating system from Microsoft. | Currently supported operating system from Apple. |
| Memory (RAM) | 8GB or higher | 8GB or higher |
| Hard Drive | 100GB or higher | 100GB or higher |
| Antivirus Software | Required for campus students. Strongly recommended for online students. | Required for campus students. Strongly recommended for online students. |
| SNHU Purchase Programs | | |
| Internet/ Bandwidth | 5 Mbps Download, 1 Mbps Upload and less than 100 ms Latency | 5 Mbps Download, 1 Mbps Upload and less than 100 ms Latency |
Notes:
Laptop or desktop?  Whichever you choose depends on your personal preference and work style, though laptops tend to offer more flexibility.
Note:  Chromebooks (Chrome OS) and iPads (iOS) do not meet the minimum requirements for coursework at SNHU. These offer limited functionality and do not work with some course technologies. They are not acceptable as the only device you use for coursework. While these devices are convenient and may be used for some course functions, they cannot be your primary device. SNHU does, however, have an affordable laptop option that it recommends: Dell Latitude 3301 with Windows 10.
Office 365 Pro Plus is available free of charge to all SNHU students and faculty. The Office suite will remain free while you are a student at SNHU. Upon graduation you may convert to a paid subscription if you wish. Terms subject to change at Microsoft's discretion. Review system requirements for Microsoft 365 plans for business, education and government.
Antivirus software: Check with your ISP as they may offer antivirus software free of charge to subscribers.
University Accreditation
Southern New Hampshire University is a private, nonprofit institution accredited by the New England Commission of Higher Education (NECHE) as well as several other accrediting bodies.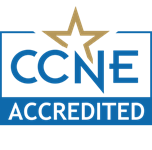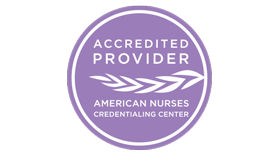 ANCC Accredited Provider
At Southern New Hampshire University, we're committed to your success — even beyond graduation. That's why we're committed to delivering accredited continuing education for nurses and healthcare professionals. From one-hour webinars to multi-day conferences and more, these opportunities are built to help you continue to meet the needs of communities across the globe.
Visit our SNHU continuing education page to learn more.
Southern New Hampshire University is accredited as a provider of nursing continuing professional development by the American Nurses Credentialing Center's (ANCC) Commission on Accreditation.
Tuition & Fees
As a private, nonprofit university, we're committed to making college more accessible by making it more affordable. That's why we offer some of the lowest online tuition rates in the nation.
We also offer financial aid packages to those who qualify, plus a 30% tuition discount for U.S. service members, both full and part time, and the spouses of those on active duty.
| Online Undergraduate Programs | Per Course | Per Credit Hour | Annual Cost for 30 credits |
| --- | --- | --- | --- |
| Degree/Certificates | $960 | $320 | $9,600 |
| Degree/Certificates (U.S. service members, both full and part time, and the spouses of those on active duty)* | $675 | $225 | $6,750 |
Tuition Rates are subject to change and are reviewed annually. *Note: students receiving this rate are not eligible for additional discounts.
Additional Costs No Application Fee, $150 Graduation Fee, Course Materials ($ varies by course)
Frequently Asked Questions
Are SNHU's nursing programs accredited?
Yes. The baccalaureate degree program in nursing and the master's degree program in nursing at Southern New Hampshire University are accredited by the Commission on Collegiate Nursing Education, 655 K Street NW, Suite 750, Washington, DC 20001, 202.887.6791.
Is a BSN a registered nurse (RN)?
No. An RN might have a BSN, but they are not the same thing. RN stands for registered nurse – a title given to a nursing professional who has completed educational and licensure requirements. While these requirements vary by state, all RNs must have at least an associate degree and pass an exam known as the NCLEX-RN.
The RN to BSN program gives nurses with associate degrees the opportunity to further their education online while they continue their lives as nursing professionals.
Can you get your RN to BSN online?
Yes, you can earn your RN to BSN online. The RN to BSN online option is perfect for post-licensure registered nurses juggling work, family and other life obligations.
As more and more healthcare employers are demanding their nurses be BSN-holders, earning your Bachelor of Science in Nursing helps qualify you for more positions. If you've already completed an accredited associate program in nursing, the flexibility of our online BSN program could be a great way to help advance your career without missing shifts.
Plus, you'll have access to a network of nursing experts who can help you throughout your program.
"Our students are supported from day one," said Kristi Dalby, DNP, RN, CNE, faculty lead at SNHU. "Online learning can feel isolating, but not at SNHU. The faculty and advising support is incredible."
And at Southern New Hampshire University, we take credibility seriously. SNHU is accredited by the regional accreditor the New England Commission of Higher Education (NECHE). Our online BSN program is accredited by the Commission on Collegiate Nursing Education (CCNE).1
Does RN to BSN require clinical hours?
We believe that nurses shine when they're out in the world – whether it's in an emergency room, a clinic or a residential care facility. This is why we have built our curriculum to include assignments that take students into their communities through clinical practice experiences. Please note that this is not the same experience that a registered nurse would have experienced in their pre-licensure program.
Our nursing program accreditor, the Commission on Collegiate Nursing Education (CCNE), defines clinical practice experiences as planned learning activities in nursing practice that allow students to understand, perform and refine professional competencies.
Is there experiential learning within a BSN program?
Some BSN programs do incorporate hands-on projects into their work. Southern New Hampshire University's online program is one of them.
"Our BSN students have a few opportunities for experiential learning within the program," said Kristi Dalby, DNP, RN, CNE, faculty lead at SNHU. "They have the opportunity to collaborate with a mentor to make an impact on a local vulnerable population in the Community and Population Health course. In this course, students work with a qualified mentor to assess community needs and develop, implement, and evaluate a health education activity in response to the needs of an identified vulnerable population. The health education activity is a fantastic learning opportunity that allows students to support their local community."
There's one program in particular geared toward nursing students.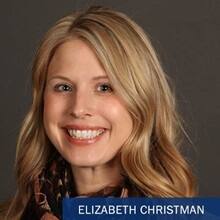 "The BSN program also allows nursing students elective participation in the Higher Education and Real World Training (HEaRT) program," said Elizabeth Christman, DNP, RN, CNE, clinical faculty at SNHU. "This program provides students the opportunity to partner with other nursing and health professional students to solve real-world employer-based projects posed by healthcare industry leaders."
Qualified students who participate may be able to earn prior learning assessment (PLA) credit for an undergraduate elective, or even to apply toward a graduate level course within the MSN program at SNHU.
How long does it take to go from RN to BSN?
The time it takes to complete an RN to BSN program depends on how many courses you take per term and your prior educational experience. But already having RN licensure means you're well on your way to completing your BSN.
At SNHU, your unencumbered RN license alone is worth 45 credits of your BSN, and we accept up to 90 transfer credits. This means you can complete your RN to BSN program in as little as 1 year.
What kind of nurses get paid the most?
Salaries for nurses vary depending on several factors, including years of experience, level of education and industry.
According to the U.S. Bureau of Labor Statistics, the median annual wage for registered nurses in May 2021 was $77,600.2 In that same year, nurses in government ($85,970) and state, local and private hospitals ($76,700) were among the top earners. Ambulatory healthcare services ($72,340), nursing and residential care facilities ($72,420), and educational services in state, local and private sectors ($61,780) followed closely behind.2
For those looking to advance beyond a BSN, an accelerated RN to MSN program online can help position you for advanced practice or leadership roles. Learn more about types of nurses.
Licensure and Certification Disclosures
SNHU has provided additional information for programs that educationally prepare students for professional licensure or certification. Learn more about what that means for your program on our licensure and certification disclosure page.
Related Articles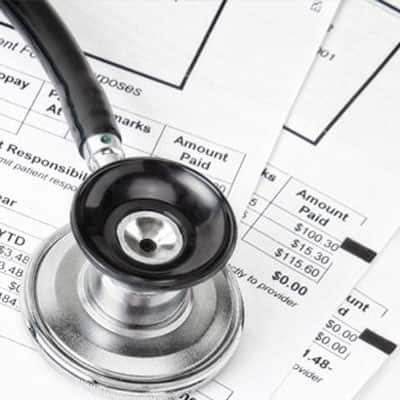 With millions more Americans seeking healthcare coverage, the need for medical billers and coders continues growing. Medical billers and coders provide critical information to patient-facing professionals while improving care coordination within healthcare.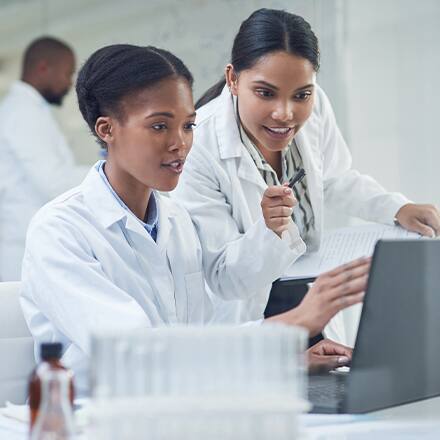 Jobs in health sciences are in demand, with more than 50 career paths for people with degrees in health science. Jobs in healthcare, health education, and medical science offer countless opportunities for steady, meaningful work helping others be healthy and well.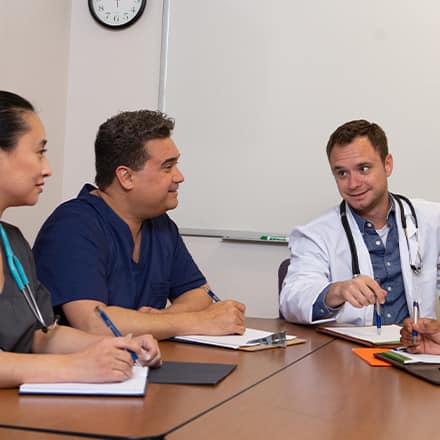 With the goal of improving patient outcomes, achieving efficiency and reducing costs, quality improvement in healthcare has a significant impact on the healthcare field. Learn more about quality improvement and how to get started in this growing field.
References
Sources & Citations (1, 2, 3, 4)
1 The baccalaureate degree program in nursing and the master's degree program in nursing at Southern New Hampshire University are accredited by the Commission on Collegiate Nursing Education, 655 K Street NW, Suite 750, Washington, DC 20001, 202.887.6791.
2 Bureau of Labor Statistics, U.S. Department of Labor, Occupational Outlook Handbook, on the internet, at https://www.bls.gov/ooh/healthcare/registered-nurses.htm (viewed Oct. 25, 2022). Cited projections may not reflect local and/or short-term economic or job conditions and do not guarantee actual job growth.
3 AARP Foundation, Future of Nursing [PDF], on the internet, at https://campaignforaction.org/wp-content/uploads/2019/02/Education-map-2018.pdf (viewed Oct. 5, 2021)
4 American Association of Colleges and Nursing, The Essentials: Core Competencies for Professional Nursing Education [PDF], on the internet, at https://www.aacnnursing.org/Portals/42/AcademicNursing/pdf/Essentials-2021.pdf (viewed Oct. 7, 2021)