Build Your Own Business with an Online Degree
$330/credit (120 credits)
Learn to create and manage your own small business
Accredited by the ACBSP
Transfer up to 90 credits
No application fee or SAT/ACT scores required
Faculty with industry knowledge and experience in entrepreneurship
Online Entrepreneurship Degree Concentration Overview
Small businesses are thriving. In fact, according to the U.S. Small Business Administration (SBA), small businesses make up almost half of the private workforce in this country.1 By earning your Bachelor of Science (BS) in Business Administration degree with a concentration in Entrepreneurship, you could become a proud small business owner too.
With courses focused on small business management and hands-on experiential learning opportunities, you'll leave this program with the knowledge, skill and confidence to turn your great idea into a thriving business venture.
The entrepreneurship concentration was developed in cooperation with experienced business professionals to provide relevant and real-world scenarios for you to learn from. Throughout your coursework, you'll dive deeper into every aspect of a successful business - from market research and opening day to daily operations and management principles.
If you're ready to learn what it takes to become an entrepreneur, this degree program could be the right fit for you.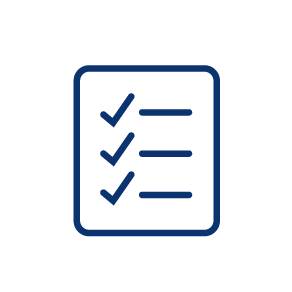 What You'll Learn
Broad business principles
Critical thinking
Problem solving
Leadership practices
Market research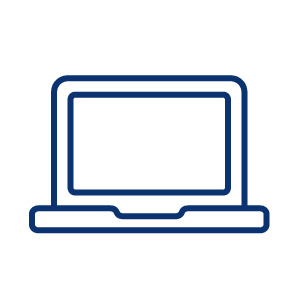 How You'll Learn
At SNHU, you'll get support from day 1 to graduation and beyond. And with no set class times, 24/7 access to the online classroom, and helpful learning resources along the way, you'll have everything you need to reach your goals.
Career Outlook
There's nothing 'small' about starting your own small business. On the contrary, it's a massive undertaking that requires a strong skill set and a deep understanding of running a business. Fortunately, the online BS in Business Administration with a concentration in Entrepreneurship program is a great way to develop those necessary tools.
There are many compelling facets to becoming an entrepreneur, from coming up with the idea for your business and developing a business plan, to marketing your products and selling them to consumers. Earning a degree in entrepreneurship is a good way to prepare you for the many hats you'll be wearing as an entrepreneur, whether you're looking to start a small local business or grow your venture. There are also many desirable upsides to this career path, such as independence, autonomy and flexibility.
Another upside to consider is the endless number of paths you can take. You can start a business for almost anything you're passionate about, as long as you're willing to put in the time, work and effort to make it a successful venture. Small businesses are the lifeblood of the American economy and a significant generator of employment here in the United States.
With such a long list of benefits, it's no wonder that as of 2022, there were 33.2 million small businesses in the U.S.1
Job Growth and Salary
Business roles should expect to see growth similar to the average of all occupations across the U.S.3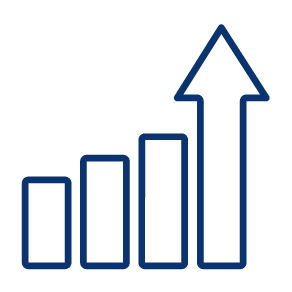 Job Growth
Business and financial occupations are projected to grow 7% through 2031, according to the U.S. Bureau of Labor Statistics.3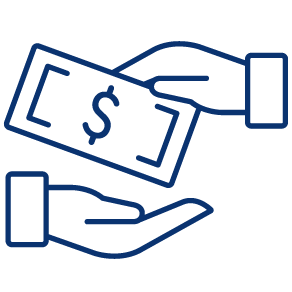 Salary
Within the business and financial industry, the median annual wage was $76,570 in May 2021 – much higher than the median wages for all occupations.3
Understanding the numbers
When reviewing job growth and salary information, it's important to remember that actual numbers can vary due to many different factors—like years of experience in the role, industry of employment, geographic location, worker skill and economic conditions. Cited projections do not guarantee actual salary or job growth.
Beyond just contributing to the overall health of our economy, small businesses can also have a profound impact on diversity within the workforce and in providing opportunities to all communities - not just a select few. As of 2022, there were 9.7 million businesses owned by minorities in the U.S.1 As Zig Ziglar, an American author, salesman, and motivational speaker, said, "You don't build a business. You build people, and people build the business."2 Any business, large or small, has the social responsibility to build teams that represent the ideas, thoughts and emotions of the audience they serve. As an entrepreneur, you can make a difference in your career and your community.
Start Your Journey Toward an Online Entrepreneurship Degree Concentration
Why SNHU For Your Entrepreneurship Degree Concentration
Flexible
With no set class meeting times, you can learn on your schedule and access online course materials 24/7.
Affordable
As part of our mission to make higher education more accessible, we're committed to keeping our tuition rates low. In fact, we offer some of the lowest online tuition rates in the nation.
Prior coursework could also help you save time and money. SNHU's transfer policy allows you to transfer up to 90 credits toward your bachelor's degree and 45 credits for an associate degree from your previous institutions—that means you could save up to 75% off the cost of tuition. You could also save time and money by getting college credit for previous work experience, or by taking advantage of military discounts and employer tuition assistance if available to you.
Respected
Founded in 1932, Southern New Hampshire University is a private, nonprofit institution with over 160,000 graduates across the country. SNHU is accredited by the New England Commission of Higher Education (NECHE), a regional accreditor, which advocates for institutional improvement and public assurance of quality.
Recently, SNHU has been nationally recognized for leading the way toward more innovative, affordable and achievable education:
U.S. News & World Report named SNHU the 2021 Most Innovative University in the North and one of the nation's "Best Regional Universities"
Awarded the 21st Century Distance Learning Award for Excellence in Online Technology by The United States Distance Learning Association (USDLA)
A $1 million grant from Google.org to explore soft skills assessments for high-need youth
Network
At Southern New Hampshire University, you'll have access to a powerful network of more than 300,000 students, alumni and staff that can help support you long after graduation. Our instructors offer relevant, real-world expertise to help you understand and navigate the field. Plus, with our growing, nationwide alumni network, you'll have the potential to tap into a number of internship and career opportunities.
93.6% of online students would recommend SNHU (according to a 2022 survey with 17,000+ respondents). Discover why SNHU may be right for you.
Expanding access to quality higher education means removing the barriers that may stand between you and your degree. That's why you can apply at any time and get a decision within days of submitting all required materials:
Completed free undergraduate application
Prior transcripts, which we can retrieve at no cost to you
Test scores are not required as part of your application
Acceptance decisions are made on a rolling basis throughout the year for our 6 (8-week) undergraduate terms.
If you're ready to apply, follow these simple steps to get the process going:
If you have questions or need help filling out your application, call 1.888.387.0861 or email enroll@snhu.edu.
Learn What You Need to Know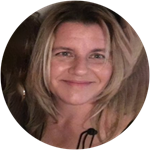 Dr. Bernice Bain, associate dean
"The curriculum addresses key entrepreneurial functions including creation of a business plan and the analysis of small and medium business entrepreneurial opportunities based on financial, market, legal and operational factors."
Courses & Curriculum
SNHU offers many benefits to the budding entrepreneur. Some of these benefits include in-depth coursework, expert instruction from experienced faculty, transfer-friendly programs with up to 90 undergraduate credits for bachelor's degrees, networking opportunities, small business courses online and student support in the form of academic and career advisors who will help guide you on your journey to your degree.
"The Business Administration concentration in Entrepreneurship course content is designed for learners with entrepreneurial passions and goals of small to medium business ventures. It provides an introduction to various functional business areas from an entrepreneurial lens," says Dr. Bernice Bain, associate dean for business programs at SNHU.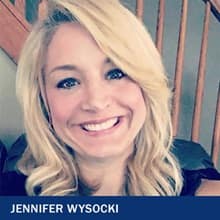 In this online business degree program, so you can be ready to turn your passion into a profit.
As the owner of a 365-acre farm, the ability to balance school, work and family was what set SNHU apart from other programs for Jennifer Wysocki '21. "I am so proud of myself for being a full-time mom, homeschool teacher to my two middle schoolers, owner and operator of our farm (Royal Crest Farm) and full-time student who was just invited to National Honor Society," said Wysocki.
Curriculum Requirements & Resources
Business Core
Business programs require learners to complete the Business core program, which includes a variety of business-specific courses. This program focuses on 10 core competencies to prepare you for success wherever you go.
General Education
All undergraduate students are required to take general education courses, which are part of SNHU's newly redesigned program, The Commons. The goal of The Commons' curriculum is to empower you with some of the most in-demand skills, so you can succeed not only in your academic career, but in your personal and professional life too.
Technology Resources
We provide cloud-based virtual environments in some courses to give you access to the technology you need for your degree – and your career. Learn more about our virtual environments.
Earn Math Credits
Save time and tuition with our Pathways to Math Success assessments. Depending on your scores, you could earn up to 12 math credits – the equivalent of 4 courses – toward your degree for less than $50 per assessment. For additional information, or to register for a Pathways to Math Success assessment, contact your admission counselor or academic advisor today.
List of Courses
Courses May Include
BS in Business Administration Entrepreneurship Online
BUS 307
Business Law II
The study begun in Business Law I continues as the topics of commercial paper, real and personal property, creditors' rights and bankruptcy, agency, business organizations, estate planning and government regulation of business are explored.
OL 215
Principles of Management
This course is designed to examine the fundamentals and principles of management in order to develop an understanding of management in any formal organization. Special attention is paid to planning and decision-making. International management is also covered. Writing Intensive Course.
OL 317
Small Business Management
The problems involved in starting and operating a successful small business, selecting the location, determining how to borrow money, budgeting and credit are discussed.
OL 320
Entrepreneurship
This course focuses on the factors that contribute to the personal success of entrepreneurs and affect successful entrepreneurship. Entrepreneurship is also studied. Case studies, contemporary readings and simulations are used.
OL 321
Business Plan Preparation
Students will prepare, either individually or in teams, a comprehensive business plan for a new venture.
Total Credits: 120
Minimum Hardware Requirements
| Component Type | PC (Windows OS) | Apple (Mac OS) |
| --- | --- | --- |
| Operating System | Currently supported operating system from Microsoft. | Currently supported operating system from Apple. |
| Memory (RAM) | 8GB or higher | 8GB or higher |
| Hard Drive | 100GB or higher | 100GB or higher |
| Antivirus Software | Required for campus students. Strongly recommended for online students. | Required for campus students. Strongly recommended for online students. |
| SNHU Purchase Programs | | |
| Internet/ Bandwidth | 5 Mbps Download, 1 Mbps Upload and less than 100 ms Latency | 5 Mbps Download, 1 Mbps Upload and less than 100 ms Latency |
Notes:
Laptop or desktop?  Whichever you choose depends on your personal preference and work style, though laptops tend to offer more flexibility.
Note:  Chromebooks (Chrome OS) and iPads (iOS) do not meet the minimum requirements for coursework at SNHU. These offer limited functionality and do not work with some course technologies. They are not acceptable as the only device you use for coursework. While these devices are convenient and may be used for some course functions, they cannot be your primary device. SNHU does, however, have an affordable laptop option that it recommends: Dell Latitude 3301 with Windows 10.
Office 365 Pro Plus is available free of charge to all SNHU students and faculty. The Office suite will remain free while you are a student at SNHU. Upon graduation you may convert to a paid subscription if you wish. Terms subject to change at Microsoft's discretion. Review system requirements for Microsoft 365 plans for business, education and government.
Antivirus software: Check with your ISP as they may offer antivirus software free of charge to subscribers.
University Accreditation
Southern New Hampshire University is a private, nonprofit institution accredited by the New England Commission of Higher Education (NECHE) as well as several other accrediting bodies.
Tuition & Fees
As a private, nonprofit university, we're committed to making college more accessible by making it more affordable. That's why we offer some of the lowest online tuition rates in the nation.
We also offer financial aid packages to those who qualify, plus a 30% tuition discount for U.S. service members, both full and part time, and the spouses of those on active duty.
| Online Undergraduate Programs | Per Course | Per Credit Hour | Annual Cost for 30 credits |
| --- | --- | --- | --- |
| Degree/Certificates | $990 | $330 | $9,900 |
| Degree/Certificates (U.S. service members, both full and part time, and the spouses of those on active duty)* | $693 | $231 | $6,930 |
Tuition Rates are subject to change and are reviewed annually. *Note: students receiving this rate are not eligible for additional discounts.
Additional Costs No Application Fee, Course Materials ($ varies by course)
Frequently Asked Questions
Can you get a bachelor's in entrepreneurship?
Not only can you earn a bachelor's in entrepreneurship, you can earn one online at your own pace, from a highly regarded and accredited business program.
In the business entrepreneurship degree program, you'll complete general education courses as well as major courses for a bachelor's in business administration. You'll then complete an additional 15 credits in courses designed specifically to prepare you for a career creating and managing small to medium-sized businesses.
By focusing on entrepreneurship, you can combine the functional areas of business, such as finance and accounting, human resources and marketing, into a specialized business focus. You'll also learn about business law, how to create a business plan and how to identify and overcome common pitfalls that most new businesses face.
All of this together can help prepare you to graduate and develop a new business of your own.
Is a degree in entrepreneurship worth it?
Earning an entrepreneurship degree really depends on you and your career goals. There are a lot of things to consider when it comes to starting your own business, if that's what you're interested in. From writing your business plan and finding funding for your small to medium-sized business, to choosing a name for your company and making it legal, a degree in entrepreneurship will prepare you for the road ahead. If learning about small business management and business law interests you, and if you seek a career developing and managing one or more small to medium-sized businesses, an entrepreneurship degree could be the right choice for you.
For Wysocki, SNHU's entrepreneurship concentration seemed like the "obvious choice" based on what she wanted to accomplish in her business. "Earning my degree has helped me understand the various components of running a nonprofit organization," said Wysocki. "I wanted my business administration degree to provide me with advanced knowledge and skills to run a successful farm and farm store operation with plans to expand in the near future."
One of the greatest benefits of earning a business entrepreneurship degree from Southern New Hampshire University is the opportunity to learn from faculty who are working professionals in the field. Every instructor has real-world, hands-on experience in the field of business entrepreneurship. They come to SNHU not only to teach course material, but to help each student succeed in the field of business.
What is the best degree for an entrepreneur?
We highly recommend earning a Bachelor of Science in Business Administration with a concentration in Entrepreneurship. This degree can provide the foundation you need to succeed with courses in economics, statistics and writing. You'll also learn about human resources, finance and marketing for business.
Each class is taught by experts in the field. You'll also have the opportunity to customize your degree with additional courses specific to entrepreneurship. You can explore topics such as small business design and management, business law and accounting for small to medium-sized businesses.
An online entrepreneurship degree allows you to customize your learning experience. You'll have the chance to learn how to start and run a business from the ground up. Planning, starting, operating and even protecting a business so that it can flourish are all aspects that are covered in studying for a business entrepreneurship degree.
Once you've completed your undergraduate studies, or, if you already have your bachelor's degree, you can further advance your education with an online MBA, which offers a master's in entrepreneurship concentration, or explore dozens of other career-focused online master's degrees.
How long is an entrepreneurship degree?
Most entrepreneurship degrees are part of a bachelor's degree in business or other related fields. Bachelor's degrees are typically 120 credits and could take up to 4 years to complete. If you've already completed some college-level coursework, you likely have credits that can transfer into your program. This can reduce the time it takes to complete your degree even more.
At SNHU, you'll work closely with our team of professional admission counselors to ensure that you receive the appropriate transfer credits for prior coursework. Academic advisors can also help you design the pacing for your degree so that your education suits your lifestyle.
The online format means you can complete your work whenever works best for you. You can even submit assignments any time, day or night, within each module, and you'll receive meaningful feedback and guidance from your instructor quickly.
What kind of job can I get with an entrepreneurship degree?
The beauty of a business entrepreneurship degree is that it can take you in so many different directions. You can chart your own path and create your own business opportunities.
This degree can help you strengthen your oral and written communication skills and analytical skills. It can also help you strengthen your knowledge of business law and finance. Because an entrepreneurship degree is so comprehensive, you can graduate with knowledge of marketing and human resources as well.
Some key professional roles you may want to consider with an entrepreneurship degree are:
Business owner or founder -

A degree in entrepreneurship lays the groundwork for owning a business. This could be a business that you conceive of and build from the ground up. You may want a business partner or choose to buy and manage an existing franchise. No matter what type of business you own, with an entrepreneurship degree, you can be ready to help that business thrive.

Business consultant - As an expert in the field of creating and managing small to medium-sized businesses, you may wish to advise others on strategy and planning for their own business ventures. You may develop expertise in writing business plans or marketing plans. Perhaps you want to focus on staff recruiting and management. Or, you may even offer comprehensive consulting services, pulling all these skills together to help others execute their own entrepreneurial vision.
Sales representative - Sales can be a dynamic and lucrative career, with opportunities in companies big and small. A good salesperson is an expert communicator – someone who can enjoy a long career helping to provide goods and services that others need to achieve their goals.
Operations manager - With a degree in entrepreneurship, starting as an operations manager would be a great foot in the door to the business world. An operations manager is responsible for making sure an organization runs properly. Operations managers tend to be big-picture thinkers and decision-makers who are excellent at time management, creating budgets, making sure orders are fulfilled on time, and ensuring the business has the tools and resources it needs to succeed.
Chief Executive Officer (CEO) - With experience and dedication, you could eventually earn this coveted title. Later down the line, if you were to move on to a mid to large-sized business, you could be responsible for developing a company's overarching mission and core values, as well as implementing short-term and long-term strategic goals.
What is a degree in entrepreneurship?
To study entrepreneurship is to study the functional areas of business. This includes accounting, finance, human resources and marketing. Then, add in the principles of business ownership. This includes business law, small business management, how to write a business plan, how to conduct market research and all aspects of creating and managing small to medium-sized business ventures.
To earn our accredited and highly respected online entrepreneurship degree at SNHU, you'd take courses in the areas of general education that help create the necessary foundation for a successful career in business.
You'd then focus on earning major credits in courses that cover topics such as accounting, finance and marketing. And 15 credits of coursework can build on your business skills, emphasizing the key principles of entrepreneurship.
SNHU allows you to be able to complete your coursework at your pace and on your schedule while learning from experts in the field of business.
Related Articles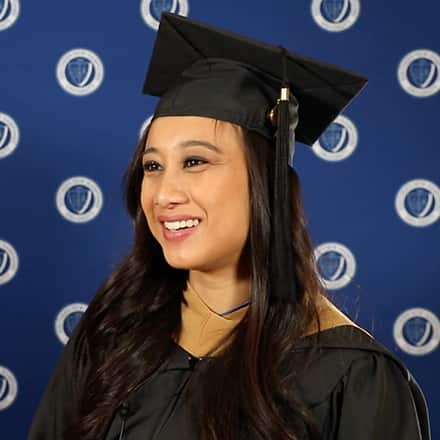 When Melanie Martinez '23MBA earned her Master's of Business Administration (MBA), she had a particular career path in mind. That's why she chose a concentration in music business. Thanks to her degree, now she's volunteering at a music company in Chicago and planning to move on up on the ranks.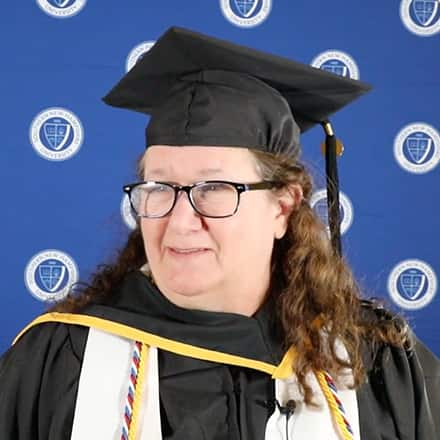 Pamela Judd earned an associate degree in business administration from SNHU while balancing work, kids — and 15 grandchildren. As the first person in her family to graduate with a college degree, she's hoping to serve as an inspiration to her family.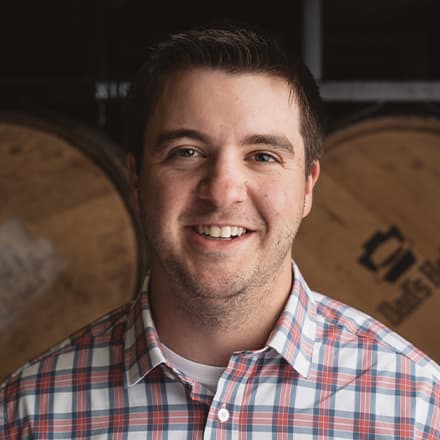 Stephen Hearn wanted more than his bachelor's degree. He wanted to become a Certified Public Accountant, so he looked for a "reputable" business school and found SNHU's master's in accounting program. 
References
Sources & Citations (1, 2, 3)
1U.S. Small Business Administration, What's New in Small Business PDF, on the internet at:
https://cdn.advocacy.sba.gov/wp-content/uploads/2022/08/30121338/Small-Business-Economic-Profile-US.pdf (viewed Jan. 18, 2023)
Cited projections may not reflect local and/or short-term economic or job conditions and do not guarantee actual job growth.
2Forbes, The 8 P's of Entrepreneurship, on the internet at https://www.forbes.com/sites/ninaangelovska/2018/10/10/the-8-ps-of-entrepreneurship/#30fef35414f5 (viewed Jan. 18, 2023).
3U.S. Bureau of Labor Statistics, Occupational Outlook Handbook, on the internet, at https://www.bls.gov/ooh/business-and-financial/home.htm (viewed Oct. 27, 2022). Cited projections may not reflect local and/or short-term economic or job conditions and do not guarantee actual job growth.