How to Become an Accountant: Telling Stories with Numbers
So you want to be an accountant. Good choice. Thanks to globalization, a strong economy and complex tax regulations, accounting is one of the finance world's most in-demand fields, with 10% job growth projected through 2026, according to the U.S. Bureau of Labor Statistics.
But with high demand and good income potential, it's also a competitive field. How much do accountants make? In 2017, the median annual salary for accountants and auditors was $69,350.
Of course, these numbers tell only part of the story.
How do you pursue an accounting career path and succeed at it? Earning your degree is the best place to start. Once you graduate, you can go on to obtain certification as a Certified Public Accountant (CPA) or Certified Management Accountant (CMA). If you decide to pursue an advanced degree, you can open up your job prospects and income opportunities even further.
Accountant Education Requirements
Whether you follow a traditional path as a public accountant or choose a specialty like financial accounting, you can't go wrong with an accounting degree. Your options range from a bachelor's in accounting or accounting finance to specialized programs such as a bachelor's in accounting with a focus in forensic accounting.
Not sure you're ready to commit to a full degree program? Consider an associate degree, which can help you meet the education requirements for entry-level positions like bookkeeping or lay the groundwork for further study.
While you pursue your degree, you'll also want to gain practical experience through an internship (non-credit or for-credit), connect with professional associations and network with alumni via social media.
"Accounting is a great major," said Mona Stephens, CPA, MSA (MS in Accountancy) and accounting faculty lead at Southern New Hampshire University (SNHU), "because there are so many options.
"Everyone's career path is a bit different," said Stephens. "It's easier if you already know what you want to do. Do you want to go into public accounting, work within an organization as a management accountant, do taxes, work in government or a nonprofit, be an auditor?
"I started as an auditor for a county," she said, "then spent the next 25 years working in local government."
What Does an Accountant Do?
That's changed a lot over the years. The bean counters of the past now use cutting-edge technology and data to tell stories with numbers.
"The overall purpose of accounting is to tell the financial story of an organization (or individual) to allow for informed decision making," Stephens said.
"While the purpose of accounting hasn't changed since I first became one, the tools we use and skill sets we need have changed," she said. "Accountants now need to have good communications skills, technology skills and the ability to analyze large amounts of data."
Common Types of Accounting Jobs
Accountants do much more than prepare tax returns, and CPAs are only one type. Here are just a few common titles:
Auditors review an organization's financial records. Within the auditing category are Information Technology Auditors, whose job is to check the accuracy and sources of the financial data in technology systems, and Internal/External Auditors, who ensure proper use of financial resources and look for ways to reduce waste.
Financial accountants do the requisite financial reporting to prepare statements for shareholders, creditors, potential investors and the general public. Financial accounting has a hand in improving an organization's fiscal position.
Government Accountants maintain and prepare government records or those of private businesses that interface with government entities.
Public Accountants audit and prepare tax returns for companies, government entities or individuals. Many work for large accounting firms and go on to open their own agencies. Some have specialties, such as forensic accounting.
Management accountants help company management with budgets, cost analysis and strategic planning. Management accounting often involves making recommendations to streamline operations and drive business decisions.
Tax accountants prepare taxes and do income taxation planning for individuals, corporations and partnerships.
Soft Skills and Success in Accounting
According to Stephens, the better your soft skills, the better your chances of success. And communication and teamwork are key.
"It's very important for accountants to be able to effectively communicate and work with non-accountants," she said.
The best accountants also possess a strong work ethic, attention to detail, excellent organizational skills and a knack for solving problems.
Stephens summed it up this way: "My favorite part of the job is figuring out the story the numbers are trying to tell us and then telling that story to others, so we can make good decisions."
Stephens said if she were starting out in accounting today, she would take courses in data analytics. "Big data and technology are changing what we do. And newer technologies are doing many of the manual tasks we used to do. Now accountants add value by extracting and interpreting data, then helping others make useful decisions based on the data."
Switching to Accounting
Thinking about a career change? Christie Conticchio, who earned her MS Accounting online through SNHU in 2014, has some advice. She transitioned to accounting from teaching middle school by taking her time, staying disciplined and keeping faith in her convictions.
"It took me about 4 1/2 years to get my master's, because I was working full time as a teacher," she said. "Because of my demanding schedule, I could only manage one a class at a time. But that also helped me do better.
"It was definitely hard to be working one career while knowing I was going to eventually transition to another," she said. "But deep down I knew it was going to pay off."
Although there are many avenues you can take with an accounting major, Conticchio recommends "gaining experience in the branch you feel confident," either through internships or interdepartmental moves.
"If you don't know what that is yet, start with your classes," she said.
Prospects are good no matter which type of accounting you pursue. However, "the growth areas now are in financial (data) analysis and regulatory compliance, in addition to staff accountants," said Stephens. "And as the economy grows, opportunities for accountants naturally grow."
Betty Egan '17 is a freelance copywriter with 25+ years of experience across a diverse spectrum of industry sectors, including higher education. She lives and works remotely from the mountains of northern New Hampshire. Connect with her on LinkedIn.
Explore more content like this article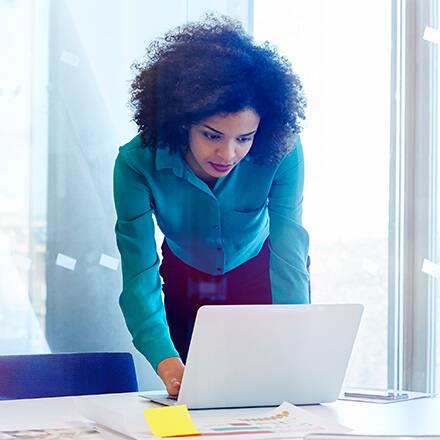 October 05, 2021
A business administration degree is a broad program that prepares you to tackle today's toughest business challenges and contribute to the bottom line of any organization in the areas of accounting, finance, human resources, marketing and more.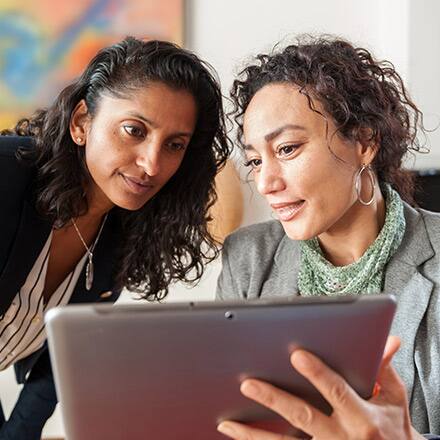 October 01, 2021
You know you want to take your career to the next level, and you're ready to get down to business with a master's degree. Here are 10 reasons why earning an MBA might make sense for you.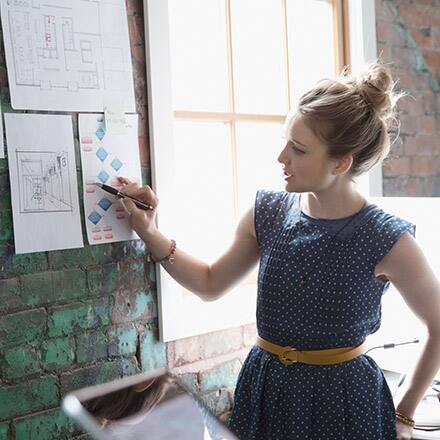 September 24, 2021
Six Sigma is a structured, data-driven strategy to analyze a process, determine where errors occur, then minimize or eliminate those errors. Learn about Six Sigma certification, jobs and more.