Shapiro Library supports all SNHU students whether they are online or on campus. Using innovative services and technologies, the library delivers information and instruction necessary for academic success and lifelong learning.
Shapiro Library provides online access to and instruction on leading business, science, education, arts and sciences databases. This selection of over 250 databases contains full-text journals, magazines, reports and newspapers chosen to support the curriculum.
In the off chance you need an article or book not available in one of our online databases, Shapiro Library's Interlibrary Loan and Document Delivery will obtain your request and send it electronically or via U.S. mail (for those students living outside of Manchester, NH).
Need help conducting research? Contact one of our professional librarians via phone, email or chat and start your own personal research session.
For students who use the main campus, Shapiro Library moved into the Library Learning Commons building on September 2, 2014. In addition to housing library services, the Library Learning Commons also includes an IT help desk, The Wolak Learning Center, the Zachos Commons Café, and the Innovation Lab and Makerspace. This 50,000 square foot, $18 million building is located at the center of campus and provides a beautiful state-of-the-art facility for students to conduct their academic work.
Library Mission Statement
The mission of Shapiro Library is to promote successful academic careers and lifelong learning through the delivery of information and instruction using innovative services and technologies.
Library Hours
View hours, events, and book a group study room here.


Library Faculty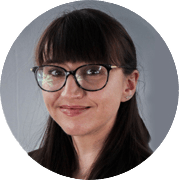 Anaya Jones
Assistant Professor, eLearning Librarian
Anaya Jones joined SNHU in 2018 as an eLearning librarian and an assistant professor. She most recently served as information literacy librarian at Mary Baldwin University in Virginia. Her accomplishments there include building a searchable skill library, for which she created informational videos for students who needed assistance learning prerequisite material for their quantitative classes and coordinating term length information literacy instruction.
Jones earned her MS in Library and Information Science from Drexel University and her BA in English, magna cum laude, from Mary Baldwin University.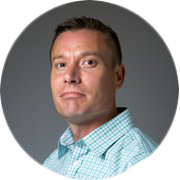 Brian Ryckman
Associate Professor / Reference-Instruction Librarian
Prior to joining Southern New Hampshire University as an Assistant Professor and eLearning Library, Brian Ryckman served as a Reference and Instructional Librarian at Nova Southeastern University. During his time at Nova, Ryckman found that library technology was an increasingly important area of focus. He offered specialized instruction in EndNote software and APA citation style, and frequently created online tutorials, help sheets, and library guides using platforms like Libguides and WordPress. Ryckman also served on several committees at Nova, including the Online Media Committee and Website Redesign Committee.
Before joining Nova Southeastern University, Ryckman was the Library Director for Baker College of Owosso, where he was provided leadership and vision for library and campus projects. Ryckman devised and oversaw student-learning outcomes for library instruction sessions, and used his expertise to oversee the collection department and its budget.
Ryckman has also served as an Off-Campus Librarian for Central Michigan University, an Assistant Librarian for Grand Valley State University, and a Reference Librarian, once again for Baker College. He obtained his Master of Library Science degree from Wayne State University in 2006, and his Bachelor of Arts degree in French from Western Michigan University in 2001.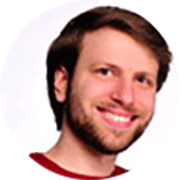 Christopher Cooper
Associate Professor / Digital Initiatives Librarian
Chris Cooper has worked at the Shapiro Library since 2005 and in his current role as digital initiatives librarian since 2011. He manages the university's digital repository, the Academic Archive, and also works with the university's physical archives. Prior to coming to SNHU, Cooper held positions at Bates College and in the Art History Department at University of Massachusetts, Amherst.
Cooper majored in Art History and received his Bachelor of Arts from Bates College, his Master of Arts with a 20th Century American and European Art specialization, and his MSLIS from Syracuse University.
Cooper has done presentations including "Current Generation Video Games and Consoles," "E-Books at the Shapiro Library," and "Kindles at the Shapiro Library." He is a member of the American Library Association and New England Library Association.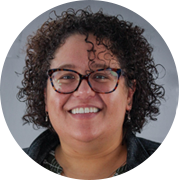 Heather Blicher
Assistant Professor, E-Learning Librarian
Blicher joined SNHU in 2018 after spending 4 years as the Online Learning Librarian for Northern Virginia Community College. During her time at NOVA, Blicher developed library services for a large distance learning program using the LMS to streamline and sustain an embedded librarian program, create digital learning objects, and advocate for the use of open educational resources (OER) through faculty programming and workshops. Her previous work experience includes time as Reference and Instruction Librarian and interim Coordinator of Library Services at Tidewater Community College where her leadership supported integrating student success initiatives with library services. In addition, Blicher worked for several years as a Teen/Youth services librarian in Virginia and North Carolina public libraries.
Blicher earned a Bachelor of Arts in English from Virginia Wesleyan College and a Master of Science in Library and Information Science from Florida State University. She also completed post-graduate coursework in Educational Technology from James Madison University. Blicher has been an invited presenter on the topics of OER and distance librarianship for local and national audiences and is the 2017 recipient of the Distance Learning Librarianship Award presented by the Distance Learning Section of the Association of College and Research Libraries.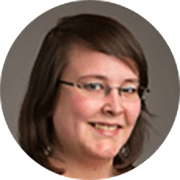 Jennifer Harris
Associate Dean for Library Systems and Emerging Technology, Associate Professor
Jennifer joined SNHU in 2013 as an emerging technology and systems librarian. Harris provides leadership in building staff awareness of new and emerging technologies to improve library services and workflows. This position provides oversight and planning for library systems, and manages the library's Innovation Lab and Makerspace.
Prior to SNHU, Harris was the systems administrator and teaching librarian at Mercyhurst University where she managed the library's systems and served as an information literacy instructor.
Harris received her Bachelor of Arts in English from Edinboro University of Pennsylvania and her Masters of Science in Library Science from Clarion University of Pennsylvania.
Harris was previously a book reviewer for Library Journal where she wrote reviews in both print and in e-Book format, on topics including science fiction, literature, history, religion, and political science.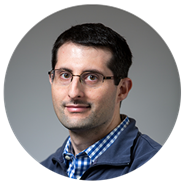 Joshua Becker
Information Literacy & Assessment Librarian | Associate Professor
Joshua joined SNHU in 2015 as an information literacy and assessment librarian and assistant professor. He previously held the position of information literacy librarian at Western New England University's D'Amour Library.
Becker received Bachelor of Arts degrees in English and History from the University of Massachusetts-Amherst, a Master of Arts in Teaching from Boston University, and a Master of Library and Information Science from University of Illinois at Urbana-Champaign, Urbana, Illinois.
Becker's presentations include ACRL (Association of College and Research Libraries) 2013 Biennial Conference. Moderated Roundtable Discussion: Partnering with Faculty in a Student's Major: Successfully Promoting IL Instruction in the Disciplines.
Professional memberships include American Library Association and American College and Research Libraries.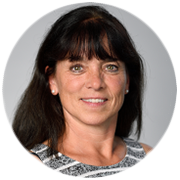 Karin Heffernan
Associate Professor / Reference-Instruction Librarian
Karin Heffernan joined SNHU in early 2016, bringing with her over a decade of library experience. Most recently serving as a Reference and Instruction Librarian at the respected Danforth Library at New England College in Henniker, NH, Heffernan also spent time as a Library Assistant at Proctor Academy's Lovejoy Library in Andover, NH.
Heffernan holds degrees from a number of institutions, including a BA from Middlebury College, a Master of Library and Information Science from the University of Rhode Island GSLIS, and a Master of Education from the Harvard Graduate School of Education.
Over the years, Heffernan has been active within a variety of extracurricular fields, including athletics, performing arts, event planning, and volunteer work. Even before holding a formal role, Heffernan spent years volunteering with the Tracy Memorial Library in New London, NH, designing and teaching a wide variety of programs designed to engage both children and adults.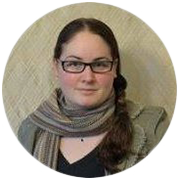 Shana M. Chartier
Reference and Instruction Librarian / Associate Professor
Reference and Instruction Librarian and Assistant Professor Shana Chartier joins SNHU with over five years of experience in campus libraries. Since 2012, she has served as an education resource librarian for Rivier University in Nashua, NH. Prior to that, she spent a year at Rasmussen College as a campus librarian.
Chartier has literary knowledge that goes far beyond the library. She is a published author, and her debut novel "Past Lives" was published in November, 2015. She also has extensive experience producing web content, including social media and blog postings. Among other things, she has produced guest blog posts on parenting for "The Today Show" and written several pieces for the Chicago Examiner.
Chartier earned a B.A. in Political Science from The University of New Hampshire in 2008, as well as an M.S. in Library and Information Science from Simmons College in 2010.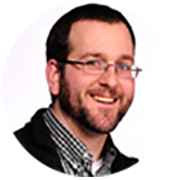 Steve Robichaud
Associate Dean, Collections, Access and Facilities
Steve Robichaud has served as the Technical Services Librarian at Shapiro Library since 2008. He previously held positions at Clemson University and Fitchburg State University. He received his BA from Fitchburg State University and his MLIS from Simmons College.
Robichaud oversees the daily operations of the Technical Services Department, including acquisitions, cataloging, government documents, periodicals and the physical processing of library materials.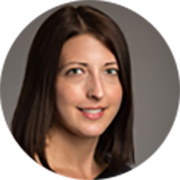 Trisha Prevett
eLearning Librarian | Associate Professor
Trisha has worked at the Shapiro Library since 2014 and has been embedded in SNHU Online since July 2017. She focuses on integrating Shapiro Library resources and principles of information literacy into the SNHU curriculum and supporting student success with research processes. Prevett also teaches general education courses for SNHU Online. Prior to 2014, Prevett was a reference librarian at Nova Southeastern University. Prevett received her Bachelor of Arts in English/Secondary Education from Merrimack College and her Master of Library Science and Information Studies with a concentration in Information Literacy from the University of Rhode Island. Professional affiliations include: the American Libraries Association, Association of College & Research Libraries Distance Learning and Instruction Section and EDUCAUSE.