Forensic Anthropologist Cultural Anthropology
Like many, Heather York began college with the pursuit of one degree but soon found her sights set on new areas of exploration as her academic world expanded. She switched from an English major to political science and began considering history as well. It would be a single course midway through her sophomore year that would change the course of her studies for good and set her on the path to her career. That course was Cultural Anthropology-a subject she would one day be teaching online at Southern New Hampshire University.

"I had never dreamed there could be a field that encompassed so many of my interests: science, history, religion, language, gender roles and economics," said York. "I changed my major that semester and never looked back."
A Chance Meeting Leads to a New Career Path
Looking forward, she envisioned working for a nonprofit in a role that allowed her to use her anthropology background but "not in an explicitly academic way," she said. York made her way to New York City, where she lived for a few years, but did not find work in the nonprofit world with a livable wage. She moved back to Oklahoma City to care for her mother, who was diagnosed with terminal cancer. Shortly after her mother's death, something happened that led York back to school and, ultimately, to new opportunities that she hadn't imagined before.

"I had a chance meeting with the famous forensic anthropologist, Clyde Snow, in a coffee shop," she said. "My husband, at that time, was a journalist who had written several features about Clyde, and he introduced us."

York spent a few hours with Snow, learning how he used his anthropological knowledge to help identify people who were killed during humanitarian crises. "I decided I had found my calling," she said. "Clyde told me I would need to go back to graduate school in biological (physical) anthropology, so I went home that day and started researching programs."
Speaking for the Silent, Making a Difference for the Living
Human rights-oriented forensic anthropology was of particular interest at this point. "I wanted to use my specialized knowledge in identifying human remains and documenting trauma to help modern living families of the murdered find justice and closure," York said. "I also wanted to do my part to make sure human rights abuses were brought to light for the whole world to see."

Using her education to make a difference for those who might still be searching for answers many years after a loved one was murdered or disappeared was important to York. She certainly isn't alone in that desire to make the difference.

"Many forensic anthropologists are drawn to this field because they want to help solve criminal cases," she said. "In human rights work, this is done on a larger scale. The victims we identify may be more 'anonymous' due to their sheer numbers, but the impact we can have on international perceptions of human rights and war crimes is significant and far reaching."

According to York, the primary goal in this type of work is to identify the individual(s) to try to understand the manner in which they died. "We want to give a 'voice' to someone who might otherwise never have one, to tell us who they were, what was done to them, and sometimes who the perpetrator might have been," she said. "This information can provide evidence to convict or exonerate defendants. Even more importantly, it gives family members the chance to know the fate of their loved ones and to understand what happened to them."
How New Technology Fosters Greater Accuracy and Efficiencies
Forensic anthropology is a continually evolving field, as techniques for determining age, sex and health status from skeletonized remains are refined constantly. "Hand-held GPS devices were just beginning to make their appearance when I started working in this field," said York. "Now, everyone carries a GPS-enabled device in his or her pocket."

She said lab techniques like DNA analysis allow for more accurate, efficient and inexpensive assessments of identity, while nutritional analysis enables the understanding of the health status of people who were held in captivity prior to their deaths. "Satellite imagery can help us locate mass graves, even in very remote or otherwise inaccessible areas," York said.
In the Field
York's used these tools and more throughout the projects she's been involved with around the world. She worked as a Section 106 compliance archaeologist during her time as a graduate student, ensuring requirements were met related to Section 106 of the National Historic Preservation Act, while also reviewing requests to build on land that might contain significant remains or artifacts. "Some projects were given a pass pretty easily, provided they weren't near any known sites or sitting on a likely spot (like a cliff overlooking running water)," she said. "In other cases, I would truck out to the hinterlands to do a walking survey, digging post holes every once in a while to spot check for artifacts or remains."

York's master's thesis took her to the Spiro Mounds site in Oklahoma, for a study of human remains. "In addition to a vast collection of artifacts, the nine excavated mounds at Spiro yielded burials that are as recent as AD 1450, although most date from AD 900-1350," she said. While most of the artifacts were extensively studied, human remains were not. York said the major finding from this site was that the people who lived there, both men and women, were far healthier than would have been expected for that time and place. "This corroborated the archaeologists' hypothesis that the Spiro site was an important religious and economic hub, and the people who lived there were provisioned from outlying areas," she said.

Upon completion of her master's degree, York took two years off to work in Bosnia-Herzegovina for Physicians for Human Rights in its Forensic Assistance Program. "There, I monitored and assisted in the recovery and identification of hundreds of victims of the 1992-1995 Bosnian War," she said.
The Pig Dig: A Forensic Learning Experience
All of this set the scene for a unique learning experience, created by York and Linda Spurlock, an adjunct instructor in anthropology, when the former was a student in an anthropology Ph.D. program. With offices next door to each other, the two became good friends who shared an interest in forensic anthropology. "Shows like 'Bones' and 'CSI' were just becoming popular, and students were asking for a forensic course," said York. "We had long talked about the possibility of creating a full-scale mock crime scene for students in our department." She and Spurlock decided to create an undergraduate project in which they would stage a mock crime scene that would seem as realistic as possible. Thus, "The Pig Dig" was born.

"We brainstormed and got creative with our 'back stories,''' York said. "From there we bought pig carcasses, dressed them according to the stories we'd written, and then proceeded to traumatize them according to how we had envisioned their murders."

When the duo buried the pigs, "We really tried to get inside the minds of the perpetrators to guess what decisions (and mistakes) they would have made," she said. The project took many months of planning, particularly as it was necessary to allow the pig carcasses time to decompose properly.

"The course was a resounding success," York said. "Our students were able to recreate the crime with remarkable accuracy-they did far better than we could have hoped."

What was particularly fascinating was exposing the students to the challenges of forensic recovery of remains firsthand, given that textbooks and videos don't allow for the full picture of many of the considerations and unpleasantness involved.

According to York, students had to think about the investigation in a very holistic way:
What had their informants told them and how would that guide their investigative approach?
How would they retrieve and catalog exposed, unburied evidence?
What skeletal elements and evidence did they unearth, and how was it positioned?
How could they excavate the remains while preserving evidence?
How would they reconstruct the crime, including the sequence of events that led up to the death, from the evidence and injuries they documented back in the lab?
How would they present their findings?
Instructor's Real Life Experiences Enhance Real Learning for Students
As an adjunct instructor social sciences team lead at SNHU, York currently teaches Introduction to Cultural Anthropology and Human Origins and Evolution. What she especially loves about teaching others about anthropology is "the surprise students so often express at learning that the rest of the world really isn't as exotic as they thought."

"Anthropology really teaches us the ways in which we're the same, even though it does that through the medium of exploring ways in which we're different," she said. "I also love showing students that other cultures think we're just as strange and exotic as we might think they are."

York hopes students will come away with the ability "to always step back before passing judgment on other cultures' ways of doing things and realize that they do them for a reason. We can't think about other cultures as something we Americans need to 'fix.' Rather, they're a part of what make this world an endlessly fascinating place in which to live."
Pamme Boutselis is a writer and content director in higher education. Follow her on Twitter @pammeb or connect on LinkedIn.
Explore more content like this article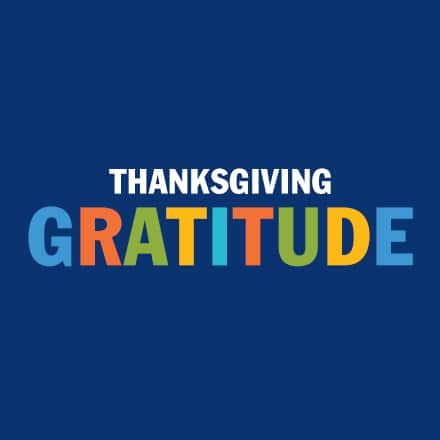 Dear Past Me: Thanksgiving Gratitude to My Past Self
November 27, 2019
The core of Thanksgiving is gratitude - to our loved ones, to ourselves, to the beauty of life and new experiences. SNHU faculty and staff were asked this question: If you had a chance to thank your younger self for something you did, what would it be and why? Here's what some had to say.
Global Citizens Circle Addresses Civility in Politics
November 25, 2019
Two political veterans visited Southern New Hampshire University to discuss the current state of political conversation in America and how having difficult conversations can still be beneficial.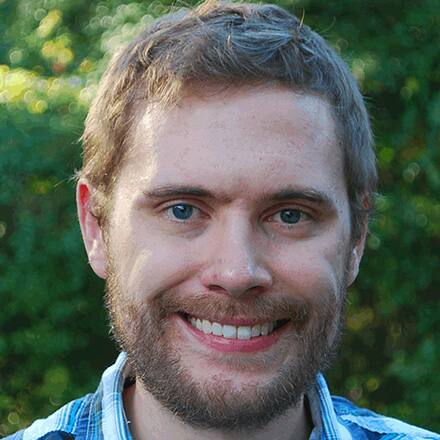 Creative Writing Faculty Jacob Powers: A Faculty Q&A
November 22, 2019
Jacob Powers' passion for writing was ignited when Kurt Vonnegut taught him that breaking the rules of writing can be the key to a great story. Recently we asked him to share his thoughts about teaching, the importance of education and more as part of SNHU's Faculty Spotlight series.