SNHU Alumni Join Forces at Howe, Riley & Howe Accounting Firm
When Jason Gagnon graduated with a bachelor's in accounting in 2011 and joined a Manchester, N.H. certified public accounting firm, he became part of a still-active tradition at the company: tapping Southern New Hampshire University's senior class for accounting talent.
Howe, Riley & Howe Certified Public Accountants is the largest accounting firm headquartered in New Hampshire and for close to a decade has hired accounting graduates from the university every year to fill its growing ranks, according to Kyung Kim, an alumna and partner at the firm. "They're very hard-working students," Kim said. "Academic performance isn't all we're looking for, but it is a good portion of it because, to me, for students, school work is their job."
Close to one-quarter of Howe, Riley & Howe's roughly 55 employees are alumni, which is fitting given SNHU's roots as a business and accounting school. Kim said Howe, Riley & Howe began working with the university several years ago when accounting professors were invited to meet with the firm's partners. The result has been a healthy relationship with both the SNHU Career Services and the accounting professors on campus. Each fall the company attends hiring events on campus. Kim said she reviews student resumes and then conducts interviews on campus. More formal interviews follow at Howe, Riley & Howe's offices for promising candidates.
Tracy Micali, assistant director of Career Development Services, said 19 students applied for a staff accounting and internship positions the firm posted recently and eight were interviewed. "We're a good talent pipeline for them," Micali said. "There's a very strong relationship there."
Gagnon said the partnership has worked well because the firm consistently finds strong candidates each year. "We've had good hires from SNHU. That's essentially it," he said. "They've worked out. They're well-rounded, in that they're social, they're able to talk to people, which is important in a client-service industry."
The relationship brings obvious benefits to university students, too, Beth Prieto, executive director of Career Development Services. In addition to job postings, Howe, Riley & Howe accountants are on campus regularly at job fairs, panel discussions and as guest speakers in accounting classrooms. Students can learn about the industry and what to expect post-graduation whether or not they're interested in working for the Manchester firm.
"It's a fantastic resource for our students to learn about the field, what the qualifications to be successful in that career are, learn what the work in that field looks like," Prieto said. "It's really a great learning opportunity for our students. It's also a great networking opportunity to find people who are interested in connecting with them."
Bryan Bouchard, co-chairman of the school's Accountancy and Taxation Department, said Howe, Riley & Howe and other local accounting firms are valuable partners in a practical sense because accounting students have to complete a 3-credit internship to graduate. There is also a program that allows students to earn 120 credits for their bachelor's degree and then stay on for an additional 30 credits, fulfilling the 150-hour requirement to take the Certified Public Accountant exam. Firms like Howe, Riley & Howe can be confident students in that type of program are committed to earning their CPA certification, he said.
"This relationship has been successful because I think both of us ... have a mutual respect for one another," Bouchard said. "They see that we are graduating students who are prepared for the rigor of public accounting.
"We appreciate their willingness to come to our events, meet with students and recruit our students," he said. "So via this connection, we are offering our students internships, jobs and a greater professional network."
The two organizations' cultures also share similar values, particularly a commitment to community service. Every partner in the firm sits on the board of directors at least one nonprofit organization, Gagne said, and the company participates in a number of volunteer opportunities throughout the year. "We encourage (employees) to participate and do what they can to give back to the community," Kim said. "And I think people like that."
The opportunity to volunteer can often be a deciding factor for students who have grown to value that part of their experience after four years on campus.
"It feels like this has been really successful because there's so much synergy in the culture of the two organizations. ... It really resonates very well with our students," Prieto said. "We value what they bring to the table, and I think they see great value in continuing the relationship with us, too."
Joe Cote is a staff writer at Southern New Hampshire University. Follow him on Twitter @JoeCo2323.
Explore more content like this article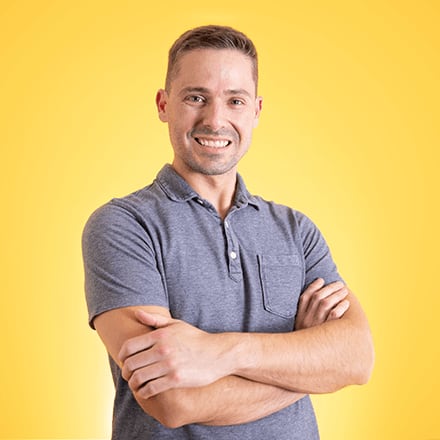 July 19, 2021
Blake Venable always knew he wanted to get his bachelor's degree, not only to achieve a personal goal, but to build on his already successful career. Working toward his degree in accounting, Venable is becoming more confident in himself and doing what he loves.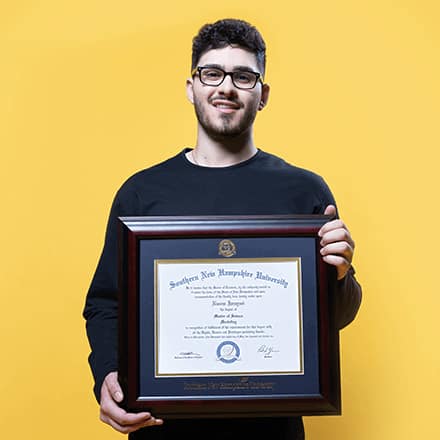 July 19, 2021
When Naeem Jaraysi '20G earned his bachelor's degree, he knew he wasn't done with school. He saw firsthand the importance and longevity of education and was determined to set himself up for a future of possibilities.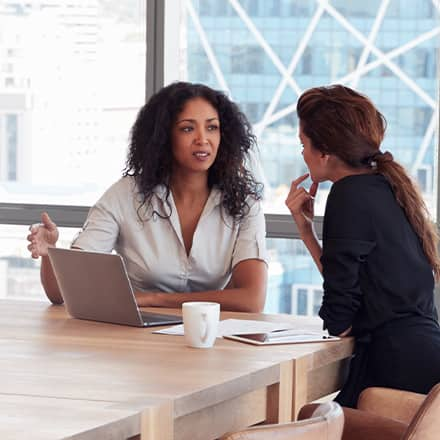 July 16, 2021
Human resources is an integral part of any organization, playing a key role in the strength and vitality of its workforce. While HR roles can vary, the overall goal of the field is the same: to support employee recruitment, retention, engagement and overall productivity.