My Internship Benny Diaz III
Benny Diaz III is a 2018 graduate of Southern New Hampshire University's BA in Creative Writing and English with a concentration in Screenwriting and a writer from Phoenix, Ariz. After working as an extra on commercials and movies including "The Kingdom," he studied film production at a local community college, where he developed an affinity for screenwriting. Benny's screenplays have placed in contests, such as Writer's Digest and StoryPros. He also enjoys writing coverage for fellow screenwriters. Diaz is a member of Sigma Tau Delta, the English Honor Society, and plans to complete a graduate-level screenwriting program in the future.
What brought you to SNHU?
Completing a four-year degree has been a goal of mine for a long time, so I am extremely proud to be finished. I had originally completed a two-year degree in graphic design at a local community college, but became interested in screenwriting after taking some additional courses. I wanted my undergraduate education to include screenwriting as a component, so when I began to research online universities, I read about SNHU. It was listed among other well-regarded screenwriting programs and seemed very affordable to me compared to other options. I really liked how the program could be completed in such a short period of time and was impressed by SNHU's ability to apply so many of my previous credits toward the degree. I was relieved to know that my past hard work was going to be recognized after all.
Tell us about your internship.
Over the past two terms, I participated in a writing internship for "Study Breaks," an independently run website and magazine written by college students. As part of the application process, each student is required to send in three writing examples and a list of article pitches for consideration. SNHU's coursework really aided me in my efforts. I was able to integrate ideas I had learned about literary criticism and thematic analysis to shape meaningful pieces.
I was thrilled to be accepted as an intern in September of 2017, just as the fall term was getting underway. I joined a small group of student writers, who met regularly with chief editor Mark Stenberg and web editor Raquel Alonzo, who led discussions about our pieces, allowing us to provide feedback and suggestions for each other.
Throughout the duration of the internship, we were each responsible for submitting a 1,000-word article and a list of pitches on a weekly basis. The real cornerstone of the internship, however, was researching and profiling accomplished students to be highlighted on "Study Break." This task allowed me to practice interviewing skills and learn how to integrate quotes effectively in my writing. Most of all, it encouraged me to get out and connect with remarkable students who are working to further their careers while also trying to make the world a better place to live.
I interviewed four up-and-coming student filmmakers for profile articles on the website. In the middle of my most recent interview, I came to an important realization: I would never have met these amazing students if it hadn't been for SNHU. The writing skills and abilities I developed over the course of my program allowed me to obtain and succeed in the internship.
How else has your bachelor's program helped you move toward your career goals?
The coursework within the SNHU program significantly improved my writing and encouraged me to get out there and network, especially with the last few publishing courses which require students to build a personal website and develop a social media presence. These are things I would never have done on my own. Once I got past the fear of having to promote myself and my writing, opportunities suddenly began to pop up for me. I felt confident enough to submit my first short story, "Dance with Me," to The Penmen Review, SNHU's online journal for creative writers. It was selected to be featured on the website alongside great work from many other talented writers. This accomplishment led me to apply to the writing internship.
With the help of SNHU and my internship, I've been able to better define my ultimate career goal of working professionally as a writer, whether it be through traditional publishing, producing web content, or screenwriting. I hope to someday take industry knowledge into an educational role, where I can share my passion for creativity and expression with others.
My "Study Breaks" internship provided me with a real-world experience of collaborating with an editing team and meeting regular deadlines. It allowed me to write about my interests, leading me to discover that storytelling through filmmaking and publishing is definitely a realm I would like to explore.
You've accomplished so much over the past year. What helped you along the way?
The greatest part is that I didn't have to do it all alone. Since day one, my academic advisor, Justine Herrmann, has been there to simplify the enrollment process for me. My career advisor, Andrea Rathbun, helped incredibly with my resume, cover letters, and applying for potential career opportunities. This collaborative support is something I didn't have when I attended a state university years ago. Perhaps this was one of the reasons I failed on my first try; SNHU has been my second chance. I would recommend this program at SNHU to anyone who is looking for a more personal online education with ample departmental support from beginning to end.
Explore more content like this article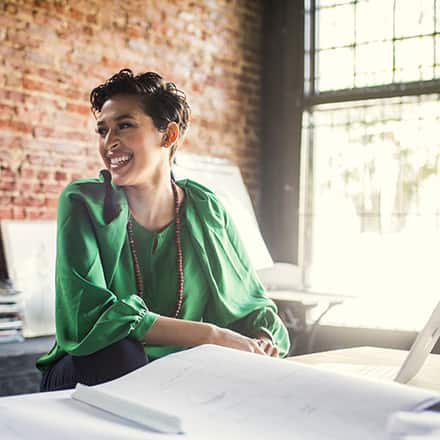 April 13, 2021
In today's evolving job market, having a bachelor's degree is a key credential to start and grow a career across many fields. But what jobs can you get with a bachelor's degree? We've compiled a list of potential bachelor's degree jobs in social sciences, liberal arts, science and technology.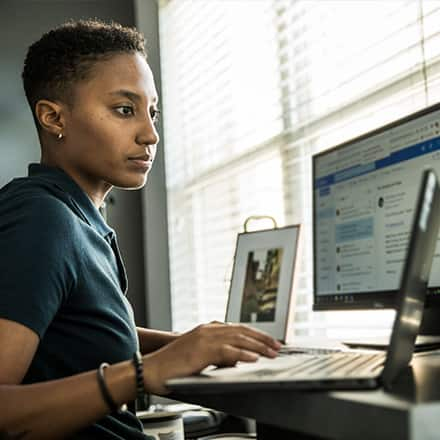 April 08, 2021
As technology advances help automate many current positions, how will this affect the future of work for job seekers? Will there be a need for a human component to manage this automation? What jobs will become obsolete, and what new positions might be created?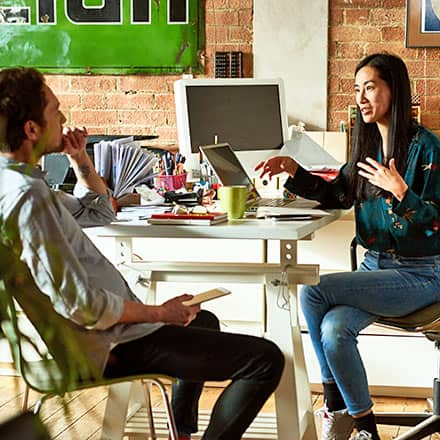 March 10, 2021
When done right, an informational interview can be an opportunity for both you and the person you're interviewing to make a meaningful, lasting professional connection.