Should I Go Back To School?
When you're ready to advance - or change - your career goals and improve your earning potential, a higher level of education may help you achieve greater success in your chosen field.
Deciding to return to school requires research to select a school and a course of study as well as assessing your financial situation. Though going back to school may be something you've always wanted to do, it's important to have more than your own determination and desire to support your decision.
Career Advancement and Increased Salary Potential
According to the U.S Bureau of Labor Statistics (BLS) 2016 Current Population Survey, earnings and employment potential both increase as educational attainment rises. Median weekly earnings for a person with a:
High School Diploma - $678
Bachelor's Degree - $1,137
Master's Degree - $1,334
Doctoral Degree - $1,623
Professional Degree - $1,730
The 2016 BLS survey notes that those with more education also have lower rates of unemployment: The unemployment rate for high school graduates is 5.4% compared with 2.8% for those with a bachelor's degree, and the rates continue to decrease for graduates with more advanced degrees.
Gather Salary and Growth Data on Your Career Prospect
It's a good strategy to research your employment potential using websites such as Glassdoor, PayScale, O+NET Online and the Bureau of Labor Statistics, so you have a better understanding of salary ranges for jobs with the degree you plan to obtain. Weighed against your costs for education, you'll be better able to decide if your degree of choice is your best option. The Occupational Outlook Handbook from the BLS includes data, resources and estimated salaries for the jobs that are the most appealing to you.
If you're already employed in your field, it can be informative to job shadow someone who's working at the level you aspire to achieve. Have targeted conversations with others in your network to learn from their experiences about what's necessary to move up the ladder.
Confirm Your Network Will Support Your Decision
One of the first steps is to discuss your plans with those who are close to you. If your family and friends have your back, managing the demands of a changed lifestyle will be easier to juggle.
Will others pitch in when you have a test to study for, or a paper is due?
Will your family be able to meet its household expenses if you are bringing in less income while you earn your degree?
Maybe you'll need to set up an area where you can study undisturbed.
Perhaps it will be necessary to reduce your involvement in social activities or community commitments.
If your significant others feel they are a part of your plans and goals, your path to a degree could be smoother. Getting your degree online makes it easier to fit the demands of work, school and personal life into a manageable schedule. If it's been a while since you've been a student, you could choose to begin your degree program by enrolling in just one course to fine-tune your ability to balance coursework with your existing responsibilities. Or, you may be ready to dive right in, full-time, and devote yourself to finishing your degree as quickly as possible.
Applying for Financial Aid
Once your "why" is clear, it's time to take a detailed look at your financial situation, both current and future. Here are some steps you can take to assess your eligibility for several types of financial aid:
Net Price Calculator: You'll need to find out how much your degree program will cost and determine your eligibility for financial assistance. By using a Net Price Calculator - which covers questions about you, your family and your overall financial situation - you can make an early estimate of your total annual cost and eligibility for financial aid based on both merit and need.
Free Application for Federal Student Aid (FAFSA): Begin the process of assembling a complete package of financial aid with this application. Assistance from federal, state, institutional and private sources includes grants, scholarships, loans and work-study employment.

This application covers all the financial aid programs covered by the federal government. It's based upon several requirements such as U.S. citizenship or noncitizen eligibility, satisfactory academic progress, a high school diploma or equivalent, good standing with other federal education loans, registration with the Selective Service (if applicable), and enrollment as a degree-seeking student. You'll need a transcript from any institution that you previously attended and information about your current financial picture, including income, debt, projected earnings/liabilities and current expenses. Your previous year's tax information will be needed to fill out this online application and once you complete the FAFSA, you may be asked for additional information to complete your application.

At the completion of the application process, you'll receive a Student Aid Report (SAR) that details your eligibility for financial aid.
Grants and Scholarships: Several types of grants and scholarships, which do not need to be repaid, may also be initially determined through the FAFSA. Each has specific requirements such as course of study, academic excellence, military service, athletic prowess, state of residence, undergraduate or graduate level studies, financial need and other areas of focus. Beyond grants and scholarships offered by a specific institution, there are many private scholarships you can explore to fund your education as well.
Tuition Reimbursement From Employers: Does your employer offer tuition reimbursement options and can you show how your advanced degree could benefit the company? This type of financial aid may be based on the grades you earn or include a commitment to stay with the company for a specified time period.
IRS Tax Benefits: You may also be eligible for educational tax benefits from the IRS for qualified education expenses. These could include deductions on your taxes, tuition savings accounts, tax-free scholarships and fellowships, student loan interest deductions, and exclusions for employer-provided educational assistance.
Financial aid and career counselors at your school of choice are ready to assist you with any questions you have as you work your way through this process.
Last But Not Least: Find Your Passion
Writing on Forbes.com, career coach and consultant Kathy Carpino said before going back to school you have to be crystal clear about what you want to do, both at work and in life. What makes you excited and pushes you forward?
"To know if going back to school is the right move for you, you need to become very clear on what you want in your life and work," Caprino wrote. "You also have to understand yourself intimately (what you're passionate about, and what motivates you to succeed, for instance) and evaluate your life and situation with eyes wide open."
Susan Bogle is a marketing and student recruitment specialist in higher education. Follow her on Twitter @Suze1776 or connect on LinkedIn.
Explore more content like this article
What is Experiential Learning?
October 09, 2019
By taking advantage of experiential learning opportunities such as internships and real-world projects with professional business partners, college students can develop the skills and experience they need to launch their careers.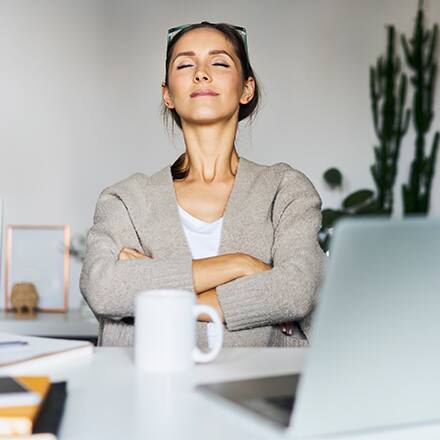 How to Practice Mindfulness
October 07, 2019
There are many ways to practice mindfulness. By incorporating a few simple mindfulness techniques into your daily routine, you can begin to reduce your stress and increase your happiness.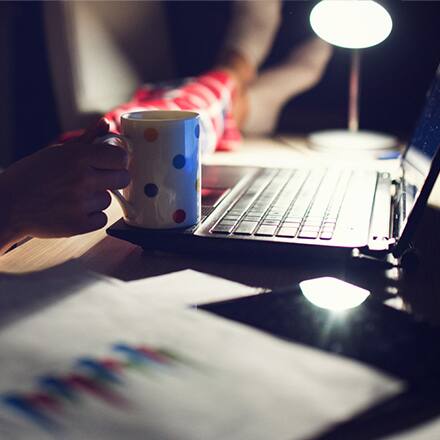 3 Tips on How to Balance School and Work
September 26, 2019
Spare time is at a premium in everyone's life. So how in the world does anyone make the decision to go back to school in the midst of all of those other competing demands on their time?