The Benefits of Getting an MBA
Even as the job and labor market booms, many people still recognize the benefits of investing in themselves by earning a Master of Business Administration (MBA) degree. From 2017 to 2018, applications to graduate business programs remained steady, according to the Graduate Management Admission Council (GMAC).*
"From a programmatic perspective, business remains the most popular field, especially for online college students, in part because of the job and career opportunities available for MBA graduates," said Dr. Kimberly Blanchette, executive director for online business programs at Southern New Hampshire University (SNHU).
And from the perspective of employers, at least in the U.S., the "demand for business school talent remains strongest for MBAs" as opposed to other business master's talent, according to the Corporate Recruiters Survey Report 2018 by GMAC.**
"When it comes to the professional value of earning an MBA, the driving factors usually include enhanced marketability, earning potential, transferability, domain knowledge and skill sets that are essential to the business environment," said Dr. Katie Carpen, associate dean at SNHU.
Benefits of an MBA
"An MBA program develops a person's critical, creative and strategic thinking all within the scope of starting, running or growing an organization," Carpen said.
In addition, she said, the coursework (which generally includes readings, lessons, projects and internships) of MBA programs often "integrate cross-cultural, geopolitical and systems knowledge" in order to help learners:
Identify and assess problems in order to find or create solutions
Make ethical, legal, sustainable and data-driven decisions
Operate and lead complex business environments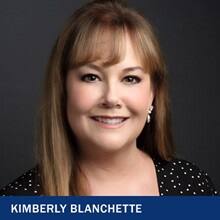 "In a program like ours, (students) can build their confidence as researchers and develop their academic voice, which in turn supports their professional or consultative voice," Blanchette said. In short, MBA programs instill and enhance the skill sets that industry expects from these graduates.
As a result, there are several benefits – personal, professional and financial – to getting an MBA. Let's look at a few of them.
An MBA is a Recognized Credential
An MBA from an institution accredited by the Accreditation Council for Business Schools and Programs (ACBSP) or other major accrediting body carries a certain prestige and reputation, one that is recognized around the globe. That's because graduates with an MBA are generally considered to be a master in understanding business, especially from a strategic leadership perspective.
According to Blanchette, "It's a respected credential that signals to employers a person's ability to look at business administration in a holistic, strategic manner while also understanding how the specific functional units work separately and together." Subsequently, MBA holders may then qualify for improved job prospects or increased pay.
An MBA Can Help You Advance or Change Careers
An MBA can give candidates a competitive edge in the marketplace and open doors to career advancement. According to GMAC's 2017 Alumni Perspectives Survey Report, "More than half of alumni (52%) are employed in an industry or job function they did not have prior to entering business school."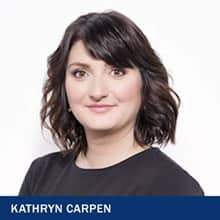 Having worked previously as a recruiter for Fortune 500 companies, Carpen knows firsthand that education is a critical component that employers look for when sourcing, screening and interviewing candidates for positions, from entry- to executive-level.
"Of course," said Carpen, "it's important to recognize that the opportunities will vary depending on where a candidate is in their career journey, the kind of organization or industry they're working in, the requirements for a given position, their own professional goals, plus their unique industry experience and academic background."
An MBA Increases Your Versatility and Stability
Technology, including artificial intelligence and machine learning, is changing or even disrupting entire industries.
"In the long term, MBA graduates are much more versatile employees with regard to where and how organizations can make the best use of their talents," Blanchette said. "As technology takes care of the more basic types of tasks or services, employers want people who can critically think and reason, who can analyze and leverage data, which is what an MBA prepares a person to do."
The knowledge and skills of MBA graduates proves advantageous across a variety of different disciplines, industries and organizations, especially relative to other master's degrees.
For example, when comparing an MBA to a master's in a related field (such as information technology, accounting or data analytics), the MBA offers a cohesive, well-rounded curriculum, which can benefit a range of professionals, whether they're in strategic, operational, generalist or specialist positions.
"That's really the driving force behind the 'MBA preferred' language you often see included in position descriptions," Carpen said.
An MBA Helps You Networking
Another benefit to being enrolled in an MBA program is the networking and connections learners make with the faculty, classmates (who are often fellow professionals or entrepreneurs), alumni, guest speakers and more.
In addition, both before and after graduating, MBA students and degree holders can often join professional associations, such as the Association of MBAs, National Association of Women MBAs or the National Black MBA Association.
These organizations often specialize in bringing together their members and connecting them with mentors, coaches, employers, collaborators, corporate partners and other business schools. They also regularly host programs and events (both online and in-person) on topics like the latest research and trends, professional development, educational opportunities and more.
MBA Salary Bump
Although the economy is doing well in terms of job openings, wages are still growing slowly, according to the Pew Research Center. However, U.S. Bureau of Labor Statistics data consistently show that "the more you learn, the more you earn."
In fact, among master's degrees awarded during the 2014–15 academic year, the "highest-paid graduates earned master's degrees in fields such as business," as reported by the American Enterprise Institute.
An advanced degree such as an MBA can pay off financially as well as professionally.
"Most (U.S.) companies plan to increase starting base salaries for new business school hires compared with last year," according to GMAC, which also reported that among U.S. employers, MBA graduates are paid more than employees hired from industry or after having completed their bachelor's degree.**
The report goes on to highlight that the median base salary (in U.S. dollars) offered for new hires in 2018 was:
$105,000 for MBA graduates
$85,000 for those direct-from-industry
$65,000 for bachelor's degree holders
While the specific impact of an MBA on salary or earning potential will vary by industry, region, role, level of experience and more, "that year-over-year salary difference over a bachelor's degree accumulates to a significant amount," said Blanchette.
MBA Jobs and Careers
The hiring trends for MBA graduates continue to be strong for companies of all sizes. That's because from Fortune 500 companies to start-ups, nonprofits to freelancing, "every business has a business side," said Carpen.
"In my previous work, I helped recruit over a thousand candidates for Fortune 500 companies," she said. "There are always unique aspects to a given industry or business that can benefit from the knowledge, skills and expertise of someone with an MBA."
GMAC reported that in 2018, "MBA hiring demand is strongest among companies in the health care, technology and energy/utilities industries."** Other common industries employing MBA graduates include:
Consulting
Finance and accounting
Manufacturing
Nonprofit and government
The job titles and functions within these and other industries will vary, but in 2018, "7 in 10 employers plan to hire business school graduates to fill business development, data analytics, marketing and finance roles," according to the same report from GMAC.
"At most larger organizations, MBA graduates may be entering at mid-level strategic or operational positions, depending on their level of experience," said Blanchette." But you'll also see smaller startup organizations hire MBAs into senior- or executive-level positions."
That's because after completing an MBA program, one that covers the latest foundational and core knowledge in the field, graduates can expect to be prepared to start their own businesses or build new avenues within their current organizations. Plus, as part of their MBA education, students can develop the skills and confidence to pitch to venture capitalists, present to senior leadership and inspire their colleagues and team members.
Although most people might associate an MBA with traditional management, consulting or executive positions, it's an education that can be applied to the operational, strategic and sustainability aspects of an array of industries and job titles.
"A creative art director, for example, has to be able to sync the creative side with the business side. That way, when you're pitching a new concept or product line to the CEO or CFO, you're able to show them the implementation plan and data to support your idea," said Carpen.
An MBA can signal that mastery of data analysis, critical and strategic thinking and problem-solving skills that are expected, valued and rewarded by today's employers.
*According to page 6 in this PDF source: https://www.gmac.com/-/media/files/gmac/research/admissions-and-application-trends/gmac-application-trends-survey-report-2018.pdf (viewed July 13, 2020)
**According to pages 5, 6 and 24 in this PDF source: https://www.gmac.com/-/media/files/gmac/research/employment-outlook/gmac-2018-corporate-recruiters-survey-report.pdf (viewed July 13, 2020)
Sofia Tokar is a freelance copywriter and editor in higher education. Follow her on Twitter @stokar or connect on LinkedIn.
Explore more content like this article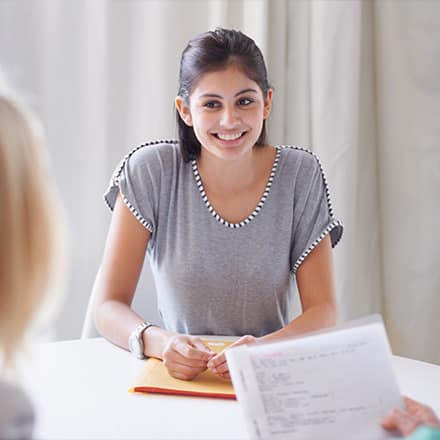 March 03, 2021
Human resource departments recruit new hires and help provide workers with appropriate compensation, benefits and training. With a degree in HR, professionals can pursue a number of different paths.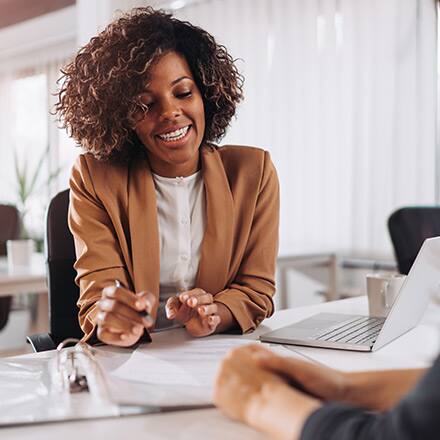 February 24, 2021
Becoming a CERTIFIED FINANCIAL PLANNER™ professional will give you a broad-based knowledge that will allow you to guide your clients to achieve their personal financial goals. As a CFP® professional, you will develop long-term client relationships and follow a strict code of ethics.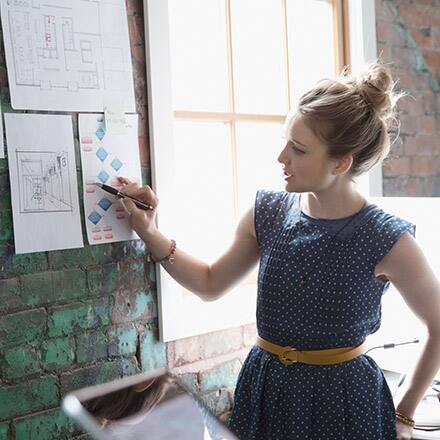 February 23, 2021
Six Sigma is a structured, data-driven strategy to analyze a process, determine where errors occur, then minimize or eliminate those errors. Learn about Six Sigma certification, jobs and more.