Organizational Leadership Instructor Jeff Warner: A Faculty Q&A
Jeff Warner teaches organizational leadership at Southern New Hampshire University. Recently, he received the 2019 Teaching Excellence award by the Accreditation Council for Business Schools and Programs (ACBSP). We asked him to share his thoughts about teaching, the importance of education and more as part of SNHU's Faculty Spotlight series.
Tell us a little bit about your professional background.
Before beginning a career in higher education, I worked in manufacturing for 20 years. Leading a small business whose clients were mainly Fortune 500 companies provided me with useful insight and experience into the way organizations are structured and how they operate. This real-world experience has been beneficial in teaching and sharing with my students.
I taught my first class as an adjunct at Penn State University 20 years ago. I continue to teach that class today. My first appointment as an administrator was as the academic director of digital design at the Art Institute. I also served as director of continuing education at the Penn State York Campus, director of the Renaissance Institute at Notre Dame of Maryland University, and currently as director of professional certificate programs at the Georgetown University School of Continuing Studies.
I began teaching at SNHU four years ago.
What led you to academics, and in particular, SNHU?
My grandmother taught in a one-room schoolhouse in southern Pennsylvania. I was fascinated by her love of teaching and the impact she had on her students' lives. Many of her students became successful business people, lawyers, clergy and academics. She taught me that the job of a teacher is to support the success of each and every student, recognize that everyone has something of value to contribute, and always be respectful to all.
After reading about President LeBlanc, his vision and the success of SNHU, I recognized the core values of the university aligned with what I learned from my grandmother. This is what brought me to SNHU and why I am honored to be able to contribute to student and faculty success at the institution.
What drew you to this field of study? What keeps you excited about it?
My fields of study are organizational leadership and technology. It has been incredibly interesting to see how, over the last 40 years how organizations have succeeded and failed as a result of technology. In my lifetime, we have progressed from the post-industrial age to the age of technology and now the age of knowledge. It is certainly a very exciting time to be alive and teaching in higher education.
What do you find rewarding in your position as an adjunct instructor and faculty team lead here at SNHU?
One of my favorite quotes is from Steve Jobs, "Technology is nothing. What's important is that you have a faith in people, that they're basically good and smart, and if you give them tools, they'll do wonderful things with them."
As a result of learning management systems technology, I am able to teach online courses that reach students around the world. This incredible diversity of student experiences and perspectives in my classes is so personally rewarding for me. My understanding, empathy, and appreciation continue to be refreshed and grow with each class I teach.
At SNHU, I have come to understand that teaching success is fundamental to student success. It is truly rewarding to support the success of our instructors as a team lead. I know of no other institution that has made such a substantial commitment to teaching success, especially for adjunct faculty. The (academic) staff and all the resources made available define the teaching experience at SNHU.
Can you think of a particularly impactful or eye-opening moment as an instructor?
Last year I was contacted by one of my students to apologize that some of her assignments may be late. She explained that she and her baby were facing circumstances where she had to quickly find and move into a new apartment. She went on the explain that she would use the computers at the local library to complete her work. The student was only a few days late in submitting one assignment. By the end of the term, she had internet service in her new apartment, and she successfully completed the course.
Given all the challenges and priorities this student faced, she never gave up on her effort to complete the course and move forward in earning a degree at SNHU. I will never forget the value this student placed in completing her degree to achieve the dreams, hopes, and aspirations of a better future.
What advice do you have for students interested in studying business? How can people stand out in this field?
We live in a world that is constantly changing. A key finding in The Future of Jobs Report 2018 by the World Economic Forum is that technology as a driver of change will displace 75 million current jobs with 133 million new jobs in the next five years.
It will be essential for everyone in business to re-skill themselves through lifelong learning. The completion of a bachelor's degree is only the beginning of a successful professional journey.
My advice to students is to be curious, listen, observe, keep an open mind and never stop loving to learn something new.
What, if anything, did you not expect from your career path?
I have been extremely fortunate to have had the opportunity to work in higher education. I can truly say every morning that I am working in my dream job. No expectations. Just grateful
What do most people not understand about working in business?
Collaboration and cooperation with your colleagues are essential. No one succeeds by himself or herself. Success is a team sport.
You were recently recognized as a recipient of the 2019 ACBSP Teaching Excellence Award - what does that accomplishment mean to you?
I was profoundly honored to be nominated by SNHU and recognized by the Accreditation Council for Business Schools and Programs at the international conference in Houston. Without doubt, the award will remind me for the rest of my life of how much my teaching colleagues and students contributed to my life's journey.
What do you enjoy doing when you're not working?
I enjoy photography, listening to music and taking long walks in the woods or on the beach.
What is one (or two) books every business student should read?
I would recommend "The Little Prince" by Antoine de Saint-Exupery. The moral of the story is that life is only worth living when it is lived for others.
I keep a copy in my home library.
Why is education important to society as well as to you personally?
Life is a one-way journey, so it is important that we live and learn with an open mind and heart.
Joe Cote is a staff writer at Southern New Hampshire University. Follow him on Twitter @JoeCo2323.
Explore more content like this article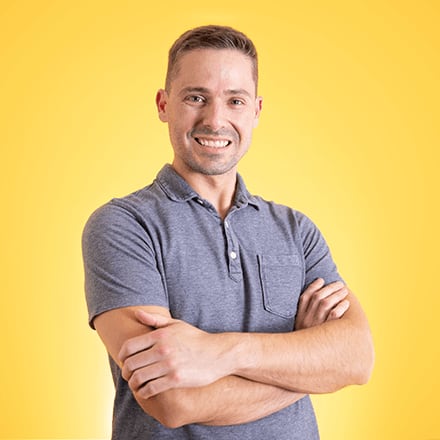 July 19, 2021
Blake Venable always knew he wanted to get his bachelor's degree, not only to achieve a personal goal, but to build on his already successful career. Working toward his degree in accounting, Venable is becoming more confident in himself and doing what he loves.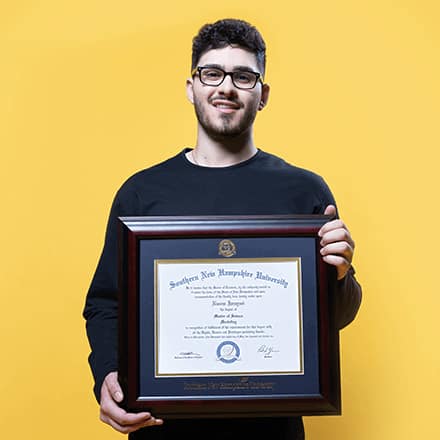 July 19, 2021
When Naeem Jaraysi '20G earned his bachelor's degree, he knew he wasn't done with school. He saw firsthand the importance and longevity of education and was determined to set himself up for a future of possibilities.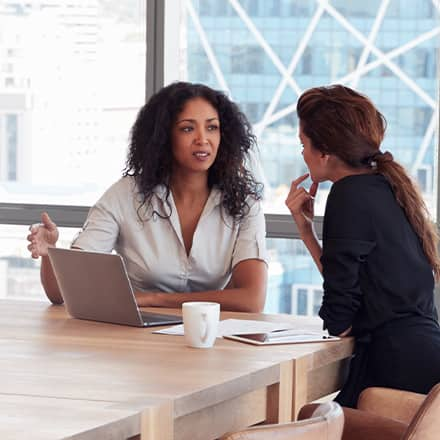 July 16, 2021
Human resources is an integral part of any organization, playing a key role in the strength and vitality of its workforce. While HR roles can vary, the overall goal of the field is the same: to support employee recruitment, retention, engagement and overall productivity.