Is a Master's Degree in Accounting Worth It?
A master's degree in accounting is worth it because it can be the boost you need to a higher-level position in banking, taxation, insurance or any company with a financial division. You'll gain superior analytical skills, deepen your knowledge of accounting principles and learn the latest technology. It can also be an important step toward certification as a public accountant.
Now more than ever, it's a great time to get a master's in accounting and enter this surprisingly diverse profession.
Today's accountants do much more than count money and balance the books. They help solve white collar crime. They are key players in U.S. healthcare reform. The Federal Bureau of Investigation (FBI) employs them by the thousands. Accountants are Chief Financial Officers of Fortune 500 companies, comptrollers, and international merger and acquisition experts. They are small (or any size, for that matter) business owners who need the sharp and well-rounded book-keeping skills taught by seasoned faculty. They teach at nearly every college and university.
At their core, accountants are problem solvers, critical thinkers, excellent communicators; objective, methodical, and resourceful. One thing they all have in common is the knowledge that a master's in accounting provides a substantial extra edge in this not-so-conventional career.
The Difference a Master's Makes
Master's degrees in accounting are designed for those looking to get ahead as a public accountant, corporate accountant, auditor, fraud examiner, financial analyst and so much more. It can be the boost you need to a higher-level position in banking, taxation, insurance or any company with a financial division. With an advanced accounting degree, you'll gain superior analytical skills, deepen your knowledge of accounting principles and learn the latest technology.
A master's degree in accounting is an important step toward certification as a public accountant (CPA). The CPA exam is the most well-known designation in the accounting profession. While intense, it's worth it. After passing the exam, accountants are able to file reports to the Securities and Exchange Commission, making them appreciably more marketable to potential employers.
There is simply no downside to getting your master's in accounting. One of the key reasons graduates are such attractive new hires is that they enter a job ready roll up their sleeves and get to work.
Master's in Accounting Salary and Job Options
Committing to a career direction is often a milestone decision in a person's life. You want to be sure your investment in an advanced degree is worth the time, money and energy. Gut instinct is one of your most reliable advisors, but you can assess your own ambition to lead, salary and title goals and a job's flexibility to help you determine if a profession like accounting suits your personality and life's plan. There are many things you can do with an accounting degree besides accounting, but also many careers that require daily use of accounting-specific principles.
According to the U.S. Bureau of Labor Statistics (BLS), a few possible positions available once you have an accounting degree include:
Government Accountant
Internal Auditor
External Auditor
IT Auditor
Next Stop: Middle and Senior Management
An online master's in accounting can help you succeed in higher level accounting and financial management positions, and to prepare you to interact effectively with executive management. This comprehensive program that will deepen your understanding and skills in a range of essential areas, including:
Accounting principles and practices
Professional auditing methods
Cost analysis for informed decision-making
Using information technology to evaluate financial information
Applications of financial regulations in business
Quantitative analysis
Individual and corporate tax preparation
Online master's in accounting programs can be ideal for recent undergraduates interested in learning along with professions in the field looking to advance their careers, as well as career-changers ready to begin in a new field.
CMA vs. CPA - Requirements & More
A master's in accounting will prepare you for various certification exams. Taking the exams necessary for certain specializations gives students seeking employment a distinct advantage and brings a lot of credibility to a job candidate.
Many public accounting firms will pay for a review courses for employees they believe in. The Certified Public Accountant (CPA) exam is the industry standard for those who wish to pursue a career in public accounting. In order to sit for this exam, most states require a total of 150 hours of coursework, which equates to five years of school. Having a master's in accounting can reduce the supervised work requirement by up to two years, enabling you to become certified faster.
Managerial accounting makes up another large segment of the accounting discipline. Managerial accountants collect and analyze information to support strategic planning, goal setting, and directing a company's resources. To take the Certified Management Accountant (CMA) exam offered by the Institute of Management Accountants (IMA) you have to satisfy several requirements, including a bachelor's degree from an accredited program as well as two years of professional experience. The exam covers a number of topics, including financial reporting, planning, performance and financial decision making, according to the IMA website.
Other certifications – which also require a certain number of credit hours – include:
Certified Internal Auditor (CIA)
Certified Financial Services Auditor (CFSA)
Certified Information Systems Auditor (CISA)
Certified Fraud Examiner (CFE)
A master of accounting degree not only helps students meet the credit requirements for these exams, it familiarizes them with the material on these rigorous tests. None of these exams, of course, are mandatory, but they legitimize your level of dedication to the trade and offer benefits many can't attain with just a bachelor's degree.
Certified Public Accountants are accountants but have passed the official CPA exam, which requires them to have minimum education and work experience, according to the American Institute of Certified Public Accountants (AICPA).
You can work as an accountant without becoming a CPA but it is the industry standard designation of quality and trust, according to the group.
Difference Between Master's in Accounting and MBA in Accounting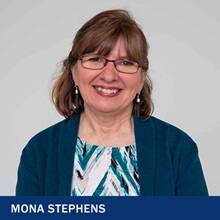 The difference between a master's in accounting and an MBA in Accounting is all about depth of knowledge versus breadth of knowledge.
The MBA program gives students a broader business experience with an introduction to accounting, according to Mona Stephens, an accounting faculty lead at SNHU.
"This is a good choice for students with an undergraduate degree in accounting who want to move into higher levels of management that require more overall business skills – human resources, business management and strategy, marketing – and fewer accounting skills," she said.
The master's in accounting program is a deep dive into the field. Courses dig into more complex accounting topics and encourage critical thinking of accounting theory and practice.
"This is a good choice for accountants who want to expand their accounting knowledge, perhaps specialize in a certain type of accounting, like management accounting or taxation, or need additional knowledge for the CPA or CMA exams," Stephens said. It's also a good program for anyone who wants to teach accounting.
Why Wait?
If you're interested in focusing your accounting aspirations, you can choose a concentration within your master's program. Like the master's in accounting, each of these concentration programs help students meet the 150-credit-hour requirement needed to sit for the Certified Public Accountant exam in most states, as well as the Certified Management Accountant and Certified Fraud Examiner certification exams.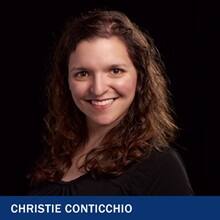 Christie Conticchio '14G was unsure where her master's in accounting would take her. "There were so many various options," she said. "Do I go into taxes? Do I do the books for a company?" She surprised even herself when her accounting education combined with various work experience landed her in a governmental auditing position. Conticchio's degree is being put to use everyday, as she is responsible for providing a clear understanding of the financial statements she reviews.
A management accounting degree is a good option if you're interested in working in and leading the accounting division of a business, non-profit or government agency rather than as a CPA. Instead of preparing tax documents, management accountants more often work as controllers to manage an organization's books, including accounts payable and receivable, payroll and more. The concentration courses will help you prepare to manage an organization's accounting department and prepare financial statements for senior management. This can also help you prepare to sit for the CMA exam.
Specialize with a Concentration in Auditing
Auditors examine financial records and statements to determine the accuracy and validity of information. They check for wrong-doing and fraud and ensure compliance with tax laws. They work with individuals, companies and government agencies.
You can capitalize on this growing need by earning an online master's in auditing. This specialized degree can increase your chances of landing the auditing job you want by learning about the Sarbanes-Oxley Act of 2002 – the federal law that set new or expanded requirements for all U.S. public company boards, management and public accounting firms – and what steps companies must take to comply with these requirements. You'll also use the latest technologies to solve common auditing challenges.
With a master's in auditing online, you'll strengthen your ability to succeed in middle and senior management positions and improve your advancement potential by helping corporations meet the demand for greater transparency in financial reporting. You'll also be able to develop growth strategies based on the company's goals.
Fight Fraud with a Concentration in Forensic Accounting
Yet another direction to take with your accounting career is to investigate fraud. A master's in forensic accounting teaches you how forensic accounting principles can be applied in complex financial transactions, such as mergers and acquisitions, bankruptcies and contract disputes. You'll also discover how forensic accounting findings are used in court cases to prosecute white-collar criminals.
Graduates from these programs can move into jobs in which they evaluate, review and describe financial and business matters in a variety of settings, including accounting firms, insurance companies, law offices and governmental agencies.
Make Taxes Your Niche with a Concentration in Taxation
You can also enhance your master's in accounting with a concentration in taxation. This program introduces you to key concepts, rules and practices in income taxation for individuals, corporations and partnerships, as well as excise tax on estates and goods.
A master's in accounting taxation can prepare you for a career as a highly skilled accountant. You'll gain the analytical and technical skills public and private companies and municipal agencies require of new hires. Whether you want to work for a public corporation, private firm or governmental agency, you'll gain the business acumen to make a notable impact to succeed in middle and senior management positions.
A master's in taxation not only helps you meet CPA exam requirements, you'll be prepared for the Certified Management Accountant (CMA) and Certified Fraud Examiner (CFE) professional certification exams.
Take the Next Step
Accounting is far more than credits and debits. It's also one of the most secure professions you can choose. Not only will there always be a need for accountants, new jobs requiring accounting skills are on the rise.
Emily Dennison is a marketing manager at Southern New Hampshire University. Connect with her on LinkedIn.
Explore more content like this article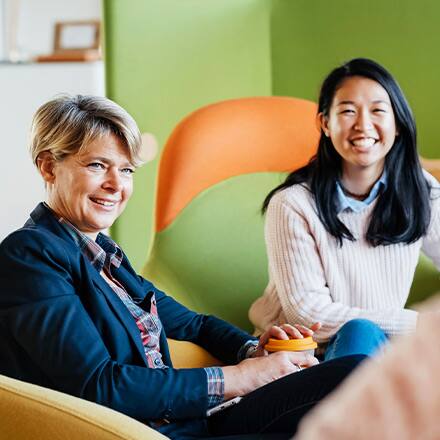 October 26, 2021
If you're looking to further your career in business, earning an MBA degree can be an important first step. Learn more about the value of an MBA across many industries and businesses.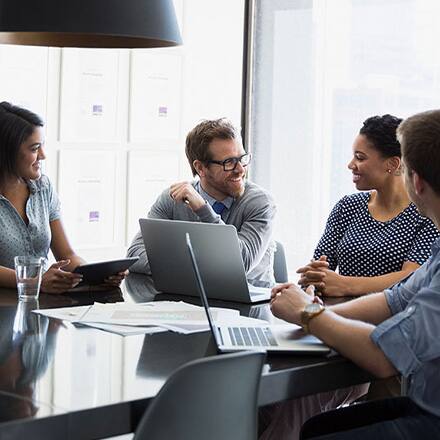 October 20, 2021
Today's MBA programs provide plenty of options to focus on particular aspects of business in either a specialization or concentration - giving you a competitive edge in today's job market.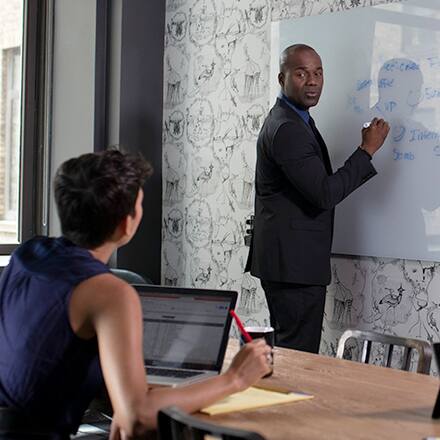 October 19, 2021
An MBA – or Master of Business Administration – is a graduate-level business degree designed to give professionals the critical knowledge they need to step into management and leadership roles in companies.