Should I Go Back to School? How to Decide It's Time.
Should I go back to school? That could be one of the toughest questions you never thought you'd ask yourself.
If you find yourself in that place – where you need help figuring out how to make such a big life decision a little less daunting – it helps to know you're not alone.
"More than half the students I speak with have some concern whether it's the right move or not," said Stephanie Ratliff, an online admission counselor at Southern New Hampshire University.
Whether it's the cost, the time commitment or simply fear of the unknown, Ratliff estimates as many as 60-70% of prospective undergraduate students she counsels have concerns.
At the same time, they have just as many really good reasons to seriously consider going back.
Why Is Going Back to School Important?
If you're grappling with the question of whether to return to school, take some time to understand your "why."
"I spend a lot of time figuring out their 'why,'" Ratliff said. "Why now? Why this degree? And how are you going to get there?"
Many non-traditional students go back to school because they need a degree to get a promotion. Others want to pursue a passion. And some have just made earning their degree a personal goal.
Jessica Guiliano decided to go back for her AS in Information Technology at age 30, after being out of school for seven years. She had enrolled in college after high school, but then life happened – she got pregnant and had to withdraw early.
Ratliff said it hasn't been the right time for Guiliano to return until now, but she questioned if now was even right -- for fear of losing time with her children. Ratliff helped her make the best decision for herself and her family.
The "how" and not just the "why" is the other big piece of this equation. Crystal Sexton, a graduate online admission counselor at SNHU, cites a statistic from a class she took on "Contemporary Issues in Higher Education" for her MS in Higher Education Administration.
According to data from the National Center for Education Studies (NCES), nontraditional college freshmen – people over 25, married, raising children and working full- or part-time – now far outstrip those who fit the traditional profile of first-time, full-time (FTFT) students supported by their parents. NCES places the split at 25% traditional, 75% nontraditional.
A related study by Georgetown University reveals the main reason for the demographic shift: the Great Recession, which cost many less-educated employees their jobs.
So Guiliano is fairly typical. She just needed Ratliff's help with envisioning the how. "We talked about her goals and how she was motivated to make a better life for her family," Ratliff said, "and that if she can 'mom,' she can do anything."
Does a Degree Increase Your Salary?
Moving ahead, pursuing your passion or finally earning your degree are all important reasons to go back to school. Ratliff also counsels tons of career changers wrestling with the question, Am I really where I want to be?
For some, it's about career choice. For others, it's about improving income potential. Both make good sense: the latest Spotlight on Statistics from the U.S Bureau of Labor Statistics (BLS) shows that earnings and employment potential both increase significantly as educational attainment rises.
As of May 2017, the unemployment rate for high school graduates not enrolled in college was 14% versus 9.6% for those with an associate degree. As degree level rose, unemployment rates showed a corresponding drop. Income potential followed suit – the higher the degree, the higher the median annual earnings:
High School Diploma – $36,100
Associate Degree – $52,830
Bachelor's Degree – $72,830
The report also projects that occupations typically requiring a master's degree will grow more than 16% through 2026 – the fastest of any education level.
How Do I Start Going Back to School?
One of the first steps is to discuss your plans with family and friends. If they have your back, you'll have an easier time juggling the demands of a changed lifestyle. Ask them and yourself:
Will others pitch in when you have a test to study for or a paper to write?
Will you be able to meet household expenses if you're bringing in less income?
Do you have an office or a quiet space where you can study undisturbed?
Do you need to cut back on social activities or community commitments?
It's also a good strategy to research your job potential using Glassdoor, PayScale, O+NET Online and the BLS Occupational Outlook Handbook.
Armed with the facts, you'll have a better understanding of salary ranges for jobs with your chosen degree path. Then you can weigh your choice against your costs for education and make a more informed decision.
Keep in mind you may be able to offset your tuition costs with financial aid. Here's how to assess your eligibility:
Net Price Calculator: This handy financial tool gives you an estimate of your total annual cost and eligibility for financial aid based on both merit and need.
Free Application for Federal Student Aid (FAFSA): This free application starts the process of assembling a complete package of financial aid, including grants, scholarships, loans and work-study employment.
Grants and Scholarships: The FAFSA will show if you're eligible for grants and scholarships based on academic excellence, military service, athletic prowess and other requirements.
Tuition Reimbursement: Many employers offer tuition assistance, often based on your GPA or work commitment. Be sure to ask if yours has such a program.
Going Back to School at 30 (or 40, or 50...)
Earning your degree online makes it easier to fit the demands of work, school and personal life into a manageable schedule – a big plus if you're an older student with more on your plate than the traditional freshman. Or if it's been 20 years since you last wrote a term paper.
The key to succeeding, of course, is time management, a skill older students have had more time to develop. "Even though the typical grad student has much more going on in their life," said Sexton, "most do a much better job at managing their time."
How much time are we talking about? Estimate 12-15 hours per week per online class. "You'll have classes that go at a faster pace than a traditional 16-week campus program," Ratliff said, "but you can log on and work when it's right for you – in the morning or after the kids go to bed if you're a night owl."
The beauty of online education is that you can do assignments anywhere. Sexton recalls a prospective student who was on vacation with 5 of her best friends, all in their late 40s and early 50s. She felt left out, because her friends were all sitting by the pool doing school assignments. "She came back from the trip wanting a piece of that," Sexton said.
Whatever your reasons for going back to school, it's easier to make the commitment if you understand your motivation, the impact your degree can make on your career and the role model you'll be for your family, friends and colleagues. For students of any age, the answer to the question often starts and ends there.
Betty Egan '17 is a freelance copywriter with 25+ years of experience across a diverse spectrum of industry sectors, including higher education. She lives and works remotely from the mountains of northern New Hampshire. Connect with her on LinkedIn.
Explore more content like this article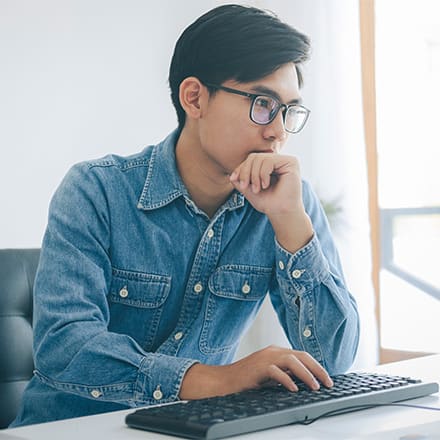 October 15, 2021
Generally taking only two years to complete, an associate degree provides foundational academic knowledge and technical expertise for a variety of career fields without the time and financial investment of a four-year degree.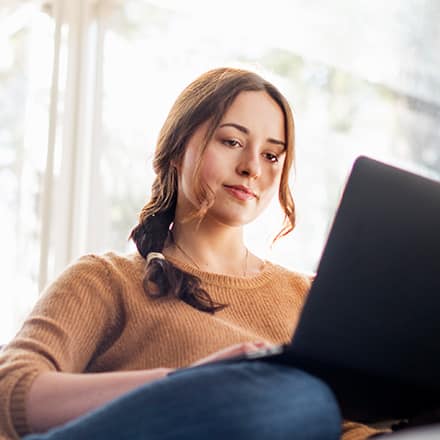 October 13, 2021
Choosing the right MA degree is a matter of your current accomplishments – academic and professional – and your goals for the future. Which MA degree is right for you will depend on your current career and where you want to go from here.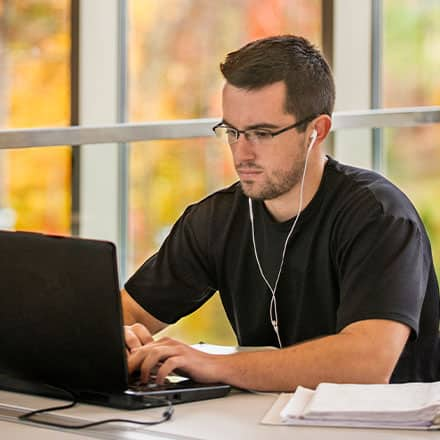 October 12, 2021
There's a clear benefit to getting an associate degree. Workers with an associate degree had median weekly earnings of $862, $132 more than people with a high school diploma alone, according to BLS.