What is Undergraduate Education?
Your opportunity is knocking for more skills, higher earnings, greater opportunity and better quality of life.
For all of those reasons and more, an undergraduate degree can be a worthwhile educational investment. Whether you're fresh out of high school or you are contemplating continuing your academic journey after time in the workforce, taking the next step from high school diploma to post-secondary education can lead to a more fulfilling and financially rewarding career.
Understanding Undergraduate Degrees: Associate and Bachelor's Explained
An undergraduate degree is the first step in achieving higher education and consists of two specific types of degrees: an associate or bachelor's degree. Let's explore what's involved with each - and what they mean for students and graduates of these degree programs.
An undergraduate education refers to post-secondary coursework: associate and bachelor's degree programs. Typically, associate degrees are 60-credit, two-year programs, and bachelor's programs, either a Bachelor of Arts (BA) or Bachelor of Science (BS), are traditionally 120-credit, four-year programs - although the amount of time and required credits varies from program to program.
If an undergraduate degree is your first step in higher education, consider the associate degree your gateway. If you're hesitant about where to begin, a 60-credit associate degree program is a great place to start. You'll not only get your feet wet academically, but you'll build confidence with each course as you prepare for the career you want - and your experience in earning an associate degree may well inspire you to continue on to a bachelor's program.
Associate degrees are often a steppingstone to a bachelor's degree. Education Week reported that more than 40% of those with associate degrees - and 60% of those who earn one by age 20 - go on to complete a bachelor's degree.
College Atlas, an educational planning website, states that a bachelor's degree is the most common educational credential, and often a requirement for more skilled entry-level positions.
Online Undergraduate Programs: Associate Degrees and Bachelor's Degrees
If time has been an obstacle for you in the past, consider the possibilities of an online program.
Earning an associate degree online is an affordable, convenient way to begin or continue your education -and learn valuable marketable skills. There is a variety of 60-credit online associate degrees, ranging from accounting and business administration to information technology and marketing; and more than 100 career-focused, online bachelor's degrees. With 24/7 access to your coursework and resources, these flexible programs give you the ability to work on your degree on your own time.
Some College? Complete Your Bachelor's Degree in Less Time Than You Think
If you started college but life got in the way, you can pick up where you left off. Transfer-friendly programs make it easy for students who have already begun their college education to complete their bachelor's - up to 90 previous undergraduate credits can be considered toward your undergraduate degree. Transferring in credits from your previous institution also will allow you to complete your degree faster and more affordably.
How long will it take? That's entirely up to you and what works for your own personal schedule as a student. What is a bachelor's degree, in terms of the courses needed and credits earned? You'll need to complete about 40 undergraduate courses, which translates to 120 credits. Typically an undergraduate degree program encompasses general education, often known as liberal arts courses, to offer a solid across-the-board foundation, along with specialized courses directly related to your chosen program of study.
The Chance to Pursue a Dream
The flexibility and access offered through online degree programs provides opportunities not available locally for many students. Consider Sadie Brown, who began her college experience with the goal of becoming an X-ray technician simply because there weren't any schools in her home state of Montana with fashion merchandising degrees. Her heart, however, wasn't in it.
In her pursuit of an online AS in Fashion Merchandising, Brown was able to fulfill a dream and combine her passion for fashion with a business-focused education in a field that interested her most. The program prepares her for entry-level careers in buying, visual merchandising, sales and vendor relations in retail or wholesale environments.
"Everyone should be able to achieve their goals. It is important to be happy and successful in whatever you do," she said.
Working Toward Goals
For Megan Collins, earning an AS in Business Administration online is the impetus she needed to move up the ladder in the banking world, where she now works, or toward one day owning a business.
This mom of four was inspired by her husband's journey toward a master's degree, in his desire to move beyond the classroom to an administration position in the education field. She started researching schools. Once she enrolled, her advisor proved to be "totally amazing. She made me excited about being back in school and she truly did care - it wasn't something you'd read from a script - she was very genuine," Collins said.
Why Stop Now?
While some choose to simply complete an associate program, it's important to consider that this achievement is also the halfway point in completing a bachelor's degree - why stop now?
Such was the case for Jennifer LaBruno, a high school dropout and then a single mom, who made great money tending bar on South Beach in Florida. She thought, "I make more than the average professional. I don't need an education."
But by the time she turned 27, she started thinking about her future - and her son's. "He deserves a professional and educated mother," said LaBruno. "So, while working full time, I decided it was time to get my GED and get a degree."
Her husband is a business owner, and she wanted to learn more so she could assist with financial work. LaBruno began reading accounting books and developed a passion for the subject matter. She earned an associate degree from a local community college and thought she'd take a break from school when she saw an SNHU commercial and decided to inquire. She enrolled in an online Bachelor of Science in Accounting and began her coursework just three weeks later.
As an entrepreneur, wife, homemaker, mother, chef, student and bookkeeper/tax preparer, LaBruno said that it wouldn't have been possible to earn her degree had it not been for the flexibility and success-driven plan created for her, the student.
The End of Regret
Laurie Morgan married right out of high school and soon became a stay-at-home mom. She always regretted that she hadn't continued her education. When her marriage ended, Morgan decided she would no longer live with regrets. "I wanted to make the best possible life for my children - and me," she said. "Going back to work as a newly single mom and taking on school was not an easy transition, but it was important to me, so I made it work."
She began working part time preparing taxes and enrolled online to complete her Associate of Science in Accounting. Before finishing that degree program, Morgan was able to land a new job and decided to continue her studies online, working toward her BS in Business Studies with a concentration in Organizational Leadership. Her professional life advanced along with her studies, leading from customer service associate to the role of a supervisor overseeing her organization's new hire program.
Morgan's not ready to stop there. She's currently working toward her MS in Operations & Project Management. So what did that first step toward an associate degree mean for Morgan? It was the end of regret and the beginning of working toward her goals - and she continues to build off her early success as she creates and works toward new goals.
Beyond the Bachelor's
A master's degree is often preferred, sometimes required, for higher-level or specific positions within many industries and organizations. In fact, a master's degree is a natural next step for many undergraduate students, so consider plotting out an academic plan early and choose the best course of study to reach your ultimate goal.
Online graduate education can create greater opportunities - with more than 100 master's degree programs for in-demand career fields, such as information technology, healthcare and business. Most of these graduate degrees can be completed in just over a year.
Flexible and convenient online programs can help you reach your goals, even while you're working full-time, raising a family and attending to all of the other important things in your life.
What Difference Will a Degree Make in Your Life?
If you've long wondered if it makes sense to earn your degree - consider the differences pursuing an online associate or bachelor's degree has made in the lives of the students and graduates above. From saying goodbye to regrets to setting an example for your children - as well as finding success in the workplace and discovering new career aspirations, there's a multitude of reasons to consider a return to school or, finally, the start of an online degree program.
Regardless of how busy your life is, there's an opportunity for flexible, affordable access to an online program that best meets your personal interests and goals. Why not look today and see where an associate or bachelor's degree can take you?
Susan Bogle is a marketing and student recruitment specialist in higher education. Follow her on Twitter @Suze1776 or connect on LinkedIn.
Explore more content like this article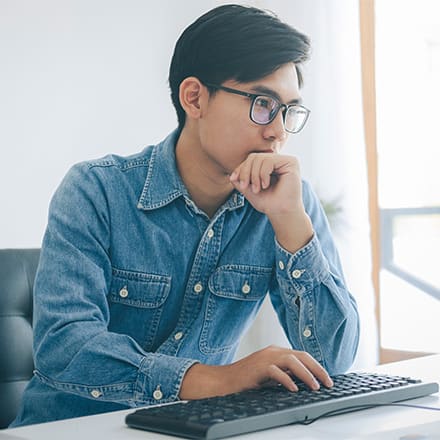 October 15, 2021
Generally taking only two years to complete, an associate degree provides foundational academic knowledge and technical expertise for a variety of career fields without the time and financial investment of a four-year degree.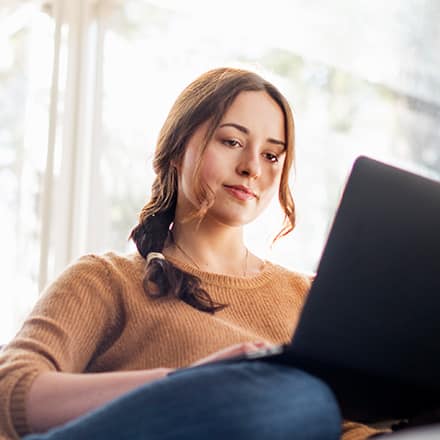 October 13, 2021
Choosing the right MA degree is a matter of your current accomplishments – academic and professional – and your goals for the future. Which MA degree is right for you will depend on your current career and where you want to go from here.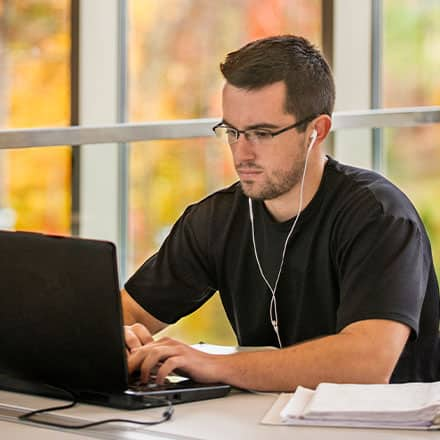 October 12, 2021
There's a clear benefit to getting an associate degree. Workers with an associate degree had median weekly earnings of $862, $132 more than people with a high school diploma alone, according to BLS.