Types of Bachelor's Degrees
You can choose to earn your bachelor's degree in all types of academic disciplines including business, education, health, liberal arts, social sciences and STEM.

Understanding the numbers
When reviewing job growth and salary information, it's important to remember that actual numbers can vary due to many different factors — like years of experience in the role, industry of employment, geographic location, worker skill and economic conditions. Cited projections do not guarantee actual salary or job growth.
If you're considering a bachelor's degree, there are options that suit all kinds of fields and interests. Whether the credential will help you grow your career or advance to graduate school, you'll want to consider your goals when deciding what type of bachelor's degree is best for you.
What Does 'Bachelor's Degree' Mean?
Pursuing a bachelor's degree means you are advancing from either a high school or associate degree-level education. You might do this to create more career opportunities for yourself, prepare for additional education or personal fulfillment – or maybe a combination of all three.
As you look through job descriptions or graduate programs, you may see educational preferences or requirements listed. Earning a bachelor's degree will help you qualify for those that require it, although some descriptions will specify a preferred or required field of study. That's because when you select a focus for your bachelor's degree, you'll take courses related to that particular field. Having a bachelor's degree means you have demonstrated success and skill in a combination of general education and courses specific to the field you chose to study.
The bachelor's degree is growing in prevalence in the U.S. Approximately 32% of the U.S. population 25 years and older held at least a bachelor's degree between 2015-2019, recent census data estimates (U.S. Census Bureau PDF source). That's about 5% greater than the decade prior.
What Are the Types of Bachelor's Degrees?
Degrees at the bachelor's level have a range of focuses and are often organized by academic discipline. Some types include:
Business
Education
Health
Liberal Arts
Social Sciences
STEM (Science, Technology, Engineering and Mathematics)
Within each discipline, you'll find a number of programs – or majors – from which you can choose. For example, the liberal arts discipline may include bachelor's degrees in communication, creative writing, history and humanities.
Some students may know precisely what bachelor's degree they want to pursue, while others may feel more inclined to certain disciplines and then explore their program options from there.
What Are the 5 Most Popular Bachelor's Degrees?
As you consider your goals and choose a college major that best aligns with them, you may wonder what others elect to study. According to the National Center for Education Statistics, the most popular fields of study by the number of conferrals in the 2018-19 school year are:
Business – 390,600 degrees
Health professions – 251,400 degrees
Social sciences and history – 160,000 degrees
Engineering – 126,700 degrees
Biological and biomedical sciences – 121,200 degrees
Let's explore some of the options within each of these popular bachelor's degree types.
1. Business
Business degrees open up possibilities in all kinds of industries. You may consider earning a bachelor's in business administration if you want to learn about all the different facets of a business – and potential pathways. Some colleges and universities offer concentrations that allow you to delve deeper into a particular area. Southern New Hampshire University (SNHU), for example, offers 14 concentrations for business administration majors.
Perhaps you can already see yourself in a specific aspect of business and want to spend more than 15 credits (about five courses) submerged in the subject material. If that's the case, you could explore some other types of bachelor's degrees in business to focus your undergraduate education on, including:
2. Health Professions
Earning a degree in the healthcare field can lead you to a rewarding career as a professional committed to the wellbeing of others. Whether your eyes are set on a clinical profession or a behind-the-scenes position, you have a range of degree options.
Some include:
3. Social Sciences and History
If people are your passion, you may be inclined to pick a major within the social sciences or history. In one of these degrees, you may have the opportunity to study people – past or present.
There are many populations you could choose from in your pursuit of this type of degree. Often, earning a bachelor's degree will introduce you to some of the different pathways in which you might take your education further.
Social sciences and history degrees can include:
4. Engineering
If you like working with your hands or bringing visions to life, you might explore options within the engineering discipline and related programs. With your degree, you could be employed by many organizations to fulfill a number of purposes. For example, you might develop software for a retailer or design an aircraft for the military; you might work in an office environment or at different sites.
There are many focuses you might choose within an engineering program. Some examples are:
5. Biological and Biomedical Sciences
For those fascinated by science – especially when it comes to the science surrounding living organisms – a degree in biological and biomedical disciplines rounds out the top five most popular types of bachelor's degrees.
From studying plant life to human life and everything in-between, you can excel in a life sciences career with a bio-based degree such as one of these:
Bachelor's in anatomy and physiology
Bachelor's in botany
Bachelor's in genetics
Some degree programs overlap, too. For instance, if you are interested in business and healthcare, you might consider a bachelor's degree in business administration with a concentration in healthcare administration. Or, if you're interested in business and technology, a bachelor's in information technology with a concentration in business management for IT could be a good fit for you.
Once you pick your program, you can work with an academic advisor to build your course schedule. In addition to taking classes that equip you with the knowledge and skills needed to prepare you for a career in your chosen field, you'll also likely take some general education classes. General education classes are important because they ensure you receive a well-rounded education.
What is a Better Degree: BA or BS?
As you're researching majors, you may see degrees listed as either a Bachelor of Arts (BA) or a Bachelor of Science (BS). If you're wondering what the difference between a BA and a BS degree is, a BA tends to put a greater emphasis on general education, while a BS is often more technical in nature.
One isn't better than the other; it entirely depends on your intended career path. For example, someone who plans to become a financial analyst will earn a Bachelor of Science in Finance, while someone who hopes to become a public relations specialist might earn a Bachelor of Arts in Communication. Consider what your career goals are and determine what degree makes the most sense to get you there. From there, you'll know whether a BA or a BS would be better for you.
What are the 4 Types of Degrees?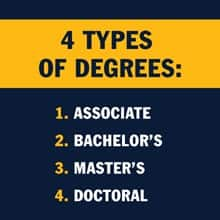 In higher education, there are generally four types of degrees you can earn, and a bachelor's is just one of them. In order by level of attainment, degree types include:
Associate Degree: Associate degrees are undergraduate degrees that come before a bachelor's. Although not a required credential for bachelor's degree applicants, associate degree holders can often transfer their already-earned credits into a bachelor's program, should they wish to pursue additional higher education.
Bachelor's Degree: Bachelor's degrees are also considered undergraduate degrees, although they carry greater weight than an associate degree. You can earn a bachelor's degree in most fields and subjects, and the credential can open the door to more career and educational opportunities.
Master's Degree: A master's degree signifies mastery of a particular subject. Those with a bachelor's degree can elect to advance with a master's degree if they wish to further specialize in their field. Some master's degrees are considered terminal degrees, such as a Master of Fine Arts (MFA), meaning you've attained the highest level of education in your field.
Doctoral Degree: Doctor of Philosophy (PhD) and Doctor of Medicine (MD) are two commonly known doctoral degrees. There is also Doctor of Education (EdD) and Doctor of Nursing Practice (DNP), to name a couple more. Doctorates are considered terminal degrees.
So, What Degree is 4 Years of College?
Although the time it takes to complete a degree varies widely from person to person, a bachelor's degree is also known as a 4-year degree.
That's the typical timeframe it takes for students to complete the program – from their first class to their last.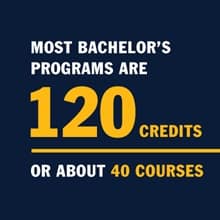 Most bachelor's degree programs require 120 credits, which is about 40 courses. While programs and institutions vary, you'll likely devote a portion of your bachelor's degree program to general education courses that offer you foundational knowledge in a variety of topics, major-specific courses, which focus on the ins and outs of your chosen field of study, and some free electives that allow you to pick up a minor or explore other areas and topics.
If you already earned college credit years ago or at another college or university, there's a good chance transfer-friendly universities will accept some of them, so you don't have to start your bachelor's degree from scratch. At SNHU, for example, as many as 90 credits can transfer – that can launch you into your last year – your senior year. Being able to pick up where you left off can help you reach the end of your bachelor's degree program faster.
What Degree is 2 Years of College?
An associate degree is typically referred to as a 2-year degree. It's a great starting point for your college education, and often you're able to transfer your credits from an associate degree program directly into a bachelor's degree program.
Some master's degree programs also take approximately two years to complete – that is, once you've finished your bachelor's degree.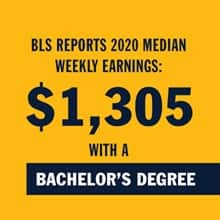 Whether you want to start or finish your degree, enter or advance in a career, achieving a bachelor's degree can boost your earnings. In 2020, those with a bachelor's degree made a median weekly salary of $1,305, the U.S. Bureau of Labor Statistics (BLS) reported. Entry-level bachelor's degree jobs are also in demand. BLS predicts job openings will grow by while those with some college and no degree will remain flat.
If you're ready to take the leap and return to school, consider your goals and interests and then find your bachelor's degree here.
Rebecca LeBoeuf '18 is a writer at Southern New Hampshire University. Connect with her on LinkedIn.
Explore more content like this article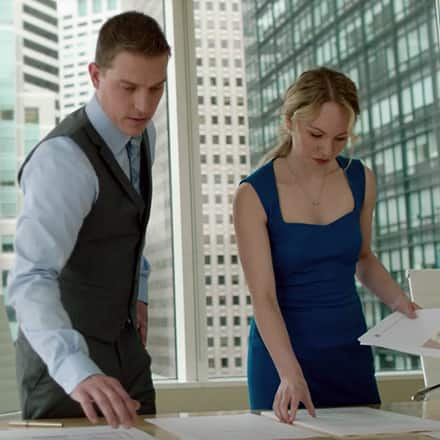 A master's degree comes after a bachelor's degree and is typically a two-year academic program that allows you to specialize in a subject area of your choice. Some common types of master's degrees you can choose from include: Master of Arts, Master of Science and Master of Business Administration.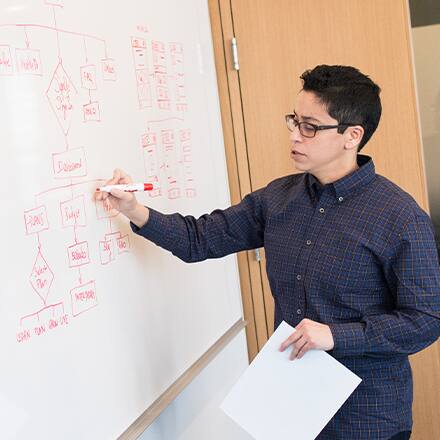 Everyone has a different style of learning. Through understanding the styles of study and note-taking that suit you best and knowing about different strategies for activating your learning, you can maximize your learning experience with formal education, and in all areas of life.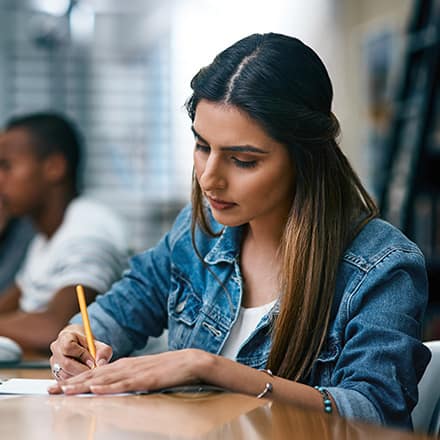 If you're thinking about earning a degree, you'll need to consider how to pay for college. For many, that can involve student loans. A student loan is money you can borrow from the U.S. Department of Education or a private organization to pay for college and repay later with interest.
About Southern New Hampshire University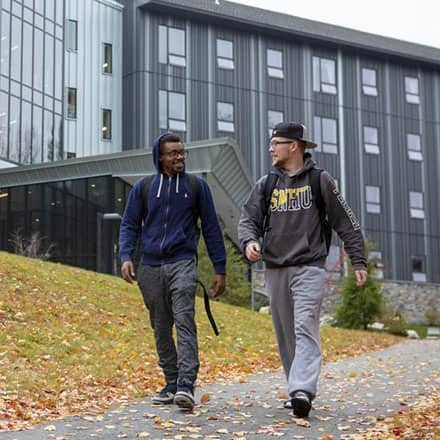 SNHU is a nonprofit, accredited university with a mission to make high-quality education more accessible and affordable for everyone.
Founded in 1932, and online since 1995, we've helped countless students reach their goals with flexible, career-focused programs. Our 300-acre campus in Manchester, NH is home to over 3,000 students, and we serve over 135,000 students online. Visit our about SNHU page to learn more about our mission, accreditations, leadership team, national recognitions and awards.