PhD in Education Leadership
Shape Education Scholarship, Practice and Policy by Earning a PhD in Education Leadership
Continue making an impact in education when you earn a PhD in Education Leadership at Southern New Hampshire University. You'll have the opportunity to explore topics in the areas of social justice, equity and leadership within the field of education, develop a comprehensive understanding of research methodologies and methods, and conduct original research.
This cohort-based program provides the opportunity for you to connect and network as part of a rich scholarly community that supports your learning, scholarship, and academic and professional pursuits.
Program Overview
This low-residency doctoral program is designed with career-focused individuals in mind. Students meet approximately once a month during the fall and spring academic terms. Monthly residencies are facilitated through our Manchester campus, and they allow local or virtual attendance. All students also attend a one-week summer residency that brings together a community of doctoral scholars.
SNHU's PhD in Education Leadership program supports those who wish to work beyond the confines of conventional leadership and use their scholarship to develop innovative ways of contributing to the field of education. Participants are encouraged to develop their understanding of socially just and equitable leadership theory and practice within the cohort learning environment.
Students also regularly engage in critical reflection throughout the program. They use deductive and inductive reasoning to critically examine education and social theory and associated predictive, causal and paradigmatic assumptions through published scholarship and original research.
Note: Individuals applying to the PhD program, when accepted, become part of a doctoral cohort.
See Yourself Succeed in Educational Leadership
SNHU's PhD in Education Leadership strives to meet the needs of all students while accommodating those with demanding schedules and careers. The program is tailored to those who wish to develop their scholarly knowledge in pursuit of future professional and academic goals.
Graduates of this program are in a position to influence the ideas and actions of others through a wide variety of leadership roles, scholarship and advocacy opportunities. Practitioners within educational institutions, academics, leaders of learning organizations, community leaders and leaders within nonprofit and government organizations are welcome to apply for program admission.
As a private, nonprofit university, SNHU has one mission - to help you see yourself succeed. The benefits of earning a PhD in Education Leadership at SNHU include:
Supportive community. Join the SNHU community of learners who are closely connected with faculty and staff dedicated to your success.
Affordability. SNHU is one of the most affordable private, nonprofit universities in the Northeast. Scholarships may be available for those who qualify.
Accessible faculty. Learn from highly credentialed faculty members who are experts in their fields and conduct extensive research.
Opportunity. Tap into our international network of alumni and strong connections with global organizations.
Cohort Model
The cohort learning environment offers a collaborative experience for individuals with diverse career experiences and backgrounds. All members contribute their unique perspectives to the cohort learning experiences. Each individual's dissertation will be based on his or her interests but is developed with the support of a cohort model.
Careers & Outcomes
Graduates demonstrate doctoral-level scholarship skills, as well as an ability to analyze and synthesize both theory and research to design and create socially just and equitable communities within the field of education. SNHU's program helps you identify and understand complex leadership scenarios in order to support positive impacts that advance organizations, communities and education knowledge and practice.
Graduates should be able to demonstrate proactive sociocultural leadership skills through the construction of equitable learning opportunities. They are expected to display the habits of mind necessary to engage in ethical, moral and socially just leadership practices.
Curriculum
The PhD in Education Leadership program is a 54-credit program. The first two years of the program are designed to focus on coursework and scholar development for conducting independent research. This is followed by a focus on an individual dissertation that stems from previous coursework and scholarly development.
For specific curriculum and course information, visit the SNHU on campus academic catalog.
List of Courses
Courses May Include
PhD in Education Leadership
EDU 911
Educational Scholarship
This course aims to fuse the practice of twenty-first century education with scholarship which is thought-provoking, relevant, and practical. Candidates will investigate both current educational scholarship and the ways in which that scholarship is disseminated and put into practice.
EDU 928
Research-Based Independent Study I
This course provides the opportunity for candidates to develop their research questions and frame their research ideas into research plans. Candidates will complete a draft of their dissertation proposal, including a well-developed literature review.
EDU 943
Dissertation I
This course provides the opportunity for candidates to discuss their dissertation research and to help monitor timely progress toward completion of the dissertation. After completing the final draft of the dissertation and receiving approval of the chairperson, the candidate will make an oral presentation defending his/her dissertation for the doctoral committee and other interested individuals. Candidates generally register for a minimum of three terms of dissertation.
Total Credits: 54
Graduate Tuition
Earning your degree is a smart choice to advance your career, and investing in an affordable program increases your ROI. We keep our costs low to remove barriers between you and your goals.
Related Articles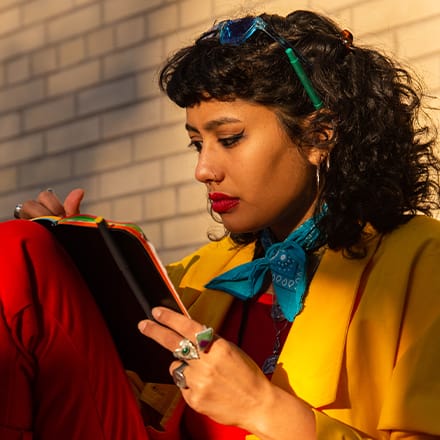 Creating SMART goals is a great way to ensure that you are setting yourself up for success while objective-setting. SMART goals can be used for various reasons and are intended to be more specific, measurable, achievable, relevant and time-bound than a typical goal.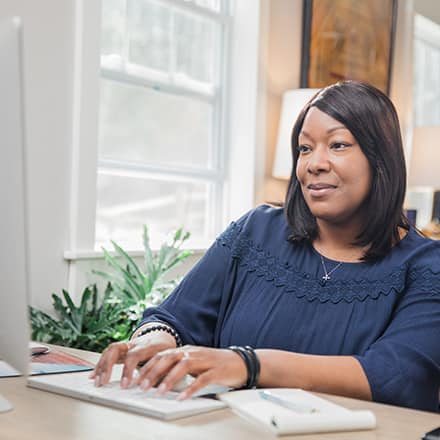 What if the university you've chosen no longer feels like the right fit for you? You put a lot of thought into where you want to attend and now wonder whether you should transfer colleges. Feeling this way is okay, and asking the right questions can make your choice easier.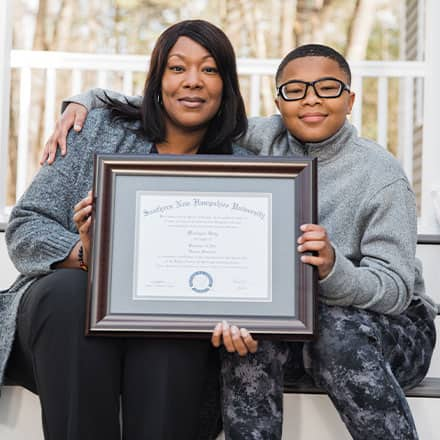 Can you speed up your bachelor's degree? You sure can. From transferring past credits to testing out of courses to getting credit for skills and knowledge you already know, these are 10 of the fastest ways to earn a bachelor's degree.