Plus One Professional Accountancy Graduate Program
Earn Your MS in Professional Accountancy in Just One Extra Year
Prepare yourself for a career in public accounting with your MS in Professional Accountancy. From courses in cost accounting procedures to advanced topics such as pensions and post-retirement benefits, SNHU's professional accountancy Plus One master's program can help equip you with the latest concepts and practices necessary for professional accounting and auditing.
See Yourself Succeed in Professional Accountancy
Designed with aspiring Certified Public Accountants in mind, the MS Professional Accountancy Plus One will immerse you in accounting and auditing topics that are likely to be on the CPA exam.
As a private, nonprofit university, SNHU has one mission - to help you see yourself succeed. The benefits of getting your professional accountancy degree at SNHU include:
Supportive community. Join the SNHU campus community of students who are closely connected with faculty and staff dedicated to your success.
Accessible faculty. Learn from highly credentialed faculty members who are experts in their fields and interact with you in the classroom, dining hall, fitness center and more.
Minimal requirements. No GRE or GMAT required for admission.
Opportunity. Tap into our nationwide network of alumni and strong connections with employers for internship and career opportunities.
Campus experience. Enjoy more than 50 student clubs, Division II athletics and fun events on our 300-acre campus in Manchester, N.H., named a "Best Place to Live" by Money magazine.
Admission Requirements
SNHU requires an undergraduate Grade Point Average (GPA) of 2.75 (or equivalent) for admission. If you are an international student in need of a visa to study on campus, please see our international admission requirements.
Acceptance decisions are made on a rolling basis throughout the year for our three 16-week graduate terms. You can apply at any time and get a decision within two weeks of submitting all required materials. To apply, simply complete our online application form.
Curriculum
The Master of Professional Accountancy program is a graduate day program to be completed in three 16-week semesters, beginning with the summer term.

The professional accountancy graduate program was designed to help ambitious students acquire the accounting and auditing knowledge required to sit for the Financial Accounting and Reporting and the Auditing and Attestation sections of the CPA exam in just 1 year.
Requirements to sit for the CPA exam vary by state. Students are encouraged to review their state specific requirements. State-by-state educational requirements to sit for the CPA exam can be found on the website of the National Association of State Boards of Accountancy (NASBA), while state-by-state CPA licensing requirements can be found through the Accounting Licensing Library, powered by NASBA.
List of Courses
Courses May Include
MS Plus One in Professional Accountancy Campus
ACC 550
Cost Accounting
This course provides a comprehensive study of the concepts, procedures, and practices of accounting systems that record, classify, and report cost data. These systems are designed to aid in the cost-effective operation of for-profit and non- profit organizations. This course focuses on cost behaviors, alternative cost systems, and accounting tools for planning and control. Additional topics studied would include relevant cost analysis for management decisions, cost/ revenue allocation methods, inventory management, and transfer pricing.
ACC 645
Advanced Auditing
This course is designed to introduce the student who is familiar with financial auditing principles to advanced auditing topics including 1) beyond the financial audit, 2) when audits go wrong, and 3) behavioral and ethical concerns for auditors. The course utilizes a combination of case studies, student presentations, and reviews of current auditing research and professional materials to assist students in increasing their knowledge of auditing. This is a reading intensive course.
ACC 696
Situational Ethics in Accounting
This course deals with the application of academic research related to ethical decision making, identifying evolving ethical issues in the accounting and business environment, and evaluating and applying theories of ethics and justice. Students will be exposed to ethical situations affecting the accounting and business environments to gain a solid foundation on which to address possible circumstances they may face as accounting professionals.
TAX 655
Federal Income Tax of Corporations and Partnerships
This course studies the theories and practices of income taxation of corporations and partnerships and excise tax on estates and gifts.
Total Credits: 36
Graduate Tuition
Earning your degree is a smart choice to advance your career, and investing in an affordable program increases your ROI. We keep our costs low to remove barriers between you and your goals.
Related Articles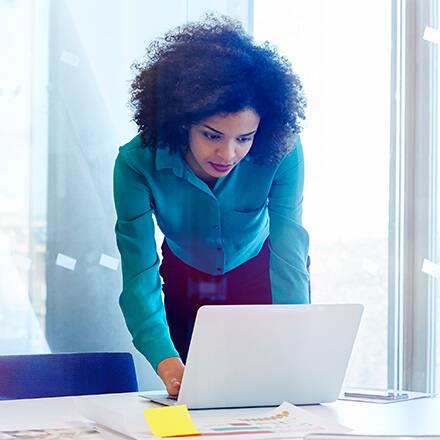 A business administration degree is a broad program that prepares you to tackle today's toughest business challenges. With this core business knowledge you'll be ready to contribute towards the bottom line of any organization in the areas of accounting, finance, human resources, marketing and more.
If you have worked for a bad leader, you likely already have the answer to why good leadership matters. Good leadership can make the difference between enjoying your job and tolerating your job. Here are 10 qualities of good leaders.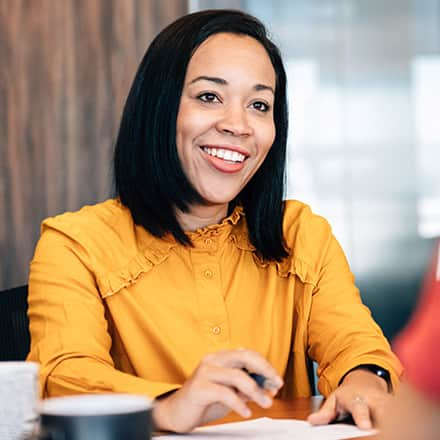 Human resources management plays an important role in the long-term success of an organization and its workforce. Interested in exploring how to become a human resources manager? SNHU adjunct faculty with years of HR experience share their best advice to get started in this evolving field.