Spread Your Message with a Communications Major from SNHU
Communicating effectively with co-workers, clients and the public requires expertise in oral, written and visual communications. The Bachelor of Arts in Communications major at Southern New Hampshire University helps you develop and deliver key messages to diverse audiences.
You'll learn communication theory and industry concepts, and build public speaking, presentation and interviewing skills. You'll also gain experience with business communication, graphic design and public relations through courses and minors in advertising, film, journalism, information technology or marketing. Electives in 3D animation and modeling, digital illustration and digital video production are also offered.
In this program, you'll be on a more structured, career-focused pathway to your degree. Designed to incorporate industry experience and prepare you for the workplace more rapidly, a number of your credits will be earned through experiential learning - which may include studio work, lab work, project-based courses, internships or industry certifications
You'll also learn through a mix of face-to-face classroom and online formats. That means less seat time in traditional classroom settings, and more time engaging with faculty members as project leads, internship advisors or coaches.
See Yourself Succeed as a Communications Major at SNHU
Having good communication skills is, without a doubt, one of the most sought-after skills by prospective employers - no matter what field you go into. That's what makes this BA so valuable. As a SNHU communication major candidate, you can expect to:
Gain hands-on experience in public speaking and interviewing skills
Complete coursework in corporate communication, graphic design, public relations, social media and other communication disciplines
Understand and articulate the business rationale behind communication strategies
Tailor the communication degree by minoring in graphic design, social media marketing, sport management, marketing or fashion merchandising
As a private, nonprofit university, SNHU has one mission - to help you see yourself succeed. The benefits of majoring in communication at SNHU include:
Supportive community. Join the SNHU campus community of students who are closely connected with faculty and staff dedicated to your success
Affordability. It's our mission to make higher education more accessible. That's why, SNHU is one of the most affordable private, nonprofit universities in New Hampshire.
Accessible faculty. Learn from highly credentialed faculty who are experts in their fields and interact with you in the classroom, dining hall, fitness center and the stands
Opportunity. Tap into our nationwide network of alumni and strong connections with employers for internship and career opportunities
Campus experience. Enjoy more than 50 student clubs, champion Division II athletics and fun events on our 300-acre campus in Manchester, N.H., named a "Best Place to Live" by Money magazine
Concentrations
The field of digital communication is constantly changing and expanding globally. This concentration takes the knowledge needed in a variety of industries and distills it into a series of courses. These courses will help prepare students for an increasingly technology-dependent workplace while focusing on graphic design, public speaking, analytical reasoning, and intercultural engagement. Students can expect to finish this program with a diverse skillset ready to propel them into their chosen career paths, both nationally and internationally.
Courses may include:
Digital Design Tools
Public Relations
Advanced Public Speaking
Applied Strategic Communication
Careers & Outcomes
The communication, computer and graphic design skills you'll obtain prepare you for a variety of careers. SNHU Communication graduates have been employed into a variety of exciting roles including careers at magazine and media organizations, professional sports leagues, and tech companies.
This BA program emphasizes practical experience through coursework and other opportunities, including:
Working with clients in real-world settings
Contributing to the publication of the student-run college newspaper, The Penmen Press, and student-run radio station, Radio SNHU
Internships
Curriculum
Students also have the opportunity to focus their studies through a variety of minors and internship experiences. At the same time, students are able to develop skill sets in particular areas that may be highlighted by portfolio work for future employment. Specific focus areas include business communication, new media, intercultural communications, leadership strategies, public relations, and professional writing.
Courses To Prepare You For Your Career
SNHU's bachelor's in communication program includes:
General education
Degree-specific courses
General Education Program
Our programs are designed to equip you with the skills and insights you need to move forward. In recent years, employers have stressed the need for graduates with higher order skills - the skills that go beyond technical knowledge - such as:
Writing
Communication
Analysis
Problem solving
All bachelor's students are required to take general education classes. Through foundation, exploration and integration courses, students learn to think critically, creatively and collaboratively, giving you the edge employers are looking for.
List of Courses
Courses May Include
BA in Communication Campus
COM 125
Dissecting Pop Culture
In this course, students will examine the concept of media literacy and the history of communication industries. Students will practice deconstructing pop culture and media messages to recognize their potential effect, understand how media literacy is associated with an individual's role as a consumer of and participant in media, and recognize the role that media plays in creating and transforming cultural messaging.
COM 199
Communication Studio I
COM Studio I will introduce students to foundational practices within the Communication field, particularly focusing on project-based experiences.
COM 212
Public Speaking
This course is designed to help students develop abilities, including organization and delivery skills, for all speaking situations. The evaluation and improvement of voice, diction, articulation and posture also are studied. May not be used as literature elective.
COM 220
Intercultural Communication
In a time of increasing globalization it is important to understand how communication differs in other cultures. This course is designed to expose students to a variety of different cultures through organizational and business communication. Students will study specific countries each semester and learn successful communication strategies for each culture through lectures, panel discussions/guest speakers, and a variety of individual and group projects.
COM 227
Public Relations
This course introduces students to the theory and practice of public relations in the United States. Students study the major figures in this field as well as organizations, their behavior, and the relationships between organizations and their publics.
COM 310
Social Media
The possibilities and dangers of social media increase daily. This course explores the history, technology, impact, and strategies of social media. Students will examine the uses of social media for business, personal branding, community building, journalism, affecting change, and marketing communications. The course provides hands-on experience with the most current technology.
ENG 220
Business Communication
This course is a practical introduction to the preparation of business correspondence, employment applications and resumes and formal research reports. Written communication skills are emphasized.
Total Credits: 120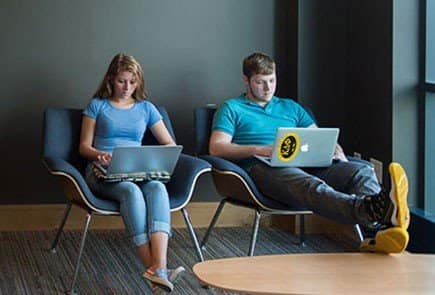 Campus Undergraduate Tuition
Our Manchester campus aims to keep tuition and related costs low for our students so that you can pursue your degree and your goals.
Related Articles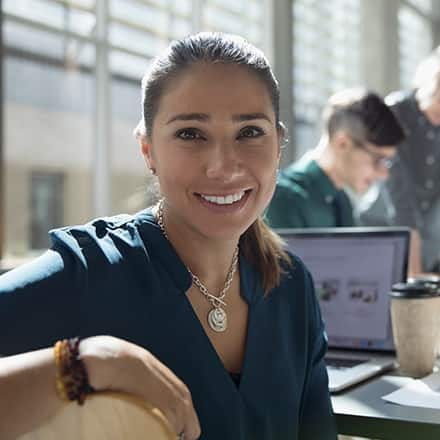 While many accounting degree holders find work as certified accountants and analysts, similar professions are also available across many industries. The analytical and critical thinking skills gained in an accounting program can help prepare you for more careers than you might think.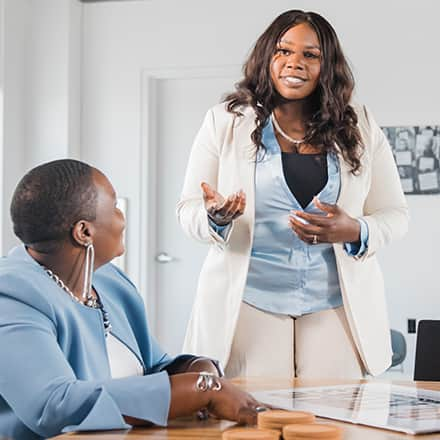 If you have worked for a bad leader, you likely already have the answer to why good leadership matters. Good leadership can make the difference between enjoying your job and tolerating your job. Here are 10 qualities of a good leader that can benefit teams and organizations.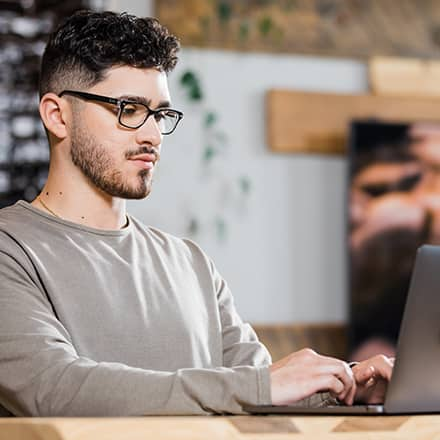 The fundamentals of digital marketing, or internet-based marketing efforts, refer to the guiding principles that can help lead your strategy and result in successful marketing campaigns. Digital marketing is all about sharing content with the aim of engaging and influencing potential customers.