Gain Valuable Career Skills with a Major in Business Administration
An SNHU business administration major can lead to a world of career opportunities in today's dynamic business environment. Manage a retail store or corporate office. Lead a nonprofit agency or healthcare organization. Oversee a government agency or manufacturing firm. Run your own company or a franchise. The possibilities are endless.
The Bachelor of Science in Business Administration was developed in cooperation with business professionals to provide the skills you need to succeed in today's economy. This undergraduate major combines management courses and a broad business education in areas such as accounting, human resources and marketing.
You can follow the general track - or you can create additional opportunities for yourself by specializing your skill set with one of our concentrations.
See Yourself Succeed as a Business Administration Major
Develop your business knowledge, understand your social and ethical values, and gain an international perspective. Use cutting-edge technology and hone your critical-thinking and problem-solving skills while learning to be an effective leader. Our business curricula includes coursework and field experiences that help you gain valuable career skills such as:
Communication. Communicate effectively through written, oral and visual communication
Information technology. Master IT principles and applications and use them to their greatest advantage
Problem solving. Identify problems quickly, analyze them reasonably, find solutions creatively
Teamwork. Develop interpersonal skills that help you participate effectively in teams and groups
Analytical skills. Apply quantitative and qualitative methods and use data, applied mathematical and statistical techniques and decision sciences
Global orientation. Gain a multidisciplinary global perspective to make effective international business decisions
Legal and ethical practices. Understand the legal and ethical considerations and implications of personal, social, business and international business behavior and activities
Research. Conduct primary and secondary research and learn how to apply the results
Strategic approaches. Think and plan strategically
Leadership. Be an effective team and organizational leader
As a private, nonprofit university, SNHU has one mission - to help you see yourself succeed. The benefits of majoring in business administration at SNHU include:
Supportive community. Join the SNHU campus community of students who are closely connected with faculty and staff dedicated to your success
Affordability. It's our mission to make higher education more accessible. That's why, SNHU is one of the most affordable private, nonprofit universities in New Hampshire.
Accessible faculty. Learn from highly credentialed faculty who have industry experience and are experts in their fields and interact with you in the classroom, dining hall, fitness center and the stands
Opportunity. Tap into our nationwide network of alumni and strong connections with employers for internship and career opportunities
Campus experience. Enjoy more than 50 student clubs, champion Division II athletics and fun events on our 300-acre campus in Manchester, N.H., named a "Best Place to Live" by Money magazine.
Internships & Outcomes
As an SNHU business administration major, your program is much more than the classes you take. You'll receive hands-on experience and guidance from seasoned professionals: Our faculty, alumni and career services team can help connect you with opportunities that prepare you to enter the workplace.
Business and financial occupations are projected to grow 8% through 2030 – faster than the average for all occupations, according to the U.S. Bureau of Labor Statistics.1 Earning your bachelor's degree in business can help create demand for your skill set throughout your career.
Curriculum
The general-track curriculum for our BS in Business Administration allows you to gain a well-rounded background in leadership, communication, accounting, behavioral dynamics and quantitative analysis as a business administration major at Southern New Hampshire University.
Courses To Prepare You For Your Life & Career
SNHU's bachelor's in business administration program includes:
General education courses
Business core
Degree-specific courses
General Education Program
SNHU's required general education program, known as The Commons, aims to guide you toward success in not only your academic career, but your personal and professional life too.
Throughout the curriculum, you'll gain some of the most in-demand skills in today's workplace, including:
Research and information analysis
Diverse audience communication
Critical thinking and ethical problem solving
Leadership, emotional intelligence and collaboration
This expertise will prove practical, transferable and invaluable as you grow in your career and contribute positively to society.
Beyond foundational skill development, the general education program also provides the benefit of allowing you to explore a wide range of fields outside of your intended major.
Business Core Program
Programs in the School of Business require learners to complete the business core program, which includes a variety of business-specific courses. This program focuses on 10 core competencies to prepare you for success wherever you go.
List of Courses
Courses May Include
BS in Business Administration Campus
BUS 210
Managing and Leading in Business
Students will explore leadership and management theories and how to incorporate them in one's own personal style for effective contribution and collaboration in diverse team environments, and learn about the skills necessary to lead in various organizational structures and areas of business. Students will also examine how the functional areas of business are interrelated and work together in organizations.
BUS 225
Critical Business Skills for Success
Students will learn the critical business skills required for successful leadership and management in organizations. By applying business research skills and data analysis, students will solve problems and support business decisions. Students will also explore various techniques and forms of professional communications and their uses in business contexts.
FIN 320
Principles of Finance
Students will examine the corporate finance discipline, including the financial management of organizations and the skills needed to make decisions about financing, investments, and dividends. Students will learn how the analysis of financing and investment options can inform decisions that add value to an organization and its investors.
MKT 205
Applied Marketing Strategies
Students will learn how the marketing mix is used to position a product or service for a specific target market by analyzing pricing, distribution, product development, and promotional strategies. By applying marketing and consumer research, students will generate informed recommendations. Students will also examine the impact of communications and distribution channels on marketing efforts.
Total Credits: 120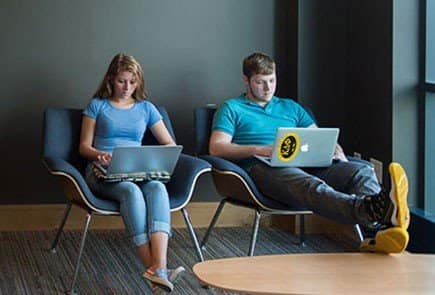 Campus Undergraduate Tuition
Our Manchester campus aims to keep tuition and related costs low for our students so that you can pursue your degree and your goals.
This program and its concentrations are accredited by the Accreditation Council for Business Schools and Programs (ACBSP). Student achievement data can be found on College Navigator.
Related Articles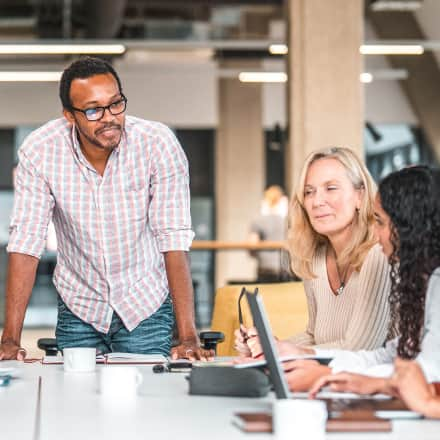 Whether building processes for multi-national businesses or identifying logistical hurdles to save costs, operations managers keep organizations running. If you're interested in driving efficiency at work, see if operations management is the right career path for you.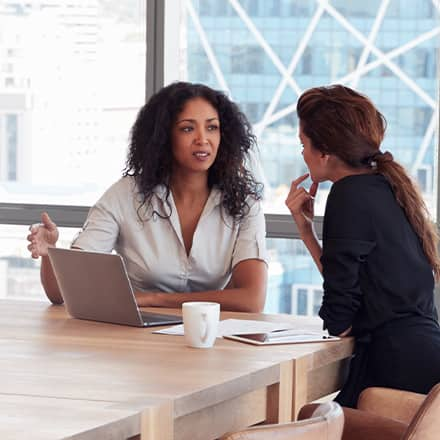 Human resources is an integral part of any organization, playing a key role in the strength and vitality of its workforce. While HR roles can vary, the overall goal of the field is the same: to support employee recruitment, retention, engagement and overall productivity.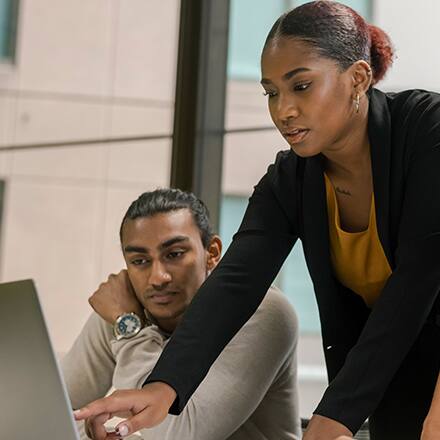 A business degree is a course of study that allows you to explore the business world. Studying business offers students a lot in terms of preparation for the workplace. Being skill-forward and workplace-relevant keeps business degrees positioned as one of the most popular degree fields around.
References
1 Bureau of Labor Statistics, U.S. Department of Labor, Occupational Outlook Handbook, on the internet, at:
https://www.bls.gov/ooh/business-and-financial/accountants-and-auditors.htm (viewed August 1, 2022)
https://www.bls.gov/ooh/business-and-financial/management-analysts.htm (viewed August 1, 2022)
https://www.bls.gov/ooh/business-and-financial/personal-financial-advisors.htm (viewed August 1, 2022)
https://www.bls.gov/ooh/management/computer-and-information-systems-managers.htm (viewed August 1, 2022)
https://www.bls.gov/ooh/management/advertising-promotions-and-marketing-managers.htm (viewed August 1, 2022)
https://www.bls.gov/ooh/entertainment-and-sports/home.htm (viewed August 1, 2022)
https://www.bls.gov/ooh/business-and-financial/home.htm (viewed August 1, 2022)
Cited projections may not reflect local and/or short-term economic or job conditions and do not guarantee actual job growth.