Earn an Online HR Degree Concentration
$320/credit (120 credits)
Transfer up to 90 credits
No application fee or SAT/ACT scores required
SHRM-aligned curriculum
HR manager jobs to grow 7% by 20281
24/7 online accessibility – attend class when and where it's convenient
Online Human Resources Degree Concentration Overview
Learn how to succeed in HR with the online Bachelor of Science (BS) in Business Administration with a concentration in Human Resource Management.
Recruit top talent for a tech startup. Visit job fairs on college campuses. Help improve benefits packages for large firms. This online HR program will help you support the teams that help businesses succeed.
"HR professionals are partners with the business," said Deborah Gogliettino, SNHU's associate dean for human resources. "[This is valuable] for the organization and for the person doing the job."
The specialized HR degree program combines your business education with the fundamentals of human resources. You'll learn about employee safety, labor relations and the management of a global workforce. These skills can help set you apart when pursuing your HR career.
Learn how to:
Solve organizational goals using human resource management practices
Help build collaborative relationships with diverse teams
Engage in ethical, legal and socially responsible business practices
Consider global and societal contexts on all business decisions
Use business data gathered through research and technological applications
Communicate effectively to diverse internal and external audiences
This business degree with a concentration in Human Resource Management is aligned with the Society for Human Resource Management's (SHRM) HR Curriculum Guidebook and Templates. A leading HR organization, SHRM helps define education standards taught in college business schools by establishing and reinforcing new HR standards recognized and respected by organizations across industries. These industry standards can help professionals learn and apply HR principles in the workplace.
By building upon the online business degree program, this specialized human resources management degree concentration explores how businesses operate. "Your job is to build the workforce," said Gogliettino. "And in order to understand how, you have to understand the organization."
You'll discover how to implement benefits like paid leave, insurance, retirement income and various employee services. If you'd like to continue your education once you complete the BS in Business with a concentration in human resources management, we can help. Check out our master's in human resources management, MBA in human resources, undergraduate human resources certificate or graduate human resources certificate to learn more.
Flex your way to an online HR degree
Kristin Galvin said the flexibility of online classes at Southern New Hampshire University made it possible for her to earn her Human Resources Degree concentration while balancing a full-time job and family priorities.
Career Outlook
As long as businesses continue to grow and retain top talent, there will always be a need for qualified HR professions in the workforce.
The U.S. Bureau of Labor Statistics reports that employment for human resources specialists will grow by 5% through 2028, which is on pace with the national average for all occupations.1 Likewise, jobs for human resources managers are projected to grow by 7% – slightly faster than the national average for all occupations.1
Many of these jobs require an entry-level education of a bachelor's. To help prepare you for success in your field, our specialized online human resources degree emphasizes the use of human resource skills to improve organizations. You'll gain the skills needed for entry- and mid-level roles in the growing HR management field.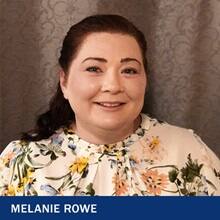 This human resources degree program can also prepare you for various leadership roles.
"You don't need to be headed to the HR department to benefit from this degree program," said Melanie Rowe '18. "A degree in business administration with a concentration in HR prepares you for a leadership role in any department. It teaches you how to manage an organization's most important resource – people."
Start Your Journey Toward an Online Human Resource Degree Concentration
Why SNHU for Your Online Human Resource Management Science Degree Concentration
Flexible
With no set class meeting times, you can learn on your schedule and access online course materials 24/7.
Affordable
Take advantage of some of the lowest online tuition rates in the nation, plus financial aid for those who qualify. We also make it easy to transfer to SNHU by accepting up to 90 credits from your previous institution.
Respected
Founded in 1932, Southern New Hampshire University is a private, nonprofit institution with over 100,000 graduates across the country. SNHU is accredited by the New England Commission of Higher Education (NECHE), which advocates for institutional improvement and public assurance of quality.
Recently, Southern New Hampshire University has been nationally recognized for leading the way toward more innovative, affordable and achievable education:
"Most Innovative" regional university honors from U.S. News & World Report each year since 2015
A $1 million grant from Google.org to explore soft skills assessments for high-need youth
Recognition as a 2017 Digital Learning Innovator by the Online Learning Consortium
Network
As an Southern New Hampshire University student, you'll have access to a powerful network of more than 200,000 peers, alumni and staff that can help support you long after graduation. Our instructors offer relevant, real-world expertise to help you understand and navigate your industry. Plus, with our growing, nationwide alumni network, you'll have the potential to tap into a number of internship and career opportunities.
96.5% of students would recommend SNHU.2 Discover why SNHU may be right for you.
Part of our mission to expand access to quality higher education means removing the barriers that may stand between you and your degree. That's why you can apply at any time and get a decision within days of submitting all required materials.
Acceptance decisions are made on a rolling basis throughout the year for our 6 (8-week) undergraduate terms.
Simply contact an admission counselor, who can help you explore financial options, answer all your questions and walk you through the application process. Start by:
Test scores are not required as part of your application.
Courses & Curriculum
In the human resource management degree online program, you'll learn about leadership, motivation and maximizing an organization's human capital. You'll apply your course material to real-world situations and learn how to build benefits and programs that can add organizational flexibility or may even steer your corporate culture in a different direction, such as including work-from-home packages for employees.
This program is aligned with the Society for Human Resource Management's HR Curriculum Guidebook and Templates. All courses are thus designed to meet current HR industry standards.
Apart from business core and general education courses, this concentration will hone in on relevant human resource concepts and principles, such as policies and administration, decision making and planning, compensation and benefits, and strategy and development.
Curriculum Requirements & Resources
Business core: Revised for fall 2020, our undergraduate business programs contain 10 cutting-edge business courses. These core courses are designed to help prepare you for success wherever you go.
General education courses: All bachelor's students are required to take general education classes, if not obtained in prior coursework. Through these foundation, exploration and integration courses, students learn to think critically, creatively and collaboratively, giving you the edge employers are looking for.
Technology resources: We provide cloud-based virtual environments in some courses to give you access to the technology you need for your degree – and your career. Learn more about our virtual environments.
Earn math credits for what you already know: Save time and tuition with our Pathways to Math Success assessments. Show your knowledge of the materials in your program's math courses, and you could earn up to 12 math credits – at less than $50 for each course assessment (statistics or precalculus).
List of Courses
Courses May Include
BS in Business Administration Human Resource Management Online
OL 211
Human Resource Management
This course examines the fundamentals of policies and administration. Major tasks of procedures and developing, maintaining and utilizing an effective team are studied. Students are introduced to international human resource management.
OL 215
Principles of Management
This course is designed to examine the fundamentals and principles of management in order to develop an understanding of management in any formal organization. Special attention is paid to planning and decision-making. International management is also covered. Writing Intensive Course.
OL 325
Total Rewards
This course covers the development and administration of compensation and benefit programs for organizations. Wage theory, principles and practices, unemployment security, worker income security, group insurance, and disability and pension plans are investigated. Emphasis is placed on objectives, policies, organization, implementation and revision of compensation and benefit systems.
OL 442
Human Resource Strategy and Development
This course provides an in-depth examination of human resource strategy and development. Students will gain an understanding of the importance of sound HR practices and the integral role they play in achieving organizational success. Students will examine the environment of HR management; the challenges of staffing organizations, locally and internationally; the relationship of a learning organization to training and development; the role compensation and benefit strategies play in motivating the developing employee; and the concerns and issues related to employee and labor relations. Senior standing or permission of instructor.
Total Credits: 120
Tuition & Fees
As a private, nonprofit university, we're committed to making college more accessible by making it more affordable. That's why we offer some of the lowest online tuition rates in the nation—and haven't raised our costs in a decade.
We also offer financial aid packages to those who qualify, plus a 30% tuition discount for U.S. service members, both full and part time, and the spouses of those on active duty.
Online Undergraduate Programs
Per Course
Per Credit Hour
Annual Cost for 30 credits
Degree/Certificates
$960
$320
$9,600
Degree/Certificates
(U.S. service members, both full and part time, and the spouses of those on active duty)*
$675
$225
$6,750
Tuition Rates are subject to change and are reviewed annually.
*Note: students receiving this rate are not eligible for additional discounts.
Additional Costs
No Application Fee, $150 Graduation Fee, Course Materials ($ varies by course)
Frequently Asked Questions
Can you get a human resources degree online?
Yes. Learning online can be an excellent way for adults to pursue their degree while juggling work, family and personal commitments. By giving students the flexibility to access their coursework anytime and anywhere, online education can help make earning a degree accessible to most.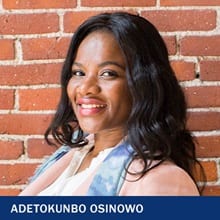 Just ask Adetokunbo Osinowo '20. Before she discovered the BS in Business Administration with a concentration in HR Management, going back to school seemed impossible.
"Working full time, I didn't think I'd be able to go back to school and give it my 100%," Osinowo said. "I think another reason was the fear of failure and self-doubt. What if I do it and I fail? What if I don't finish? What if I'm not good at it? Those excuses were holding me back from taking that plunge."
Finally, she went for it – and soon realized just how much she was capable of.
"Once I contacted SNHU, the admission process was so easy," she said. "I was able to pick my classes, buy my books, start my courses and fit homework into my schedule so easily. I could finally see that earning my degree was something I could achieve – something that I could give my 100%."
What jobs can you get with a HR degree?
Earning an online human resources degree can open up a variety of career paths in the HR field, including:1
Human resources specialist: Represent the front line in a company's recruitment of skilled workers, handling all or part of the process of vetting, hiring and onboarding new recruits.
Recruitment specialist: Find, screen and interview applicants for job openings in an organization, by posting listings, attending job fairs and visiting college campuses.
Training and development specialist: Work with executives, managers and employees to determine the skills workers need, and then design, organize and carry out necessary training programs.
Compensation, benefits and job analysis specialist: Research and compare benefits policies and plans, classify position descriptions to set fair salaries and ensure your company complies with employment laws and regulations.
Labor relations specialist: Interpret labor contracts and make sure that companies follow the agreements they've made when it comes to pay, pensions and management practices.
It's important to note, too, that an HR degree can help open doors in a number of different industries, for organizations both big and small. This gives you the ability to choose your work environment based on what you love. Let's say tech is your thing. You could be the recruitment guru for a software engineering company. How about sports? You could be the MVP who rounds up a dream team of marketers for a major league soccer club. Wherever you hope to go, a degree in HR can help position you to get there.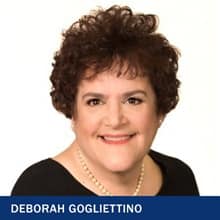 "A student's decision to be in one industry or another has to do with their passions," said Deborah Gogliettino, SNHU's associate dean for human resources. "I [personally] like mission-driven organizations. I like the multi-layers of complex issues you get in healthcare. But a student who's adept at HR can work in any industry."
Is HR a respected career?
The short answer is yes. While human resources jobs were once considered administrative in nature, a changing workforce and developments in technology have made the HR roles of today much more complex.
Take, for example, the ways employee benefits have evolved over the years, from learning and development initiatives to stock options and other perks. The recruitment process has become more involved, too. A once-simple job description now lives on multiple digital job boards and social media channels, where user-generated reviews can make or break a company's image among current employees and jobseekers alike.
Add to the mix a growing emphasis on work-life balance, and you have an entire workforce that expects more than a paycheck from their employers.
"Employees bring their whole self to work," said Deborah Gogliettino, SNHU's associate dean for human resources. "We don't know if the employee had a struggle getting the kids off to school, or is worried about making the mortgage payment. Human resource professionals need to help the organization understand that in today's world, it's not just about the work, it's about the whole person."
According to SHRM, HR professionals play "a vital role in perpetuating a strong culture, starting with recruiting and selecting applicants who will share the organization's beliefs and thrive in that culture."3
As business leaders are well aware: These cultures take work. Therein lies the need for a strong human resources professional to not only recruit talent, but also give them a reason to stay. That means implementing sustainable career development opportunities, ensuring benefits that promote long-term health and wellness and offering initiatives that reward and recognize high-performing employees.
In other words, to really flourish in this field, an HR worker needs to be more than a people-person with strong administrative skills – they need to be strategic leaders.
"HR interacts with every department at every level of employment," Gogliettino said. "In other careers, you only really interact with people in your department, doing the same thing the same way every day. HR interacts with everyone and every day is a new challenge."
How do I get certified in human resources?
Becoming a certified human resources professional can give you a leg up when applying for HR jobs and indicates a high level of knowledge and skills.
The Society for Human Resource Management (SHRM) offers two professional certifications for human resources leaders: the SHRM - Certified Professional (SHRM-CP) and SHRM - Senior Certified Professional (SHRM-SCP).4
The certifications link directly to on-the-job scenarios and demonstrate that you can apply your learning to real-world situations. Both the SHRM-CP and SHRM-SCP require at least a bachelor's degree in human resources or a related field and varying years of professional HR experience in order to qualify for the exams.
Students interested in furthering their education can continue on to SNHU's online human resources management master's degree program, which is aligned with SHRM competencies on employee and labor relations, legal and ethical issues, recruitment and technology and the changing workforce.
Earning a master's degree in human resources from SNHU can reduce the number of years you must work in HR before taking the exams and give you the knowledge and skills you need to earn your certification.
What kind of degree do you need for HR?
A bachelor's degree is typically required for most human resources roles. Earning an online bachelor's degree in business administration with a concentration in human resources management offers a strong foundation of general business knowledge that can serve you well in a variety of HR jobs.
As human resources becomes increasingly more strategic, a business administration degree can help you understand the various business systems at play within an organization and give you the skills you need to manage relationships between various departments and work as part of an organization's leadership team.
In a business administration online HR degree program, you'll also explore organizational leadership principles to improve and maintain corporate culture and keep employees engaged.
The best way to further your human resources career, however, is to take additional HR courses. A master's degree in human resources management from SNHU can give you the specialized knowledge you need to lead an HR department or a company's recruitment, employee engagement and talent development efforts.
Is a human resource degree worth it?
If you want a career helping others and making real change within an organization, then yes.
Human resources management is a growing, versatile field with many opportunities available for skilled workers across a variety of industries. Most human resources jobs require at least a bachelor's degree, with some leadership positions seeking master's degree holders.
According to the U.S. Bureau of Labor Statistics (BLS), jobs for human resources managers are projected to grow 7% by 2028. Training and development jobs are projected to grow 8% by 2028, as companies seek to reduce costs by boosting employee retention and developing their existing workforce.1
With a human resource degree from SNHU, you'll learn how to communicate effectively to diverse audiences, helping you lead strategic changes, act as a bridge between employees and company leadership and help form a positive team or organizational climate for all workers.
How much does an HR degree cost?
We know that cost is a major factor when deciding whether or not to continue your education. That's why SNHU offers some of the most affordable online tuition rates in the country – which we've kept the same every year since 2012.
That said, the actual cost of your degree will vary based on the specific courses you take, the materials they require and your previous college credits.
While our online degree programs aim to make use of free resources whenever possible – including ebooks, websites and training videos – some courses will require textbooks.
SNHU also offers a generous transfer policy, accepting up to 90 transfer credits toward bachelor's degree programs that can save you time and money.
At the end of the day, our goal is to make education accessible and affordable to you. That's why, in addition to the features we've already mentioned, we also offer grants and scholarships to eligible students who need them. As a proud military supporter, this includes scholarships for military families, along with up to 30% tuition discounts for active duty military and their spouses.
SNHU has provided additional information for programs that educationally prepare students for professional licensure or certification. Learn more about what that means for your program on our licensure and certification disclosure page.
References
Sources & Citations (1, 2, 3, 4)
1 Bureau of Labor Statistics, U.S. Department of Labor, Occupational Outlook Handbook, on the internet, at:
https://www.bls.gov/ooh/management/human-resources-managers.htm (viewed April 15, 2020)
https://www.bls.gov/ooh/business-and-financial/human-resources-specialists.htm (viewed April 28, 2020)
https://www.bls.gov/ooh/business-and-financial/training-and-development-specialists.htm (viewed April 15, 2020)
https://www.bls.gov/ooh/business-and-financial/compensation-benefits-and-job-analysis-specialists.htm (viewed April 15, 2020)
https://www.bls.gov/ooh/business-and-financial/labor-relations-specialists.htm (viewed April 15, 2020)
2 According to survey responses from over 9,200 SNHU online students conducted in the fall of 2019.
3 Society for Human Resource Management, Understanding and Developing Organizational Culture, on the internet, at https://www.shrm.org/resourcesandtools/tools-and-samples/toolkits/pages/understandinganddevelopingorganizationalculture.aspx (viewed April 15, 2020)
4 Society for Human Resource Management, Why Seek SHRM Certification?, on the internet, at https://www.shrm.org/certification/about/about-shrm-certification/Pages/keybenefits.aspx (viewed April 15, 2020)