Psychology Faculty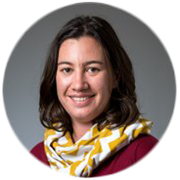 Ann E. Nordmeyer Ph.D.
Assistant Professor
Ann Nordmeyer is an Assistant Professor of Psychology in the SNHU Psychology department. Before joining the SNHU staff, Nordmeyer served as an Instructor and Co-Instructor at Stanford University, teaching Developmental Psychology and Language and Thought.
Nordmeyer also served as a teaching assistant at Stanford, helping to educate students in a variety of psychology courses. She has been a guest lecturer in a number of Stanford classes, and in the process of publishing several manuscripts on psychology-related subjects. She has published peer-reviewed articles and has even contributed a chapter to an edited textbook, Thematic Approaches for Teaching Introductory Psychology. She has also presented at several teaching conferences and departmental talks.
Nordmeyer earned her B.A. in Psychology from Smith College in 2011, and expects to earn her Ph.D. in Developmental Psychology from Stanford University in 2016.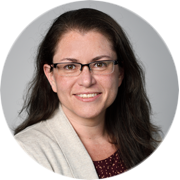 Elise N. Pepin
Professor
Joining SNHU in 2007, Dr. Elise N. Pepin is an associate professor of Psychology. Courses taught include Human Growth & Development (Life Span Development), Issues in Child Development, Issues in Adolescent Development, Social Development in Childhood & Adolescence, Introduction to Psychology, First Year Seminar, and Readings & Research in Psychology.
Pepin received her Bachelor of Arts in Psychology from Brandeis University, her Master of Arts in Developmental Psychology, Master of Science in College Teaching and Doctor of Philosophy in Developmental Psychology from the University of New Hampshire.
Her recent presentations include Pepin, E. N., Dalton, D. & Chausse, B. (2011, October). "Psychological Benefits of College Student's Campus Involvement." Paper presented at the 51st Annual Meeting of the New England Psychological Association (NEPA). Fairfield, C.; Pepin, E. N., Cohen, S. & Heyman, J. (2011, October). "Psychosocial Development, Social Support, & Depression in College." Paper presented at the 51st Annual Meeting of the New England Psychological Association (NEPA). Fairfield, CT.
Publications include Pepin, E. N., & Banyard, V. L. (2006). "Social support: A mediator between child maltreatment and developmental outcomes." Journal of Youth and Adolescence, 35(4), 617-630.
Service at SNHU includes vice chair of and representative of the Psychology Department to the School of Arts & Sciences Curriculum Committee, University Curriculum Committee member and secretary, General Education Committee, and advisor to Psi Chi.
Pepin was nominated in 2010 and 2011 for the SNHU Teaching Excellence Award.

Jay Kosegarten
Associate Professor
Since 2011, Dr. Jay Kosegarten has been an SNHU assistant professor of Psychology. His courses taught include research methods, abnormal psychology, social psychology and introduction to psychology. Kosegarten has conducted research involving visual perception and logic that includes the work behind his doctoral dissertation: ''If a duck were a rabbit: The logic of perceptual ambiguity and the importance of context.'' He has recently presented conference papers about the logic of the ''Monty Hall problem'' and about certainty regarding syllogistic reasoning. Other research has examined counterfactual reasoning and theory of mind.
Kosegarten received his Bachelor of Arts in Psychology from Connecticut College, and a Master of Arts and Doctor of Philosophy in Clinical Psychology from Long Island University-Brooklyn.
Kosegarten has delivered several presentations and published articles including Kosegarten, J. & Kose, G. (2008). Aspects of Wittgenstein's psychological concepts. ''Varieties of Theoretical Psychology: International, philosophical, and practical concerns,'' pp. 357-364. Teo, Stenner, Rutherford, Park & Baerveldt (eds). Captus Press, Concord, Ontario, CA.
He is a member of the American Psychological Association, Jean Piaget Society, Society for Research in Child Development, International Society for Theoretical Psychology and the New England Psychological Association.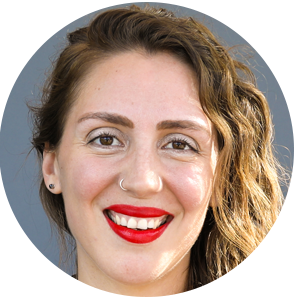 Justina Oliveira
Associate Professor
Justina Oliveira joined SNHU in 2015 as an assistant professor of psychology. Oliveira previously taught social psychology courses at Baruch College. Courses taught include Social Psychology, Advanced Social Psychology, and Psychology Research Methods.
Oliveira received her Bachelor of Arts in Spanish and her Bachelor of Applied Science in Psychology from the University of Minnesota Duluth, her Master of Philosophy from the Graduate Center, CUNY, her Master of Science in Industrial and Organizational Psychology from Baruch College and her Doctor of Philosophy in Industrial and Organizational Psychology from CUNY.
Publications include Mellert, L., Scherbaum, C., Oliveira, J.M., & Wilke, B. Examining the relationship between organizational change and financial loss. Journal of Organizational Change Management (in press). Presentations include Oliveira, J.M. (2014, March). The effects of faultline activation and cross-cutting diversity dimensions on team processes. Poster presented at the annual conference for the Eastern Psychological Association, Boston, MA.
Professional affiliations include Society of Industrial and Organizational Psychology, Eastern Psychological Association, American Psychological Association and the Society for Humanitarian Work in Psychology.
Learn more about Oliveira in this faculty Q&A.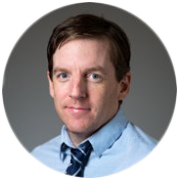 Michael Hendery
Department Chair, Full Professor
An associate professor of psychology and the Department Chair at SNHU, Dr. Michael Hendery's courses taught include Introduction to Psychology, Psychology of Personality, Social Psychology and Assessment and Testing. He is a licensed clinical psychologist and works in private practice.
Hendery received his Bachelor of Arts in Psychology from Ithaca College, his Master of Arts in Clinical Psychology from St. Michael's College and his Doctor of Psychology in Clinical Psychology from George Washington University. He is also the recipient of the 2014 New Hampshire Excellence in Education award.
At SNHU, Hendery is the advisor for Psi Chi (International Honors Society in Psychology), a member of the Institutional Review Boar and the SAS Curriculum Committee.
Hendery is a member of Psi Chi and the American Psychological Association. His lectures include Hendery, M.R. (2010). "Short-term dynamic psychotherapy." Presented at The George Washington University Professional Psychology Symposium. His current research is focused on the mentalization process in college students.

Peter Frost
Professor
Dr. Peter Frost teaches psychology courses and conducts research in collaboration with undergraduate students. By helping students identify and conduct their own research projects, Frost believes they will take ownership of their learning and find their niche in psychology. These collaborations have resulted in recent publications and conference presentations with students as authors. Other publications examine the effectiveness of various teaching techniques, including inter-teaching and flipped classrooms.
Frost's teaching and research interests include cognitive psychology and neuroscience. His current projects and publications focus on the lingering effects of using mobile devices on various aspects of higher cognition. Other studies have explored how personality relates to susceptibility to false memory and how faulty reasoning can alter autobiographical memory. He has been a recipient of the SNHU Excellence in Teaching Award and the SNHU President's Merit Award.
Frost received his Bachelor of Arts in Psychology from Framingham State University, his Master of Arts in Neuroscience from Baylor University and his Doctor of Philosophy in Neuroscience from Baylor University.
Frost is a past president of New England Psychological Association and has served as an elected member of their steering committee.
Contact Information:
Email: p.frost@snhu.edu | Phone: (603)668-2211, Extension 2249

Kenneth Nivison
Interim Dean for School of Arts and Sciences
Dr. Kenneth Nivison is the Interim Dean for School of Arts and Sciences. Prior to joining the SNHU faculty, he held teaching appointments at DeSales University, the University of Northern Colorado, and Saint Anselm College.

He holds an A.B. in Politics from Saint Anselm College and an M.A. and Ph.D. (with distinction) in history from The Catholic University of America. Trained as a specialist in 18th and 19th century American history, he teaches a wide range of courses at SNHU, including American Environmental History, The Civil War and Reconstruction, Colonial New England, The Civil Rights Movement, American Slavery, World War II, and The Common Good, to name a few.

His research interests focus on the interplay of politics, culture and society from the era of the American Revolution through the American Civil War. His current research project blends environmental, economic, and political history in an examination of climate, geography, and social development in New Hampshire in the first decades of the 19th Century, centered on the famed "Year Without a Summer" of 1816. He has published several articles, essays, and reviews, including articles in the History of Education Quarterly and Diplomacy and Statecraft. He is also the author of book chapters in Jon L. Wakelyn, ed., Leaders of the American Civil War and in Clayton Jewett, ed., The Battlefield and Beyond. He has served SNHU in a number of positions, including History Program Coordinator and President of the Faculty Senate. He currently serves as a Trustee of the Manchester Historic Association.
E-mail: k.nivison@snhu.edu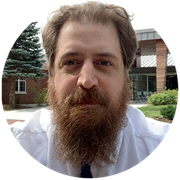 Vincent Corbo Ph.D.
Assistant Professor
Assistant Professor of Psychology Vincent Corbo, Ph.D., brings with him many years of teaching experience. He joins the Psychology Department having served as a teaching assistant or guest lecturer at prestigious schools including McGill University and Harvard University.
Dr. Corbo has spent over a decade giving lectures and presentations at a variety of conferences, with topics ranging from Post-Traumatic Stress Disorder (PTSD) to Sex-Specific predictors of pain. He has published peer-reviewed articles in many scholarly journals and has multiple manuscripts in preparation and/or review. He has even published a number of textbook chapters in relevant subjects.
Dr. Corbo earned his Ph.D. through an Integrated Program in Neuroscience from McGill University, the same school where he earned his M.S. in Psychiatry. He is currently in the process of completing a postdoctoral fellowship through the Translational Research Center for Traumatic Brain Injury and Stress Disorders in the Boston University School of Medicine.