SNHU Online Grad Student Inducted into Boys & Girls Clubs' Alumni Hall of Fame

The Boys & Girls Clubs of Providence, RI, recently honored SNHU online grad student Kate McCaughey as one of seven former members of the clubs who were inducted into their Alumni Hall of Fame. The inductees credit their childhood experiences in the Boys & Girls Clubs as playing a pivotal role in the success they have achieved in their lives.
McCaughey's early years in the Boys & Girls Clubs led to her enjoyment in working with children as well as her involvement in community service efforts. She regularly volunteers with Special Olympics Rhode Island, Easter Seals, Toys for Tots, the Make-A-Wish Foundation, and other nonprofit service organizations.
A 2010 graduate of Southern New Hampshire University with a bachelor's degree in communications, McCaughey was crowned Miss Rhode Island USA 2011. She is currently completing her online master's degree in marketing.
Explore more content like this article
SNHU in the Southeast: Celebrating Students, Building Community
June 17, 2019
Not a single fish tale was told when Southern New Hampshire University celebrated more than 200 students and alumni on Saturday at Atlanta's Georgia Aquarium. Yet the Oceans Ballroom was awash in personal stories of incredible feats by those special guests.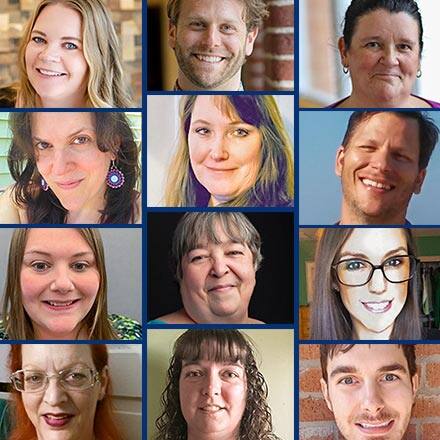 8 Benefits of Being a Student Advisory Board Member
June 13, 2019
Hailing from states near and far, including Massachusetts, Arizona and Colorado, eight Student Advisory Board members spent a long weekend in New Hampshire for their 2019 retreat. During their busy weekend, they reflected on the benefits of being involved in the SAB.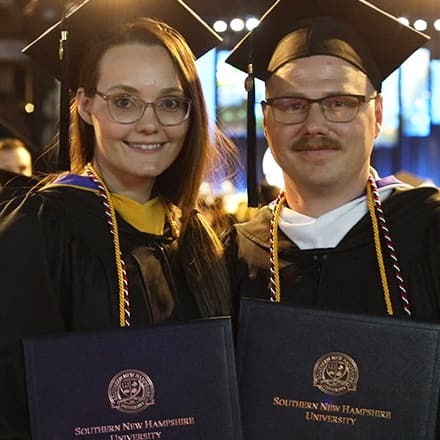 Military Couple Earns Degrees Despite Deployment, Graduates Together
June 11, 2019
Parker and Jessica Bryant had only just enrolled at Southern New Hampshire University when they learned about Parker's deployment. Though the military couple was about to undergo a significant transition, they were determined to continue their degrees together.