SNHU is Fashionable in Rio
With the Olympics underway, Rio de Janeiro is all the rage right now. Athletes from all over the world converged on the Brazilian metropolis for the chance to compete in a variety events. But for Harry Umen, a professor of design at Southern New Hampshire University, Rio holds more than just the allure of athletic competition.
Umen was invited to Rio to take part in the Moda-Couture Olympiad Circus Fashion Show, where, along with Mt. Ida College Professor Laura McCarthy, he presented an experimental mini collection of dresses.
The dresses that Umen and McCarthy presented are the result of collaborative design work. Created using assorted textiles treated with digital dye sublimation printing processes, these intentionally colorful and painterly looks range from gowns and skirts to jackets and bathing suits. Umen's abstract photography work and McCarthy's couture skills come together in exciting and innovative new shaping and draping techniques.
Umen told New Hampshire Public Radio that he designs the fabrics using patterns from his own still-life photography. McCarthy designs and makes the clothes. He told the station he hopes the Rio show can help generate interest in a commercial line of clothing. "I would venture to say that most of the people that attend Olympics have discretionary income, tend to be interested in fashion, experimental fashion, high fashion," he told NHPR.
Brazilian fashion show producer Cristina Robeiro became familiar with the professors through another San Francisco fashion show producer. Upon seeing samples of their work, Robeiro offered them an opportunity to present on the Moda-Couture runway in Rio during the Olympics.
The Moda-Couture show was not Umen and McCarthy's only exposure in Rio - they also presented their work on Rio's Teatro Fashion Mall Runway on Aug. 8, and will attend networking workshops with other international independent designers, artists, trade consultants and promoters.
Closer to home, the pair will exhibit their work in New York this October, as part of LIM College's 6th annual Fashion: Now & Then (Fashion as Art) conference. They are also exploring potential venues at Boston's Fashion week.
Explore more content like this article
A Message from a Cape Town Refugee and SNHU Student
June 20, 2019
There are currently 68.5 million displaced people worldwide. Today, on World Refugee Day, SNHU is proud to introduce Julia Oduol, an SNHU student currently living and studying in Cape Town, South Africa. A recent associate degree graduate, Oduol is now earning her bachelor's degree in business.
SNHU in the Southeast: Celebrating Students, Building Community
June 17, 2019
Not a single fish tale was told when Southern New Hampshire University celebrated more than 200 students and alumni on Saturday at Atlanta's Georgia Aquarium. Yet the Oceans Ballroom was awash in personal stories of incredible feats by those special guests.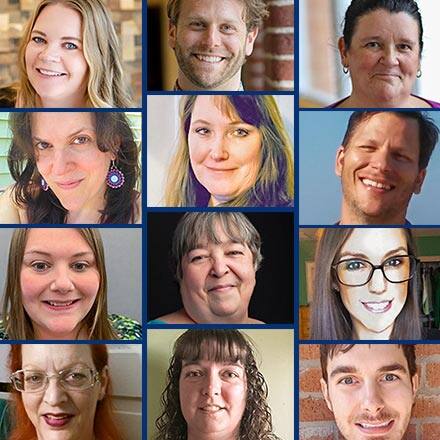 8 Benefits of Being a Student Advisory Board Member
June 13, 2019
Hailing from states near and far, including Massachusetts, Arizona and Colorado, eight Student Advisory Board members spent a long weekend in New Hampshire for their 2019 retreat. During their busy weekend, they reflected on the benefits of being involved in the SAB.