See Where an Online Bachelor's Degree in Accounting Can Take You
Earning your accounting degree can open doors.
Aiming to become a CFO someday? Top financial officers in companies often begin their careers with a bachelor's degree in accounting.
Want to investigate white collar crime? Pursue a master's in accounting and become a Certified Fraud Examiner.
Interested in a service-oriented career? Accountants with advanced certification can become tax accountants.
Accountants prepare taxes for individuals, corporations, nonprofit groups and governments. They create processes to identify and eliminate financial waste and fraud. And they record and analyze all sorts of financial information.
They sometimes start as bookkeepers and office managers, go back to school to prepare for a bachelor's degree in accounting, and work their way up to CPA and other high-level posts.
Accounting Careers
The U.S. Bureau of Labor Statistics lists several job titles common among accountants, including:
Public Accountants - Many, but not all, people in the accounting field become Certified Public Accountants (CPA). Whether or not you earn the CPA designation, as a public accountant you can perform a wide range of tasks including auditing and tax preparation for companies, government entities or individuals. You can open your own agency or work for a large accounting firm. Some public accountants have specialties, such as forensic accounting.
Management Accountants - These accountants analyze financial documents and other information for internal use by company management to drive business decisions. They help a company optimize its budgets and spending and can be involved in investment and spending decisions.
Government Accountants - In this position, you will maintain and prepare government records or those of private businesses who do business with a government entity.
Internal/External Auditors - Auditors ensure an organization's resources are being used properly and find ways to reduce waste. An internal auditor is employed by the organization itself, while an external auditor works for auditing firm hired by other companies.
Information Technology Auditors - These auditors examine a business or government entity's technology systems to ensure its financial resources are accurate. Interestingly, in online bachelor's degree in accounting programs, more than half of students are women - often moms who had put their careers on hold to raise families and are now returning, sometimes with their college-age kids, to earn degrees and start a new phase of life.
"Today's business environment requires professionals to rapidly adapt to change, strategically assess resource constraints, and provide solutions to complex problems related to customers or clients, staff, structure, operations, and shareholders," Dr. Kimberly Blanchette, senior associate dean at Southern New Hampshire University, said.

What this boils down to is simple. To be successful as an accountant you should demonstrate a strong work ethic; develop a rock solid self-confidence; and be willing to go the extra step, whatever that may be, to get the job done.

In return, you'll reap rewards, including some that are greater than you could have imagined.
Accounting is a Top Ten High-Growth Career in the Finance World
The reasons accounting is a sought-after position are easy to appreciate. Salary, job growth and job security top the list.

While a bachelor's degree in accounting is a "typical, basic degree," according to Blanchette, most graduates will need to take the next step, sitting for qualifying exams. But given SNHU's demographic, there is plenty of buy-in: most online learners are working adults; many have some completed some coursework; and almost all of them are serious about moving forward in their careers.

"It's difficult to profile the adult population, but most started the degree but didn't finish it. They usually have 30 to 40 credits and an unfinished degree; or they're 25-years-old, or 40, and starting from scratch," Blanchette said.

So what do accountants do, anyway? You can get a good idea by perusing the course descriptions for an online bachelor's in accounting.

Accountants - whether currently working in the field or preparing for future careers - are numbers people. They like solving problems, particularly ones where there's a right answer to be found. They excel at organization, thrive on detail, and because they're constantly interacting with clients, are effective communicators.

So it shouldn't be a surprise to learn that a successful accountant brings a diverse set of skills and personality traits to the job.

At the top of the list is integrity. Looking out for somebody else's money is a huge responsibility, whether you're working for a multinational firm or a mom and pop business; but it's also important to have critical thinking skills, be able to approach problems methodically, and to be impeccably organized.
One Degree, Many Paths to Success
If you're thinking about pursuing a bachelor's degree in accounting, consider the story of Donna Perreault '15, who started work on her degree in 1976 when SNHU was New Hampshire College and finished up almost 40 years later.

"My aunt Pauline, who's now 85, used to take me to her office on weekends and let me write numbers, add up the columns on an old adding machine, and I loved it," said Perreault, who knew by the age of 10 that she wanted to be an accountant.

After losing her job in 2014, a controller's position she had held for 17 years, Perreault found herself fielding the same question from different friends.

"You've been doing the same job for a long time," people said. "Is there something else you might want to do?"

"I didn't have to think about that for long," Perreault said. "Being an accountant is who I am."

Returning to school was a wise decision. But Perreault also felt some trepidation. While she had only a handful of classes left to complete her bachelor's degree in accounting, all of them were upper level, multi-disciplinary and required "digging down."

She was determined.

She also had no questions in her mind about taking another path. If she wanted to stay in the field and advance - and she did - she would need the BS in Accounting.

"I was seven classes short of my bachelor's degree in accounting, and I realized that it would be hard to find a job without the degree," she said.

It's an experience Perreault now enjoys sharing with prospective accountants and newly-minted graduates in her field. If she can help another accountant, she's happy to do so.

"I think my first piece of advice to young people is to go to school and get your degree. Don't wait 40 years," Perreault said. "I'd also like to break down the stereotype that accounting is the old fuddy-duddy career. It's a great way to get into business. It gives you the basics, everything you want to know about business."

For Fernando Franco '15, earning a bachelor's degree in accounting has been a gateway to a better life.

"I was fed up with working at meager jobs where I was not going to go anywhere in life," said Franco, who worked as a package handler, putting in 12-hour days, a back-breaking job with low pay and little job security. "My father did his homework and found out that SNHU was the best university for me."

Melanie Karbowski '14 had enjoyed a brief career as a revenue assurance analyst at a startup. But after her children were born, she left the workplace to be a full-time mom at home. When her youngest started kindergarten, Karbowski, then 35, was a freshman in college, excited to prepare for a career in forensic accounting.

But she never dreamed that she would go so far or experience so much success. Today, she couldn't be happier with where she is or where is going.

"For a girl who barely made it out of high school, I am now ready to graduate with a 3.9 GPA," she said just before graduating two years ago. "Am I finished learning? Absolutely not. I start classes toward my master's degree this fall."

Karbowski couldn't have chosen a more promising career track.
It Helps to be Ambitious and Motivated
You probably didn't have an aunt who took you to the office on weekends, but no worries - and don't think you're at a disadvantage if you didn't play with adding machines when you were growing up. What's more important are your goals and interests. If you like using numbers to solve problems; if you're organized and detail-oriented; and if you're a person who prefers questions that have definite answers, then accounting is for you.

It also helps to be ambitious and motivated. Job opportunities for accountants are plentiful, right out of the gate; and for those who pursue advanced degrees and certifications, such as the CPA, there's even more opportunity - because every business needs an accountant.

What's important is to keep an open mind - like Donna Perreault did when she transferred her skills from a controller's position in business technology to the same job at a well drilling company.

You, too, might be surprised by how your background and skills - and bachelor's in accounting - match up with a job you had never considered.

Opportunities in accounting are competitive, however, and employers tend to hire candidates with experience tailored to their needs. So consider an internship to give you an edge, and know that practical experience matters: when you've worked in the field you'll have a better grasp of what's involved in the job you have your sights set on.

Don't expect to know from the get-go where you'll be heading because with a bachelor's degree in accounting, you'll qualify for an array of jobs, including staff accountant, external auditor, financial analyst, compliance executive, and more.

For anyone who wants to become a Certified Public Accountant (CPA), a Certified Management Accountant (CMA), or a Certified Fraud Examiner (CFE), it's necessary to pass the various professional exams.

Qualifications to sit for the CPA exam vary by state. Be sure to check on qualifications specific to your state. As a CPA, an accountant is qualified to file reports to the Securities and Exchange Commission, a boost to both the resume and a candidate's attractiveness to a potential employer. Likewise, other certifications including Certified Management Accountant, Certified Fraud Examiner, Certified Internal Auditor, and Certified Information Systems Auditor open doors.

Consider the Fast Track
At SNHU, there's a fast track for students who want to pursue an online bachelor's degree in accounting that leads to the master's degree. This is a way to reduce tuition costs and speed up the time it takes to graduate and enter the workplace - great news given the rapid growth in this field.

An internship gives you an edge when you're job-hunting. If you've had practical experience while going to school, you'll likely have a clearer grasp of the field and the position you're angling for. Some bachelor's degree in accounting programs actually give credit for internships

By contrast, accounting apprenticeships offer practical experience and often an hourly wage or a salary. Apprenticeships are directed by an accounting supervisor, and the apprentices who complete a program may qualify for positions in the company as accounting assistants, clerks, bookkeepers, finance assistants and other administrative jobs. Those completing advanced-level apprenticeships are likely to qualify for upper-level accounting positions.

Some companies hire interns through career service offices at colleges and universities; others use job boards to recruit new interns. Many of these internships offer experience in auditing and taxation, typically under the guidance and supervision of accounting managers and Certified Public Accountants.

But whether you're going for an accounting internships or an apprenticeship, you'll enrich your education and advance your career at the same time.
Susan Bogle is a marketing and student recruitment specialist in higher education. Follow her on Twitter @Suze1776 or connect on LinkedIn.
Explore more content like this article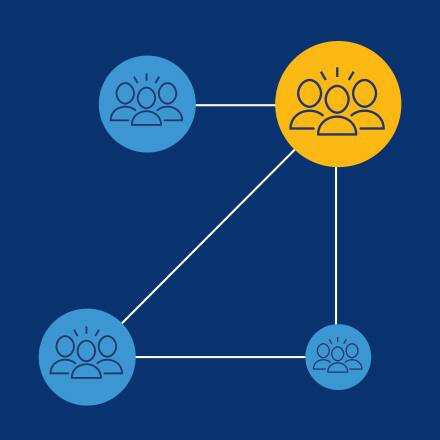 What Is Social Capital and Why Is It So Important?
November 19, 2019
Social capital can be defined as the value we get from forming positive relationships with others. But in an ever more efficient and automated world, are we sacrificing human interactions.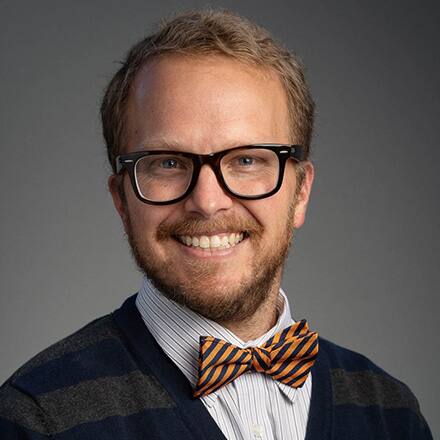 Sport Management Faculty Dr. Michael Newhouse-Bailey: A Faculty Q&A
November 15, 2019
Dr. Michael Newhouse-Bailey launched his career in sports management as an intern at a small Midwest university and later at a Division I school in New York. We recently asked him to share his thoughts about teaching, the importance of education and more as part of SNHU's Faculty Spotlight series.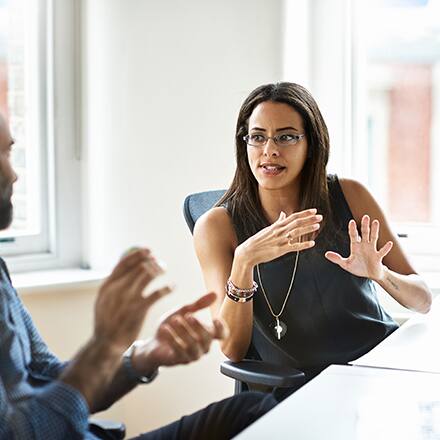 What Can I Do With a Master's in Public Administration?
October 22, 2019
Whether you want to serve the public through government work or help nonprofit organizations and private businesses do more for the common good, a career in public administration could be right for you.
By earning a master's in public administration, jobs across many fields may be available.