The SNHU Style Club Celebrates Fashion Around the World
Each spring semester, the SNHU Style Club organizes a "Catwalk in Their Shoes" fashion show. Clothing is borrowed from outside merchandisers and showcased at the event, worn by student models on the show's runway. The SNHU Style Club looks forward to the event every year, and it serves as a perfect opportunity for students in the fashion merchandising program to combine academics and fun.
The merchandisers on display each year are hand-selected by students. This year, the spotlight was on the Charlotte Russe, George's Apparel, TJ Maxx, and even the SNHU Bookstore. Both the models and Style Club students selected each outfit themselves, and each was designed to fit into one of the show's eight segments.
Each segment featured clothing from a particular festival around the world. Among these festivals were Carnival (Brazil), Harbin International Ice and Snow Sculpture Festival (China), Oktoberfest (Germany), White Nights Festival (Russia), Holi (India), and even the World Children's Festival, Coachella, and SNHUstock from right here in the United States. The different themes added a festive component to the event, which was well attended by over 150 students.
Of course, it wasn't just Style Club students who enjoyed the event: other SNHU students and staff were quick to join in on the fun. Music for the event was provided by graduate assistant Mike Levy, who DJ'd the show, while SNHU Media Services provided AV and lighting. Sodexo provided food and drinks, which were included in the price of the ticket, and all attendees received goodie bags. Many also came away with prizes, as the event included a raffle.
All proceeds from the event go to nonprofit organizations, adding a charitable component to the proceedings. This year, students were able to raise nearly $1,000 to benefit the Children's Hospital at Dartmouth Hitchcock (CHaD). Several children from the hospital even walked in the event's Children's Festival segment, which served as a wonderful exclamation point on the evening. The Style Club considers the event a great success, and hopes that it will only grow as the club moves forward.
Shane Carley is a writer and content developer in the Southern New Hampshire University marketing office. Connect with him on LinkedIn.
Explore more content like this article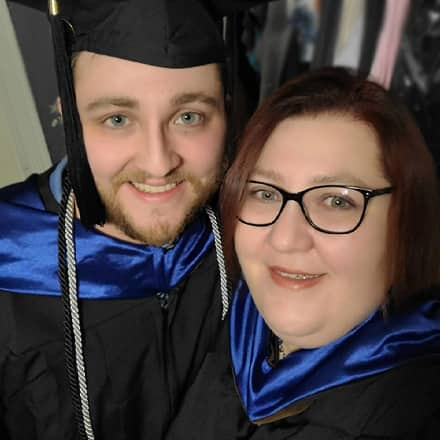 April 09, 2021
Tara and George Conrad – mother and son – began their degrees at the same time. Now they're celebrating their journey and accomplishments as graduates.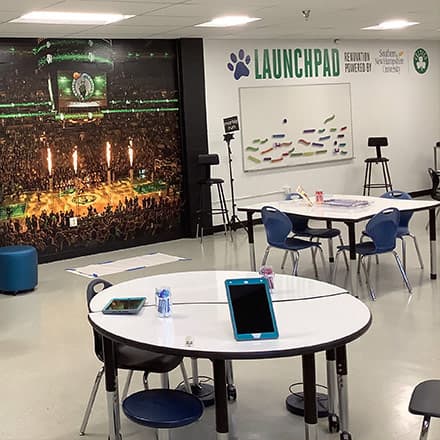 April 02, 2021
The Boston Celtics and Southern New Hampshire University recently unveiled their 14th tech lab, this time, the "Wildcat LaunchPad" at Webster Elementary School in Manchester, New Hampshire.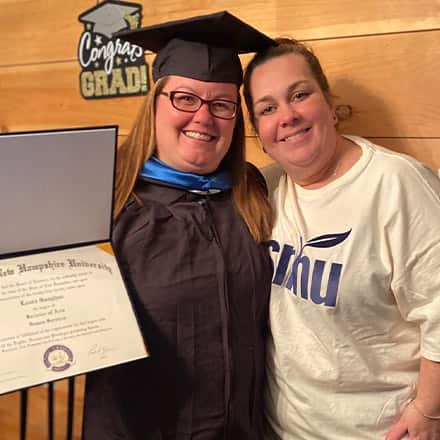 March 09, 2021
As a mom of seven, Laura Gaughan usually knows when her family is up to something. But on a windy March evening, nearly a year into the pandemic, she had no idea that a surprise graduation party was underway.